NBA Teams That Already Need to Start Planning for 2013 NBA Draft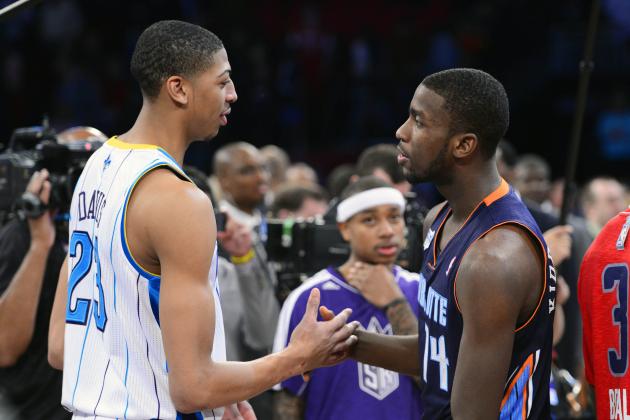 Bob Donnan-USA TODAY Sports

The 2013 NBA Draft is just over four months away, and it's not too early to start preparing.
Though the lottery hasn't been drawn yet, teams should at least know what range they'll be drafting in. In order to game-plan, scouting departments will create a draft board and rank their top potential targets.
For the most part, team needs are unlikely to change from now til June. These are the teams who should start planning now to avoid any draft-day pickles.
Begin Slideshow

»
Ronald Martinez/Getty Images

Hopefully the Charlotte Bobcats have been doing their homework, because they're going to get a top-three pick in the 2013 NBA draft.
Before going down, Nerlens Noel seemed like the clear-cut No. 1 overall guy, but now the Bobcats will have a decision to make.
Do they take a guy who won't be able to contribute for at least another year, or play it safe with someone else and grab an NBA-ready talent?
If they choose the latter, prospects like Ben McLemore, Shabazz Muhammad and Cody Zeller are all logical choices.
But before anything else, the Bobcats need to explore a trade. It will obviously be a lot easier once the lottery is formed, but brainstorming potential packages and seeking out targets is something they can start planning now.
There isn't a must-have prospect in this year's field. If the Bobcats are able to flip their pick for an established NBA talent, it's a move they should make without hesitation.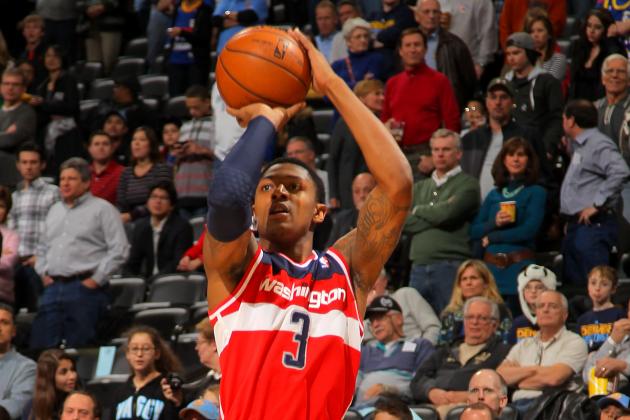 Doug Pensinger/Getty Images

The Washington Wizards have enough pieces where they don't have to necessarily be in best-player-available mode on draft day.
For example, if Ben McLemore is there, do they take him despite Bradley Beal's presence at the 2?
With a likely pick at the top of the draft, the Wizards should start prepping for every possible scenario—who to take if Nerlens Noel is off the board, whether Shabazz Muhammad is the right fit to play off the current backcourt or if they should deal the pick.
The Wizards, like most of the other bottom-of-the-barrel teams, should be active on the trade front once the lottery is determined. This team needs another substantial building block to pair with John Wall, and they're unlikely to get it in this year's draft.
Unless of course they deal the pick for a scoring wing or forward.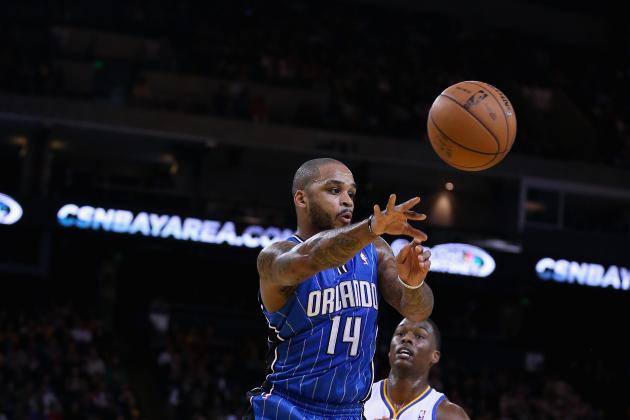 Ezra Shaw/Getty Images

This is an important draft for the Orlando Magic, who have traded away arguably the team's best player in back-to-back years.
There's no question Orlando should take the best player available, and ignore immediate needs based on position.
They could take a point guard like Marcus Smart or Michael Carter-Williams, being that Jameer Nelson's career has peaked. They could go with a shooting guard like Ben McLemore or Shabazz Muhammad and slide Arron Afflalo to the opposite wing.
The tricky question will be what they do if they're looking to go big. Nikola Vucevic has been a nice addition for Orlando, so you wonder how much the team will be targeting Nerlens Noel or Alex Len.
A guy like Cody Zeller they can slip in at the 4 spot because of his ability to play at the high post or face the rim in the mid-range.
Either way, Orlando should start planning for how they want to attack the 2013 field.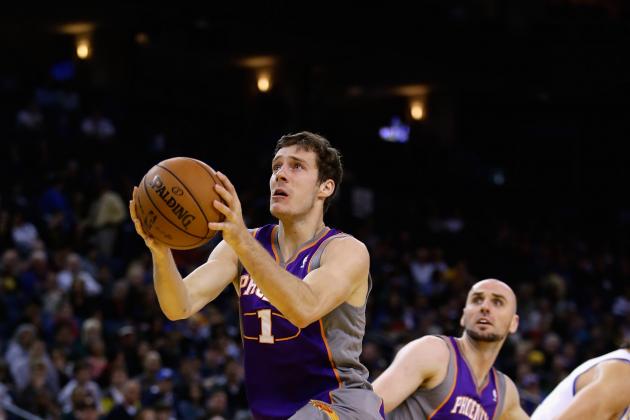 Ezra Shaw/Getty Images

If the Los Angeles Lakers miss the playoffs, the Phoenix Suns will be looking at two picks in the lottery.
With their first pick, it's possible the Suns will be drafting in the four to six range. The second pick will come at the back end of the lottery.
After signing Goran Dragic to a multi-year deal and drafting a point guard in 2012, this seems like the only position that's off limits with these picks.
The Suns should also take into account that Marcin Gortat could leave during the summer, so they essentially have needs at positions 2 through 5.
Phoenix should look to take the best player available with its first pick, and then complement that pick with its second.
For example, if the Suns think Anthony Bennett is the top player available but really want a center, they should go with Bennett first and take a center a few picks later. They aren't in a position where they can pass up superior talent for a want.
Before the draft, this team needs to experiment by simulating mock drafts, and seeing what combinations of players work at the team's respective draft slots.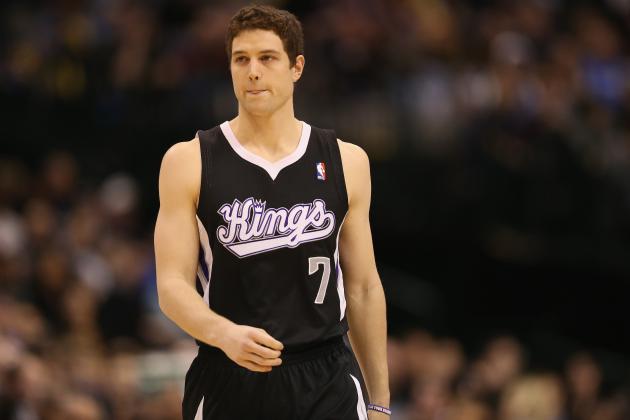 Ronald Martinez/Getty Images

In 2011, the Sacramento Kings passed on Klay Thompson for Jimmer Fredette. In 2012, they took Thomas Robinson, whom they just recently traded, over Damian Lillard.
These aren't acceptable mistakes and can set a franchise back years. The team is paying for it now. Imagine how different they'd look with a core of Lillard, Thompson, Tyreke Evans and DeMarcus Cousins?
If I'm the Kings, I'm studying every point guard out there right now. Isaiah Thomas is a nice young player, but not a starting point guard for a contending team in the West. Thomas is a scorer, and always has been.
Same with Fredette, Aaron Brooks and recently acquired Toney Douglas.
A point guard, like Michael Carter-Williams or Marcus Smart, who can set the table will allow the scorers on the team, of which there are plenty, to do what they do.
But whether they want a point guard or power forward, the bottom line is this: The Kings can't afford to screw this one up, and must do their due diligence with every potential target.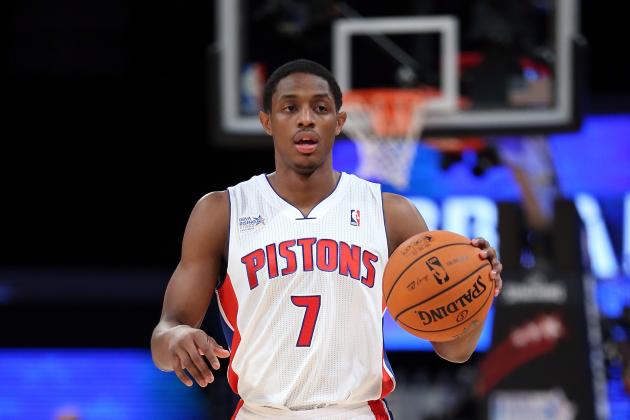 Ronald Martinez/Getty Images

The Detroit Pistons need to figure out what they want to do about their backcourt situation.
Is Brandon Knight the answer at point guard? Can he play off the ball? The team needs to decide before the draft whether or not they still need a floor general.
If someone like Michael Carter-Williams is still available at the back of the lottery, the Pistons will be faced with a tough decision if they aren't prepared.
Detroit needs to decide if a point guard is the target or replacing Tayshaun Price at the wing is the No. 1 priority.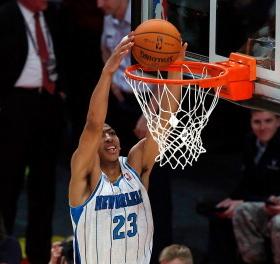 Scott Halleran/Getty Images

Unlike most lottery teams, the New Orleans Hornets have pieces.
But they have a gaping hole at the wing, and lack a true offensive post presence.
The Hornets should be looking for someone to be the 1B to Eric Gordon's 1A, like a Shabazz Muhammad, Anthony Bennett or Cody Zeller, who are all capable of generating offense on their own.
To prepare for the draft, the Hornets should be making a list and ranking all the top 3s, 4s and 5s. Because of Anthony Davis' versatility, he gives the lineup flexibility. You can play Davis alongside a 4 or a 5 thanks to his ability to operate on the perimeter or on the interior.
New Orleans could also look at the possibility of packaging the pick with Eric Gordon, in an attempt to land a more reliable star player.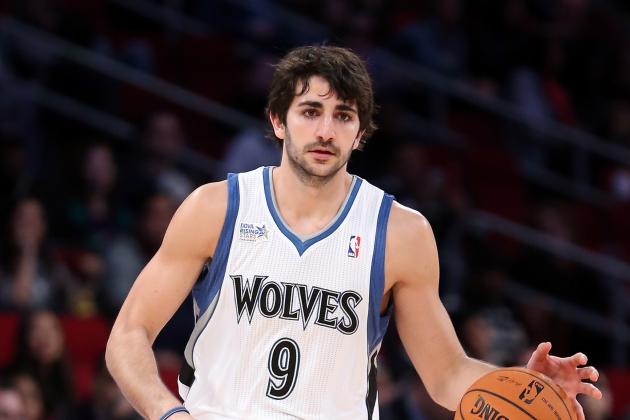 Ronald Martinez/Getty Images

The Minnesota Timberwolves will be drafting at the back of the lottery, or as I like to call it, Victor Oladipo range.
Minnesota lacks serious athleticism at the off-guard slot, and Oladipo sounds like the ideal fit.
But that's just me venting.
The Timberwolves have needs, and it's not too early to start planning how they want to fill them.
Ronald Martinez/Getty Images

The Dallas Mavericks have a glaring need, and that's frontcourt athleticism.
Knowing this, the Mavs can start game-planning now for who they want to target. This team is likely to pick somewhere near the end of the lottery. Someone like Mason Plumlee could step in and get immediate minutes at the center position with neither Elton Brand or Chris Kaman under contract for next year.
The Mavericks are in position to start assembling their draft board and highlighting the guys who can help the rotation.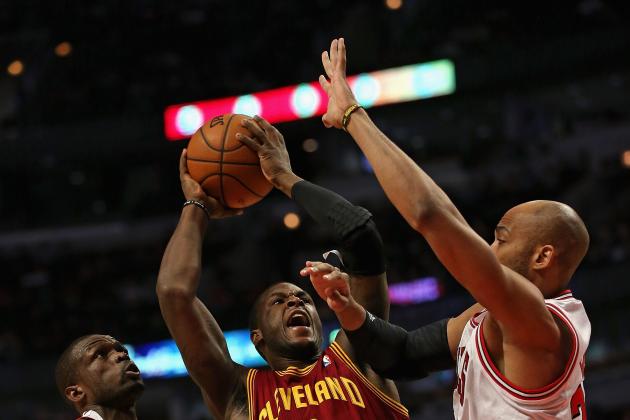 Jonathan Daniel/Getty Images

The Cleveland Cavaliers have the chance to land in the top three of this year's draft, which means they should already be targeting who they want.
The Cavs need frontcourt help at all three positions. They could use a wing or a post scorer, and with a high pick they could probably get one or the other.
All they have to do is rank their top five or so frontcourt prospects and be ready to take the best available.