Silent 2013 NBA Trade Deadline Will Make for Wild Summer Free-Agent Market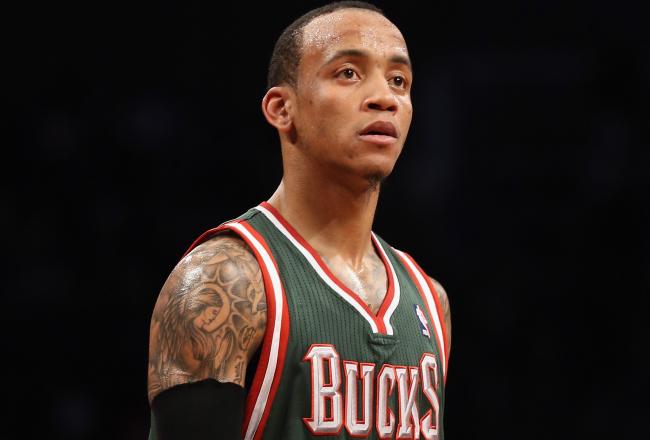 Monta Ellis, staying in Milwaukee
Bruce Bennett/Getty Images
The lack of movement at the 2013 NBA trade deadline shouldn't be concerning. In fact, it's a clear sign that the free agent frenzy is just around the corner.
So make sure that you're buckled in and tray tables are in an upright position: This summer's free agency period is going to be a wild ride.
A side effect of the new collective bargaining agreement is that it has shifted a fair amount of player movement to the offseason. The week leading up to the trade deadline was one of the quietest in recent memory, and that will likely be the case every year until a new CBA is struck (each side can opt out of the current deal after the 2016-17 season).
At the trade deadline this year, several teams around the league purposely shed payroll to get under the luxury tax threshold.
Furthermore, the vast majority of front offices avoided acquiring players on long-term deals: Financial flexibility will be paramount once July 1, rolls around.
"Cap room and draft picks, which are usually the currency of how these [big] deals get done, were at a huge premium," said Houston Rockets general manager Daryl Morey while referring to the lack of movement at the deadline in an interview with NBA.com.
Now that many of those same players can be had a few months later without sacrificing much in the way of assets, expect something of a free-for-all among NBA teams this summer.
While this group of restricted and unrestricted free agents isn't on the same level as the 2010 class, there will be plenty of players on the market who can start for virtually any team in the Association.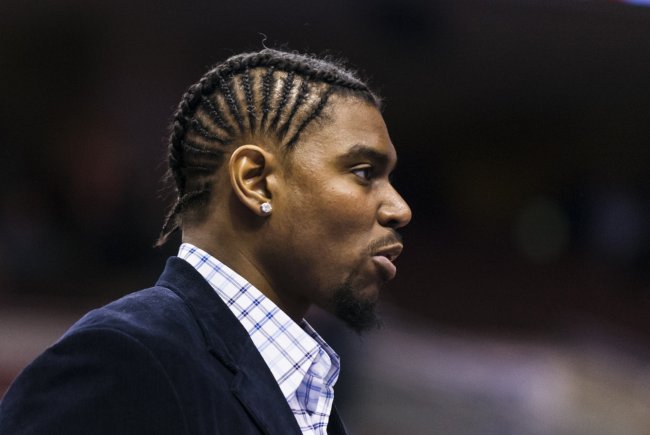 USA TODAY Sports
Los Angeles Clippers' point guard Chris Paul could very well be the biggest prize, but there's a good chance that he chooses to stay in Lob City.
Andrew Bynum will literally be the biggest free agent this summer, and the 7-footer will attract plenty of attention even if he never suits up for the Philadelphia 76ers.
Josh Smith was the apple of several teams eyes' at the trade deadline, but the Atlanta Hawks' asking price was too steep for a player who was almost certain to walk in July.
The fact that he considers himself a max player won't dissuade many teams from taking a run at him once he becomes an unrestricted free agent.
That includes Atlanta, a team that figures to have roughly $36 million in cap room this summer.
Houston is probably in the mix as well: Their relatively young roster means that they'll have the space to acquire additional talent with which to complement James Harden, Omer Asik and Jeremy Lin.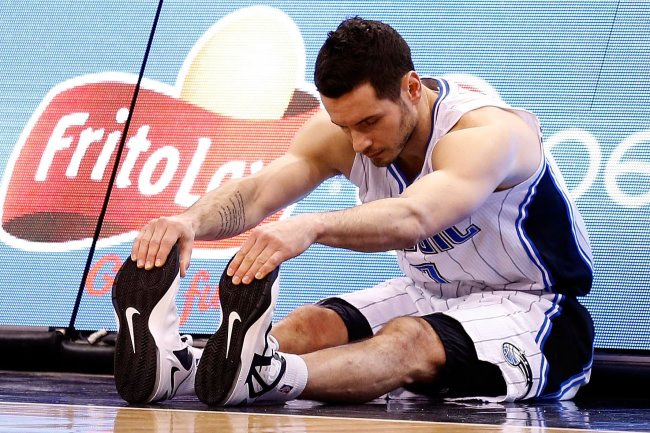 Sam Greenwood/Getty Images
Other free agents-to-be such as Monta Ellis, J.J. Redick, David West, Paul Millsap and Al Jefferson may not have the same cachet as Paul, Bynum or Smith—each could be solid complementary options on a team that has championship aspirations.
Millsap and Jefferson—the Utah Jazz starting frontcourt and two exceptionally talented big men—figure to be major targets in the sign-and-trade market. With Enes Kanter and Derrick Favors in the fold, Utah could let both Millsap and Jefferson go, and work sign-and-trade deals that will give them additional young players to add to the roster.
The CBA was meant to control the reckless spending among NBA owners and to even the playing field somewhat (and it will).
It also had the unintended consequence of devaluing the trade deadline, which Jeff Caplan of NBA.com referred to as "The Big Chill." In truth, however, it's merely the calm before the storm.
This article is
What is the duplicate article?
Why is this article offensive?
Where is this article plagiarized from?
Why is this article poorly edited?