ESPN BracketBusters: Which Potential Sleeper Has the Most to Gain?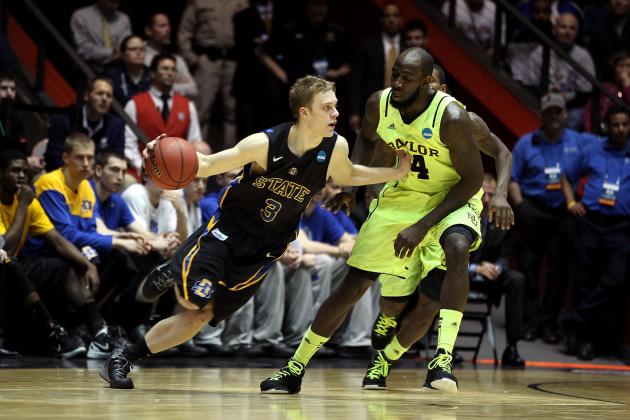 Christian Petersen/Getty Images

The final edition of ESPN BracketBusters tips off on Friday night, and some of the top Cinderella prospects for March have their sights on big-time statement wins. Of course, not all of the barrage of mid-major interconference matchups are created equal, so some teams will have a lot more to gain than others.
One program in a position to earn a huge win is South Dakota State. Nate Wolters and company already have noteworthy non-conference wins at Montana and New Mexico, and they can add another huge boost to their resume if they knock off Isaiah Canaan and Murray State in Kentucky.
Read on for more on the Jackrabbits and the rest of the 10 teams in the best position to benefit from the publicity and quality win potential of BracketBusters.
Begin Slideshow

»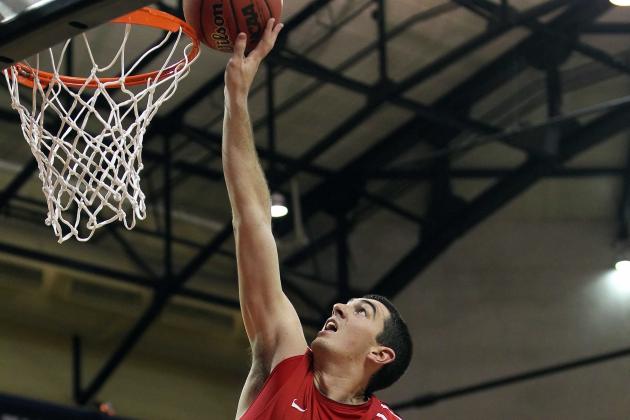 Kim Klement-USA TODAY Sports

Senior-heavy Davidson certainly looks the part of a March Cinderella. Nevertheless, Steph Curry's alma mater is far from a tournament lock if it stumbles in the Southern Conference tournament.
The Wildcats can score a welcome non-conference win by upending another team that's dominated its league: the Montana Grizzlies.
Montana has plenty of upperclass leadership of its own, making it a very real threat to come into Belk Arena and ruin the home team's night.
By the same token, a Wildcat victory (though probably not enough to put them in the at-large discussion) would be one of the team's best assets with the selection committee.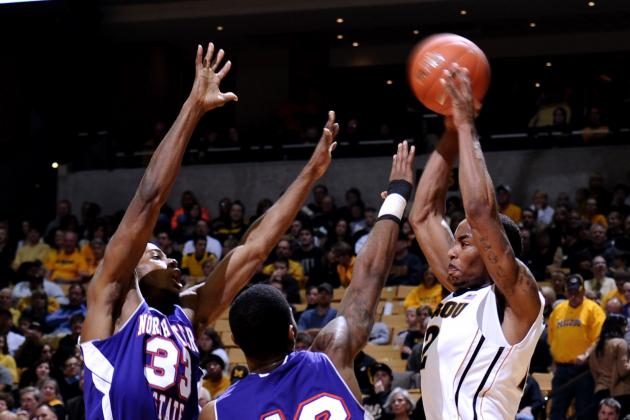 Dak Dillon-USA TODAY Sports

Northwestern State would love to add to a March Madness history that already includes a much-replayed buzzer-beater to upset Iowa back in 2006.
The Demons will need to win the Southland title to get to the Big Dance, but their chances of pulling another shocker this March will be greatly improved with a better seed—which is where Saturday's road trip comes in.
Northwestern State visits MAAC-leading Niagara, which already has wins over New Mexico State and Vermont on its home floor.
If the Demons—owners of Division I's top scoring offense—can come away with the true road victory, it will be as impressive as any game they've won all season.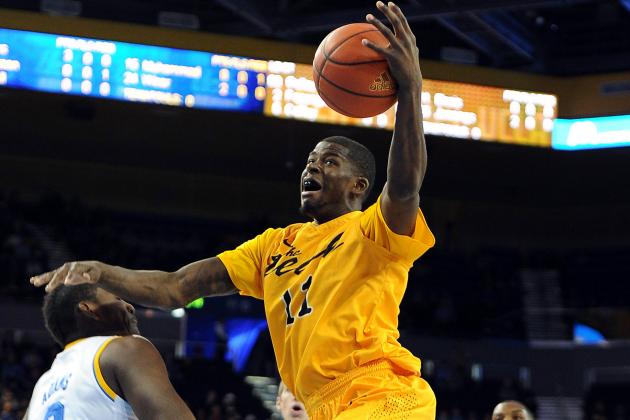 Jayne Kamin-Oncea-USA TODAY Sports

Qualifying for the Big Dance doesn't look like an issue for the 49ers, who have pummeled the rest of the Big West to the tune of a 3.5-game lead.
As far as a potential seed for James Ennis and company, though, Friday night's duel with Stephen F. Austin could bring definite benefits.
The Lumberjacks not only share the lead in their own conference (the Southland), but they boast the single toughest scoring defense in all of college hoops.
A win for LBSU, even at home, would be a nice feather in the cap of a team that hasn't faced a tourney-bound foe since getting pounded at UCLA in December.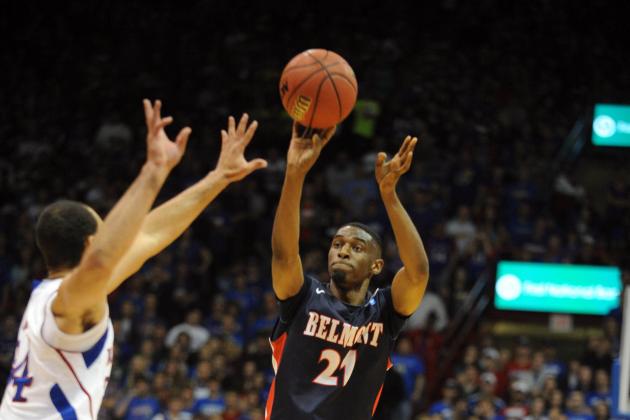 USA TODAY Sports

Belmont's first year in the Ohio Valley has been a terrific one, with the Bruins holding the OVC's best conference record at 12-2.
With wins over Stanford, Oral Roberts and South Dakota State, Belmont would also be in the conversation for an at-large bid if necessary. Of course, that status will be more secure if it can squeeze in another quality win in the regular season.
Ohio hasn't run away with the MAC as it might have hoped, but the Bobcats are still a terrific mid-major with 20 wins and tournament dreams of their own.
A win would certainly give a lift to Belmont's tourney positioning, though the fact that the Bruins are at home will have the selection committee taking it with a grain of salt.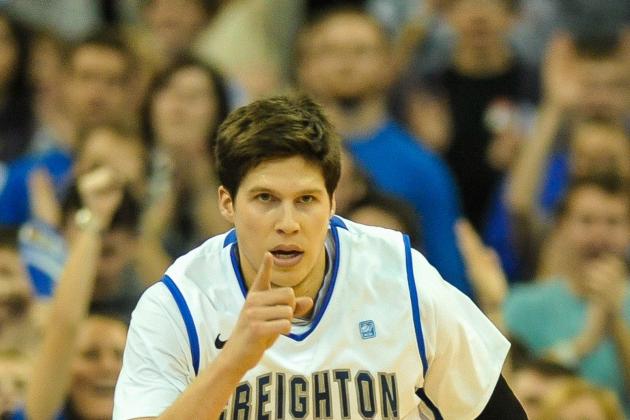 Eric Francis/Getty Images

Few teams in the country would be happier to take a mulligan on the conference season than Creighton.
Although BracketBusters can't erase upset losses to Drake, Illinois State and Northern Iowa, it can help offset them by adding to the Blue Jays' already noteworthy list of quality wins.
Creighton faces one of the toughest challenges of any BracketBusters team, going on the road against an outstanding St. Mary's squad.
A win there would definitely be a statement that the Blue Jays' slump is over—and a distinct boon to the seeding of a team that's still a safe bet for an at-large bid.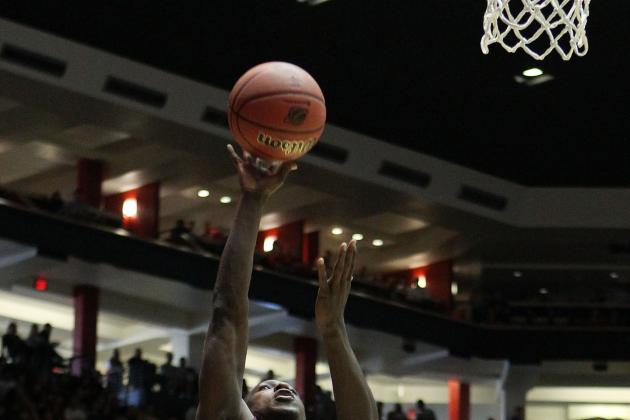 Christian Petersen/Getty Images

Montana has dominated its conference like few other teams this year, having reeled off a 15-1 record in Big Sky play.
Unfortunately for the Grizzlies, that shiny conference mark is about all they'll have in their favor when the selection committee seeds them in March.
A road win at Davidson Saturday would be a significant step toward improving that situation.
The Wildcats are conference leaders in their own right, and Montana has a chance to become only the second team (along with Charlotte) to beat them on their home floor all season.
It certainly wouldn't hurt the Grizz that Davidson is the bigger-name program these days, making a win in a rare national TV appearance look that much bigger.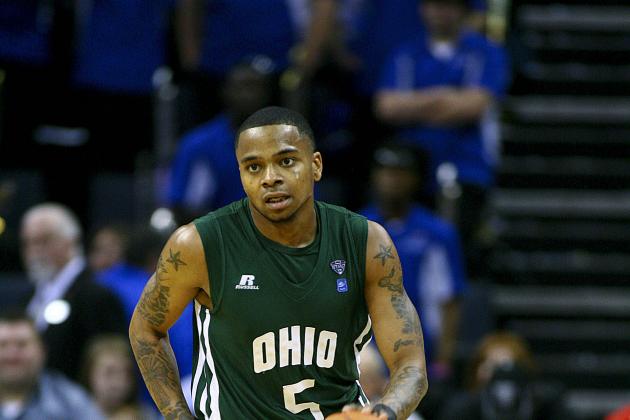 Spruce Derden-USA TODAY Sports

If Ohio can win a likely MAC Tournament showdown with Akron, the Bobcats will have a great chance of reprising last March's Cinderella run.
D.J. Cooper and his mates don't have many statement wins to help their seeding, though, so a victory Saturday gains the potential to become a very large plus.
The Bobcats will be on the road against a terrific Belmont team, one that's good enough to earn an at-large bid itself if it falters in the Southern Conference.
A road upset will be the win of the year for Ohio…at least until next Wednesday's home date with the Zips.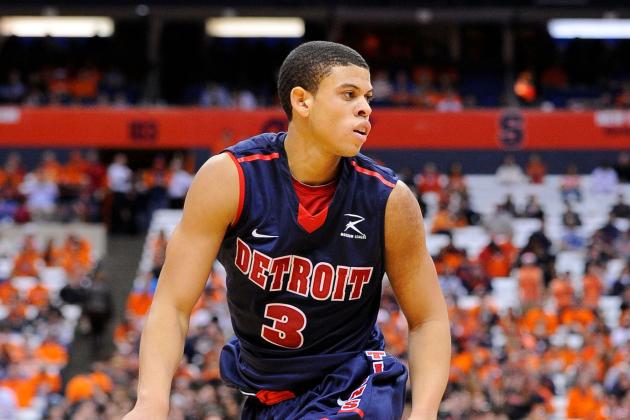 Rich Barnes-USA TODAY Sports

Detroit took its lumps in a ferocious non-conference schedule (at Miami, at Pitt, at Syracuse), but the Titans have recovered well in Horizon League action.
They're unlikely to earn at-large consideration, but it wouldn't be a shock to see them take down league-leading Valparaiso in the Horizon tourney and earn their second straight trip to March Madness.
Ray McCallum and company have the best opportunity of any BracketBusters team to improve their resume before season's end: Not only do the Titans visit Wichita State Saturday, but they make up a postponed game at Temple next Thursday.
It'll be a Herculean task to win both games, but even if Detroit "only" upsets the Shockers in Wichita, it'll be a serious statement win against a team that's spent appreciable time in the Top 25 this season.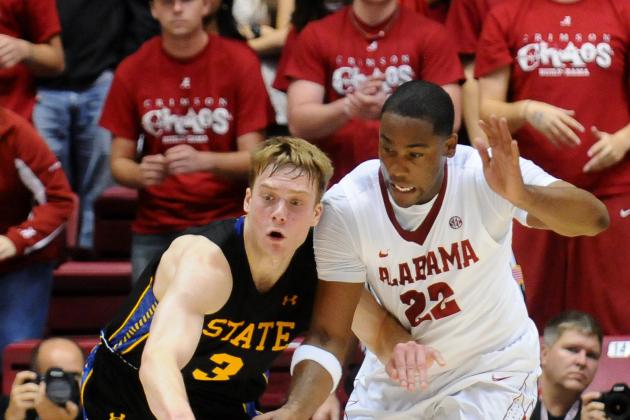 Kelly Lambert-USA TODAY Sports

Back in the (predictable) lead in the Summit League, South Dakota State can be doubly confident of a spot in this year's Big Dance. What line of the bracket they land on, though, will have a lot to do with how the Jackrabbits fare at Murray State on Saturday.
SDSU has played a terrific schedule for a program from such a low-profile league, but the team came up short of resume-building wins against Alabama, Minnesota and Belmont.
A road victory over the Racers would capitalize on Isaiah Canaan's cachet and help convince fans (as well as the selection committee) that the Jackrabbits are for real.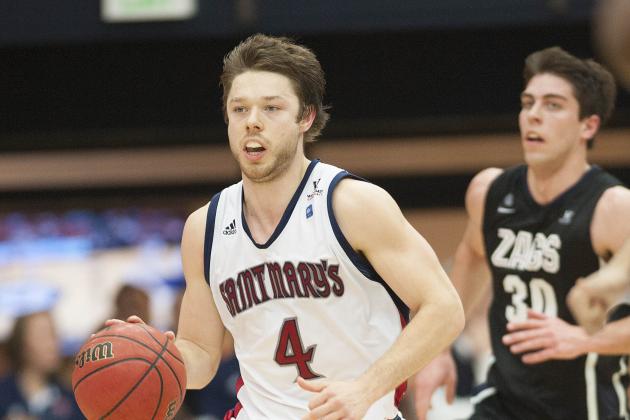 Ed Szczepanski-USA TODAY Sports

The Gaels face an especially daunting task in this weekend's matchup. Not only do they take on one of the best teams in the field (Creighton), but they do it less than 48 hours after hosting dangerous BYU.
Of course, the rewards for coming out on top will be equally impressive if Matthew Dellavedova's squad can pull off the home win.
None of the team's 22 wins to date have come against an opponent that's been in the Top 25 at any point, so even Creighton's formerly-ranked status will give a real jolt to the Gaels' tourney resume.