5 Reasons Why Dolph Ziggler Could Thrive as a Babyface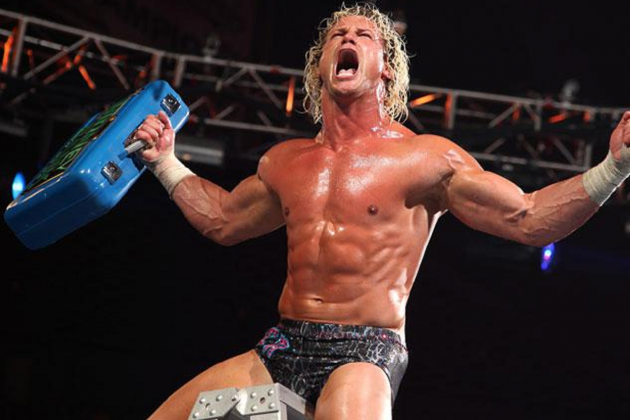 Photo: WWE.com
Dolph Ziggler is what many people would call a "Work Horse." He goes out every week and has very physical and entertaining matches, whether he wins or loses.
The self-proclaimed show-off has been a heel his entire WWE career, and in that time, he has carved out a place for himself as one of the most respected superstars among fans while also garnering heat at shows.
His ability in the ring always manages to get some of the crowd on his side, but he has never asked for the fans' cheers.
Ziggler is someone who will be vital to WWE over the next few years, and because of that, it might be a good idea to test the waters as a babyface.
Ziggler has said that he would be willing to stay a heel his whole career, but some fans want him to be the good guy who gets the clean wins.
This slideshow will examine five reasons why Dolph Ziggler would be a great babyface.
Begin Slideshow

»
The way some crowds respond to Ziggler when he is doing what he does best would make you think he was already a babyface.
While many fans will cheer for the good guys and boo the bad guys, there is a significant portion of the audience who cheers for whoever they like, regardless of alignment.
Ziggler has proven over and over again that he is one of the most talented workers on the roster, and it is hard not to cheer that expertise when it is on full display.
Pairing Vickie with Ziggler got him some necessary heat for quite a while, but there were still matches where he had a better response than his babyface opponent.
Whether you love him or hate him, it is hard not to cheer when he does something awesome.
WWE Download proved that Ziggler has a great sense of humor, a sharp wit and a grasp on what makes a show like that entertaining.
He did not play the heel or the babyface on the show. He played an exaggerated version of himself, with a lot of meta humor and references to things that may be over some fans' heads.
The end of the show came at the end of WWE's agreement with YouTube, but for a little over a year, we were treated to one of WWE's sharpest minds cracking wise on things both wrestling-related and random.
Danger is a big part of being a wrestler, but Ziggler goes out of his way to do dangerous things in the name of entertainment.
Taking big bumps and over-selling his opponent's offense has made Ziggler into one of the more entertaining performers in WWE today.
He may not fly from the top rope every 30 seconds like Sin Cara, but he takes as many risks as anyone in that ring, and things like that are what made Jeff Hardy and CM Punk so popular.
Technical ability is a major factor in Ziggler's greatness, and there are few people on the roster more technically sound than he is.
When people talk about the best technical wrestlers in WWE, the same names seem to pop up; CM Punk, Daniel Bryan and Dolph Ziggler.
His time at Kent State allowed Ziggler to hone his mat-wrestling ability, and his time in WWE has given him the chance to perfect the other aspects of being a great technician.
Whether he is trading shots in the center of the ring, chain wrestling or going for a big spot, there is a definite shine to everything Ziggler does in the ring.
Watch the included video and try and tell me that it isn't one of the best matches you've seen in the last few years.
Size isn't everything in wrestling, but perception is powerful, and it is hard not to perceive Ziggler as an underdog due to his size.
Make no mistake, Ziggler is not a small man by any means. He is billed at 213 pounds and stands 6' tall.
In regular society, he would be looked at as someone who is well-built and slightly larger than the average man. In the WWE landscape, he is one of the smaller guys.
Being the smaller guy in a match usually means you are labelled as the underdog, and everyone likes to cheer an underdog.
Should Ziggler turn babyface?
Probably not. He is one of the best heels WWE has right now and turning him would leave a void on the hell side of the roster.
Would he make a great babyface?
He absolutely would. He has found his place in WWE as a heel, but there are many fans out there who would be psyched to see him come out as the good guy.
What do you think? Would Dolph Ziggler make a good babyface?
Follow me on Twitter @BR_Doctor