The UFC's 10 Smartest Fighters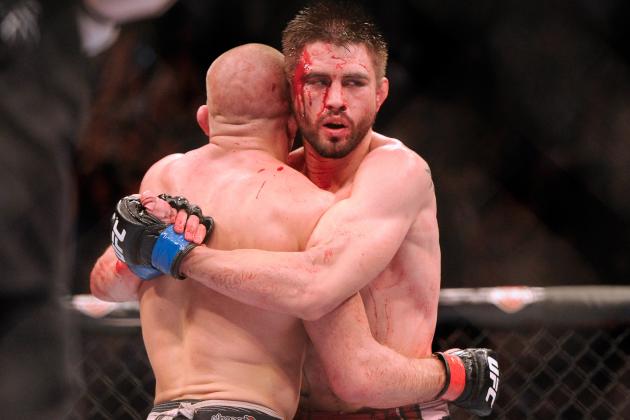 Eric Bolte-USA TODAY Sports

It doesn't take a genius to win a fight. Heart, physicality, durability and relentlessness can spread a path for success with ease.
However, in order to find repeated success, a fighter must fight intelligently.

A man has to know where he can win a fight, when he can win a fight and how he can win a fight. It's a simple fact many long-reigning champions have proven in the past.

Being unable to think your way out of a dire situation means potential defeat for a mixed martial artist. The slightest brain hiccup could lead to a barrage of strikes never seen coming, or a mysterious submission application.

That's just the name of the game.

The men who make it their goal to win, and win frequently, also make it their goal to meet, know and fully understand every facet of the game. Georges St-Pierre hasn't been recognized as one of the greatest champions to ever grace the sport because he's got a big heart and requires an extra large cup, he's done so because he fights a brilliant fight.

So do the rest of the men on this list.
Begin Slideshow

»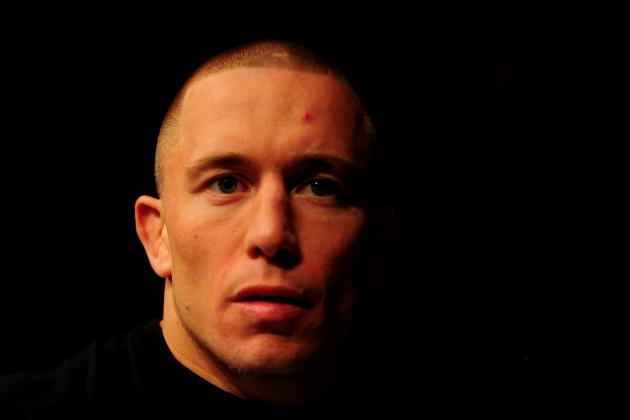 Mark J. Rebilas-USA TODAY Sports

Let's not get things confused: Georges St-Pierre has abandoned the idea of risk. Since being knocked out by Matt Serra at UFC 69, St-Pierre has fought the smart fight.

He studies his opponents, isolates their weaknesses and attacks.
Weak in the wrestling department? Expect St-Pierre to shoot the power double within two minutes. Suspect striking? Anticipate a barrage of perfectly measured jabs to land on a regular basis. Well rounded you say? Diversity and unpredictability will call halt to that.

No matter who the opponent, or what the style, St-Pierre has an answer. He fights with brain first, body second and heart third. Amazingly, not one of the three seem remotely near weak.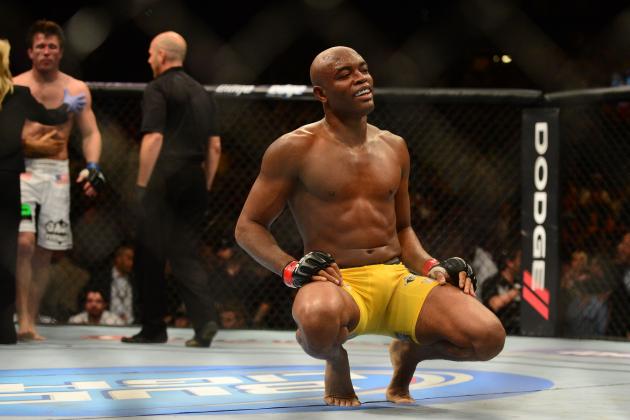 Mark J. Rebilas-USA TODAY Sports

Anderson Silva is a special breed because he constantly takes chances. There aren't many risk takers fit to fill a slot on a "Most Intelligent" list.
But Silva is the exception to the rule.

What makes "The Spider" so amazing is his understanding of body movement and distance. He reads his opponents like a book he's got memorized.

The man anticipates attacks like no other, and always has an answer prepared before his foe has completed his own assault. That's genius at work right there.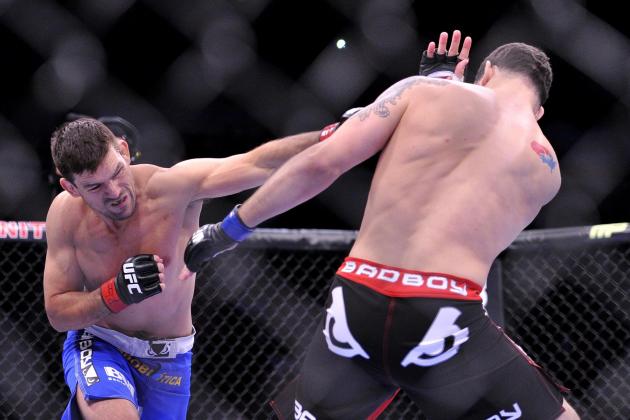 Mike Dinovo-USA TODAY Sports

Demian Maia hit a brief rough spell in which he decided he'd like to morph from submission ace to K-1 hero.
It didn't work out in his favor.

But Maia was smart enough to return to his roots if he hoped to reposition himself among the elite fighters of the world.

He's done so in amazing fashion, migrating south to welterweight, abused Dong Hyun Kim, Rick Story and Jon Fitch, and done so using his size, wrestling and submission advantage.

Maia is profoundly large for the 170-pound division.
He now seems to fully understand that in order to reach the sports' greatest heights he'll need to constantly rely on his grappling, and knows exactly when to latch on a fight ending submission.

That's an intelligent dude, and to think, he was humble enough to learn from his own mistakes.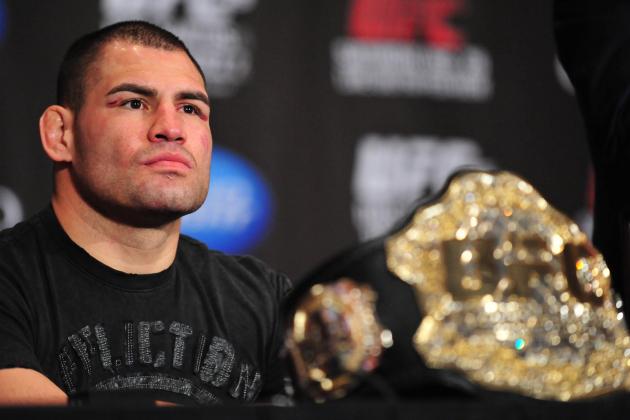 Gary A. Vasquez-USA TODAY Sports

Cain Velasquez has slipped up just once in his career: his first encounter with Junior dos Santos.
The current champion has since redeemed himself, dispatching of JDS in brutal fashion over the duration of five rounds at UFC 155.

But it's not Velasquez's encounters with dos Santos alone that define him. It's his ability to dictate where the fight takes place, and the ability to take it there.

When Velasquez is faced with a challenger susceptible to big punches, he opts to stand and showcase his developing boxing skills. When a fighter happens to hold a pugilistic advantage, he knows to take the fight to the mat where he's brilliant with positioning and ground and pound.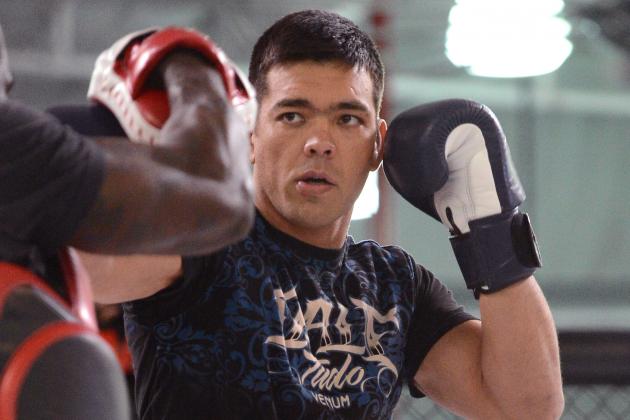 Jayne Kamin-Oncea-USA TODAY Sports

Lyoto Machida is one of the most elusive men in the business. He's more than capable of avoiding a flurry of punches only to answer with two staggering blows of his own.

The man's movement is incredible, his timing is near flawless and his penchant for catching opponents flush while moving forward has resulted in more than a single knockout.

This guy knows how to fight, be it vertically or horizontally, and he's always a threat thanks to that big brain of his.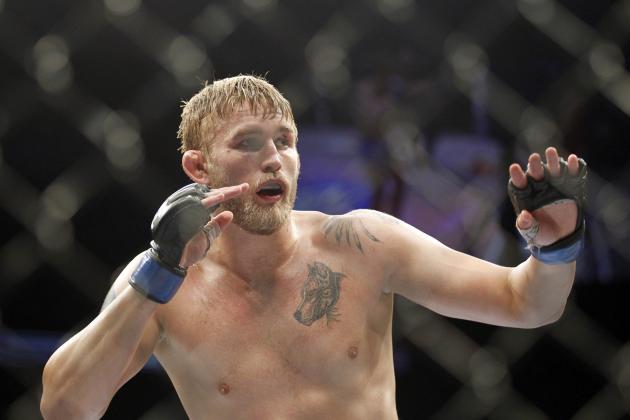 Joe Nicholson-USA TODAY Sports

Like current light heavyweight champion, Jon Jones, Alexander Gustafsson is brilliant with his use of range. He's fluid while moving inside the pocket, firing and disengaging.

His ability to wrestle, utilizing upper body control as a primary weapon, is also quite amazing and awfully reminiscent of the champion's own take-down practices.

"Gus," as so many have come to know him, realizes how paramount his lengthy frame is to his success, and he's learning to use it with perfection. That makes him a scary commodity at 205 pounds—the fact that he's got a damn impressive chin only intensifies the fear.
Mark J. Rebilas-USA TODAY Sports

There are no three ways for Chael Sonnen. It's either come forward, bully your opponent and emerge victorious or show the slightest hesitation and walk away the loser.

Sonnen knows his strengths better than most. While he continues to expand his arsenal and refine the weaker elements of his game, he has not and will not betray his bread and butter.

Sonnen's one of the best with the ground and pound grind, and he's going to look to abuse every man he meets inside the cage using such methods.

It's his willingness to evolve and openly displayed improvement that lands him a slot on this list.

Don't take Sonnen for all mouth, he's far more than that.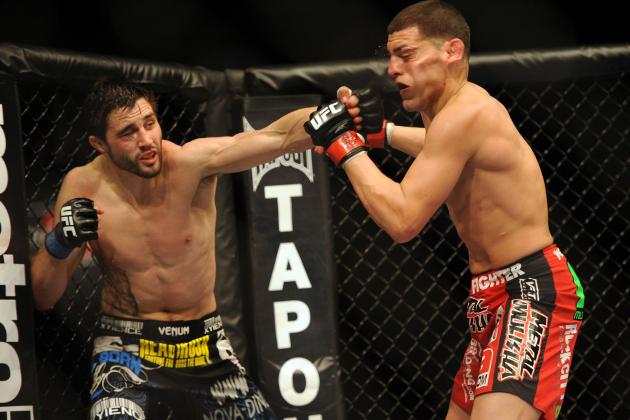 Kelvin Kuo-USA TODAY Sports

When Carlos Condit manages to take his wrestling to the necessary level to reign supreme over the welterweight division, he'll be a physical marvel.

This kid is brilliant inside the cage, with a killer instinct that few top contenders possess.

Condit will engage in a technical, highly calculated striking affair, he'll roll for some bold submissions and he'll shock foes with sudden explosions.

Like Anderson Silva, Condit has a good understanding of the body's movement and timing, and he uses that to his ability every chance afforded.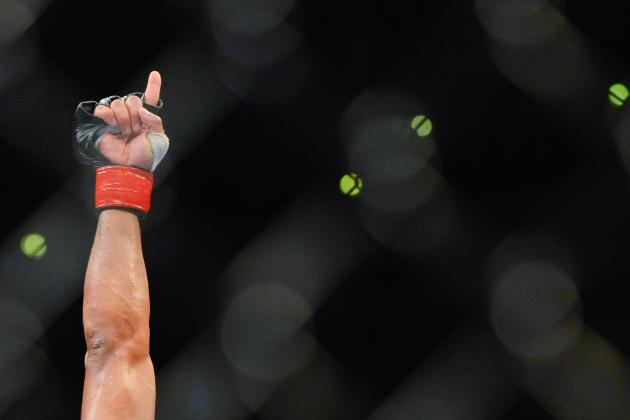 Ron Chenoy-USA TODAY Sports

Benson Henderson has surprisingly effective submission skills. I say surprisingly because we haven't seen much of that from him inside the UFC. But consider for a moment the opposition he's faced: Mark Bocek, Jim Miller, Clay Guida, Frankie Edgar and Nate Diaz.

Five men with impeccable submission defense.

There are a lot of tools in Henderson's belt, and due to stylistic matchups, we haven't even seen half of them inside the octagon.

That's because "Smooth" is smart enough to know exactly where the fight must unfold in order for him to emerge with gold still wrapped tightly around his waist.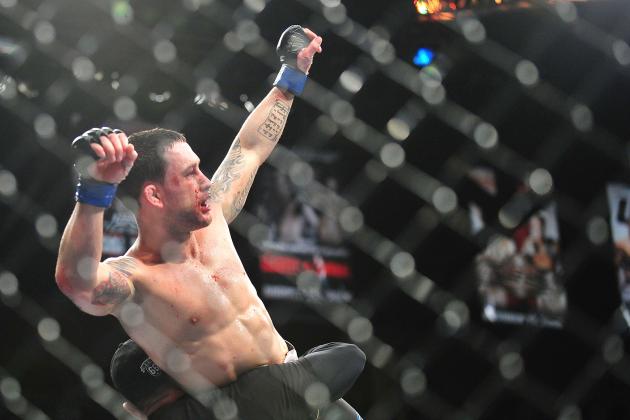 Gary A. Vasquez-USA TODAY Sports

Frankie Edgar's probably been involved in more controversial decisions than any man to ever so much as contemplate competing as a mixed martial artist.
Why, you ask?
Because he's so amazingly good that even in defeat, the margin left for decision is paper thin.

If Edgar doesn't win a fight, it's so close that thousands of fans spark internet riots in protest of the decision. He's that good.

Unlike most of the others on this list, Edgar never needs to adjust his game too drastically. If he intends to box your head from your shoulders, that's what he'll do. If it isn't working as he'd imagined, he'll make adjustments, attack from different angles, alter his timing and see if that does the job. When all else fails, he's got an impressive take-down to fall back on.

This dude is simply slick, and he doesn't panic in fights, he simply makes the required changes to achieve a greater level of success.
That's amazing talent is ever there was amazing talent.

Follow me on Twitter.