In the Wake of Jon Fitch, 6 UFC Fighters Who Should Worry About Being Released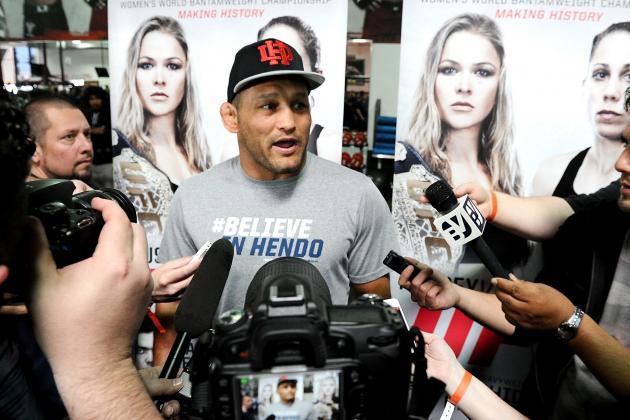 Jayne Kamin-Oncea-USA TODAY Sports

Even before Jon Fitch's unceremonious UFC exit on Wednesday, I fancied myself a rare aficionado of the man's body of work.
There's something about his signature brand of slow-motion pulverization that, to me, is just plain nasty. I mean, the guy is a freakin' road grader. It's the slowness that makes his attack so frightening. He's like The Melvins of MMA fighters.
Anyway, whatever the actual cause of Wednesday's George Washington-level bloodletting at UFC HQ, it had to be discomfiting for the fighters. And you know what? If I were any of these six men, I'd probably be particularly discomfited. At least, that's what I think, sitting here in my chair with no information whatsoever about the promotion's internal thinking. Get ready for wild speculation at its finest!
It's not that I'd be happy to see any of these guys go. I'm just saying that, in my own reading of the tea leaves, it appears the axe might be dangling especially low over these fighters.
These are guys who haven't looked good lately, are past their prime, don't have irreplaceable star power, might be problematic or irritating to UFC brass from a business or personal perspective, or some combination of any of the above.
Begin Slideshow

»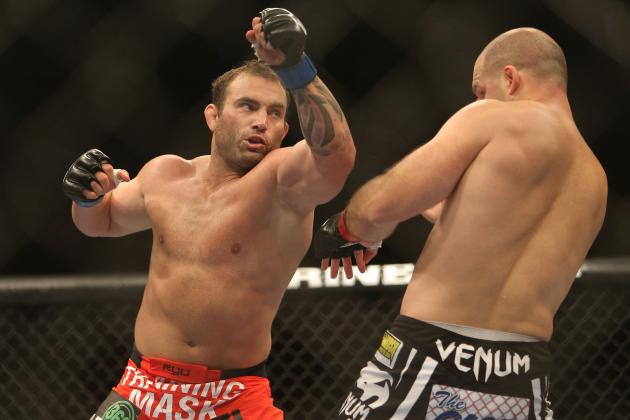 Tom Szczerbowski-USA TODAY Sports

Division: Light heavyweight
UFC Record: 0-1


Roger Hollett is the UFC equivalent of Milton from Office Space. I think he's hanging around because of some kind of clerical error.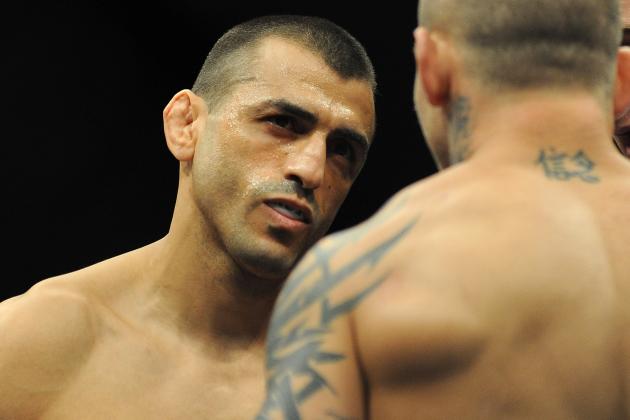 Matt Roberts/Getty Images

Division: Lightweight
UFC record: 7-3


Sure, he's popular in Australia, but he's not the only one. At 35, George Sotiropoulos has lost three straight and hasn't looked especially good in each effort.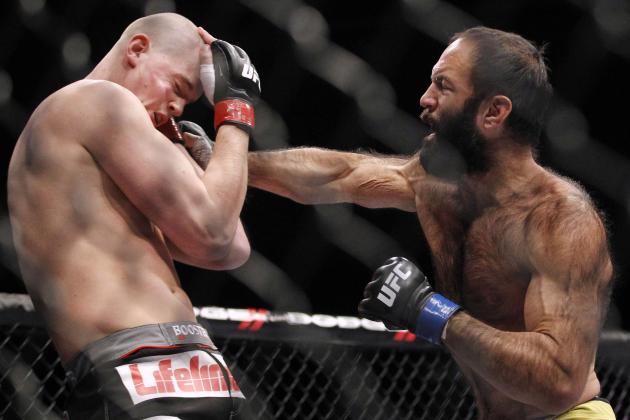 Matt Ryerson-USA TODAY Sports

Division: Heavyweight
UFC record: 1-3


According to an unofficial estimate from fighter-payment-estimating website MMA Manifesto, Herman has $169,000 in career UFC earnings.
That makes Herman the 188th-highest-paid fighter in UFC history. According to the site, that places Herman higher than Dominick Cruz, Court McGee and Costa Philippou, to name a few.
When last we saw Herman in the cage, he was recovering from that humbling he received against Antonio Rodrigo Nogueira. That was a while back, and his absence is because he's currently suspended following a second pot bust. He'll be back in circulation in April, if all goes well.
And finally, it doesn't help Herman's case that he's a bit of a weirdo, either. Dana White doesn't seem to enjoy those types.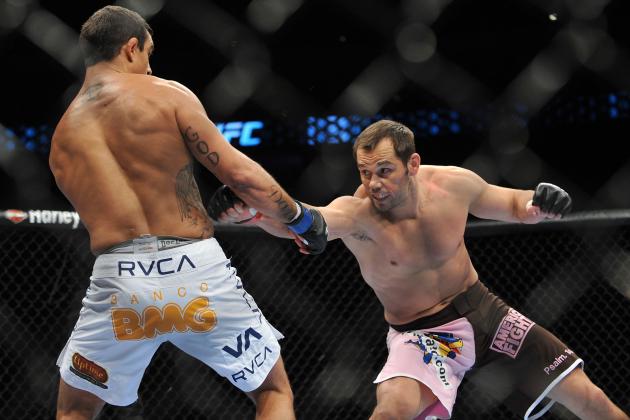 Jon Kopaloff/Getty Images

Division: Middleweight
UFC Record: 14-6
Rich Franklin has been a great soldier for the UFC throughout his championship career.
However, he is 38 years old. As far as main-event-caliber fighters go, I'm hard pressed to identify anyone whose fights carry fewer implications and—perhaps by extension—fan interest. If the UFC is now out to make unsentimental business decisions about their roster, as they say they are, I'd imagine they'd evaluate Franklin based on his current capabilities, not those from five years ago.
Jon Kopaloff/Getty Images

Division: Light heavyweight
UFC Record: 6-2
At age 42, Dan Henderson is undoubtedly in his fighting twilight.
He has said he wants to make one more title run, but if he loses this weekend to Lyoto Machida—heck, maybe even if he wins—the decision on when to walk away could be made for him.
While he is revered by hardcore fans, I'm not aware that he is a major needle-mover in the general public, particularly as a main-event anchor.
In addition, like Fitch, Henderson has had his share of clashes with UFC leaders. The UFC doesn't appear overly predisposed toward forgetting those kinds of clashes.
Ron Chenoy-USA TODAY Sports

Division: Heavyweight
UFC record: 5-3
Plain and simple: The UFC brass doesn't seem to care much for Roy Nelson.
That's a mild understatement, and as long as that's true—and as long as the fan favorite insists on being a free-spirited UFC gadfly—his footing in the promotion may not be so sound.