EPL Week 27 Predictions: Players Sure to Land in All-EPL Team for Week's Clash
Paul Gilham/Getty Images

After a two-week hiatus due to UEFA Champions League and Europa League action, the English Premier League is back this weekend with some great matchups.
Players will no doubt be keen to impress once again, as they seek to finish the back half of the domestic season with some strong and dynamic performances.
Which stars will shine and who will flop in this week of the Premier League?
Find out as we predict the players sure to land in the EPL Team of the Week.
Begin Slideshow

»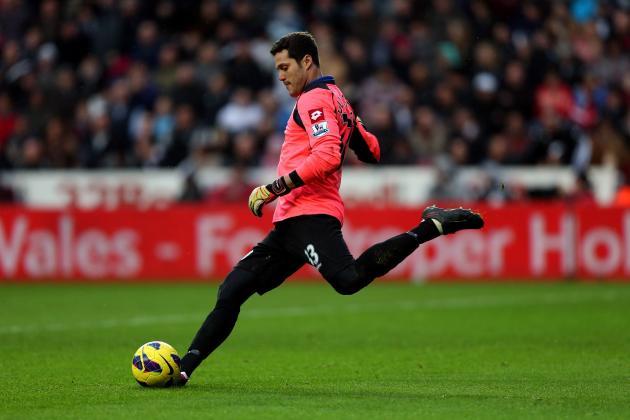 Warren Little/Getty Images

Queens Park Rangers currently sit dead last in the English Premier League, and they're up against first-place Manchester United—who also lead the league in goals scored per game.
Thus, Rangers appear to be in for a tough day at the office, which means that Julio Cesar could well have the potential to earn himself a big day between the posts for QPR.
The London-based goalkeeper has been in dynamic form this season and is the only reason why QPR have the points that they do have. Against an attacking unit of Robin van Persie and Wayne Rooney, the Brazilian international will no doubt have plenty of chances to shine here—which he no doubt will.
It might not be enough to keep the Red Devils completely at bay, but it should be enough to earn him a selection into our team of the week here.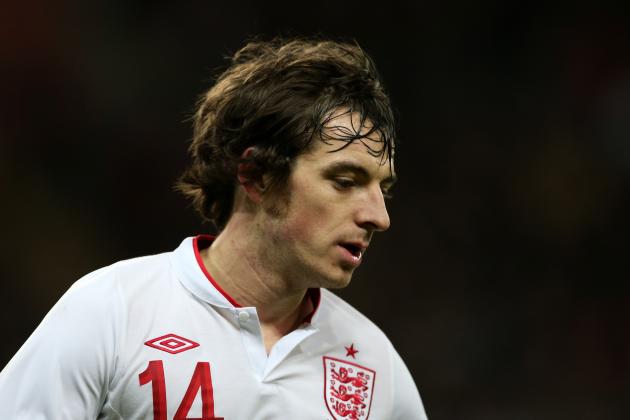 Clive Brunskill/Getty Images

Few defenders in the Premier League this year can attest to the season that Leighton Baines has had, with the England international in some of his best ever form for Everton.
And with the Toffees receiving a favorable matchup against Norwich City this week, expect the Merseyside man to once again thrive down the left flank.
Baines has five goals and three assists to his name already this year—which are very good numbers for a defender—and also averages close to two tackles and two interceptions per game.
The Everton man has a dynamic attack ahead of him and his crosses in particular continue to be a real problem for opposition teams to deal with. Expect him to showcase some of his best attacking skills this week against the Canaries at Carrow Road.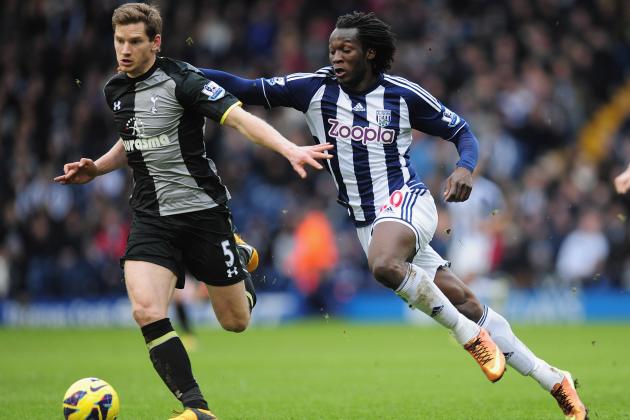 Jamie McDonald/Getty Images

Jan Vertonghen has been arguably Tottenham Hotspur's best transfer this season, with the former Ajax defender an instant success in the North London club's defense.
Against West Ham this week, the Belgian international has a great chance again to showcase his strength in the air and on the ground, and potentially even contribute to the Spurs' attack as well.
West Ham will be looking to press early and try to get their midfield in control of the match. Kevin Nolan has been in great form of late for the Hammers, and it could well come down to Vertonghen to try to keep the London club from gaining the upper hand here.
Expect a close game, which will help the defenders from both teams have good games. Starting with the strong Belgian at the back for Tottenham.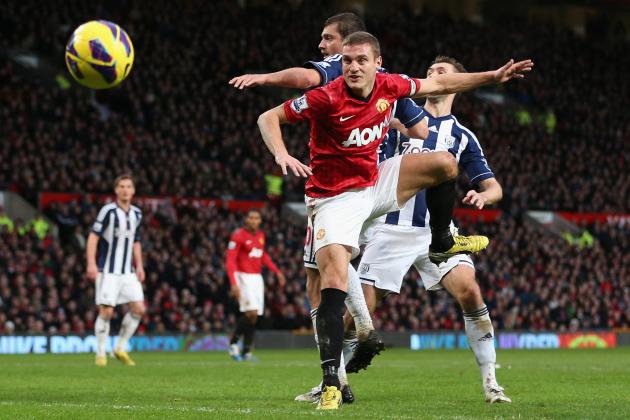 Clive Brunskill/Getty Images

Manchester United captain Nemanja Vidic was left out of the team that took on Real Madrid during the week, which means that he should see a starting place this week at the back for the Red Devils.
And against a Queens Park Rangers' team that has dramatically improved through the winter transfer window, expect Vidic to have plenty of opportunities to shine this weekend.
Loic Remy will lead the London club's attack here, with Adel Taarabt likely to threaten heavily for the home side as well. Vidic will no doubt have plenty of work to do here, but if he can stand tall and lead from the back (like usual), and United can keep a clean sheet against QPR, the Serbian international could find himself in our team of the week here.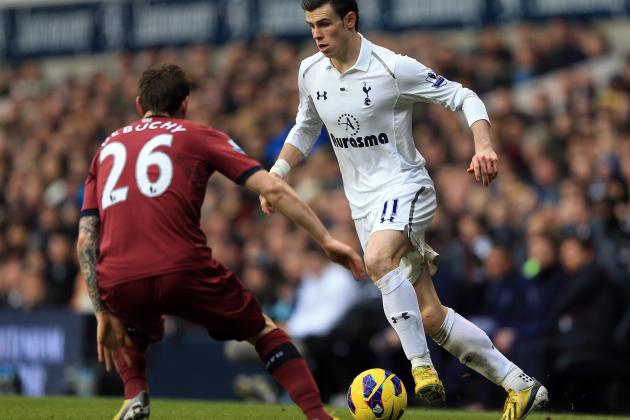 Richard Heathcote/Getty Images

Mathieu Debuchy has been a huge success for Newcastle United since his transfer over the winter transfer window, with the former Lille defender showcasing his skills in both attack and defense for the Magpies.
Following their recent win against Chelsea, you get the feeling that Newcastle are dramatically improving of late and should make a strong run out of the relegation zone. However, their opponents this week have shown they are more than capable of knocking off big teams when they need to, and present themselves as a real tough opponent for the home side here.
Southampton's attack should largely funnel through the middle of the pitch here, which means that Debuchy should find himself with room out on the right flank to get forward.
The Frenchman has done that extremely well for the Magpies so far, and he should do well also with the home fans behind him for this one. Expect him to be a real threat carrying the ball forward down the right, and for his crosses in to seriously leave a mark on this one.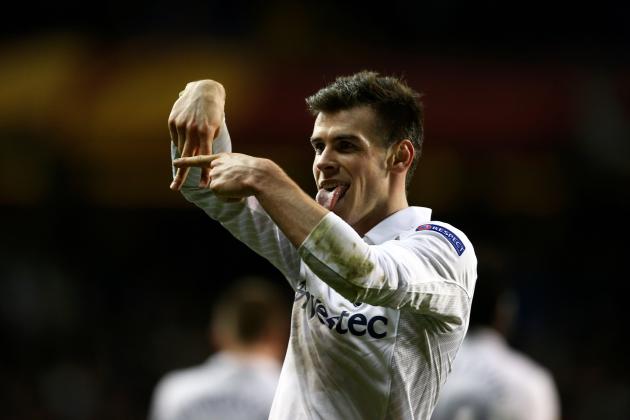 Paul Gilham/Getty Images

There is perhaps no more in-form player in the English Premier League at the moment than Gareth Bale, and his inclusion into this team of the week is pretty straightforward as a result.
The Welsh winger has been in blistering form for Tottenham Hotspur in both the Europa League and the English Premier League, with his goal-scoring and attacking brilliance leading him to the best average match rating out of all the players in the competition this year.
Yet not only that, Bale also ranks amongst the top handful of players in the league for effective crosses per game as well as goal-scoring opportunities created per game.
He'll likely have lots of space on the left wing this week against West Ham—particularly if Kevin Nolan pushes forward a lot from the right central midfield area. And when he has time, and space, there's only one or two options that usually emerge from Bale at the moment.
And both of them involve his success in attack.
Expect another big week from him here.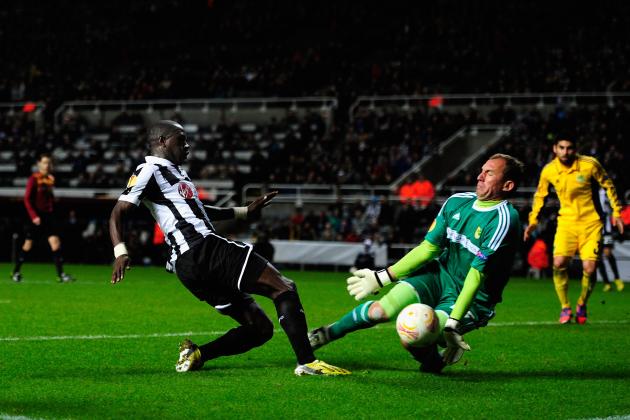 Stu Forster/Getty Images

Moussa Sissoko has been a great addition into Newcastle's midfield in 2013, with his performance against Chelsea showcasing just how effective he can be in both attack and defense.
As mentioned before, the matchup against Southampton is a good one for the Magpies in that it will test them on both ends of the pitch, but they should pull through with a result. They'll likely have lots of attacking chances and opportunities to score, which most likely means that Sissoko will be in the thick of things again here for the home side.
Sissoko has a great passing game that could be utilized well here against the Saints, or he could simply finish good attacking raids by his own accord. Either way, expect him to have a big game here in front of the home fans to further ensure his status as a Newcastle favorite.
Michael Regan/Getty Images

Marouane Fellaini has had an excellent year for Everton so far, and that looks set to continue against Norwich City this weekend in the Premier League.
Fellaini has scored two goals in his last two games for the club, after spending some time on the sidelines due to suspensions, with his direct attacking style proving a handful for defenses around the league to effectively mark up against.
Norwich City, who have seemingly dropped off in their defensive solidity, will be no different here, with the Belgian likely to find himself in good attacking areas.
His height could also be a big factor against the Canaries here, with Fellaini more than capable of getting himself on the end of a cross or a corner here. Definitely back him to get on the scoresheet at least once in this fixture at Carrow Road.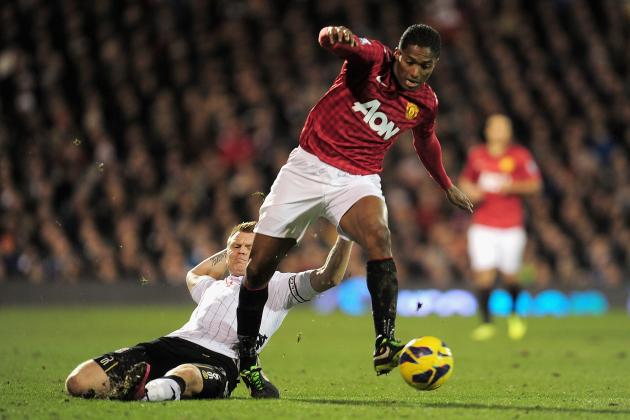 Jamie McDonald/Getty Images

Antonio Valencia is having a somewhat quiet year for Manchester United in comparison to the dominance that he had on the right flank last year, but he's still churned out some excellent performances for the Red Devils through 2013.
And with a matchup this week that would see him up against Stephen Mbia and Shaun Wright-Phillips, Valencia could well step up to the plate in a big way this weekend.
Nani's inclusion on the week means that Valencia is a lock for at least one of the winger's positions here, and with the Ecuadorian better suited to the right, expect him to start out there.
I'd expect his pace to be a real problem for QPR on the left, and for his crossing game to really start to come to the fore here as it did back in 2012. Call this one a hunch, I guess, but a big game from Valencia will prove the difference for United this week.
Alex Livesey/Getty Images

Adam Le Fondre has been arguably the substitute of the year this season in the Premier League, but he will surely earn himself a starting position this week against Wigan Athletic from the manager.
The Englishman has netted 10 goals this year for the Royals, despite starting just eight games, and in a relegation battle that could turn out to be a season-defining match for Reading, Le Fondre has the potential to further increase his goals total for the year.
The Latics haven't been at all sound at the back this season and have kept just one clean sheet in their last 16 appearances. Moreover, Wigan have conceded 16 goals in their past five and look on course to continue that unwanted streak here when they play away from home.
If Reading are going to get into the goals—which it seems they will—expect Le Fondre to be the man for the home side in this one.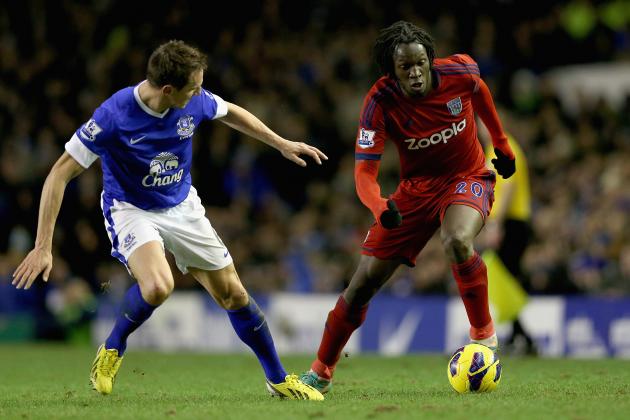 Clive Brunskill/Getty Images

West Bromwich Albion striker Romelu Lukaku (who is currently on loan from Chelsea) has been arguably the biggest reason behind the Baggies' current top-10 position in the league.
Had it not been for the late heroics of the Belgian throughout the season, West Brom would not have ended up several huge points throughout the year, and they would not find themselves in such a comfortable position heading into the final quarter of the season.
Against Sunderland, at home, Lukaku has a great matchup and opportunity to add to his 10 goals for the season and seriously stake his claim for further starting chances.
He showed up Liverpool in his last match out, who have a much stronger defense than the Black Cats do when playing away from home. Expect the big Belgian to once again showcase his attacking skills and goal-scoring prowess in this one.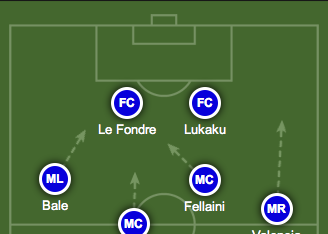 So there you go—that's my predicted English Premier League team of the week.
There's no Robin van Persie, no Juan Mata and no Yaya Toure, with some the unheralded stars of the competition perhaps set to shine more this week than the bigger names mentioned previously.
Or I could just be wrong about it all.
I guess we'll soon find out.
Who do you think will make this week's EPL Team of the Week?
Comment below or hit me up on Twitter: Follow @dantalintyre.