UFC 157 Preview: Brendan Schaub vs. Lavar Johnson Head-to-Toe Breakdown
Mike Dinovo-USA TODAY Sports

UFC 157, which is set for Saturday, Feb. 23, is one of the promotion's most highly anticipated events in recent memory. It marks the first time that a female—other than an Octagon Girl—will set foot inside the Octagon, let alone fight for a UFC title.
However, the main event is not the only reason there is a buzz around UFC 157. The card features a handful of intriguing lead-in matches, perhaps none more interesting than a heavyweight clash between Brendan Schaub and Lavar Johnson.
The two heavy-hitters will battle it out as part of the UFC 157 pay-per-view card.
In preparation of the action, we're going to examine the matchup to determine who has the advantage where, and which of the two is likely to exit the Octagon with a W.
Begin Slideshow

»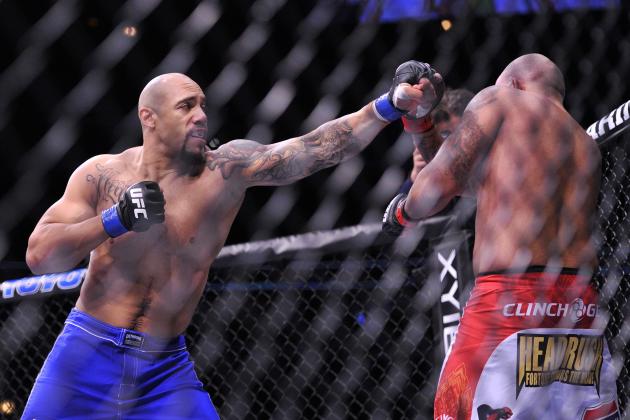 Mike Dinovo-USA TODAY Sports

Brendan Schaub
With seven of his eight pro wins coming via knockout, striking is unmistakably the bread and butter of Schaub's game.
Primarily a boxer, "The Hybrid" has heavy hands and is above average in terms of technical prowess. However, he does sometimes get goaded into brawls, and that's been a problem for him in the past.
Each of Schaub's three defeats have come by knockout. It isn't that he has completely ineffectual defense—he has defended 63 percent of incoming strikes as a UFC fighter—it's that he doesn't absorb damage well.
Lavar Johnson
Johnson certainly isn't the most technically sound standup fighter in the sport, but there are few out there that are as effective as he is. He might very well be the heaviest hitter in the sport, and possesses a granite jaw, making him an extremely dangerous guy to trade with.
Johnson's two UFC wins came via first-round knockout over Joey Beltran and Pat Barry, which demonstrates his ability to end matches quickly with nothing but his hands.
Edge: Johnson
Technique lies firmly with Schaub, but when we talk pure effectiveness, Johnson has the advantage.
Schaub's inability to take damage and Johnson's otherworldly power will make the standup a very deadly realm for Schaub to inhabit on Saturday night.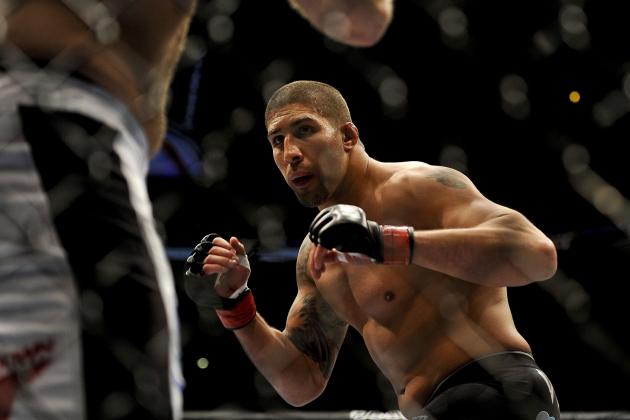 Paul Abell-USA TODAY Sports

Brendan Schaub
Schaub has never been one to shoot for the takedown a whole lot, but he found success doing it against Mirko Cro Cop back in 2011. He may want to reignite those efforts against Johnson this weekend.
He isn't a particularly strong wrestler, but he's not terrible. His takedown defense is actually quite good. Unfortunately, it will be his takedown offense—not his defense—that is more likely to play a key role in his UFC 157 match.
Lavar Johnson
Johnson's takedown defense isn't spectacular, but he usually makes opponents pay for closing the distance. He's also not bad at getting back to his feet after being taken down.
For a high-level wrestler or grappler, Johnson presents no great challenge. Against a guy like Schaub, whose forte is his standup, he may be able to keep off his back—or at least minimize the time that he's there.
Edge: Schaub
Just because Schaub has the edge here doesn't mean he'll be able to take Johnson down at will. Exactly how successful he is on his takedowns could play the decisive role in determining the outcome of the fight.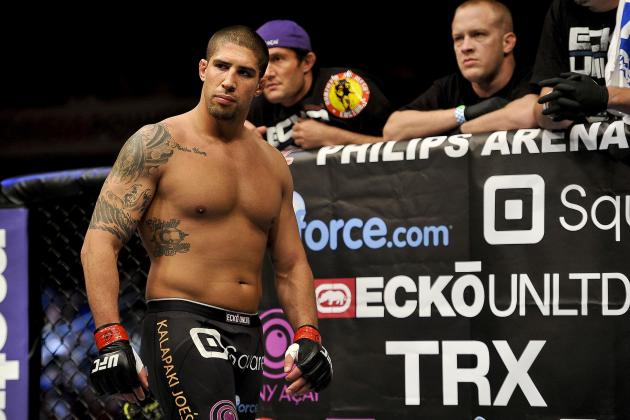 Paul Abell-USA TODAY Sports

Brendan Schaub
With zero submissions on his resume, no one is going to mistake Schaub for a wizard on the mat. On the other hand, he's yet to suffer a submission defeat, so it's not all bad.
While Schaub's offensive ground game is nothing to write home about, it's conceivable that he notches his first tapout win against Johnson, an opponent with notoriously weak submission defense.
Lavar Johnsonm
Yes, Johnson's greatest weakness is his submission defense. Five of his six career losses have come by tapout.
He generally has no interest in fighting on the mat, so Johnson's grappling offense is essentially an N/A here. Defensively, he'll have to be prepared for Schaub's attacks, else it could be a quick night should the action hit the canvas.
Edge: Schaub
I feel a bit silly giving the nod to a fighter without a submission victory to his name, but Johnson is just so vulnerable on the ground.
Like wrestling, just how big Schaub's edge proves to be will play a crucial role in deciding the outcome of the bout.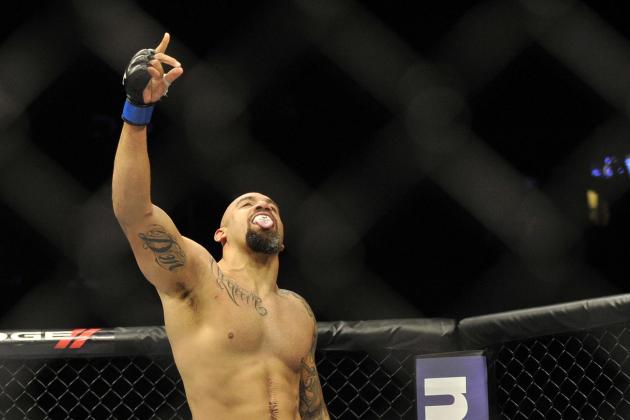 Joe Camporeale-USA TODAY Sports

Brendan Schaub
Though a striker by trade, it is wrestling and grappling that should be the focal point of Schaub's game plan heading into UFC 157.
His chin simply won't hold up to Johnson's power, so he needs to find an alternative path to victory. If he can score takedowns consistently, and either control his opponent on the mat or work for a submission, it should be a breeze. If not, he's in trouble. Deep trouble.
Lavar Johnson
Schaub is no pushover on the feet. However, if Johnson connects, it's over. If the fight stays upright for long, chances are he will connect.
That makes Johnson's key to victory his takedown defense. If he can stuff Schaub's shots, it's only a matter of time before he puts his name on the short list for UFC 157's Knockout of the Night award. If he can't stay on his feet, his chances of victory will be only slightly greater than zero.
Projected Winner: Johnson
I just don't like the fight equation (Johnson's power + Schaub's chin) for "The Hybrid."
Johnson's willingness to eat a punch to land one will make it difficult for Schaub to avoid getting hit at least a couple of times, and I think that is all it will take for Johnson to claim victory at UFC 157.