UFC 157: Keys to Victory for Dan Henderson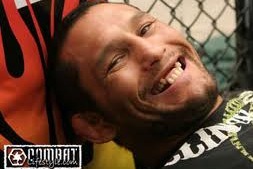 Valerie Macon/Getty Images
combatlifestyle.com via sports.yahoo.com
Dan Henderson will attempt to become the latest fighter to solve the riddle of Lyoto Machida. The Brazilian is a terrible stylistic matchup for nearly anyone on the UFC's roster, but the same can be said of Henderson as well.
Heading into UFC 157, both fighters know there's a lot on the line. A future title shot is no doubt within either man's grasp if he can win convincingly. Both were already close to securing title shots but an injury to Henderson forced him off the now notorious UFC 151 card and Machida said he did not have enough time to prepare for Jones on short notice.
Now both Henderson and Machida stand on the cusp of another title shot.
It probably won't be pretty, but these are just a few of the items that need to go right for Henderson to emerge victorious and get a crack at whomever the UFC light heavyweight champion may be.
Begin Slideshow

»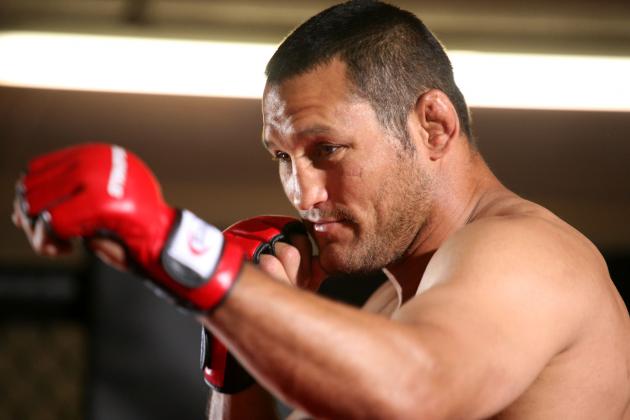 Valerie Macon/Getty Images

Dan Henderson isn't what you would call a technical striker, but he'll need to add a nice jab to his arsenal if he wants to thwart Lyoto Machida.
For one, it will be an excellent range-finder for the dreaded "H-Bomb." Everyone knows Henderson is looking to land his vaunted right hand, but without a proper setup, the punch is useless.
Another good reason to start with a strong jab is to halt Machida's attacks. The Brazilian loves to evade and then rush in, deliver a quick combination and then move back out before his opponent has a chance to respond.
If Henderson can establish a stiff jab in the early going, Machida will think twice before rushing in. Establishing a nice jab would also give Machida something else to worry about besides the straight/overhand right.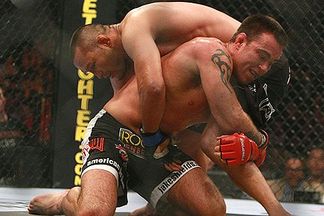 espn.go.com
We all know that Dan Henderson is one of the most powerful punchers—if not the most powerful puncher—in the history of MMA. His opponents are also well aware of that fact.
An area of Henderson's game that receives little attention when dissecting his fights is his Greco-Roman wrestling background. Henderson is a very decorated wrestler but uses his wrestling more for defense than offense.
Henderson should look to use more of his grappling skills against Lyoto Machida. It will mix up his attacks and keep Machida off balance. Machida is devastating with knees in the clinch and often looks to use a trip takedown on his opponents.
Rafael "Feijao" Cavalcante attempted to use leg trips while clinched with Henderson and it backfired big time as Henderson was able to reverse the takedown to his advantage. The Team Quest fighter may find himself put in a similar situation against Machida at UFC 157.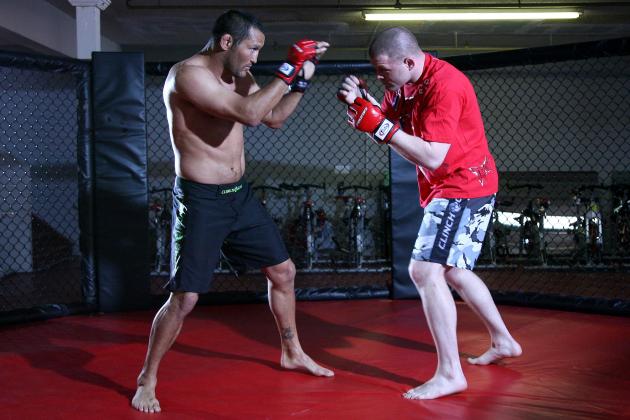 Valerie Macon/Getty Images

It goes without saying, but solid footwork is the basis upon which a good striking game is built. Yes, Dan Henderson can end Lyoto Machida's evening with a single punch, but he'll need to put himself in position to land that punch.
Machida is notorious for his ability to evade his opponents, yet everyone makes the same mistakes when attempting to chase him down by not using proper angles. Henderson can't afford to make those simple mistakes because he doesn't have the speed or agility to make up for them.
Speaking of speed, Henderson will also need to use good footwork to negate the speed of Machida. Henderson's last four opponents (outside of Cavalcante, perhaps) were aging and slow. Machida may not be a young prospect, but he certainly moves like one.
In order to land the "H-Bomb," Henderson will need to cut Machida off as he circles and attempt to back him against the cage to secure the one-punch KO.