WrestleMania 29: Stars Who Could Replace Jack Swagger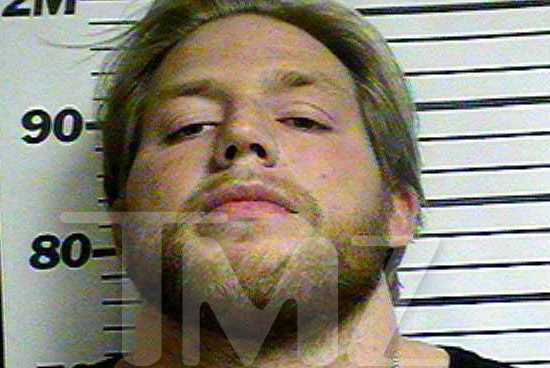 Source: TMZ.com
As reported by TMZ, Jack Swagger was recently arrested and fined for speeding under the influence and being in possession of marijuana. WWE's response was flippant, but they've been tough on stars before for their marijuana use.

Rob Van Dam and Evan Bourne were both suspended for marijuana use and/or possession, with the former being WWE champion at the time of the suspension.

With that in mind, there's a good chance Jack Swagger, unfortunately, may have ruined his second run at the main event.

Luckily for WWE, this happened before they've really committed to many WrestleMania matches and feuds, which means talent can be moved around easily to replace Swagger.



Begin Slideshow

»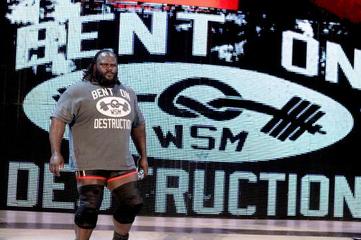 Source: WWE.com
Mark Henry recently had an extended absence from performing due to a serious injury. However, since his return a few weeks back, he's been booked as strong as ever.

Henry has been rebuilding the Hall of Pain brick by brick, and he is hot off an outstanding Elimination Chamber performance, where he decimated all opposition both before and after his elimination.

His world heavyweight championship run back in 2011 was cut short due to injury, and WrestleMania XXIX may be the time for him to get back on that world championship horse.

The major reason why this feud would work is because Del Rio doesn't have a lot to lose. If Henry beats him he won't look weak because, well, it's Mark Henry. If he wins, he'll be made a credible world champion.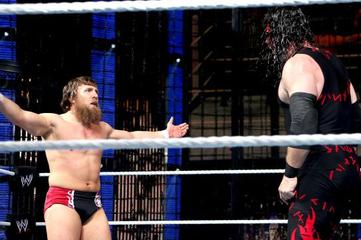 Source: WWE.com
We all know that Team Hell No is on the verge of breaking up, likely leading to a match between its two members, Kane and Daniel Bryan, at WrestleMania XXIX.

However, with a spot potentially open in the world heavyweight championship match, it's possible that WWE will make a Triple Threat match out of the situation.

The idea may seem a little arbitrary, but it's plausible that creative would take the risk for their Smackdown world championship match.

Many were surprised to see Daniel Bryan in last year's world heavyweight championship match, so don't be surprised to see him there again.

Kane, too, is as hot as he's been in years, so if there's anytime to give him a big time 'Mania match, it's now.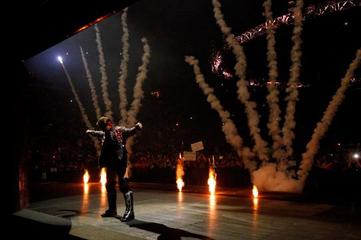 Source: WWE.com
Since making his triumphant return at the Royal Rumble, Chris Jericho has been in creative limbo.

For three weeks in a row, he's been on the best match on Raw, but he hasn't had any meaningful feuds with anyone yet.

Jericho is a big enough name that he'll elevate the world heavyweight championship by competing for it, and more importantly he and Del Rio could put on a fantastic match.

The problem is that Jericho will likely be leaving after WrestleMania, meaning he'd have to lose to Del Rio. That's only an issue because Jericho has only won one match since returning.

Putting over stars is great, but it's no fun to see Jericho constantly lose.

But that's ultimately minor, as these two could have one of the best matches of the night.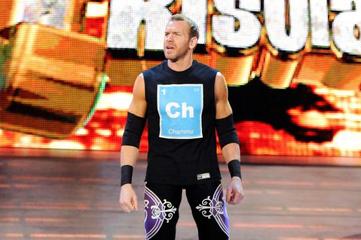 Source: WWE.com
Like Henry, Christian was out for much of 2012 with injury. However, F4Wonline reports he's been medically cleared (via NoDQ.com) to return. What better way to reinsert him into the WWE universe than with a world championship match at WWE's showcase of the immortals?

Christian and Alberto Del Rio have a history, but enough time has passed that a feud between the two would feel fresh, especially considering Del Rio is now a babyface and Christian would play the heel.

Many would rightly note that it's doubtful that WWE would invest so heavily in Christian, since they've typically not been high on Captain Charisma as a main-event star.

However, WWE flirted with Christian being in a 'Mania world championship match back at WrestleMania XXVII and as mentioned previously, it's likely that creative would be willing to take a few risks considering how stacked the card will be with megastars like Rock, Brock and so on.

Putting Christian in the world heavyweight championship match would elate his many peeps, give the veteran performer a spot he's earned in his storied career, and most importantly, he and Del Rio could wrestle a great match.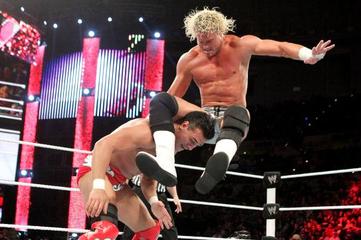 Source: WWE.com
Dolph Ziggler has been hovering around the main event for a long time now, and this would be an appropriate time for WWE to finally pull the trigger.

The only problem with this is that we've seen Ziggler vs. Del Rio several times on free TV over the last couple of weeks.

A way to make things exciting would be to have Ziggler cash in his Money in the Bank contract before WrestleMania so he goes in as world heavyweight champion.

We already know that the two can put on entertaining matches, and with a good build-up and champion/challenger roles reversed, their match at WrestleMania could be the best in both men's careers.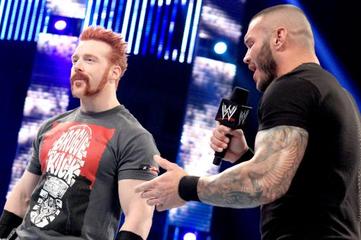 Source: WWE.com
In 2012 WWE went overkill on both Del Rio vs. Orton and Del Rio vs. Sheamus. We don't need to see either match again for a long time, and it'd feel stale, even if the Essence of Excellence is now a babyface.

However, Sheamus and Orton are Smackdown's two biggest stars, so they're the most obvious choices for Swagger replacements.

The solution, then, is a Triple Threat match.

Putting Orton and Sheamus in a program could be very interesting, even if it's not a singles feud.

The only problem is, someone will need to turn heel. This would be yet another opportunity for the Randy Orton heel turn that just never seems to come.