One Major Adjustment Houston Rockets Must Make for Season's Second Half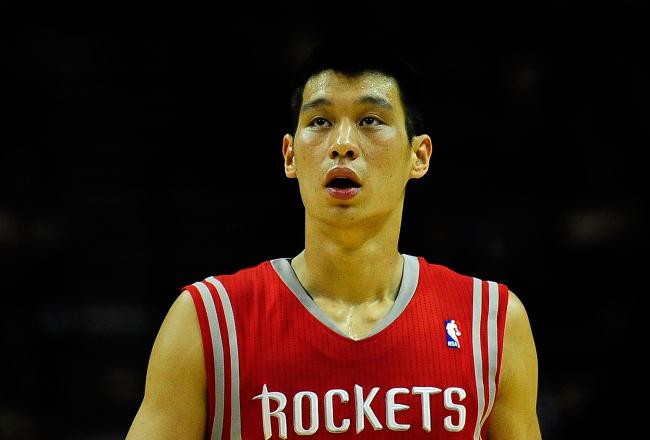 Stacy Revere/Getty Images
The Houston Rockets are 29-26 after the season's first half, barely ahead of the Portland Trail Blazers and Los Angeles Lakers for the No. 8 seed in the NBA's Western Conference.
Much of the Rockets' success has come from their offense—they lead the NBA with a scoring average of 106.1 points per game.
This mark is a reflection of the work that James Harden has done in establishing himself as a legitimate NBA superstar. While Rockets head coach Kevin McHale needs to experiment with other ways of using him, Harden has been the team's biggest contributor in 2012-13.
For a team that's scoring 106.1 points per game, the Rockets are not nearly as good as they should be. The reason for that is simple: The defense has played poorly throughout the entirety of the first half.
That's the aspect of Houston's game that needs to improve in the second half or they may find themselves on the outside looking in come playoff time.
Houston is 29th in the league in opponent points per game (103.3). This still leaves them with a positive differential, but I don't care how many points you score, allowing more than 103 points per game is not conducive to winning.
They are tied for 20th in the league in points allowed per shot (1.21 points), so it's clear that their fast-paced style of play is also a staple of their defense. They allow teams to score quickly and at a high volume, making it very difficult for even an offense like theirs to outgun opponents on a nightly basis.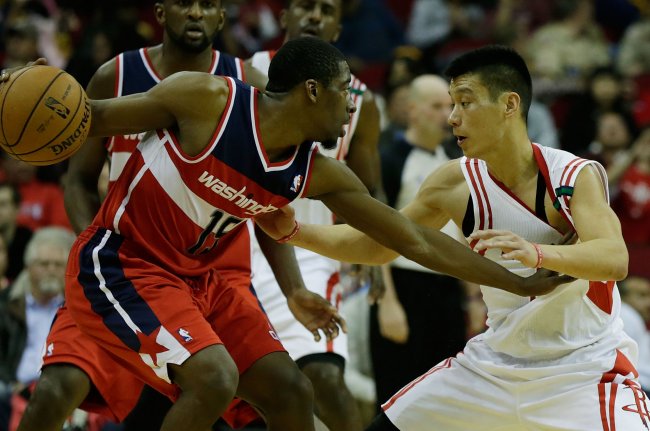 Scott Halleran/Getty Images
This season, the Rockets are 4-14 when they fail to score less than 100 points. The last time they won a game with less than the century mark was December 12 against the Washington Wizards when they won 99-93.
Point guard Jeremy Lin, showing confidence in his team, had this to say about Houston's defensive performance thus far: "I understand we play at a high pace. But we're not the second-worst defensive team—at least I hope not."
Whether that's a show of confidence in his teammates or a lack of knowledge of the team's actual ranking, Lin seems to think that the Rockets can play better on the defensive end.
The simple truth is that they can.
They play well enough in a half-court defense to get by. Center Omer Asik gives them a presence in the paint and on the glass that helps them play solid defense when opposing teams try to run set plays.
Many of their points allowed come from quick scores (evidenced by the 1.21 points per shot), but what's the cause of those quick points?
Turnovers.
The Rockets are last in the league in points allowed off of turnovers, something that shouldn't be surprising considering the fact that they also turn the ball over the most in the NBA at 16.3 per game.
These turnovers lead to fast breaks from the other teams that are hard to defend. When a team is getting so many high-percentage shots, there's really not much a defense can do.
Exhibit A of a turnover turning into easy points.
Essentially what I'm saying is that the best way for the Rockets to improve on defense is for them to improve on handling the ball while on offense.
That should start with Harden.
Even though he's been the team's top offensive talent, he's turning the ball over 3.8 times per game—third highest in the NBA behind Jrue Holiday and Rajon Rondo.
When the ball is in your hands as much as it is in Harden's, a high turnover number can be passed over. But 3.8 per game is entirely too much for a ball-handler like Harden. If he can get that number under 3.0 per contest, the Rockets will already be better off.
Lin is also turning it over at a high clip—2.9 per game, No. 19 in the NBA—giving the Rockets two players in the top 20 of turnovers per game.
If we continue down the list, Asik is even turning the ball over 2.3 times a game. DeMarcus Cousins, Dwight Howard and Joakim Noah are the only centers that have turned the ball over more this season.
Taking care of the ball in order to improve on defense should be the No. 1 priority for McHale as the second half gets underway.
The Rockets are too talented offensively to be the No. 8 seed in the West, but also don't deserve that seeding based on their defense thus far.
With even a slightly improved defense—say, one that allows just under 100.0 points per game in the second half—the Rockets can make waves in the NBA playoffs.
This article is
What is the duplicate article?
Why is this article offensive?
Where is this article plagiarized from?
Why is this article poorly edited?

Houston Rockets: Like this team?