Power Ranking Top 10 OL Recruits of the 2014 Class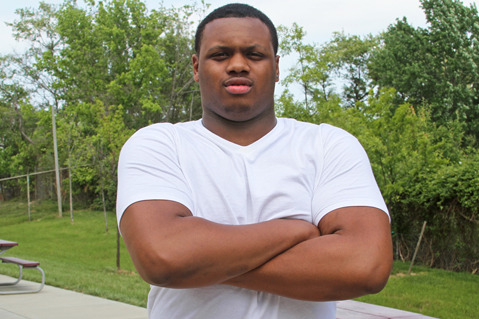 247Sports
Getting a few big uglies has to be a goal of a program when formulating a recruiting plan every year.
Keeping your offensive line unit stocked with talent and depth is a key component to a program, just ask Alabama.
Michigan and Notre Dame are also following suit, and I think you'll see several other programs take a lot of offensive line prospects in 2014 recruiting. There's good depth with this year's offensive line crop and the top of the board may be stronger overall than the top of 2013's.
Finishing up our early offensive position rankings, today I'm ranking the early top 10 recruits at the offensive line position for 2014.
Begin Slideshow

»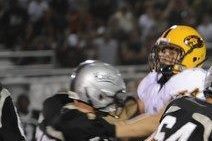 247Sports
Tucker is a versatile offensive line prospect from Arizona and plays at 6'6" and about 280 pounds. He can play on the edges, but could be a true right tackle in college.
Tucker has solid technique, comes out of his stance quickly at the snap and can punch hard. He can stack up targets to control and steer them and has a great ability to finish.
Tucker is committed to USC.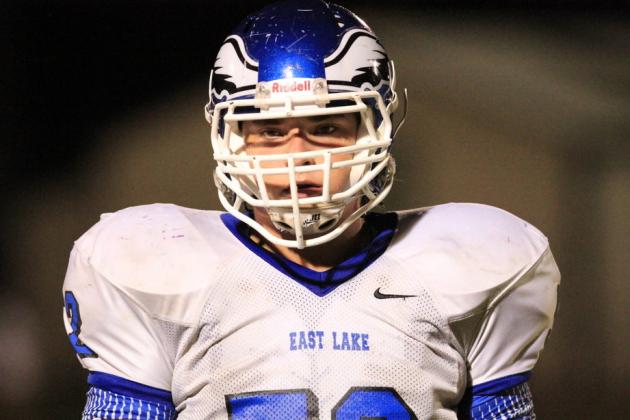 247Sports
Cole has the versatility to be a very good swing lineman in college. He's 6'4", 285 pounds and can play across the offensive front.
From playing right tackle to left guard, Cole has the skill set to execute several kinds of blocks, adjusts to targets well in short areas and has good toughness.
247Sports has Alabama, USC, Michigan and Notre Dame as his top four schools.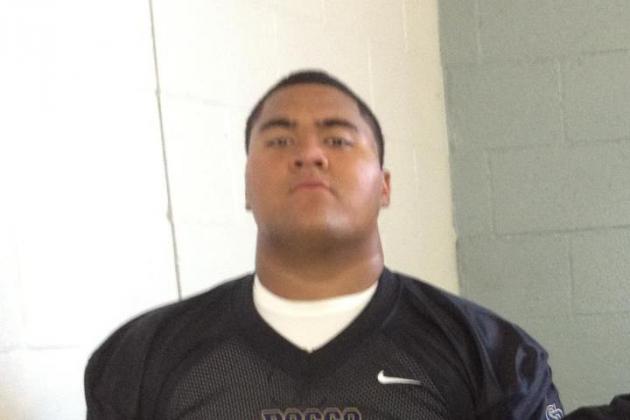 247Sports
If your favorite program is looking to add more beef, bulk and size to the offensive line, Mama should be a guy they're looking at.
From Southern California, he's 6'5" and weighs a good 340 pounds right now. He can play stout as an interior guard, helps move space eaters and can clear holes for running backs. Mama is one of the best pure guards in the country.
I think USC may be a school to watch here.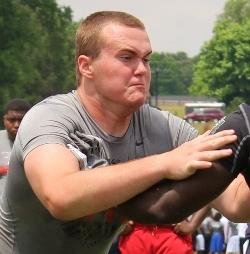 247Sports
Spain can be flat out mean on the field and does what he has to do to block his man. He'll finish and roll over on a target if he has leverage and sustains blocks very well.
As a pass protector, the North Carolina native fights rushers with his hands and stabs and grabs to stay engaged. He's nasty, feisty and stands at 6'6", weighing 275 pounds.
South Carolina can probably expect his commitment pretty soon.
247Sports
Knox has a great 6'5", 300-pound frame and shows good athleticism in the trenches. He has the potential to be able to become pretty productive on the second level.
From Texas, Knox can get up on 'backers when uncovered, sustain his blocks and moves well in space. Having limited areas to work in pass protection helps him protect the quarterback better.
He's committed to Texas.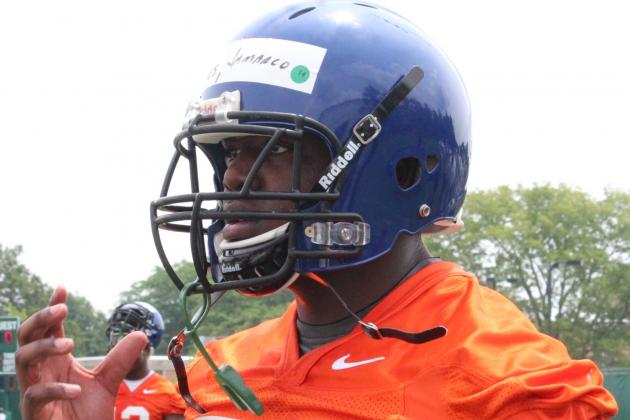 247Sports
Jones is a 6'5", 290-pound offensive tackle from Chicago who performs with great athleticism, knee bend and agility. Jones flashes left tackle ability, can set up quickly and has long arms.
He's quick at the snap, can use his strength to steer targets and has a good anchor vs. bull rushers. 247Sports lists Florida, Michigan and Notre Dame as just a few of his top early offers.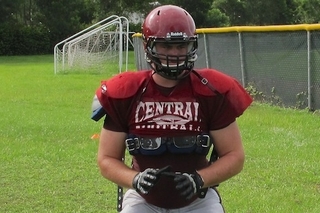 247Sports
I'm not saying McDermott is the next Luke Joeckel, but he does remind me of Joeckel some. McDermott, from Florida, is a 6'6" offensive tackle who weighs 285 pounds.
He's one of the most skilled offensive line prospects in the country thanks to having advanced technique. McDermott is balanced in his sets, punches well and gets text book hand placement as both a run and pass blocker.
Miami or Notre Dame could be where he ends up, but he's a wanted man all over the country.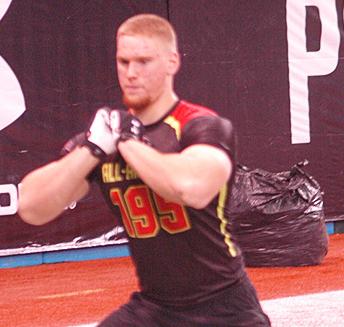 247Sports
Smith can play offensive tackle or offensive guard at 6'6" and 282 pounds. He's from Kansas and has one of the best looking frames of any player in the 2014 recruiting class.
Smith is a better athlete in tight space, where he can lock on to his target and stay engaged with them. He's a tough run blocker and has the strength to finish blocks well for pancake credits.
Things are pretty open on the recruiting front.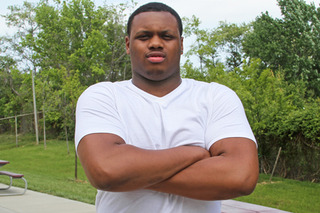 247Sports
Prince has the make up of a left tackle, based on what I've seen of him.
He's a 6'7", 310-pound blocker from Maryland and I believe he prefers to finesse his blocks over being nasty.
Prince is an excellent athlete for a big man, has great length to keep rushers from getting to his body and moves well in space. He can use snap quickness to gain position, which helps win match ups as a run blocker.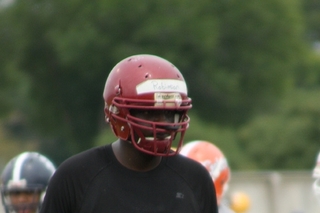 247Sports
Robinson may be a consensus selection as the top offensive line prospect in 2014. From Louisiana, Robinson is 6'6" and weighs 330 pounds.
With his good athleticism, ability to hit moving targets in space and quickness at the snap Robinson can do many things. He has great strength and makes it pretty tough for defensive linemen to lean on him all night long.
He could play left tackle in college or find a niche somewhere else on the offensive line. Alabama and LSU are the schools I'm keeping an eye on regarding this talented blocking prospect.
Edwin Weathersby is the College Football Recruiting Analyst for Bleacher Report. He has worked in scouting/player personnel departments for three professional football teams, including the New York Giants, Cleveland Browns and the Las Vegas Gladiators of the Arena League. He spent a year evaluating prep prospects and writing specific recruiting and scouting content articles for Student Sports Football (formerly ESPN Rise-HS). A syndicated scout and writer, he's also contributed to WeAreSC.com, GatorBait.net and Diamonds in the Rough Inc., a College Football and NFL Draft magazine.