The 20 Biggest Machines in Sports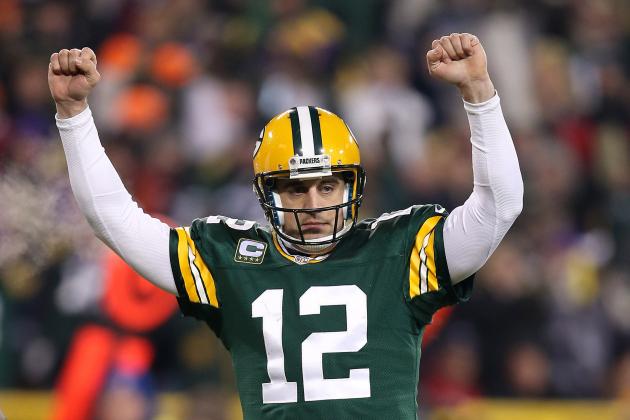 Andy Lyons/Getty Images

Sports history is filled with stories of athletes and players who were born with rare and exceptional talent, but never achieved success in their careers. This is because talent alone will only get someone so far—inevitably the challenges that lie ahead will demand talent paired with desire, hard work and a little luck.
The greatest players—the Hall of Famers and those just shade from joining them—almost always share one element…consistency. No one is immune to slumps and missteps, but some athletes just know how to step-up and minimize the damage.
There is no way to divorce tangible achievements—stats, honors, wins and losses—from the potential to be great. So consistency and the ability to stay healthy are often a defining feature of those people who made the greatest impact in their sport. Not only did they have the talent, but they had the stats.
Some athletes just seem to produce year after year—through ups and downs, team strife and the unexpected. They are almost something more than human.
These are the 20 biggest machines in sports.
Begin Slideshow

»
Ezra Shaw/Getty Images

If any single player can credibly challenge Lebron James' NBA supremacy, it's Kevin Durant. Though credible doesn't mean likely and it certainly doesn't mean right now. But let's give this kid a few more years before we count him out of anything.
Being the second only to LeBron means you are one of the best basketball players in the world, so it couldn't be farther from a diss of Durant's abilities. Since he was selected 2nd overall in the 2007 NBA Draft by the Seattle Super Sonics, now Oklahoma City Thunder, Durant has grown from a phenomenal talent to one of the elite's most elite.
Durant's blend of size, athleticism and shooting talent is almost unprecedented—leading Durant to three scoring championships and four All-Star honors.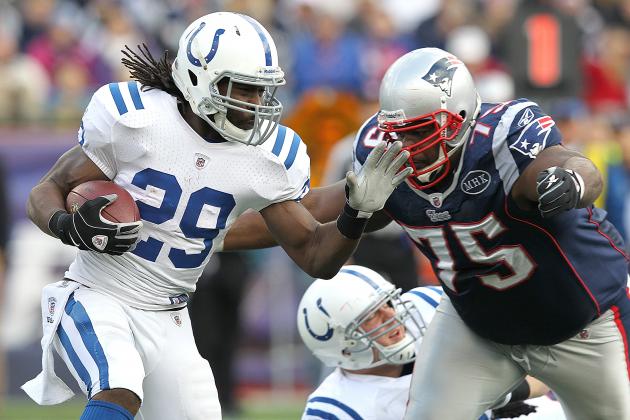 Jim Rogash/Getty Images

New England Patriots defensive tackle Vince Wilfork is a big dude; at 6'2", 325 lbs there are few sights more astounding than watching a man that size sprint down the sideline of a football field—things…jiggle…but there is no question that he is an athletic 325 lbs.
Wilfork is one of the NFL's premier run-stoppers and over his nine year career he has emerged as one of the top, most consistent defensive tackle in the league.
Keying Wilfork's success is an ability to stay on the field. He's never missed a game due to injury—an achievement rare among the NFL's "big men."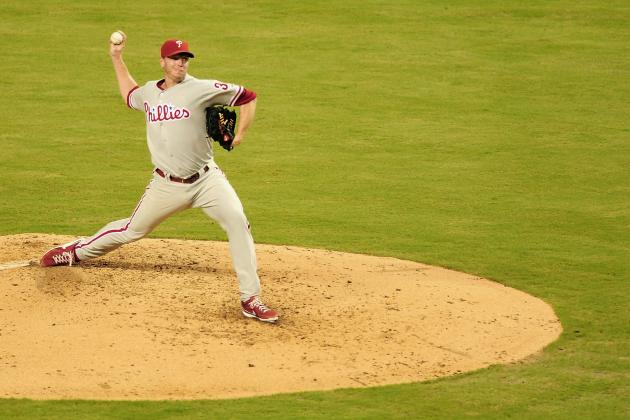 Jason Arnold/Getty Images

Philadelphia Phillies starting pitcher Roy Halladay's struggles in 2012 were a big deal; not just because he was expected to be the missing link the Phillies needed to return to the World Series, but because he was one of the most effective and reliable pitchers of the last decade. Halladay played through back and shoulder injuries and his 4.49 ERA was his worst since 2000.
Halladay's disappointing performance in 2012 just serves to highlight how consistently strong the 37 year-old has been year after year. His career record of 199-100 among active pitchers is second to only Andy Pettitte and Jamie Moyer (Who as a 49 year-old free agent is 'active' in the loosest of terms) and his career ERA of 3.306 and 2,066 strikeouts puts him in the top ten among active leaders.
Considering the fickle nature of the position and the fact Halladay was member of the Toronto Blue Jays for all but past three seasons of his career, it's clear that the eight-time All-Star and two-time Cy Young winner has been one of the most dependable pitchers of the 21st Century.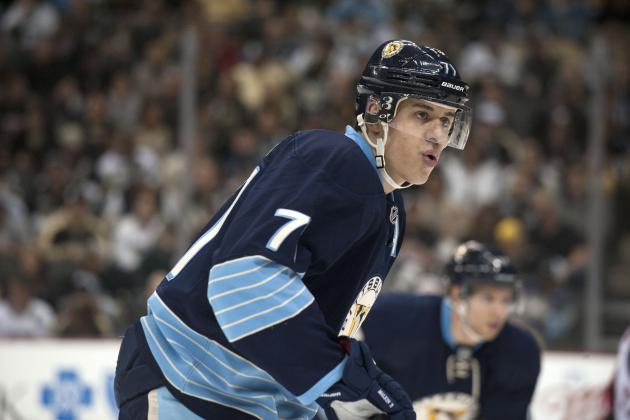 Vincent Pugliese/Getty Images

In any given game during the NHL season (when it isn't canceled or close to it) Pittsburgh Penguins center Evgeni Malkin is one of the best hockey players in the world. When he's on he may be the best hockey player in the world.
Since his debut with the Pens in 2006, Malkin has been one of the most dominant players on the ice. He's broken the 100 point mark in three of his first six seasons—winning the Art Ross Trophy as the league's leading scoring in 2009 and 2012. Injuries forced Malkin to miss much of the 2010-11 season, but he still averages over a point a game.
Sharing the ice with superstar Sidney Crosby, Malkin stepped up when his teammate was plagued by concussion problems and forced to miss most of the last two seasons. The expanded role showed what the Russian is capable of and further solidified his status as one of the most productive forwards on the ice.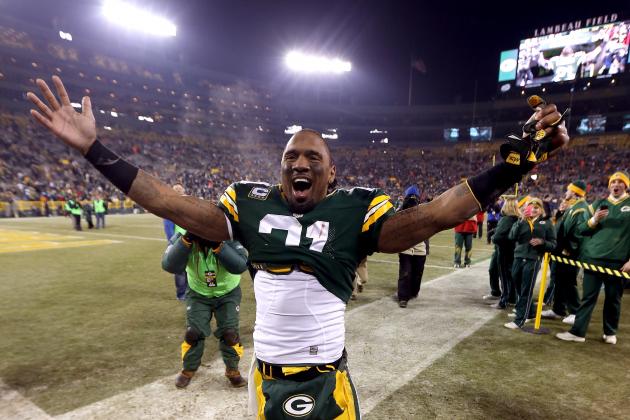 Andy Lyons/Getty Images

Injuries cut Green Bay Packers safety Charles Woodson's season short in 2012, but over the 36 year-old player's 15 year career, he's displayed a remarkable ability to play the position at a high-level. The Heisman winner was drafted out of Michigan by the Oakland Raiders in 1998 where he quickly made an impact as a dynamic defensive back who could not only cover but make game-changing plays.
After signing with the Packers in 2007, the defensive co-captain helped lead an opportunistic, fundamentally-sound defensive unit that helped the team make a postseason run in 2011, which culminated in a victory over the Pittsburgh Steelers in Super Bowl XLV.
Woodson is a seven-time All Pro, eight-time Pro Bowler who was named AP NFL Defensive Player of the Year in 2009.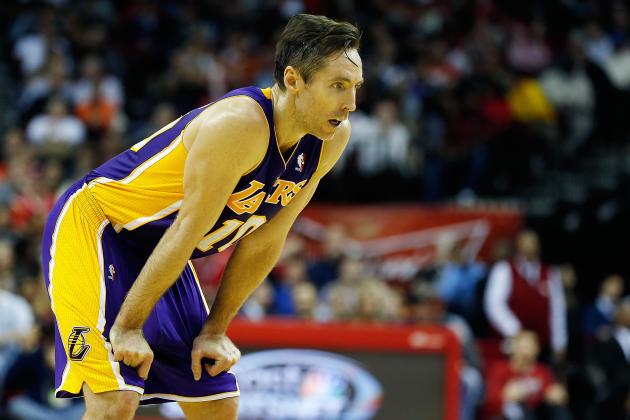 Scott Halleran/Getty Images

Steve Nash has been a starting NBA point guard and a standard-bearer for the position for so long it feels like he's played for every team in the league, though in reality he's only worn three different uniforms. Nash plays the kind of game where the more successful he is, the less attention he receives, because the stars around him are putting on a show.
The Canadian-born, eight-time All Star has averaged 14.4 ppg and 8.6 assists a game while clocking in 31.4 minutes of playing time—Nash has a rare combination of talent, health and smarts to thank for his predictably reliable performance game after game. His ability to dish the ball and score when needed earned him NBA MVP honors in 2005 and 2006.
Nash is almost 40, but shows no signs of slowing down—after spending 16 seasons on the Phoenix Suns (twice) and Dallas Mavericks, he's signed with the Los Angeles Lakers in an effort to seize what is certainly one of his last opportunities to win a championship.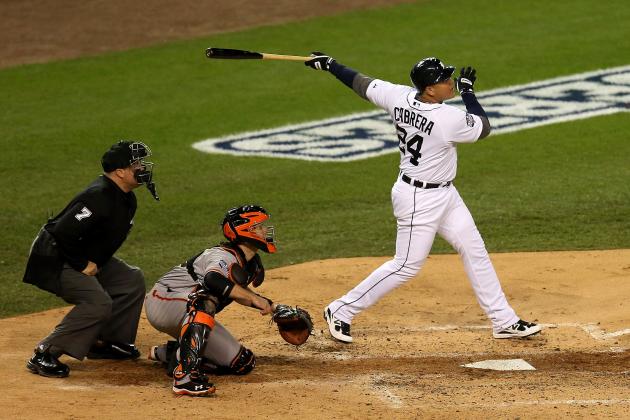 Jonathan Daniel/Getty Images

Here's a scary thought for opposing pitchers in the AL Central: 2012 Triple Crown winner and AL MVP Miguel Cabrera might be entering the peak of his career.
Called up midseason from the AA Carolina Mudcats by the Florida Marlins 2003, Cabrera keyed the team's World Series Championship and emerged as one of the best young hitters in baseball. Since he was traded to the Detroit Tigers in 2007 (as part of the Marlins periodic talent/salary dump), the third basemen has simply gotten better.
Cabrera simply doesn't get cold—his career-long 0-22 hitless streak last April the lone exception—batting above .300 four out of the last five years, while averaging 36 home runs and 120 RBI's a season over the same period. The seven-time All Star reached a new milestone in 2012 with the Triple Crown, and if he stays healthy, Cabrera has a realistic shot at breaking Pete Rose's career hits record of 4,256.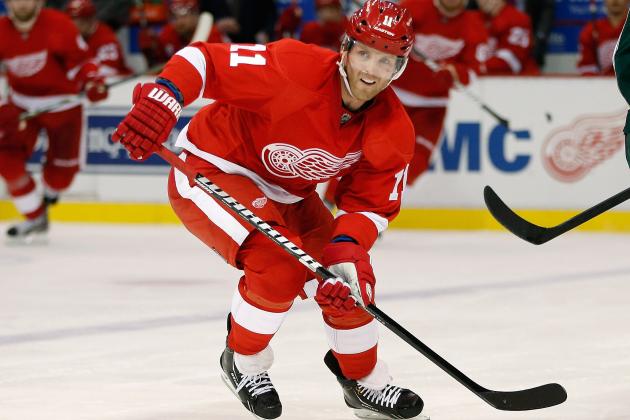 Gregory Shamus/Getty Images

With four Stanley Cup Championships since 1997 and a yearly, almost seasonal presence in the playoffs, the Detroit Red Wings are an easy team to take for granted. The franchise would make more of a splash if it failed to make the playoffs.
Perennial contenders, the Red Wings seem almost machine-like, so their nucleus of talent almost loses their identities in the team's winning ways. However, we all know that the team does feature outstanding, two-way players, and no one best symbolizes Red Wings hockey quite like Pavel Datsyuk.
At 34, the four-time All-Star center is one of those relentlessly effective Red Wings forwards that opposing fans have learned to fear—he's not a sniper, but he'll make opposing players pay for even the slightest mistake. His career +/- of 213 is proof that when he's on the ice usually only good things happen.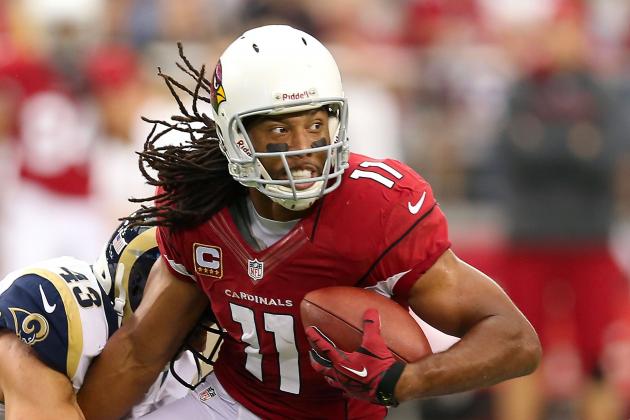 Christian Petersen/Getty Images

Arizona Cardinals stud wide receiver Larry Fitzgerald must sometimes wonder if the latter half of his career is some kind of football purgatory—not quite damnation, but certainly a punishment steeped in irony. Though he is universally considered one of the best—if not the best—wide receivers in the NFL, he hasn't had a functional quarterback on the roster for six of the nine years he's been playing.
The circumstances make what he's done on the field all the more impressive—despite signal callers named Kevin Kolb, John Skelton and Ryan Lindley "throwing" the ball, he's found a way to produce on the field. When Kurt Warner took over as the starter from 2007-09, Fitzgerald was a homerun threat anytime the ball was thrown his way; just watch the electrifying play he made late in the 4th quarter of Super Bowl XLIII.
If the ball gets to him, Fitzgerald will catch it—in 10 seasons with the Cards he's caught the ball 1,065 times for over 10,000 yards and 77 touchdowns.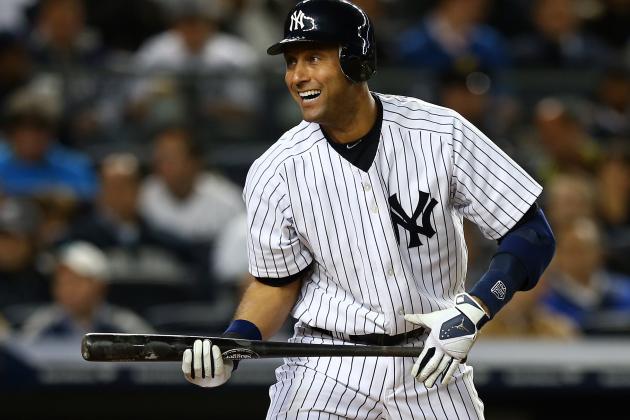 Elsa/Getty Images

The New York Yankees may have transformed into the "Evil Empire" of the MLB under the late George Steinbrenner, but superstar Derek Jeter has largely transcended the angst and is as much a part of the MLB's brand as the game itself.
Over his 17 year career, 'The Jeet' established himself as one of the greatest players of the modern era—an achievement only made possible by his ability to deliver as an effective hitter, shortstop and clubhouse leader year after year. Jeter owns the Yankees franchise record for hits and stolen bases, and the 13-time All-Star has five Golden Gloves and Silver Sluggers to go along with his five World Championships.
At age 37, the low-key Jeter may be overshadowed by the Yankee's headline-grabbing free agent acquisitions and recent clubhouse drama, but it only serves to underscore how much we take his success and productivity for granted.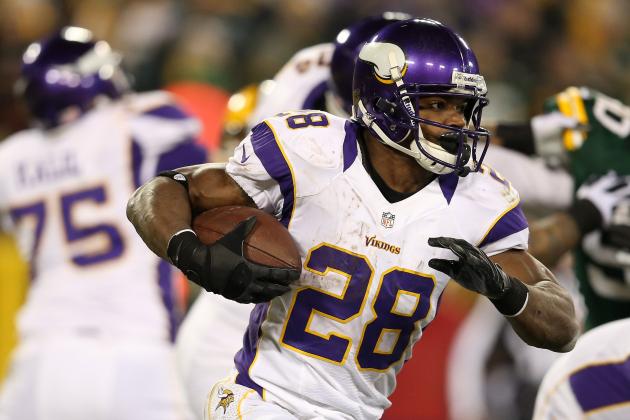 Andy Lyons/Getty Images

In today's NFL, the running back position is more often about the system than the people who play it. Every year a new, previously unknown back seems to emerge from obscurity to make an impact—players like Arian Foster and Steven Ridley.
However, Minnesota's Adrian Peterson is a very definitive exception—the Vikings' running game is great because of him and only him. Peterson is a player who transcends offensive schemes and one of the few, truly elite backs in the league.
Despite recovering from a gruesome knee injury during the 2011-2012 season, Peterson returned and nearly broke Eric Dickerson's single season rushing record; coming up nine yards short with 2,097. Averaging 1,474 yards rushing a season—and an eye-popping 5.0 yards per carry—the only thing that can stop AD from threatening Dickerson's record (and many others) is injury.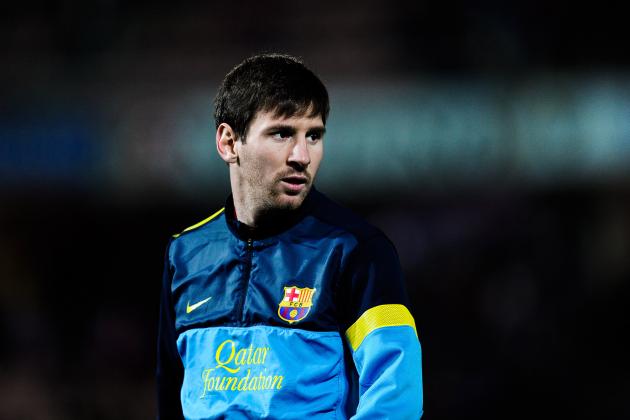 David Ramos/Getty Images

FC Barcelona forward Lionel Messi is one of those athletes who provides little reason to doubt that he is the greatest active player in his sport. The footballer has helped make his club an almost laughably dominant force in the World Cup, Olympics and other premier football events.
Messi was groomed through FC Barcelona's football-factory, a youth soccer academy known as La Masia. His stunning success and uncontested dominance have often drawn comparisons to another Argentine great—Diego Maradona. In fact, Maradona himself declared Messi his "successor" in 2006.
In 2013 Messi broke yet another record by winning his fourth consecutive Ballon d'Or, an award which honors the European footballer of the year.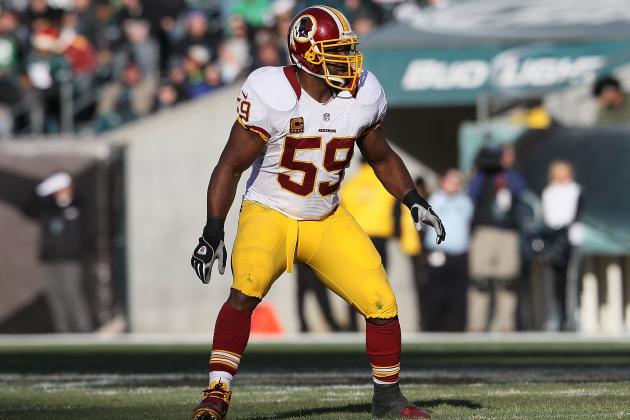 Alex Trautwig/Getty Images

There are few NFL players whose careers have been as consistently productive for as long as the Washington Redskins London Fletcher.
Fletcher may not be a Hall of Famer, but the 'undersized' linebacker (5'-10", 245 lbs) is an absolute tackling machine, whose intelligence, work ethic and sheer determination more than compensate for not being a prototypically sized player at the position.
Over 15 years as a member of the St. Louis Rams, Buffalo Bills and Redskins, Fletcher led the league in tackles for nine of them. At age 37, the four-time Pro Bowler finished the 2012-2013 season with 139 tackles bringing his career total to 1,685.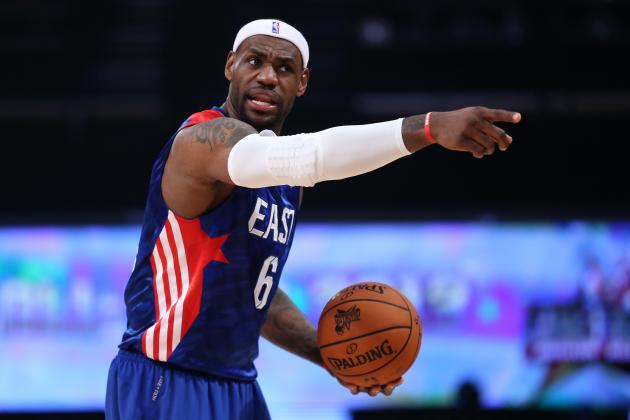 Ronald Martinez/Getty Images

Superstar Lebron James is on pace to make the 2012-13 season one for the ages. After leading the Miami Heat to an NBA title—his first—last year, James made history on February 12 when he became the first NBA player ever to score 30 points and shoot over 60 percent in six consecutive games.
As you almost certainly know, this is not a flash in the pan season for a previously unproven player; this is King James. People outside of Miami may still hold a grudge against the man who orchestrated "The Decision," but it would be nearly impossible to make a credible argument that James isn't the best player in the NBA—and one without a ceiling.
Before joining Dwyane Wade and Chris Bosh in Miami, James took a talent-starved Cleveland Cavaliers team to the NBA Finals. The way James and the rest of the Heat fizzled in 2010-11 appears to be a mere hiccup and there is no reason to believe that as long as he's on the team the Heat won't repeat this year and the next.
Harry How/Getty Images

It's been quite a ride for Aaron Rodgers—his pro career began with an epic draft day slide, Brett Favre drama and questions about his ability to be a starter after three years of holding a clipboard. Today, A-Rodge has a championship, Super Bowl MVP honors, three Pro Bowls and over 21,000 yards passing as a starter.
From the moment he took the reins from Favre, Rodgers has been the most dangerous and consistent quarterback in the NFL. The guy has completed 66 percent of his passes and averaged over 4,000 yards and 34 touchdowns through the air per season as a starter.
Making his production all the more impressive—Green Bay's running game has been one of the worst in the league. You know when journeyman, injury-prone Ryan Grant is splitting time with DuJuan Harris...play action has very little credibility. In fact, Rodgers has been at least the third most productive runner on the team as a starter.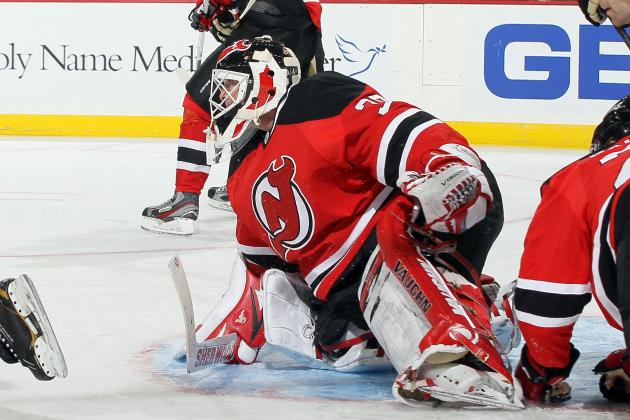 Jim McIsaac/Getty Images

New Jersey Devils goaltender Martin Brodeur's Hall of Fame nomination is being unfairly held up…by his career. The shortened 2013 NHL season marks Brodeur's 19th year in the league and once he finally decides to hang up the skates he'll be on the ballot as soon as he's eligible.
Over nearly two decades, Brodeur has been the most dominant goaltender in hockey or close to it. His wall-like presence in the net earned him the nickname "Satan's Wallpaper" as well as the consternation of opposing players and fans who have watched him single-handedly protect a fragile lead as shot after shot comes his way.
His stellar play and career longevity helped him to break and set new records—youngest goaltender to reach the 300, 400 and 500 wins in the regular season; and the first reach 600 regular season wins. Brodeur has given the Devils little reason to nudge him into retirement.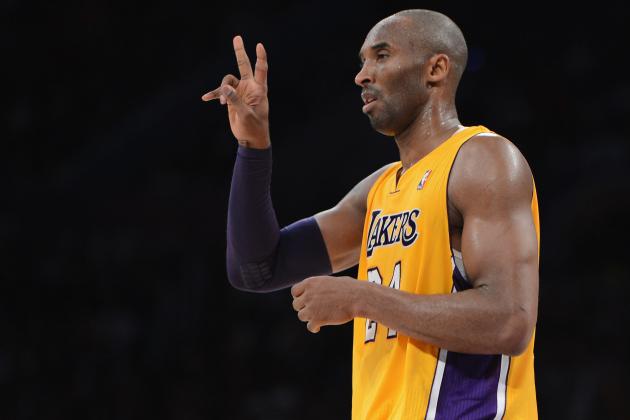 Harry How/Getty Images

Los Angeles Lakers superstar Kobe Bryant is an unabashed shooter whose aloof demeanor has riled teammates, coaches, players and fans since he entered the NBA out of high school in 1996. While his approach doesn't endear him to everyone, it can't be argued that he hasn't earned deference to how he plays the game.
Bryant is one of the most prolific shooting guards in NBA history and during the Lakers' dominant run from 1999-2010 no one was playing at a higher level—averaging 28 points per game and making a scorching 41 percent of his field goals. His play helped the team three-peat as champions from 2000-02 as well as win consecutive titles 2009-10.
At age 34, Bryant is still one of the three best players in the NBA and averaging 27 points a game on a struggling Lakers team. You may not like the package it comes in, but Bryant brings it each year…regardless of the talent level around him.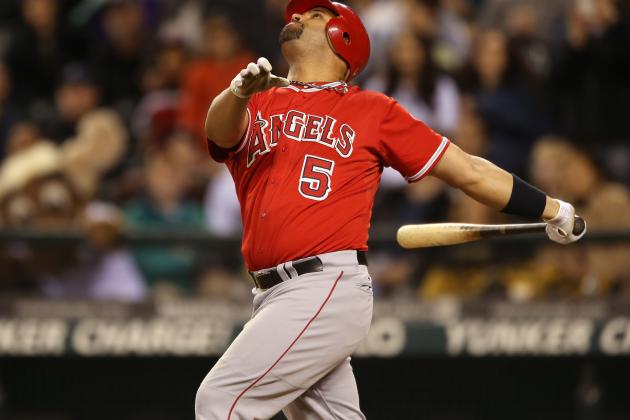 Otto Greule Jr/Getty Images

At 33, Los Angeles Angels of Anaheim first baseman Albert Pujols is not the same player he was when won his first World Series in 2006, but that's only because he's set a standard few could meet year after year. A 'declining' Albert Pujols remains one of the premier, all-around players in baseball.
When the St. Louis Cardinals let the face of the franchise walk after the 2011 season, the Angels gained a nine-time All-Star who undoubtedly boasts one of the most intimidating trophy cases in sports—his accolades include six Silver Sluggers and two Golden Gloves. One of the most feared sluggers in the league, Pujols has a career batting average of .325 and hits no less than 30 home runs in each of his seasons.
While it's legitimate to question whether Pujols' productivity and health over the next 10 years is going to justify the $240 million dollar contract the Angels gave him, there's no good reason to doubt if he can continue to be great player—even in shadow of his own Hall of Fame-caliber career.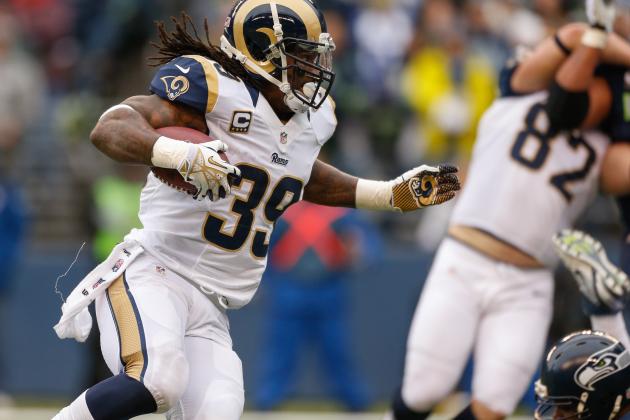 Otto Greule Jr/Getty Images

St. Louis Rams running back Steven Jackson is a great example of how a bad team can draw a virtual curtain over an exceptional career. Despite playing on a team that hasn't had a winning season since he was drafted, Jackson has rushed for over 1,000 yards in all but his 2004 rookie season—to little fanfare outside the fantasy football sphere.
What makes this feat most impressive is that Jackson accomplished it amid coaching changes, marginal to awful quarterback play, and opposing teams focusing their entire defensive strategy on stopping him. Jackson has been the only element of the Rams franchise that has consistently produced on the field.
Now that it appears free agency is likely for Jackson before the start of the 2013 season, the 29 year-old, three-time Pro Bowler may get an opportunity to grind out tough yards on a better team.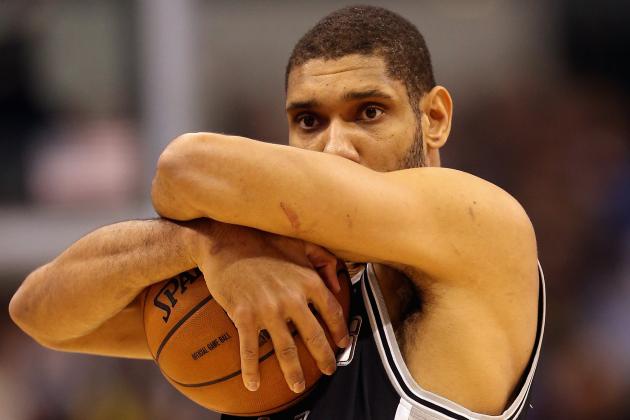 Ronald Martinez/Getty Images

Is there any future NBA Hall of Famer that has had more quiet of a career than San Antonio Spurs power forward Tim Duncan? Not quiet in the sense that he hasn't made an impact as a player or translated individual success into championships, but in how little his success has resonated in popular culture—it's all very Tim Duncan.
When Duncan was drafted out of Wake Forest by the Spurs in 1997, he joined star big man David Robinson to become the 'Twin Towers.' The tandem led the team to NBA championships in 1999 and 2003, with Duncan announcing his arrival as the best young player in the game when he was named the Finals MVP in both.
After Robinson's retirement, Duncan led the Spurs to two more championships in 2005 and 2007 and his ability to execute at all phases of the game was arguably unparalleled until the emergence of Lebron James.
The 14-time All Star and two-time NBA MVP has career average double-double (20.2 ppg and 11.2 rebounds), and the reason the Spurs have reached the playoffs every year since he entered the league.