Celtics Making Rajon Rondo Available?
Use your ← → (arrow) keys to browse more stories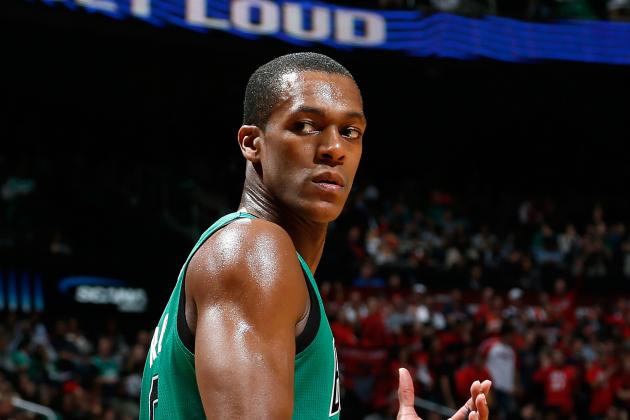 Kevin C. Cox/Getty Images

After undergoing ACL surgery earlier this month, Rajon Rondo won't return to the court until the 2013/14 season. However, ESPN.com's Chris Broussard tweeted this morning that rival general managers insist Rondo is available via trade. Within the same tweet, Broussard mentions Josh Smith as a potential Celtics' target, though it's not clear if the ESPN.com scribe is suggesting the C's would consider moving Rondo for Smith.