Rumblings: Can B's Lure Alfredsson Away?
Use your ← → (arrow) keys to browse more stories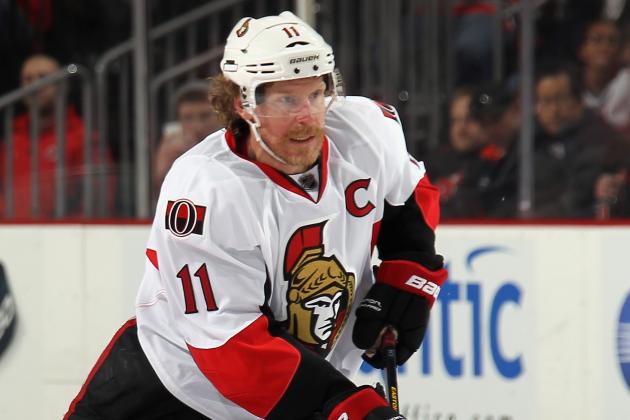 Bruce Bennett/Getty Images

This year was supposed to play out so differently for Daniel Alfredsson, the classy captain of the Ottawa Senators. A surprise playoff berth last season was supposed to be followed up by a deeper postseason run this season. While that might still happen, the odds are longer in the wake of long-term injuries to Norris Trophy winner Erik Karlsson and star center Jason Spezza, and let's not forget top-four blueliner Jared Cowen, whose NHL season was over before it started thanks to hip surgery.