10 Slam-Dunk Predictions for Latest Rumors Ahead of 2013 NBA Trade Deadline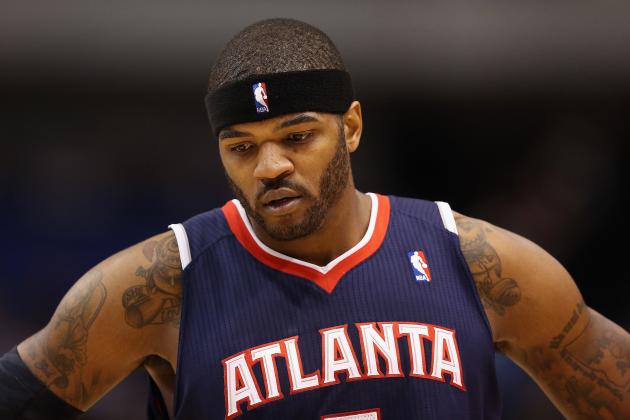 Ronald Martinez/Getty Images

The NBA trade deadline will come to pass on Thursday at 3 p.m. ET. With multiple teams looking to shake free some cap space, make a push for the playoffs, put the finishing touches on a potential championship team or just free a player that needs to be let go, the flood of trades is likely to start any minute now.
Some of the biggest names on the market include Josh Smith, Paul Millsap, Al Jefferson, Andrea Bargnani and even the likes of Dwight Howard, Kevin Garnett and Rajon Rondo (yep).
Chris Broussard has put together his list of guys he's found to be on the trade block, and there are a ton of interesting names to be evaluated.
While Broussard gets a lot of guff for the reports he puts out, mostly because the majority of them fizzle out quicker than they get going, you have to realize that these are names of players being talked about, not names of players specifically getting traded in the next few days.
With that in mind, let's take a look at some trades and predictions that are sure to come to fruition over the course of the next few days.
Begin Slideshow

»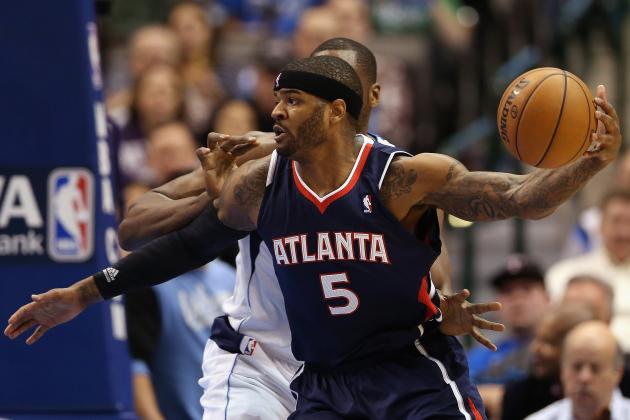 Ronald Martinez/Getty Images

Josh Smith is getting traded. If there's one thing I would bet any kind of money on, it would be Danny Ferry getting Smith out of Atlanta and fixing what ails his team.
The only question is whether the big trades stop there. Is Josh Smith the only big name getting moved, or is there another big-name player on the way to another locale?
Well, common sense says that if Smith is traded then at least one other big name is coming back to Atlanta in exchange, whether it be Monta Ellis, Amar'e Stoudemire or some strange package coming from elsewhere.
However, it seems as if there's a vibe going around that there's going to be at least one more pseudo-blockbuster going down before Thursday's deadline passes.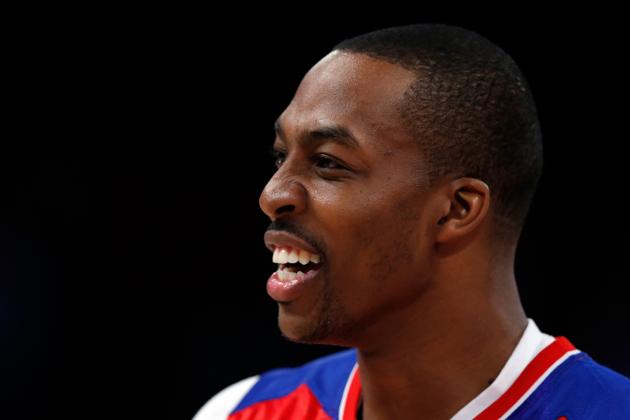 Scott Halleran/Getty Images

There's a crazy idea going around, mostly being propagated by Chris Sheridan, that the Brooklyn Nets are going to make a successful move for Dwight Howard.
Sheridan's thought is that a combination of Kris Humphries, MarShon Brooks, some European dudes and future salary cap flexibility is enough to make the Lakers bail out on the Dwight Howard experiment less than a year into it.
The only problem I see there is that the Lakers aren't the team that bails out and looks to the future. They're the team that poaches superstars and makes deals with nary a thought about the salary they have on the books. Somehow things just seem to work out for them.
They're not going to let a little threat that Howard may leave after this season get them to show weakness to the rest of the league. It just doesn't seem like the start that Jim Buss would want after the passing of his father.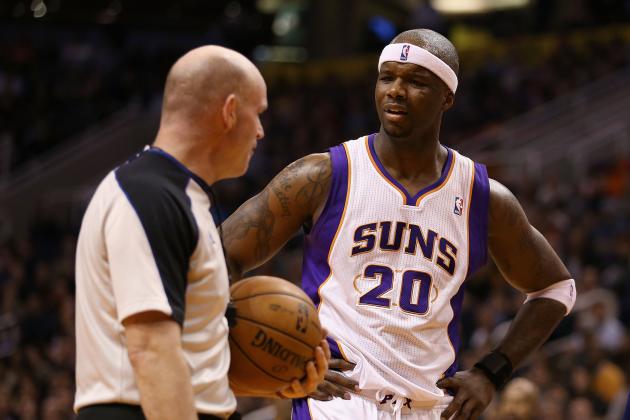 Christian Petersen/Getty Images

The Phoenix Suns are everywhere in the trade rumors over the past few days, either looking for a deal that would land them Josh Smith from the Atlanta Hawks or Iman Shumpert from the New York Knicks, for whatever reason.
U never say never but source close to situation says Josh Smith to Phx 4 Gortat-headlined package is unlikely

— Chris Broussard (@Chris_Broussard) February 19, 2013
While the deal for Shumpert makes a lot more sense in terms of future salary cap flexibility and actually building their team, most of the moves they've talked about seem to be little more than moves to make moves.
Sources: Knicks showing strong interest in Phx's Jermaine O'Neal...Phx also talking w/Toronto about moving Sebastian Telfair

— Chris Broussard (@Chris_Broussard) February 20, 2013
Obviously the Suns aren't going anywhere this year or next, so they need to be looking a few years down the road if anything.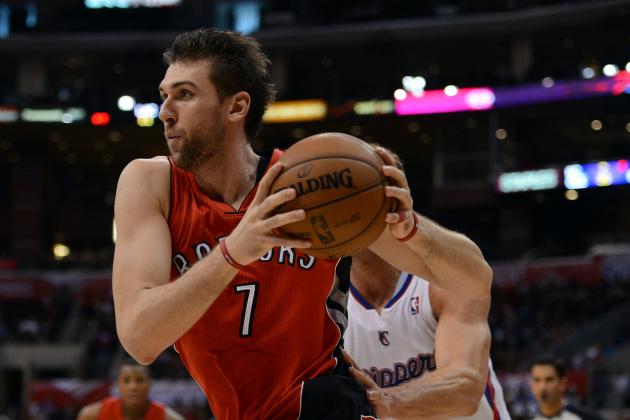 Harry How/Getty Images

If it weren't for a few injuries here and there, the market for big men would have been the best we've seen in years.
Right now, this is the best we've got.
(con't) Spurs' DeJuan Blair, Toronto's Bargnani, Utah's Jefferson & Millsap...

— Chris Broussard (@Chris_Broussard) February 20, 2013
Kris Humphries is also a possibility to move, as are Timofey Mozgov, Jermaine O'Neal, Derrick Williams and Luc Richard Mbah a Moute along with a few other guys who could move should a big trade go down.
A completely healthy Andrea Bargnani would be a bit more intriguing, as would a healthy Anderson Varejao, but it's obvious that if a good team is in need of a big dude, they've got options.
That's why it seems inevitable that a guy who is either going to grab rebounds, work the post or stretch the floor will be on the move before Thursday.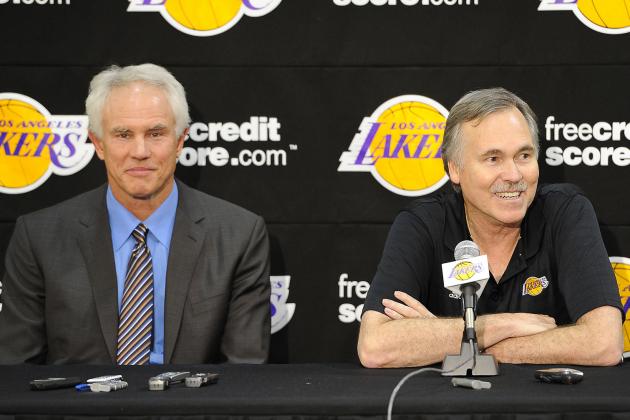 Jayne Kamin-Oncea-USA TODAY Sports

The Los Angeles Lakers have seen injuries to Pau Gasol and Jordan Hill give them a distinct disadvantage in the frontcourt, so it makes sense to assume that they are looking for someone to help out down the stretch.
However, it seems the their general manager Mitch Kupchak has reality on his mind.
Kupchak: "There's not a way to upgrade the talent on this team. I don't anticipate anything dramatic talking place in the next 2 days."

— Mike Bresnahan (@Mike_Bresnahan) February 20, 2013
The Lakers do have a lot of room to add players thanks to the disabled player exception they received after Jordan Hill was ruled out for the season, so they can add a player via free agency or if another team is just looking to save some money.
It seems to me that Kupchak is hinting that none of the guys on the Lakers' roster will be in a different uniform next week, but something less dramatic could happen.
Anthony Gruppuso-USA TODAY Sportsss

The New York Knicks have an old team, and even though they revolve around Carmelo Anthony, J.R. Smith, Amar'e Stoudemire and Tyson Chandler, they've got a limited amount of time to make a push for players with their salary cap as it stands.
That's the reason Iman Shumpert has appeared in trade rumors, even though he is the team's best young player.
Strangest rumor I've heard: Amar'e Stoudemire and Iman Shumpert for Josh Smith and a filler such as Zaza Pachulia. tinyurl.com/bxro94g

— Alex Kennedy (@AlexKennedyNBA) February 20, 2013
Shumpert getting traded is definitely something that could freak out Knicks fans, but there would be an even larger freak-out factor if the Knicks were to acquire Josh Smith.
The Knicks are looking to make a move, and given the attention they get from the media and their fans, some extreme reactions seem inevitable.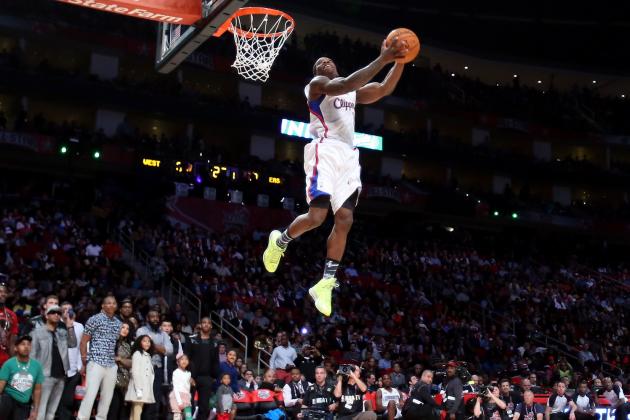 Ronald Martinez/Getty Images

There's been a ton of talk about Eric Bledsoe over the course of the past few weeks, mainly in a deal that would bring a big man back for the Los Angeles Clippers in a move that could involve DeAndre Jordan as well.
Sources say Clippers willing to trade Eric Bledsoe in the right deal. Bobcats looking to move Ben Gordon.

— Sean Highkin (@shighkinNBA) February 20, 2013
As of right now, Bledsoe is blocked by Chris Paul and is at the height of his value after showing off what he's worth in Paul's absence.
The most interesting of the deals that have been proposed has to be one that brings Paul Millsap to the Clippers in an exchange for Bledsoe.
If they can't figure out a way to get Kevin Garnett on board in a deal that would send Bledsoe and Jordan to the Celtics, then definitely look for a backup plan, as there are a ton of big men on the market this trading season.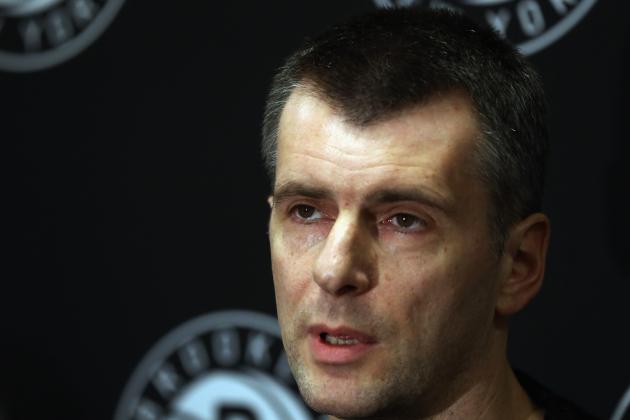 Bruce Bennett/Getty Images

As far as tradable assets go, Brooklyn is stuck with Kris Humphries, MarShon Brooks and cap flotsam, which would probably be able to bring back a very good bench player or a borderline starter, considering Humphries' sizable salary.
Other players who are on trade market, sources say: Brooklyn's Humphries, Philly's E Turner, Charlotte's Ben Gordon & Gerald Henderson.....

— Chris Broussard (@Chris_Broussard) February 20, 2013
The most realistic target for the Nets at this point would be a reliable three-point shooter and confident veteran in Ben Gordon.
Gordon would fill one of their main holes, their extreme lack of three-point shooting.
Josh Smith is another option, but that would require them to plunge a ton of money into yet another player after the season is up.
Look for the Nets to wind up with a solid backup plan, rather than the likes of Smith or Dwight Howard.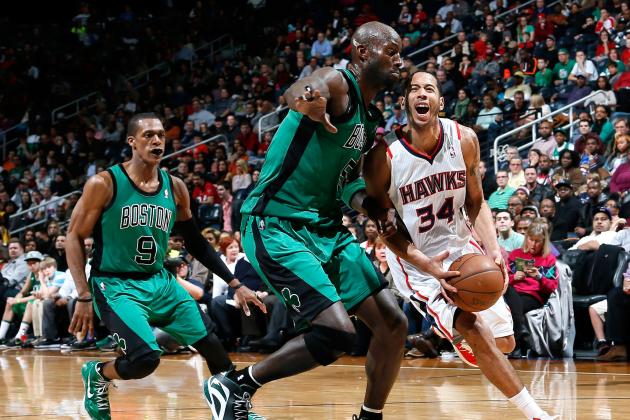 Kevin C. Cox/Getty Images

Reading Danny Ainge's next move is as hard as reading The Brothers Karamazov before it was translated from Russian.
Who would have guessed that he would have shipped Kendrick Perkins to the Oklahoma City Thunder for Jeff Green a few years back?
Sources say Boston willing to trade injured PG Rajon Rondo in right deal. Wizards looking to move Jordan Crawford.

— Chris Broussard (@Chris_Broussard) February 20, 2013
Sure, it might sound crazy to think that the Celtics would flip Rajon Rondo after tearing his ACL.
Of course, moving Rondo would mean one of two things. Either the Celtics are going to try to make a run this season, or they're playing for the future and are looking to move Paul Pierce and Kevin Garnett along the way.
Either way, look for Boston to do something. It's just up in the air at this point.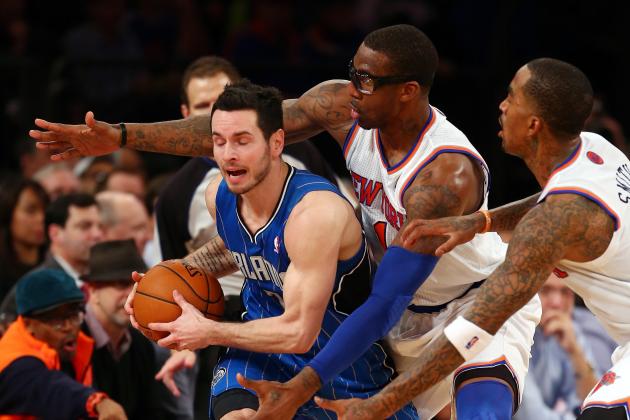 Elsa/Getty Images

There are a ton of playoff teams that would love to have the sharp-shooting, skilled ball-handler that is J.J. Redick, and odds are he ends up getting shipped to one of many teams with assets to flip to the Magic.
And of course, Orlando's Redick, along with Minny's Derrick Williams are available

— Chris Broussard (@Chris_Broussard) February 20, 2013
Redick has been on the trade block for weeks now, and the Magic are obviously feeling out his value and looking to get the best deal possible for the Duke guard.
The Magic and Knicks have discussed a J.J. Redick for Iman Shumpert trade. Other players (and maybe a third team) would have to be involved.

— Alex Kennedy (@AlexKennedyNBA) February 19, 2013
While the idea that Redick is worth the Knicks' best young player seems a bit ridiculous, there's no doubt that contenders are targeting him.
With some of the best teams in the NBA struggling from downtown, look for the bidding war to get out of hand soon.