3 Weaknesses Philadelphia Flyers Must Address During 2013 Season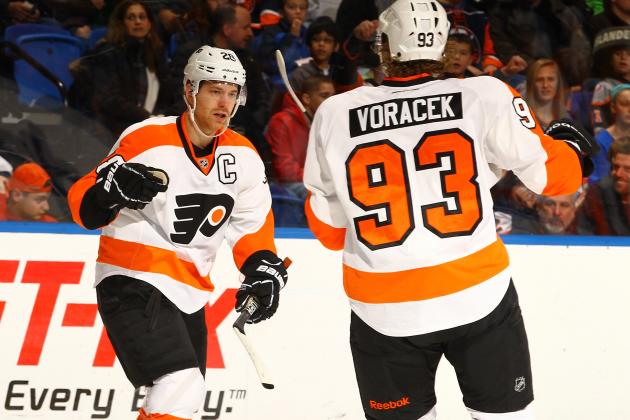 Al Bello/Getty Images

The Philadelphia Flyers have not started this season as well as expected. Though their record now sits at a manageable 7-9-1, there are a few major weaknesses they need to address to have a good rest of the season.
With Atlantic Division foes New Jersey, Pittsburgh and the Rangers playing extremely well, the Flyers will have to elevate their game if they want to be competitive.
This lockout-shortened season really hampered teams' development, and with the Flyers being so young, it seems to have really taken a toll on them.
With limited training camp and no preseason, the younger guys haven't gotten a chance to grow and mesh together. With that being said, there are other problems that are more pressing and need to be fixed quickly if the Flyers want to make a playoff push.
Begin Slideshow

»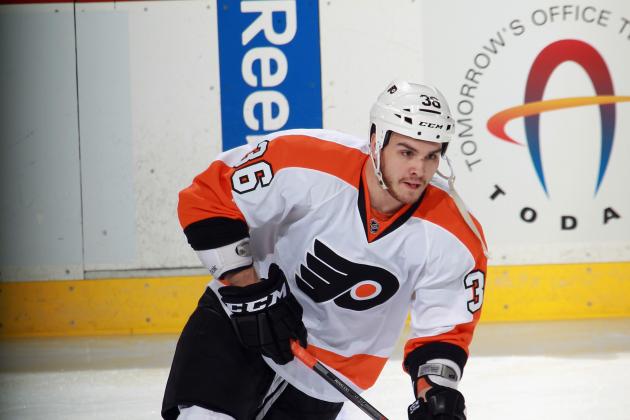 Bruce Bennett/Getty Images

The Flyers have really hurt themselves throughout the season by taking too many penalties. They have been shorthanded 71 times this season, tied for fourth most in the league.
Their penalty kill percentage is 83.1 percent, which is good in of itself, but the fact that they've taken so many penalties just hurts them regardless of whether or not they allow a goal while shorthanded.
Killing penalties beats up your goaltender, tires out your skaters and can give the opposition a lot of momentum.
The Flyers have been shorthanded for a total of 6:42 longer than they've been on a power play, and that number needs to be reversed by the end of the season.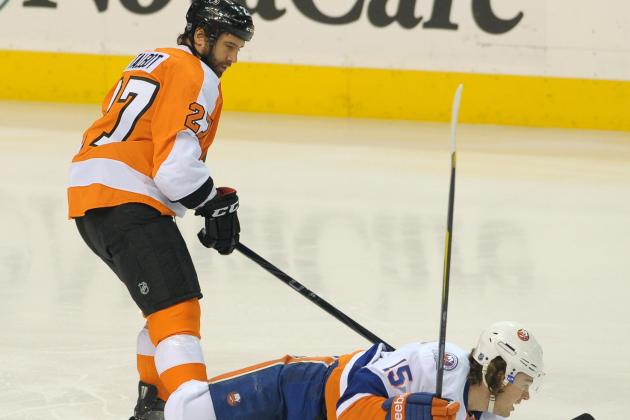 Eric Hartline-USA TODAY Sports

The Flyers haven't gotten contributions from players that they really count on to put them over the top. Last year, guys like Matt Read really surprised people and put up some lofty numbers.
At the same time, Scott Hartnell, Max Talbot and Wayne Simmonds all posted career highs en route to carrying the Flyers when some other important players were slumping.
This year, nobody has really stepped up to pick up the slack. Jake Voracek has been very good, but he can't really put a team on his back because he's more of a passer than a scorer.
Wayne Simmonds has been hurt some, but he also hasn't contributed as much as expected when he's been on the ice. Sean Couturier has just six points, and hasn't shown the elite level of play that he did during last year's playoffs.
The two most disappointing players, however, are two veterans. Braydon Coburn has only one goal and three assists, while Max Talbot has yet to score a goal and has just three assists in 17 games.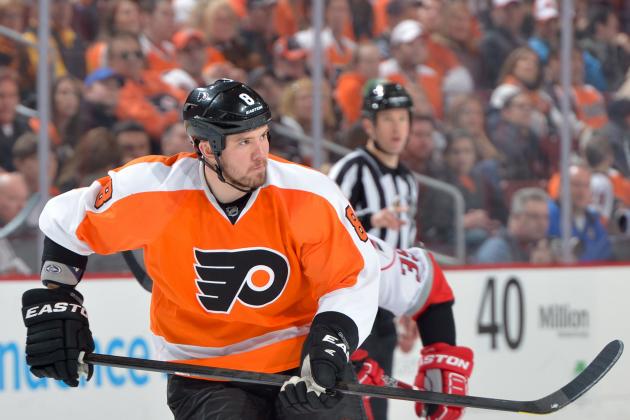 Drew Hallowell/Getty Images

The Flyers have really taken a step back this year on the defensive end. While it will probably turn out to be the right move letting Matt Carle go because he was greatly overpaid, it looks like the Flyers could use him right now.
Luke Schenn is an able replacement, but he's the complete opposite of Carle in that he can check and cover well in his own end, but is extremely slow and flimsy with the puck.
Kimmo Timonen's age is clearly getting to him, and although he's still putting up a few points he clearly isn't the player he was. His legs are just weary, and I think that'll only worsen as the season wears on him.
Braydon Coburn and Nicklas Grossmann have each been unspectacular to say the least. Neither has really stepped up and been that first-line pairing guy that Philadelphia needs. Andrej Meszaros may have been that player, but at this point it's hard to rely on him because he is so injury-prone.
That leaves a rotation of Bruno Gervais, Andreas Lilja, Kurtis Foster and Erik Gustafsson to step in and fill out the back end. Not awful players, but certainly not what the Flyers need. Considering they aren't top heavy in the lineup, they certainly need to upgrade the last line so that there's at least not such a drop off.