20 Fighters Who Have Never Been Knocked Out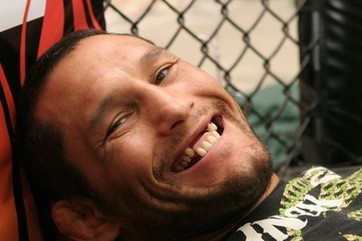 defenditorsurrenderit.com
Being able to withstand a barrage of strikes from some of the most dangerous practitioners on the planet is an art in itself.
It helps separate the pretenders who get put to sleep on a yearly basis from the guys who are nearly impossible to put away.
Now, while being naturally wired to absorb damage to the head like a sponge soaking up water isn't necessarily a developed skill set, it's highly beneficial.
So in anticipation of UFC 157, in which Dan Henderson's infamously indestructible chin will once again grace the Octagon, here are 20 fighters who have never been knocked out.
* There may be a few names left off this list, but without getting carried away, these are the most relevant fighters out there.
Begin Slideshow

»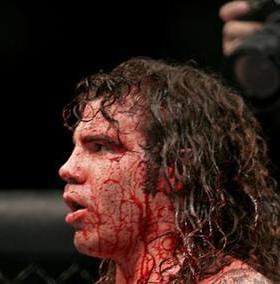 musclepharm.com
Clay Guida may bleed more than any other fighter in the UFC, but that's because he attacks opponents with everything he has.
Guida has made a name for himself by challenging some of the best fighters in the lightweight division (now he's doing it at featherweight). He has mastered the art by winging punches, charging inside, keeping a tight chin and making every bout a dirty street brawl.
Consequently, he's been cut time and time again. But to his credit, he's never been knocked out.
Kudos, Clay.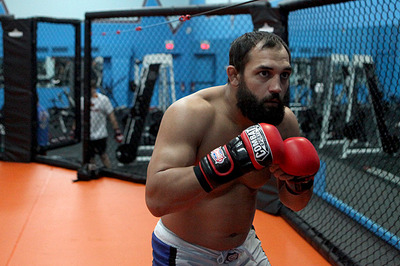 sherdog.com
There's a reason Johny Hendricks has never tasted the wrong end of a knockout. It's because he punches holes through opponents before they get a chance to do the same to him.
The heavy-handed welterweight contender has practically redefined the meaning of power. From knocking out a grizzled Jon Fitch to sending Martin Kampmann skidding across the canvas, Hendricks gets to you before you get to him.
His future bout with Carlos Condit will either solidify his spot on this list or bump him off.
filesnews.com
It's a true rarity to see a heavyweight like Shane Carwin be able to withstand so much punishment inside the cage.
The guy practically shrugged off numerous shots from Brock Lesnar at UFC 116 and took every punch Junior dos Santos had to offer at UFC 131 without going down.
Carwin may be on his last legs at this point in his career, but as long as he's competing inside the cage, don't expect him to be finished.
espn.go.com
From getting battered by Georges St-Pierre at UFC 154 to barely hanging on against Jake Ellenberger back in 2009, Carlos Condit has shown the resilience of a true warrior.
Condit's ability to stand in front of some of the best strikers in the world and go toe to toe truly incorporates his high level of skill, heart, determination and inability to get knocked out.
As good as he is, and as smart as he fights, it's possible he ends his career without losing at the hands of another man's fists.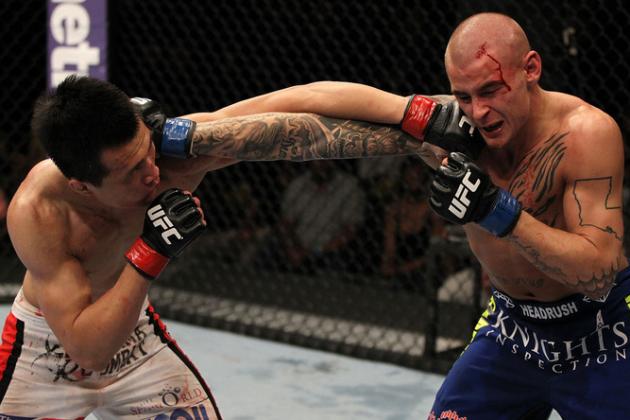 mmasucka.com
Dustin "The Diamond" Poirier has turned into one of the most prolific gamers in the sport today.
The 24-year-old has showcased some serious brawling skills against top contenders in the featherweight division like Chan-Sung Jung and Cub Swanson.
He's battled these relevant strikers by maintaining a strong sense of will, crisp boxing, great takedown defense and a sort of stubbornness that keeps him around in fights.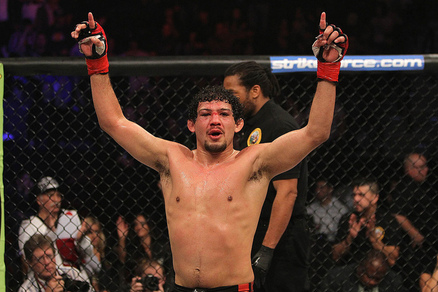 mmasucka.com
Just like fellow training partners Nick and Nate Diaz, Glibert Melendez continues to dismantle opponents by utilizing great stand-up fueled by crisp and precise boxing.
The reigning Strikeforce lightweight champion has only lost twice in his lengthy career, both by unanimous decision.
As long as he can maintain stability on his feet and keep his focus, Melendez has a real good chance at dethroning Benson Henderson and prolonging his streak of being unfinished.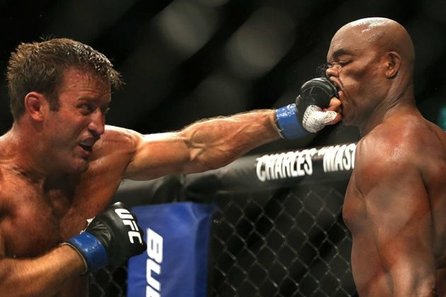 the-coli.com
Some people think Anderson Silva's chin is made out of rubber, others believe steel. Either way, it's indestructible.
Through 37 total fights, spanning 15 years, the greatest fighter of all time has never been finished by punches.
At times, Silva seems to invite some of the best fighters in the world to hit him while holding his arms at his side, which often turns into a laughable attempt to knock out a guy who has no off switch.
In any case, the day Silva is put to sleep or finished by strikes is the day Dana White doesn't curse during a press conference.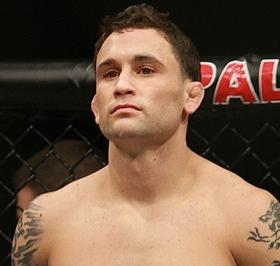 prommanow.com
It's truly impressive to think that Frankie Edgar has never been knocked out or finished by punches.
It may be slightly due to the caliber of fighters he's faced throughout his UFC career, but more importantly, it is because he was consistently the smallest fighter in the lightweight division.
Now with a move to featherweight, the chances of Edgar getting put to sleep are fading by the day. But that's a good thing, because who doesn't love to watch "The Answer" brawl for five rounds?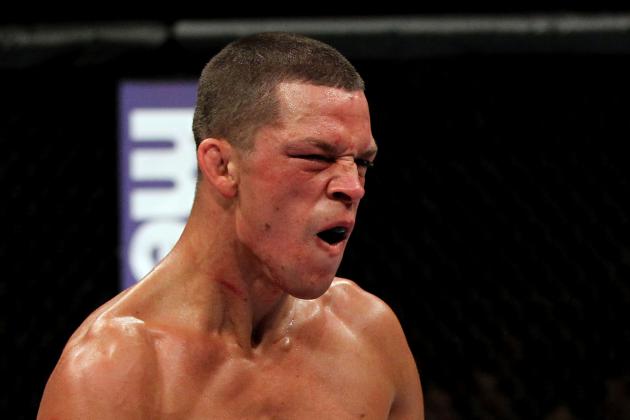 sports.yahoo.com
Unlike brother Nick, Nate Diaz's progress inside the cage has never been stunted by strikes.
That's borderline unfathomable considering he's usually the weaker power puncher in a fight, but one who possesses a more active stand-up game.
With the way he fights, it's highly unlikely that Diaz finishes his career on this list, but he's done enough over the past few years to open all eyes.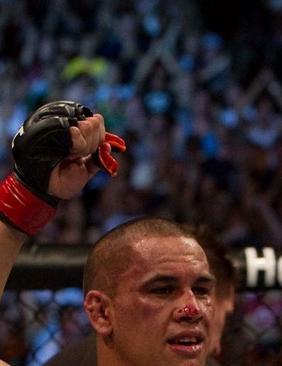 mmabay.co.uk
On the back of four straight UFC victories, including two knockouts, it's time that James Te Huna gets the respect he deserves.
The guy has only lost twice since 2006, and those defeats came at the hands of the very formidable Hector Lombard and light heavyweight top contender Alexander Gustafsson.
At this point, Te Huna needs to fight a top-10 fighter in his division to not only prove his ability to walk through punches, but more importantly, to showcase his natural raw power.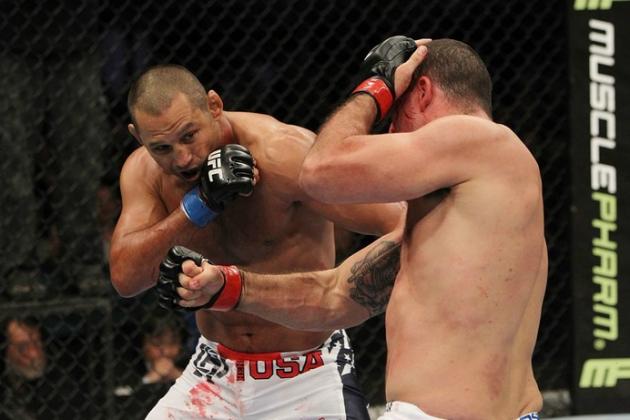 blogs.theprovince.com
There may be no other fighter in the world with the physical pain threshold that Dan Henderson possesses.
The MMA legend, who seems to gain relevance as he gets older, which is something unheard of in the sport, has never wilted under the pressure of punches.
This includes fights against Anderson Silva, Fedor Emelianenko, Mauricio Shogun Rua, Rampage Jackson, Vitor Belfort, Wanderlei Silva and many more.
Henderson continues to build on his historic streak every time he steps inside cage. And with one of the most vicious knockout punches of all time, it's extremely difficult to stop the gritty vet.
mmablogger.com
When you look like Hector Lombard, getting knocked out isn't an option.
It'd be a crime against nature.
The bottom line is that Lombard is one of the biggest middleweights the sport has ever seen. For him to get put to sleep would be one of the most astonishing things ever witnessed inside of a cage.
Instead, the Cuban-Australian does most of the punching and finds consistent success doing it.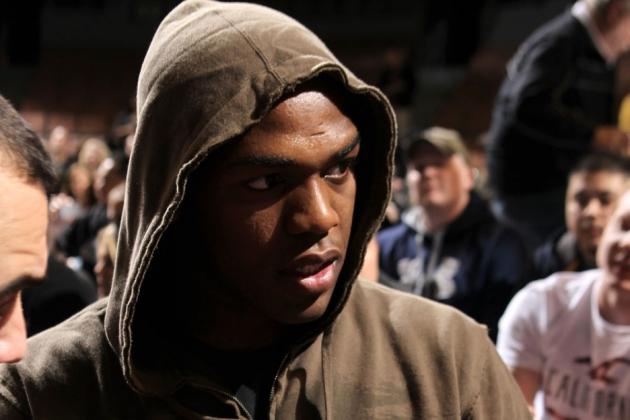 listal.com
The fact of the matter is that Jon Jones has never even been wobbled, let alone been knocked out.
It's a testament to his maturation in the sport and his evolving techniques within the most top-heavy division in MMA.
Jones' skill set and natural build as one of the biggest light heavyweights ever has really given him the tools to keep fighters at bay, pick them apart and avoid serious damage.
A potential title fight with Alexander Gustafsson may be the only time we'll see Jones' physical advantages take a back seat.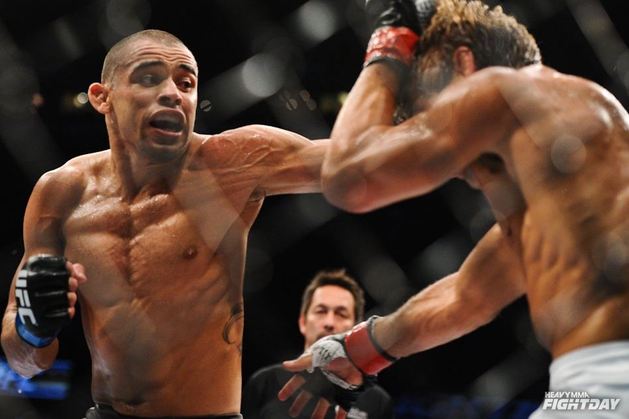 themmacorner.com
Not only has Renan Barao never been knocked out or finished, but he hasn't lost since his very first professional fight.
That streak spans 31 bouts, making him one of the most prolific fighters in MMA history.
What makes the Brazilian even more impressive is the fact that he has ran through the very best contenders in the UFC bantamweight division. He's done this by utilizing a distinct reach advantage, shifty striking and great leg kicks.
Michael McDonald was probably the only guy with a chance to finish Barao, and we all know what happened there.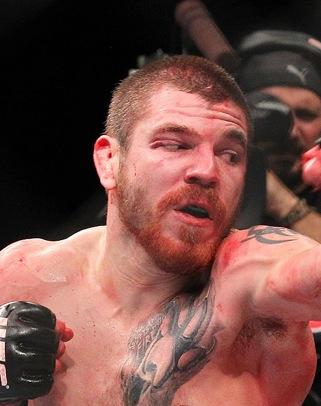 kocosports.com
Jim Miller is quite the fighter.
He loves to brawl, possesses world-class transitioning and rarely looks in trouble from an opponent's barrage of strikes.
Miller has faced the who's who of lightweights over the past eight years and has only lost to Frankie Edgar, Benson Henderson, Gray Maynard and Nate Diaz.
Not too shabby for a guy who aims to mix it up on the ground and on his feet.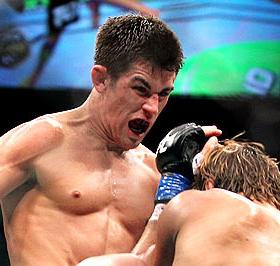 espn.go.com
There's really one reason why Dominick Cruz has never been knocked out: his reach.
Cruz has been fortunate enough to be able to utilize a distinct reach advantage in practically every one of his professional bouts.
That type of physical dominance allows Cruz to keep fighters at bay and give them little to no chance of getting close to his chin to land power shots.
It's quite the weapon.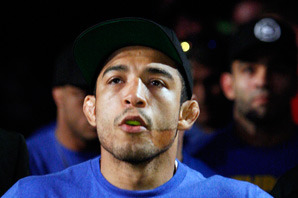 mma-boxing.si.com
It's really, really difficult to catch Jose Aldo, let alone knock him out.
With some of the best legs kicks in the history of the sport, as well maintaining a quick and powerful base used to deflect takedowns, Aldo's stand-up is unbeatable and unpredictable.
Mark Hominick is the only fighter in recent history to really catch Aldo and hurt him, but that didn't last long. He remains one of the most prolific pound-for-pound fighters on the planet for a reason.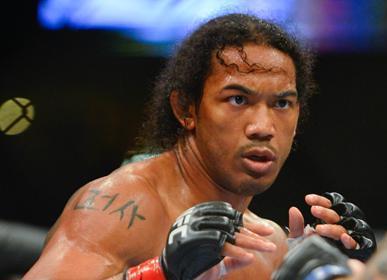 usatoday.com
With elite striking, great clinch work and an intimidating physical demeanor, Benson Henderson is one of the trickiest fighters to beat in MMA today.
He has worked so well against some of the best strikers in the UFC lightweight division that it's highly likely he'll remain champ for a very long time.
Sure, he was knocked down by Frankie Edgar on two separate occasions, but those mishaps stretched over 50 minutes.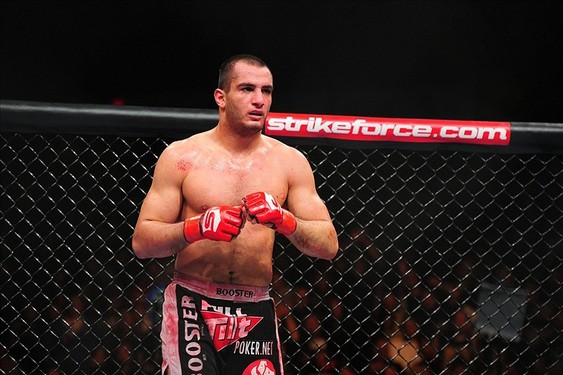 themmareport.com
Gegard Mousasi continues to fly under the radar. People still don't understand that he's a serious threat to dethrone UFC light heavyweight champion Jon Jones sometime in the near future.
But the one thing that most people don't know about Mousasi is that he's never been knocked out. Through 10 years of professional competition, 38 fights and prolific bouts opposite guys like Mark Hunt, Muhammed Lawal, Mike Kyle and Hector Lombard, the Iranian boxer has never been finished.
Not to mention he's only 27 years old.
It's a testament to his ability to inflict, withstand and avoid serious damage inside the cage. His upcoming bout with Alexander Gustafsson should be a coming out party of sorts.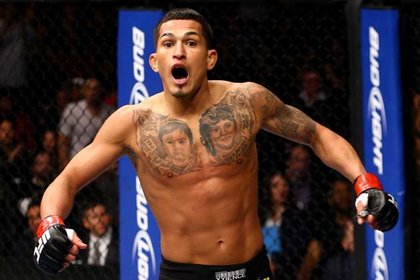 sports.yahoo.com
There may not be another fighter in the world more promising than Anthony "Showtime" Pettis.
The 26-year-old phenom has translated his WEC championship ways into instant UFC success. This includes quick finishes over top-level contenders like Donald Cerrone and Joe Lauzon.
Clay Guida showed that taking Pettis down and suffocating him with a Jon Fitch-like ground game is the only way to stop him. Unfortunately, his striking is too prolific and evolved to ever get inside.
For more UFC news and coverage, Follow @DHiergesell