The 2013 Major League Baseball spring training schedule has been released and while it might not seem important to watch the MLB's preseason, that doesn't change the fact that there are some must-see matchups.
Some of these matchups will feature players in new places who are going up against their old mates, as well as some major new additions to teams that plan on making a push for the postseason in 2013.
Let's take a look at some exciting games to look forward to this spring.
The full 2013 spring training schedule can be found on MLB.com.
Toronto Blue Jays vs. Detroit Tigers: Sunday, Feb. 23, at 1:05 p.m. ET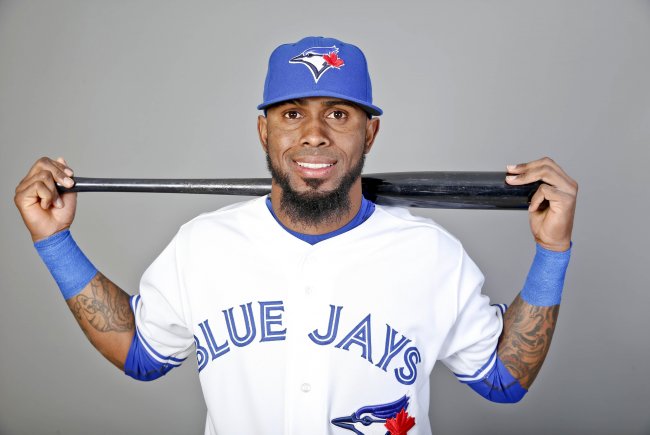 Derick E. Hingle-USA TODAY Sport
This will be the second game of the spring for the reigning American League champion Tigers, and it will also be the first chance we get to see the plethora of new names on the Blue Jays' roster.
Toronto was the beneficiary of the latest firesale from the Florida/Miami Marlins organiztion when they acquired Josh Johnson, Mark Buerhle, Jose Reyes and Emilio Bonifacio during the offseason.
The addition of these players has created quite the buzz around the Blue Jays for the 2013 season, and that's before I even mention Melky Cabrera, who was set to win the National League batting title last season before testing positive for performance-enhancing drugs.
Also potentially participating in this game will be Miguel Cabrera, last year's triple crown winner, and the return of Victor Martinez after he missed the entire 2012 season.
New York Yankees vs. Boston Red Sox: Sunday, Mar. 3, at 1:35 p.m. ET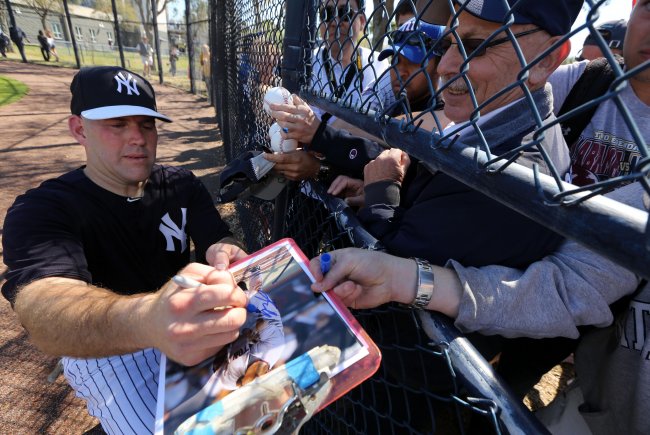 The Star-Ledger-USA TODAY Sports
The 2013 season will be yet another chapter in the most heated rivalry in sports between the Yankees and Red Sox.
This year has a little extra fire added to the mix as former Red Sox star Kevin Youkilis will join the Yankees after signing a one-year deal during the offseason.
Youk was traded out of Beantown to the Chicago White Sox last season.
Granted, spring training lineups are a little unpredictable, but this game could be the first chance we have to see a cleanly-shaven Youk going up against his former mates.
Sadly, we likely won't be seeing any head hunting or charging the mound, but it will still be weird to see Youkilis playing against the Red Sox—especially while wearing the pinstripes.
Texas Rangers vs. Los Angeles Angels: Thursday, Mar. 21, at 9:05 p.m. ET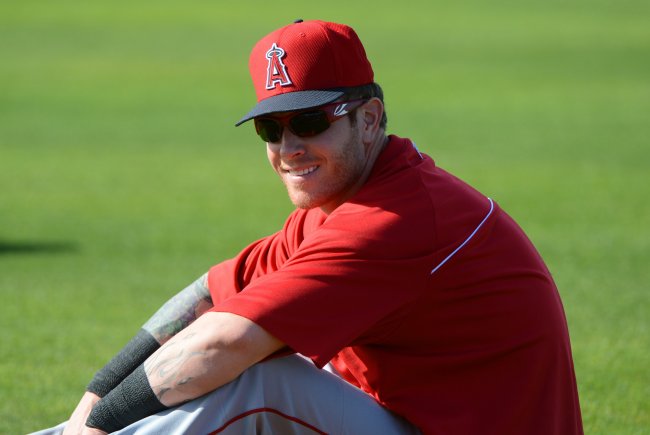 Kyle Terada-USA TODAY Sports
Considering this matchup is so late in the spring training schedule, there's a good chance many of the stars on each team will be in the lineup.
So that means we will likely have an opportunity to see the Angels' star-studded lineup that will include Mike Trout, Albert Pujols, Josh Hamilton and Mark Trumbo.
Perhaps a bigger storyline in this spring contest is the return of Hamilton to face his former team, the Rangers.
Hamilton left the Rangers this offseason for an incredibly lucrative deal with the Angels and that has left many Rangers fans upset with the slugger. To make matters worse, Hamilton had some disparaging comments against Rangers fans recently (per Richard Durrett of ESPNDallas.com).
Clearly, this is no longer just a heartfelt return to play his former team and is likely the first chapter in a long season of hearing boos whenever he goes to play in Texas.