Arsenal vs. Bayern Munich: 6 Things We Learned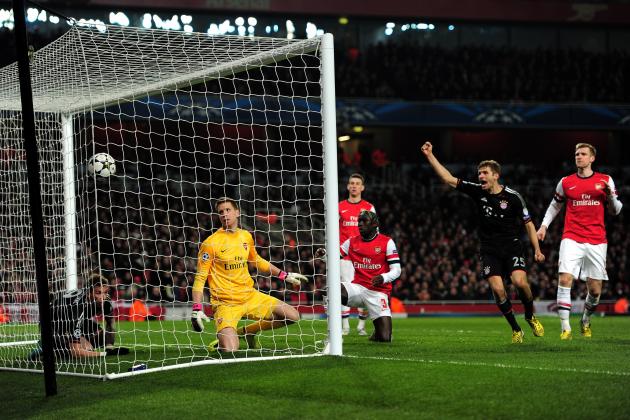 Shaun Botterill/Getty Images
Arsenal defenders look on as Bayern Munich extend their lead at the Emirates Stadium.
This game showed that there is a gulf in class between Arsenal and Bayern Munich.
The German side dispatched the Gunners with ruthless efficiency and left Arsenal licking their wounds ahead of a daunting second leg.
Bayern asserted their dominance, but in all honesty, we expected nothing less of a side who have dominated the Bundesliga.
Here are six things we did learn off the back of this enthralling game.
Begin Slideshow

»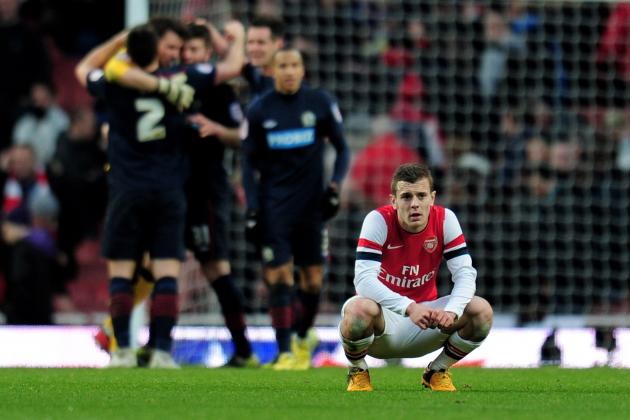 Shaun Botterill/Getty Images

Against Blackburn Rovers in the FA Cup, Arsene Wenger rested several key players in order to give his side a better chance against Bayern Munich.
He needn't have bothered.
Even with fresh legs, Arsenal still looked well off the pace. Arsenal beating Bayern always looked unlikely and winning the Champions League looked plain unfeasible.
The FA Cup was a far more realistic target, and Arsenal would have been better-placed to put their eggs in that particular basket.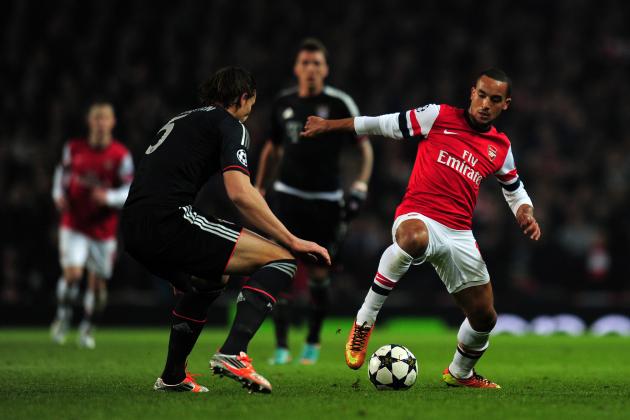 Shaun Botterill/Getty Images
Theo Walcott struggled to make an impact against Bayern Munich.
Theo Walcott was handed a start at centre-forward in a huge European tie. It is an opportunity he has craved, but unfortunately, he failed to make a significant impact.
He was not helped by the fact Arsenal continually lumped long balls in his direction. Against the giant Daniel Van Buyten, he stood no chance.
It is too much to expect him to take to playing centre-forward like a duck to water. Playing upfront is not easy; it will take Walcott time to adapt to the role. He has spent most of his career on the wing and needs to learn the tricks of the striker's trade.
This was too soon for Walcott to be thrown in at the deep end.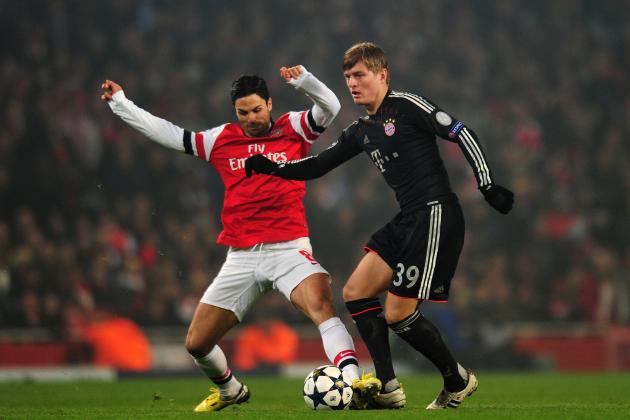 Shaun Botterill/Getty Images
Mikel Arteta struggled to keep pace with the Bayern Munich midfield.
Mikel Arteta's consistency and commitment make him one of the most popular performers at Arsenal.
However, his performances this season have not been up to scratch. All too often, he has been caught dallying on the ball and failed to keep pace with younger and quicker midfield opposition.
Against Bayern, he was overrun by the likes of Bastian Schweinsteiger and Toni Kroos.
It is worth remembering that this is first season playing as a true holding midfielder. Perhaps the most advanced role he played last season suited him better.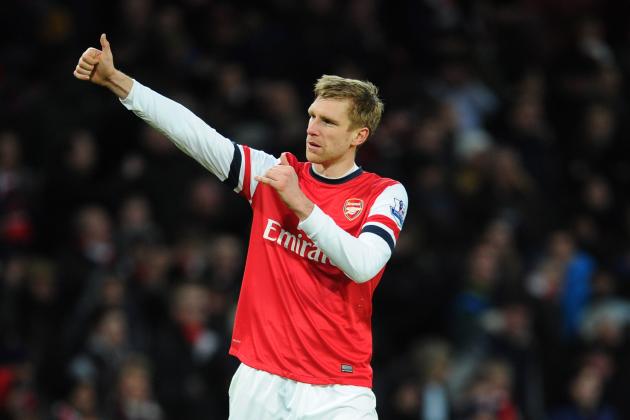 Michael Regan/Getty Images
Per Mertesacker will be disappointed with his display against his fellow Germans.
It is time for Arsene Wenger to go back to the drawing board with his defence.
Per Mertesacker, Laurent Koscielny and Thomas Vermaelen are all popular members of the dressing room, but none of them seem capable of marshalling a secure defence.
Bayern tore Arsenal apart on the counterattack and left Mertesacker looking particularly clumsy. The big German has had a decent season but is continually undone by high-profile mistakes.
When the summer transfer window opens, Arsene Wenger will have to be on the lookout for players who can strengthen an increasingly vulnerable back line.
How the Arsenal manager must yearn for someone with the reassuring calm of Bayern's Dante at the heart of his defence.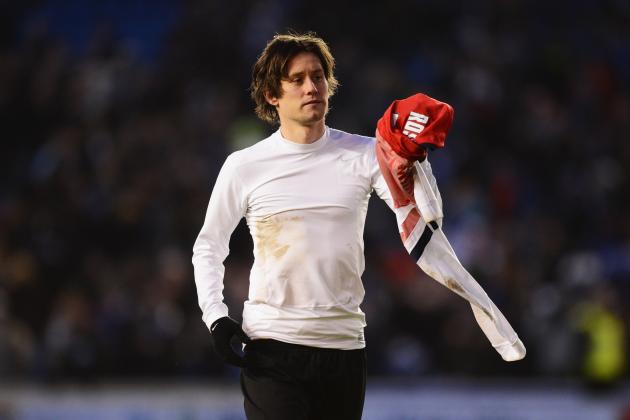 Mike Hewitt/Getty Images

Whenever Tomas Rosicky pulls on the Arsenal shirt he adds an injection of pace and creativity.
The main problem for Arsenal fans is that they don't see him all that often. A combination of injury and competition for places has meant Rosicky has been only glimpsed occasionally throughout the season.
His cameo against Bayern showed just how much drive and impetus he adds to the midfield. Now that he is fit and firing again, he deserves to be included on a more regular basis.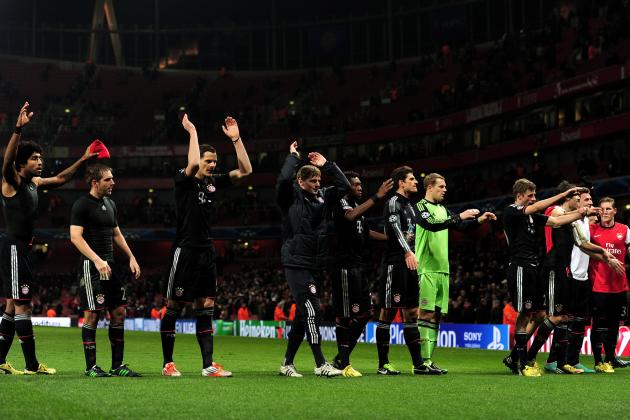 Shaun Botterill/Getty Images

For all Arsenal's failings, it was impossible not to conclude that Bayern Munich are now one of the favourites to lift the Champions League trophy.
They played with comprehensive authority throughout the game. Even when Arsenal scored and threatened to reverse the tie's momentum, Bayern didn't panic. They merely introduced an impressive looking array of substitutes and turned the screw on the Gunners once more.
Assuming Bayern see off Arsenal in the second leg, they will be the side everyone wants to avoid in the quarter-final draw.