North Carolina Keeps Tourney Hopes Alive with Smashing of Georgia Tech
Greg M. Cooper-USA TODAY Sports
North Carolina (18-8, 8-5 ACC) came through with a dominant 70-58 win over Georgia Tech (14-11, 4-9 ACC), but this wasn't a pretty game by any means. Both teams shot under 40 percent from the field.
James Michael McAdoo was the most efficient scorer on the floor, scoring 22 points on 9-of-19 shooting. He also pulled in 11 rebounds, four steals and two assists.
He seems to be finding his way at center.
Meanwhile, Georgia Tech wasn't finding its way on anything. It shot itself in the foot with a 4-of-11 performance from the free-throw line. To top it off, the team shot 39.7 percent from the floor.
That won't do much against the ACC's top scoring offense.
Give the Tar Heels' defense some credit, though. They continued to give Georgia Tech open looks on the perimeter—a common issue this season—but they made up for it by snatching 14 steals.
Georgia Tech was able to hold tight in the first half, but it was all North Carolina in the second. The Yellow Jackets even went on a scoreless seven-minute stretch.
It was not their day, and Carolina escaped tournament tragedy with just its third road win in conference play.
UNC 70, GT 58 (End of Game)
That's game, folks.

UNC 68, GT 49 (3:14 2nd Half)

Paige is 8-for-8 from the free-throw line tonight. He hasn't attempted that many since Dec. 29 against UNLV, and he has never made this many free throws.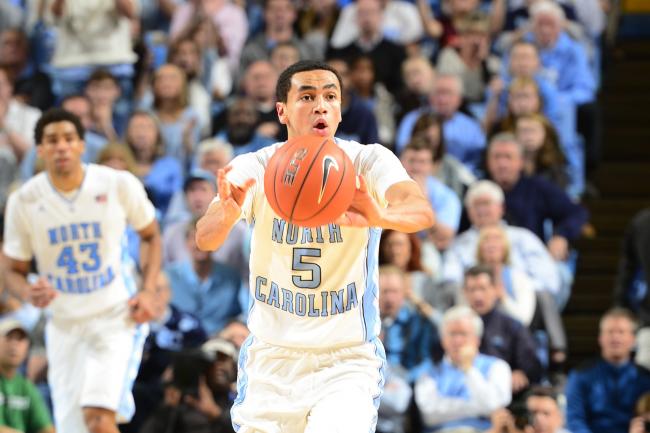 UNC 66, GT 47 (3:43 2nd Half)
North Carolina has 14 steals in this game. Paige and McAdoo lead the way with four apiece.
Georgia Tech has only forced Carolina into seven turnovers.

UNC 66, GT 44 (4:50 2nd Half)
Still nobody in double-figures for Georgia Tech.
UNC 59, GT 44 (7:26 2nd Half)
Robert Carter just scored Tech's first field goal in seven minutes. Strangely enough, the Yellow Jackets are still in the game.

UNC 59, GT 41 (8:47 2nd Half)
Neither team will win a beauty pageant for their play tonight, but if there is an award for "ugliest," it has to go to Tech. Fifteen turnovers and 1-of-8 shooting from the free-throw line says it all.

UNC 55, GT 41 (10:18 2nd Half)
The game is starting to get away from Tech. The Tar Heels are forcing the Jackets to play at UNC's pace, and that doesn't bode well for the home team.

UNC 52, GT 41 (11:28 2nd Half)
@dstrick01 doing his best @kbutter5 impression tonight. #Dimes

— Go Heels (@Chapel_Thrill) February 20, 2013
Indeed. Strickland has dropped seven dimes with no turnovers. He's looked more like a point guard the past couple games.
#gatech scoring spread over 8 players, no one in double figures. McAdoo, McDonald and Hairston have 42 of #UNC 53 points.

— GT Men's Basketball (@GTMBK) February 20, 2013
UNC 51, GT 41 (13:02 2nd Half)
Well, I guess not. McAdoo sank his next pair.

UNC 47, GT 41 (13:45 2nd Half)
I guess Georgia Tech handed its free-throw slump to McAdoo. He just went 0-for-2, and is getting the "airball" chant.
Paige & Strickland have combined for 2 points on 0-of-8 shooting. 6:1 A/T ratio, though.

— InsideCarolina (@InsideCarolina) February 20, 2013


A little give and take, I guess.
UNC 41, GT 36 (16:16 2nd Half)
Holsey only has three points today, but he led the team with 18 in the last meeting. Is he about to turn it on?

UNC 41, GT 36 (16:16 2nd Half)
He did! Tech just sank its first free throw of the game. It only took 10 attempts.

UNC 41, GT 36 (16:16 2nd Half)
Holsey gets to the line... can he hit one?

UNC 36, GT 33 (17:46 2nd Half)
Georgia Tech is the first on the board, over two minutes into the second half. Chris Bolden buried a three to kick off the scoring.

UNC 36, GT 30 (19:24 2nd Half)
Paige was able to poke one loose from Carter on Georgia Tech's first possession of the half. He has some quick, sneaky hands. He has two steals so far tonight.

UNC 36, GT 30 (Halftime)
Going forward, UNC will have to tone down on those threes. It attempted 12 of them in the first half; only connecting on three.
The Yellow Jackets just need to stay in the game, and they can do that if they continue to play the way they did in the first half. They can't fall into the trap of trying to match Carolina's tempo.
If they play their game—and makes some free throws—the Yellow Jackets have a shot to steal this one from the Tar Heels.
UNC 36, GT 30 (Halftime)
McAdoo leads all scorers with 15 points, and already has nine boards tonight. Hairston has eight points, but is just 1-of-5 from three.
Miller has snagged eight boards for Georgia Tech, despite his matchup against the game's leading rebounder, McAdoo. Robert Carter has made the biggest impact for the Yellow Jackets with his five assists and six points.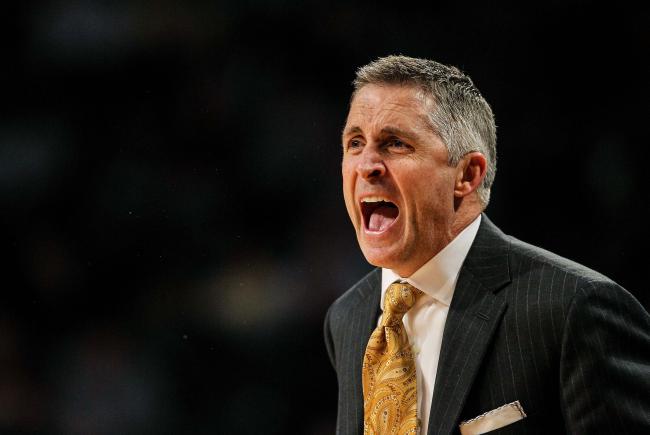 UNC 36, GT 30 (End of Half)
Georgia Tech ends the half coming up empty from the charity stripe. It was 0-for-6 in the first half. And as you can plainly see, the lead is six for Carolina.
Georgia Tech can't afford to miss free throws.
UNC 32, GT 28 (2:00 1st Half)
The Tar Heels are starting to work the inside a little more... and just as I'm typing that, Strickland misses a long jumper. There is no reason for him to shoot that 10 seconds into the shot clock.

McAdoo proving to be way too quick for Daniel Miller underneath.

— InsideCarolina (@InsideCarolina) February 20, 2013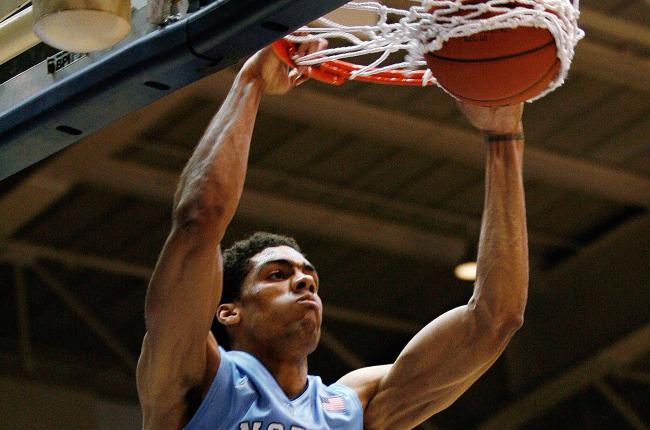 UNC 29, GT 23 (5:08 1st Half)
McAdoo is just burning the Yellow Jackets on the inside. He's up to 13 points on 6-of-10 shooting. Too many easy lay-ins.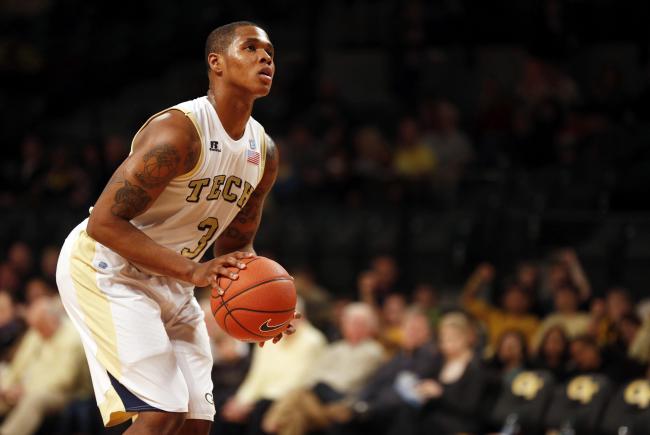 UNC 21, GT 19 (7:18 1st Half)
Marcus Georges-Hunt is playing a solid game with six points, but just missed a pair of freebies. Georgia Tech needs to hit those free throws.
UNC 21, GT 19 (7:35 1st Half)
Hairston just scored on a tip-in, following a Bullock miss in close. The Tar Heels have been efficient on the inside, but are only 3-of-10 from three.
This article is
What is the duplicate article?
Why is this article offensive?
Where is this article plagiarized from?
Why is this article poorly edited?

UNC Basketball: Like this team?