Photo: New Helmets on the Way at Houston?
Use your ← → (arrow) keys to browse more stories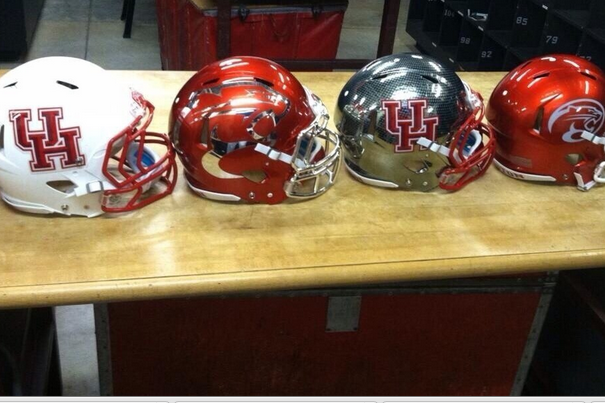 And now, the program will be breaking in a new set of helmets. Houston has already undergone a slight tweak from the Case Keenum days, and the Cougars' new look will be spread across four new helmets according to the photos published by UniWatch on Twitter. There are red and metallic silver looks to go with the traditional red lids boasting the interlocking UH logo, as well as two red helmets featuring Houston's new oval Cougar logo.