6 Things We Learned from Malaga's 1-0 Loss to Porto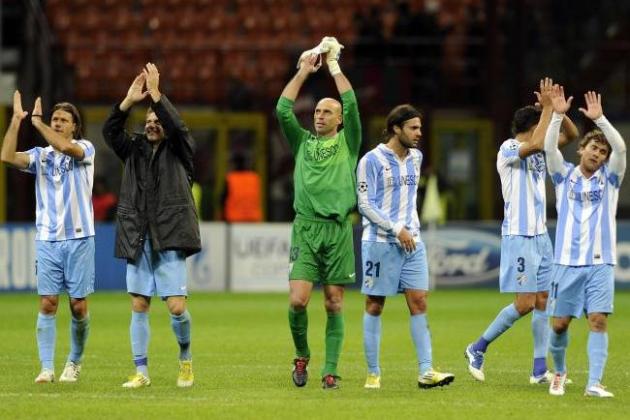 Spanish side Malaga traveled to Portugal on Tuesday night to take on Porto in Champions League action. After a long and tiring encounter, it was Porto who came out victorious with a 1-0 win at home.
Most of the eyes of the football world were glued to the match between Bayern Munich and Arsenal. But the encounter in Portugal gave fans a real treat of aggression and passionate football.
With the tie still very much open heading back to Spain, both clubs will be analyzing how to tackle the second leg. In this article, we will look at six things we learned from Malaga's loss to Porto and what the result means for the Champions League.
Begin Slideshow

»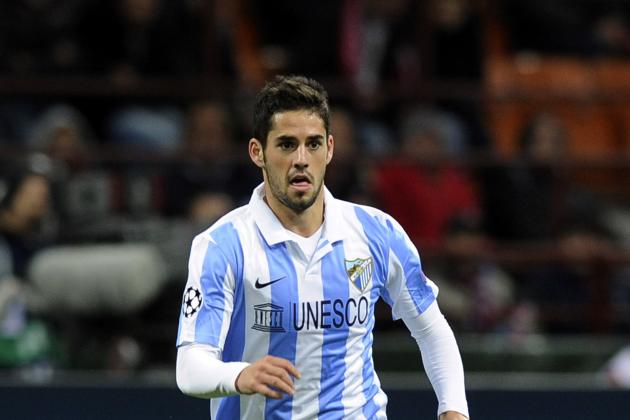 Claudio Villa/Getty Images

To put it simply, the Malaga attack is severely lacking. While golden boy Isco is a growing force in the world of football, he cannot be expected to carry the team on his shoulders.
For the majority of the match, Malaga was unable to even string together three passes. The little possession they did have amounted to nothing as Los Boquerones only had two shots throughout the entire game.
If Malaga is to continue to compete in the Champions League, they will need to find more scoring options.
Expect Malaga to move for a solid attacking option this summer, but that may very mean moving Isco.
Dean Mouhtaropoulos/Getty Images

Though Porto used to be a household name in the Champions League, those days are long past. But with their performance against Malaga, things are finally looking up.
The Portuguese club dominated the entire game with 63 percent possession (via WhoScored). They forced Malaga to defend for the majority of the game and defensively shut down any attacking options.
Joao Moutinho led the charge for the Portuguese side and is becoming a more solidified leader. With a solid group of players around him, Moutinho can bring Porto's strength back to a shade of its former glory.
Defeating Malaga 1-0 may not look big in the grand scheme of things, but it is certainly a small step in the right direction.
Though a Champions League trophy is still out of reach, Porto is making their name relevant yet again.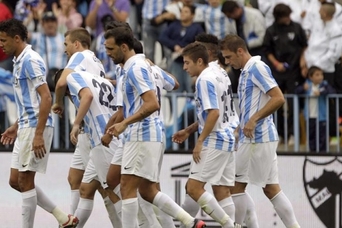 Don't let the goal fool you, Malaga's defense put on a superb display in Portugal. Regarded as one of the best defenses in Spain, Malaga is now proving itself in Europe.
The majority of shots by Porto did not even reach the keeper. The defenders were aggressive and passionate about stopping chances, which made Porto's possession relatively useless.
Manuel Pellegrini had his squad prepared and it certainly showed.
For their efforts on the night, Malaga deserved more than the final result. Had their defense been coupled with a stronger attack, the outcome would have been very different.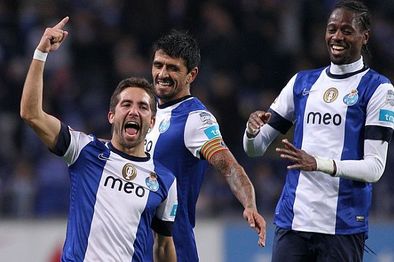 With constant discussions amongst fans of which smaller teams deserve to play in the Champions League, both Porto and Malaga made their case. These two sides have earned their right to be here and it showed.
Not to claim that Port is a small club by any means, but they have not been in the running for the best of Europe for quite a few years now.
Porto continues to be a strong force in Portugal, but their run in the European competition has not been very fruitful recently. Against Malaga they showed their strength and reminded fans of just how strong they can be.
For Malaga, the Champions League has been a dream come true. The Spanish side dominated their group and made believers out of many viewers.
But fans began to doubt their strength heading into the knockout round. Malaga responded by showing that they are not just running on luck, but possess strength worthy of the Champions League.
All criticism that these two clubs receive may be grounded in truth, but both clubs have put in the work to get here and that cannot be overlooked.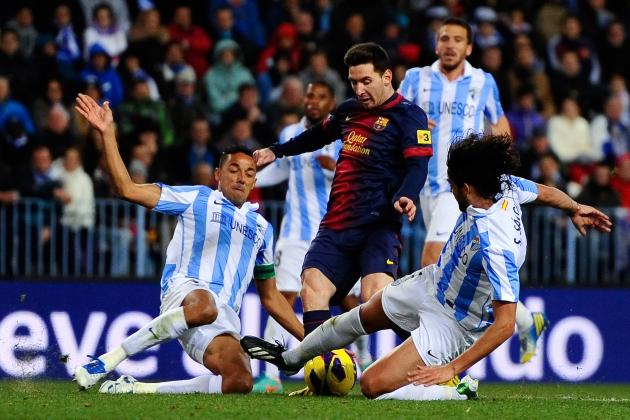 David Ramos/Getty Images

Malaga and Porto certainly showed their strengths in Portugal. Though both have earned their right to be in the competition, neither team will lift the trophy in May.
Malaga may boast a strong defense that can give any attack trouble. But their weak offense will keep them from going deep into the competition.
On the other hand, Porto put in a strong performance on all levels. But the overall ability of the Portuguese club is not at the level needed to face some of the stronger teams in the competition.
The two opponents must relish their chance to compete on such a big stage. But if there are any hopes that one of these two sides can go all the way, they must quickly be stomped out.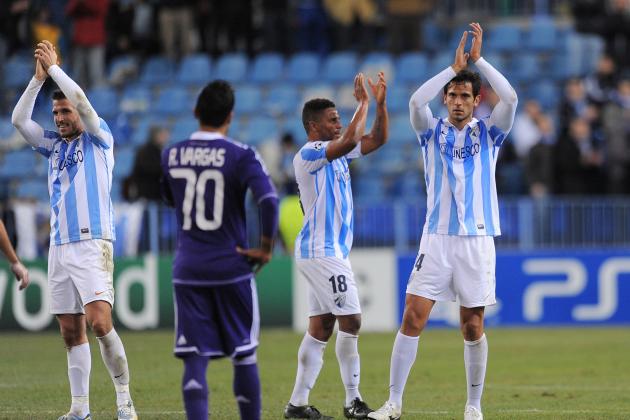 Denis Doyle/Getty Images

The 1-0 loss in Portugal was clearly not the desired outcome for Malaga, but with the return leg at home, they still have control of their destiny.
With Isco leading the squad and a fortress in defense, Malaga can make things very difficult for Porto. If there was one obvious outcome for this game, it is that both clubs were evenly matched.
Either team could have won this match and that is the hope Malaga will carry into the next encounter. Porto's lead is not that strong and they have by no means finished off the Spanish club.
Malaga has proven that they can keep pace with the some of the strongest sides in the world. The loss against Porto was not as bad as it seems and fans should look for Los Boquerones to bounce back.
Expect Malaga to put their best foot forward at La Rosaleda. This tie is nowhere near over.
What are your talking points from this Champions League match? Who will advance in Spain? Don't forget to leave your thoughts and comments below.
Tre' Atkinson. Follow me on Twitter for more discussions on Malaga, La Liga, and the Champions League.