It's A Long Offseason. Here's A.J. McCarron's Car With A Boot On It.
Use your ← → (arrow) keys to browse more stories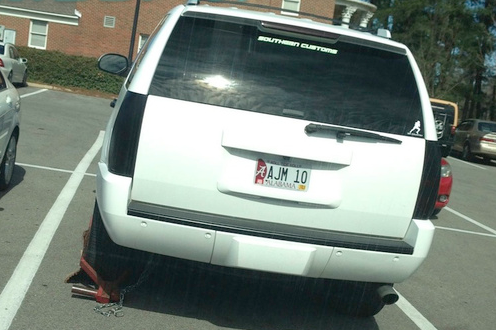 Fresh from Reddit, here's a photo of A.J. McCarron's SUV in what appears to be this parking lot behind Bryant Hall. The submitter says McCarron was one of four football players whose cars got clamped, since they didn't have a parking pass for that particular lot.