Updated Playoff Odds for Every NBA Team Entering the 2013 Trade Deadline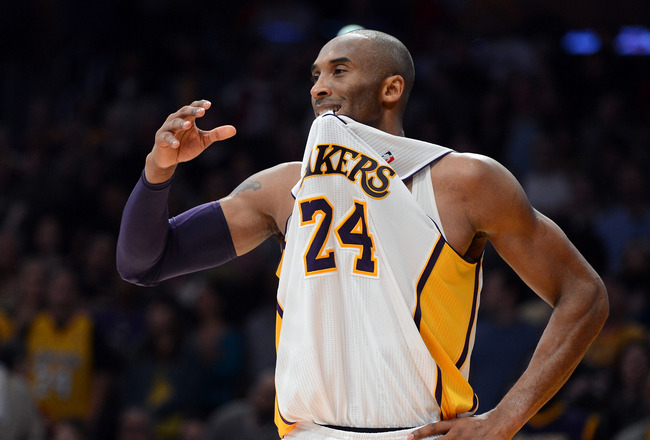 Do the Lakers still have a prayer of making the postseason?
Harry How/Getty Images
With the trade deadline looming, does your favorite NBA team have work to do to stay in the hunt for the playoffs?
Though big-name players could be on the move in the coming days, we have a very good sense of what a team is at this point in the season. The juggernauts are going to keep winning, the train wrecks will keep losing and the Los Angeles Lakers will remain dysfunctional.
Is that enough to keep a team like the Lakers on the outside looking in at the postseason picture? And what do we make of the rest of the NBA's middling teams continuing their fight to play on?
Even with the potential for furious activity at the deadline, the future of the 2012-13 NBA season is clearer than you might think.
Eastern Conference Locks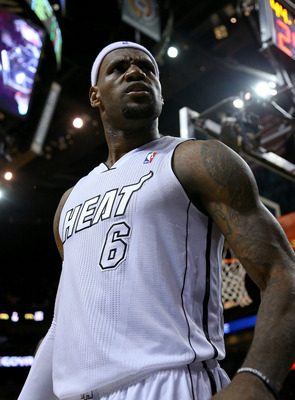 Mike Ehrmann/Getty Images
Stop the presses, everyone. The Miami Heat are going to make the playoffs.
They're not the only team in the East that we can predict will clinch a postseason spot with 100-percent certainty. The New York Knicks, Chicago Bulls, Indiana Pacers and Brooklyn Nets will surely all play past the 82nd game as well.
At the other end of the spectrum, six Eastern Conference teams have already played their way out of contention.
Sorry to fans of the Toronto Raptors, Detroit Pistons, Cleveland Cavaliers, Washington Wizards, Orlando Magic and Charlotte Bobcats.
Though the Raptors, Pistons and Wizards have been intriguing as of late, they face an insurmountable margin to make it to the eighth seed. As for a team like Charlotte, it seems the safest lock of all is that its fans simply cannot be rewarded.
Atlanta Hawks, Boston Celtics, Milwaukee Bucks: 97 Percent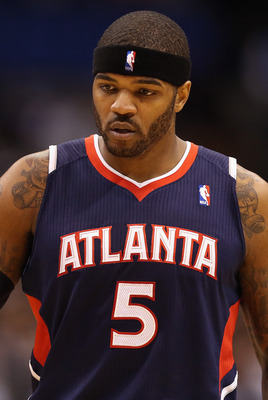 Ronald Martinez/Getty Images
This projection is half devil's advocating, half acknowledging a degree of uncertainty surrounding these teams.
The Atlanta Hawks' Josh Smith is one of the hottest commodities on the trade market, though the Boston Celtics and Milwaukee Bucks are both listening to offers for marquee players, too. A Kevin Garnett or a Brandon Jennings deal might not be as likely, but it could knock a safe playoff team down to the fringe level.
Trading any player of that caliber, especially for the pennies on the dollar these teams would get in short-term returns at the deadline, is a destabilizing influence. Particularly for the Celtics, who have already lost Rajon Rondo for the season, a deal like that could entirely reshape their season.
Fortunately for these three, solid first halves and the weak middle tier of the Eastern Conference should keep their spots safe. Atlanta is too far ahead, Boston is too experienced and Milwaukee is too talented to fall out even after big trades.
So, slim openings still exist in the East, but the safe money has to go on the status quo to win out.
Philadelphia 76ers: 9 Percent
Bruce Bennett/Getty Images
Currently three and a half games back of the eighth spot, the Philadelphia 76ers are the only team left with a shot at sneaking into the Eastern Conference playoff race.
That said, they're going to need a good deal of help to get there.
As it did when the season began, the fate of the Sixers rests on the balky knees of Andrew Bynum.
Things look bad for Bynum in more ways than one. Though he told Jordan Raanan of NJ.com that he intends to fight through the pain and come back this season, Bynum still has no timetable for his return. And if you've been following his hairstyle throughout the lost season, you've witnessed nothing less than an unrelenting descent into chaos.
If Bynum comes back soon, and if he's effective when he returns, Philly still has a chance to bridge the gap. The front office might wave the white flag before then, though.
Evan Turner might not be in town anymore after the trade deadline passes. The multifaceted swingman has made nice strides for the Sixers in 2012-13, but they could look to deal him while his stock is high.
This team has no time to readjust after parting ways with a major contributor; the margin of error is too thin and the deficit in the standings is too great.
That means Bynum's health is the only hope, and that's not an enviable outlook.
Western Conference Locks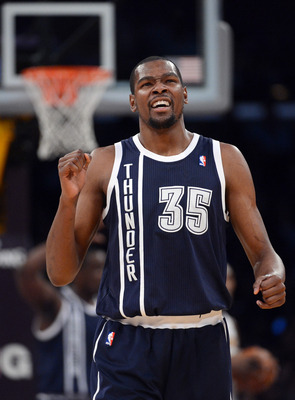 Harry How/Getty Images
The Western Conference is superior from top to bottom, with more title contenders and more teams within striking distance of a postseason berth.
Of course, the Oklahoma City Thunder, San Antonio Spurs and Los Angeles Clippers are going to play deep into the spring. No worries for Memphis Grizzlies and Denver Nuggets fans, either; their teams are a cut below the West's elite, but they're plenty good enough to assure playoff spots.
Just like the Phoenix Suns, Sacramento Kings and New Orleans Hornets are dismal to the point of being non-factors in this discussion. Ditto for the Minnesota Timberwolves, though their case is much more disappointing given the difficulties Kevin Love and Ricky Rubio have faced.
Lastly, the Dallas Mavericks are still an experienced team that conceivably is close enough to make a run at the eighth seed, but they're also more likely to be sellers at the deadline. Only with an injection of both youth and talent could this team climb back up the standings, but that's not going to happen.
That leaves five teams fighting for three spots, though the outsiders certainly face an uphill battle.
Golden State Warriors: 98 Percent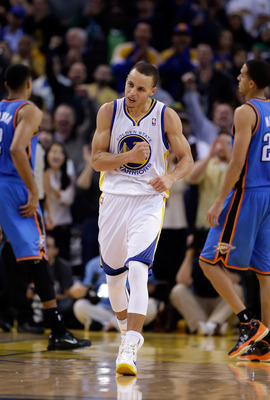 Ezra Shaw/Getty Images
What is happening to the upstart Golden State Warriors?
A couple of weeks ago, their playoff bid wouldn't have even been in question. A 30-17 record once put them in position to host a first-round series, but six straight losses sandwiching the All-Star break have caused the slightest bit of doubt to creep in. After all, the Warriors do have a slim point differential on the season.
Looking just at this latest stretch, though, Golden State lost five games on the road and five games to playoff contenders. In all likelihood, it's a mix of tough scheduling and bad luck more than it is any real cause for concern.
Stephen Curry and the backcourt have been a revelation, and Andrew Bogut has only been back for seven games now. Mark Jackson is too disciplined to let all this talent go to waste, and Golden State looks like it's going to be just fine.
Houston Rockets: 90 Percent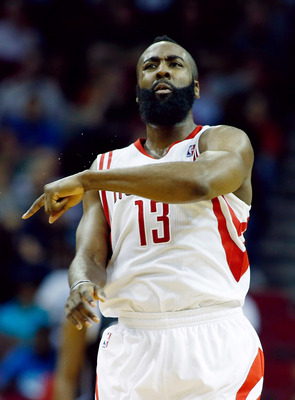 Scott Halleran/Getty Images
The Houston Rockets occupy the eighth spot for now, but they're going to move up in the Western Conference.
While not built for the postseason, this young squad is perfectly suited for the long regular season.
As teams break down physically and check out mentally in the final months of the season, it will get harder and harder for them to stop James Harden and Jeremy Lin from driving the lane. Those guys can finish as well as any guards in the league, and Houston's offense is only going to get stronger because of them.
Their 12-20 record against Western Conference teams is troubling, but the Rockets' fast-paced attack is going to pay off for them down the stretch. Expect this team to make the postseason without too much difficulty.
Utah Jazz: 70 Percent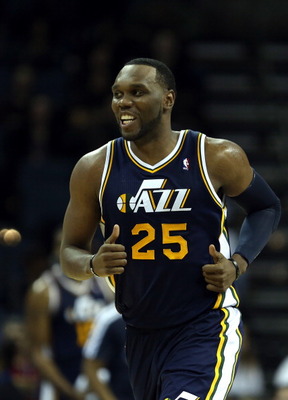 Streeter Lecka/Getty Images
If any Western team is going to work its way out of playoff contention, it's the Utah Jazz.
Trading a Paul Millsap or an Al Jefferson can do that to a team. Both guys have expiring contracts, so the Jazz are all but sure to part with at least one of them.
On the other hand, if the Jazz pull off a trade for someone like Eric Bledsoe, as ESPNLA.com reported they were discussing, it could be a major improvement for this team.
Right now, Utah has four good big men (including young guns Derrick Favors and Enes Kanter) and a completely broken-down backcourt. Mo Williams is out and Jamaal Tinsley is starting, so trading a big for a guard—even if the Jazz give up the more talented player—would give this team the balance it needs.
Giving up the better player in any midseason trade is a risky proposition, though. That's enough to lower Utah's playoff odds even if it will most likely help the team.
Los Angeles Lakers: 17 Percent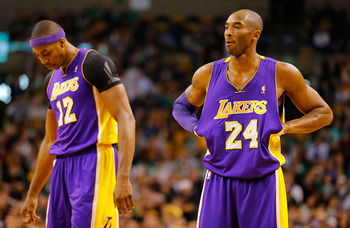 Jared Wickerham/Getty Images
Oh, what to make of the Lakers...
Even though they're still under .500, it's impossible to look at this team and all its talent without thinking they can finally figure it out and make their way back into the playoff picture. I mean, how can Kobe Bryant, Dwight Howard, Pau Gasol and Steve Nash really miss the postseason?
If you've paid even the slightest bit of attention this season, the answer to that question is abundantly clear.
Between the infighting in the locker room, the discord on the court and all the rest of the three-ring media circus that is the Los Angeles Lakers this year, the only thing you could safely predict is that this team will be confusing to the bitter end.
The star power is there—health permitting—but it would take a miracle for this team to come together quickly enough and finish strong enough to make up for a season of utter madness.
So, slightly less than a one-in-five chance of making the playoffs. Because why not?
Portland Trail Blazers: 5 Percent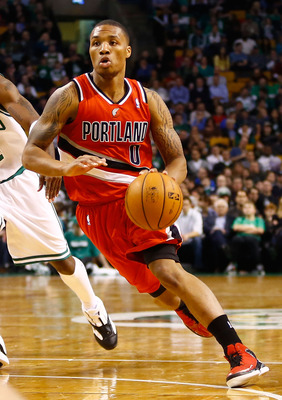 Jared Wickerham/Getty Images
Everyone is talking about the Lakers making a run at the postseason, but the Portland Trail Blazers are the last team out right now.
Unfortunately, they're more likely to move down in the standings than up due to the way they structure their rotation.
Portland has a solid group of starters but little bench to speak of, which has led to LaMarcus Aldridge, Nicolas Batum and Damian Lillard playing at least 38 minutes per game.
It's fine for a team to give one workhorse that many minutes if it plans to rest him before the postseason. But, the Blazers will have to lean more heavily on those three to climb back into the hunt, which will be especially taxing on Lillard in his first experience with an NBA schedule.
Though they may not crumble, the Blazers won't likely have enough gas to complete a late-season comeback. There's still a chance, however, and Portland is going to stick around on the periphery of this race for a while.
Keep Reading