5 Reasons Pep Hamilton Will Make Andrew Luck a Top 10 QB in 2013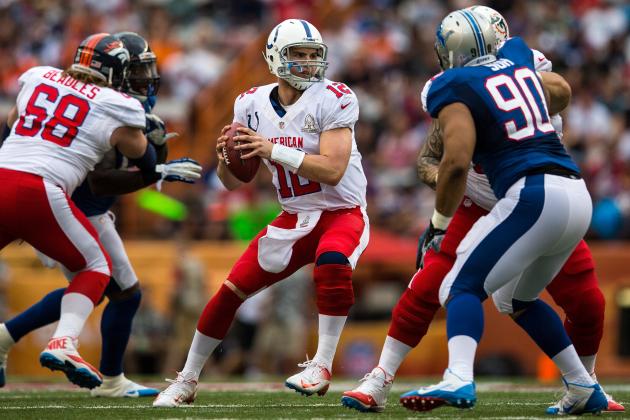 Kent Nishimura/Getty Images
Andrew Luck made it to the Pro Bowl in just one season.
The Indianapolis Colts are already well into the process of personnel changes this offseason. One of the biggest changes is at offensive coordinator, where Pep Hamilton will take over for Bruce Arians.
Arians left the Colts for a head coaching job with the Arizona Cardinals. After his departure, there weren't very many strong options as candidates to replace him. Fortunately, the front office found Hamilton and the fit just seems right for the team.
Andrew Luck will be the biggest beneficiary of the new change on offense and it will help mold him into a top-tier quarterback. Here are five reasons why the young quarterback will reach elite status.
Begin Slideshow

»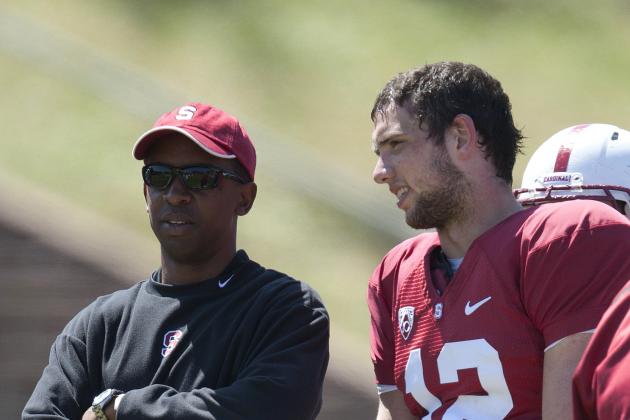 Kyle Terada-USA TODAY Sports
Luck and Hamilton were together at Stanford.
There won't be much of a learning curve for Luck under Hamilton, as they are quite familiar with each other.
Hamilton was Stanford's offensive coordinator during Luck's senior year and helped prepare him for the NFL. It seems like he did a pretty good job, considering Luck was a Pro Bowl player in his rookie season.
This kind of familiarity is rare in the NFL, especially for quarterbacks. Many young quarterbacks struggle to learn unfamiliar offenses early in their NFL career. Luck will have no such problem, as the two will be on the same page as soon as training camp begins.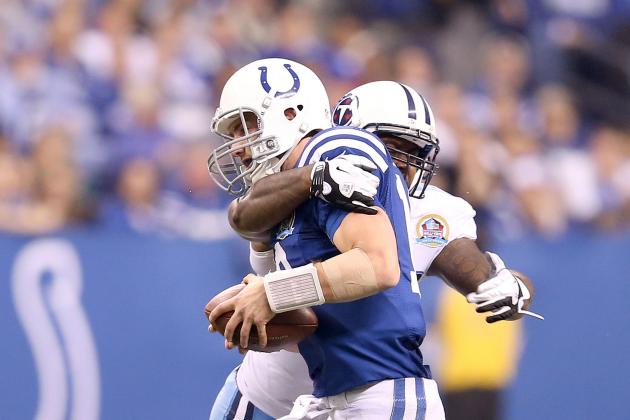 Andy Lyons/Getty Images
Luck was sacked 41 times last season.
Bruce Arians may have helped lead the Colts to a playoff berth, but his play calling wasn't one of the reasons for the team's offensive success.
Many Colts drives were stalled last season due to some questionable play calling. Arians liked to run on the first two downs consistently, which often led to long third downs that forced Luck to throw out of them.
That said, Luck did a great job converting on third down. The Colts converted 42.8 of their first downs, which was seventh in the league. However, the Colts also had 229 third downs, the second-most next to the Cardinals.
Hamilton will hopefully play a little more aggressively by calling a balance of pass plays and running plays on first and second down. Luck has the talent to drive down the field, but bad calls can slow down any offense.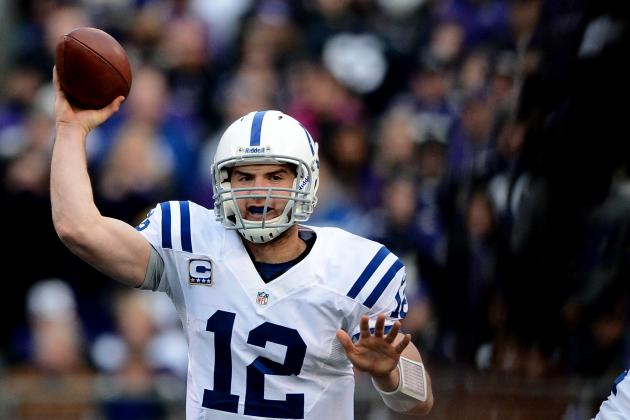 Patrick Smith/Getty Images
A shorter passing game could help Luck out a lot.
One of the most common criticisms of Luck's game last year was his rather low completion percentage. He only completed 54.1 percent of his passes, putting him at 31st in the league.
With Hamilton, that number will likely rise. According to IndyStar.com, Hamilton revealed that the offense will have some "West Coast principles" in 2013. This will mean some short, more efficient passing plays for Luck.
The new OC didn't say that they wouldn't play entirely in the West Coast, which is positive. Luck has a strong arm and still having passing plays that will have him throwing deep will be a good plan. Overall, the West Coast plays will make that ugly completion percentage look a lot better next season.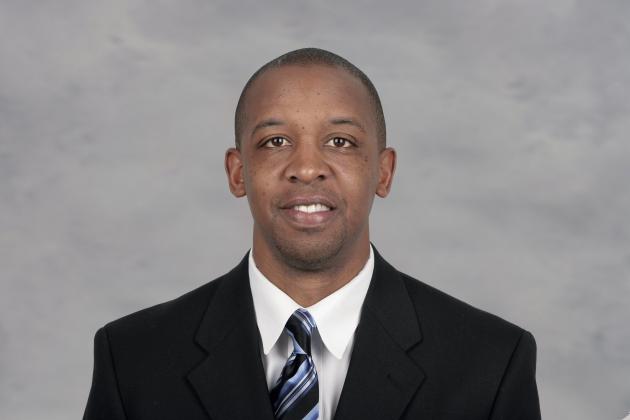 NFL Photos/Getty Images
This isn't Hamilton's first rodeo in the league.
The former "Andrew Luck Coordinator of Offense" won't have problems transitioning to the NFL because he's already been here before.
Hamilton has had several gigs in the NFL, including coaching positions with the New York Jets, San Francisco 49ers and Chicago Bears. He was a QB coach at one point or another for all three of these teams.
Some college coaches come into the league and get a little overwhelmed. Even highly touted college coaches like Nick Saban, Lane Kiffin and Steve Spurrier struggled in the NFL. Hamilton already knows how the league works and there won't be any adjusting in that regard.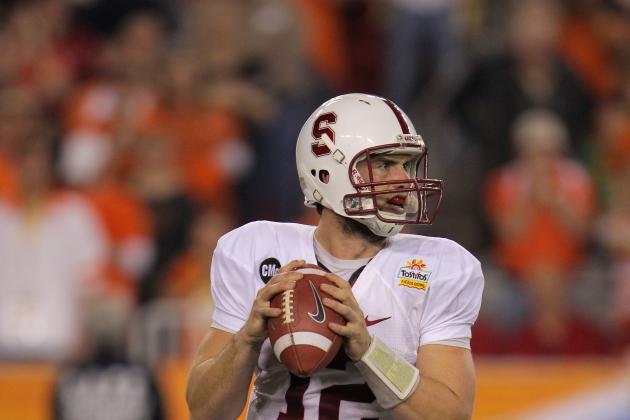 Doug Pensinger/Getty Images
Hamilton created a successful offense in the NCAA.
The tandem of Luck and Hamilton has had some incredible success before and they are prepared to pick up where they left off.
At Stanford, the duo broke the school record for both points and total offense in 2011, averaging 43.2 points and 489.3 yards per game. It was by far the best offense in Stanford's history and it led them to an appearance in a BCS Bowl.
Even after the departure of Luck, Hamilton had a great deal of success with the Cardinal. They went 12-2 and won their first Rose Bowl in 40 years. The offense wasn't as dominant, but they played well without any big-name star players.
He must have similar success with the Colts in order for the offense to develop. Hamilton clearly has no problem breeding success and it will happen again in 2013.