Willian: Why He Made a Big Mistake in Joining Anzhi from Shakhtar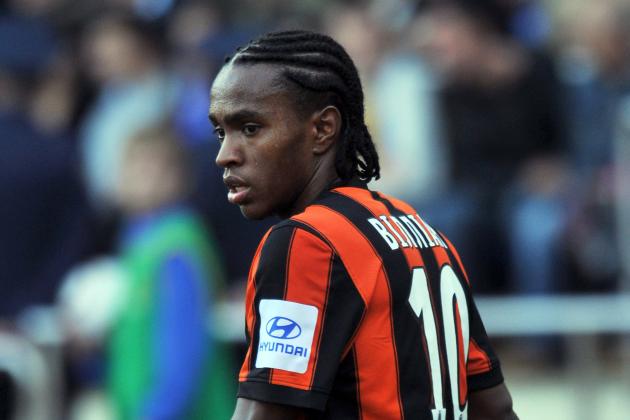 EuroFootball/Getty Images

It was the biggest transfer of a much-anticipated January window, with Shakhtar Donetsk midfielder Willian upping sticks from his Ukranian home to join Dagestan side Anzhi Makhachkala for €35 million. (ESPN)
Whether the move was good or not for the player and his footballing career, though, has greatly divided opinion. Many of his biggest supporters have been left disappointed with the decision, which they fear will put an end his international ambitions.
Anzhi have a project that they hope will take them to the upper echelons of the European game, but the worry is that it will take too long for a player approaching his peak years to fully benefit from their rise.
So, just why has Willian's decision to swap from Ukraine to Russia provoked such a negative reaction from many of those who have supported his cause for so long?
Begin Slideshow

»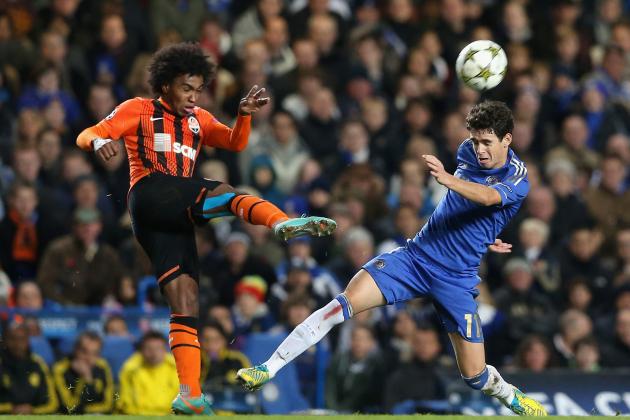 Scott Heavey/Getty Images

In moving from Shakhtar to Anzhi this January, Willian has effectively forfeited the possibility of playing for a side in one of Europe's top four leagues.
A four-year deal (RT) will see him through until the age of 28, while his newly increased wages will be prohibitive to many clubs who would be willing to take a gamble on him at that stage of his career.
There is little doubt that Anzhi, with their sizeable recent spending, are looking to challenge for major European honours, but that stage in their development is still some way off.
They first face the challenge of breaking the domestic stranglehold of the likes of Zenit, CSKA Moscow and Rubin Kazan, although they are currently well positioned to mount a challenge this season.
Tottenham Hotspur manager Andre Villas-Boas, a long time admirer of the player, eloquently expressed the thoughts of many on the move: "He has moved to a league which is the same as the Ukrainian league. It's a pity that a player of that talent cannot move to a better league because his talent deserves that." (ESPN)
With just eighteen months left on his Shakhtar deal, his desired move to the Premier League would surely have been a realistic possibility this summer.
Now, though, he is left to hope that Anzhi's promise of major honours comes to pass, with his long-stated international aspirations dependent on their success.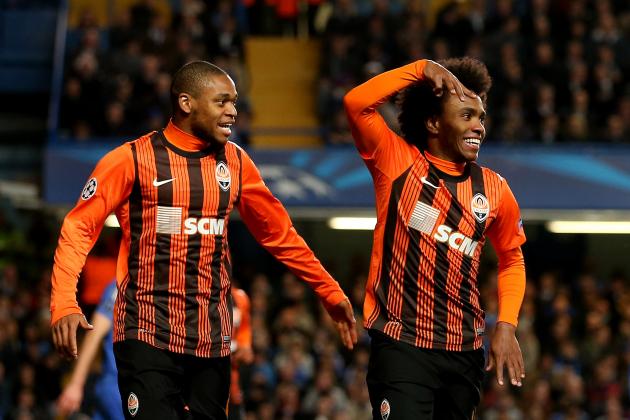 Scott Heavey/Getty Images

One of the main arguments against Willian's decision to move from Shakhtar to Anzhi at the present time was not the nature of the transfer itself, but rather the timing.
Shakhtar's Romanian coach Mircea Lucescu was one of those to raise the argument when the deal was being discussed. The feeling is that Shakhtar currently have more to offer the Brazilian due to their Champions League Last 16 status.
Lucescu told reporters when the move was revealed: "To tell you frankly, I tried to convince him to stay because I think his decision is hasty and not thought out well enough. He is like a son to me.
"He came to Shakhtar almost as a child and leaves us as a 24-year-old man. I told him he would have achieved more with us when we said goodbye." (Goal.com)
Dortmund, with whom Shakhtar drew 2-2 in the first-leg, are tough opposition but are far from unbeatable.
Impress in Champions League knockout stages and a big transfer and international selection would surely have followed.
Just six more months would have surely given Willian a Champions League platform, a chance of a bigger move and, of course, another Ukrainian league title.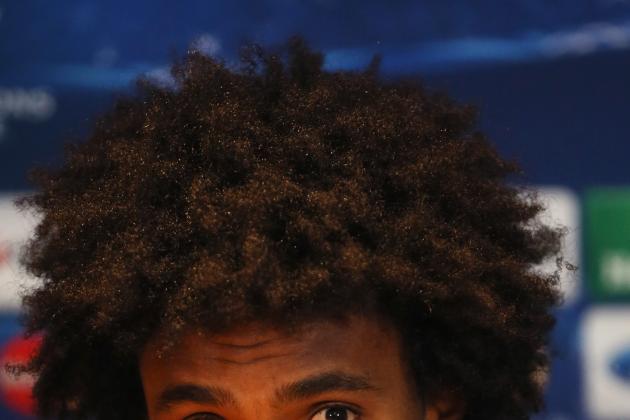 Bryn Lennon/Getty Images

While there is no doubt that Willian is subscribing to an ambitious long-term project at Anzhi, he is also sacrificing his short-term international future to do so.
The only players to have been called up for Brazil squads from the Russian league in recent years have been Hulk and Romulo, both of whom were in the squad before their move.
Since their arrival in Russia, Hulk has struggled for form and faced some calls for his axe from the Brazil setup, while Romulo has become a forgotten man since suffering a serious knee injury last September.
Before that, Vagner Love was the last player based in Russia to be called on a frequent basis and he has not been selected since a spell as a regular starter in 2007.
Willian was considered to be on the fringes of the squad following his Champions League success with Shakhtar, but is unlikely to be called up anytime soon following his move.
The Russian league is simply not covered in Brazil to the same extent as even the leagues in France or Portugal and, thus, there will be no public clamour for his call. A summer move to England or Spain would have helped immensely.
With the likes of Bernard, Wellington Nem and Coutinho all likely to be pushing for places with the seleção post-2014 World Cup, Willian could have done with pushing his claims on a more immediate basis in the Champions League.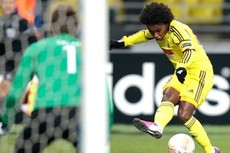 Globo Esporte
Willian had made it clear for some time that he did not want to remain at Shakhtar much longer.
"In the middle of the year it would make two years I would have been trying to leave without success," he said following his move to Anzhi.
"It's indifferent for me that Shakhtar are in the round of 16 of the Champions League and Anzhi are in the Europa League. My objective was to leave from the front door and I think that happened. I don't feel hurt by anybody." (Sky Sports)
With him earning good money, winning trophies on a regular basis and competing in the latter stages of the Champions League, the question remains as to why he wanted to leave so badly?
The answer, of course, was that Willian did not envisage spending his entire career in Ukraine. As a wonderfully gifted footballer, he wanted to prove himself at the highest level, to play for his country and to live in an environment more suited to someone used to the heat of São Paulo.
In October, Willian told The Sun of his ambitions: "I have to remain playing at a high level because I need to show up at a big club to be called up for the national team.
"If I were playing in a bigger league the same way as I've played here, I would have more chances for Brazil. To play in the World Cup in Brazil is my dream and it is only going to happen if I move." (FIFA.com)
Whatever Anzhi's plans long-term, or the outcome of the possible Russia-Ukraine Super League, they do not offer short-term fulfilment.
In moving to Russia, Willian has forfeited his own desires for the sake of money and a promise of trophies. Given the short nature of a footballer's career, it is understandable. It is also a great shame.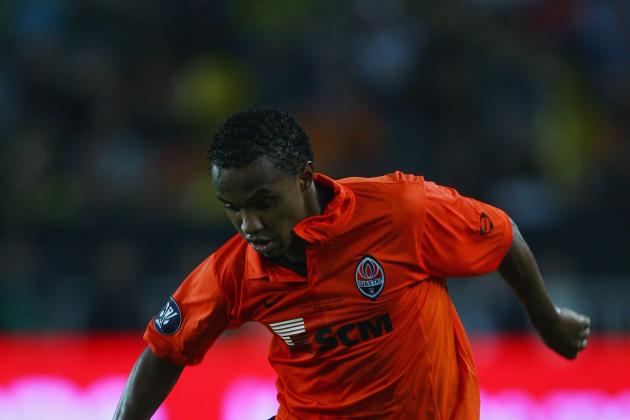 Michael Steele/Getty Images

For the sake of his career ambitions, it would have been good to see him wait until the summer to decide upon his future. However, now his decision has been made, it can only be hoped that he is able to succeed.
Whether the Anzhi project will succeed is still far from certain. They enjoyed a good 3-1 win over Hannover in the Europa League, but nobody is truly expecting them to challenge for continental titles in the immediate future. Long term, it is a possibility but by no means guaranteed.
The signing of Willian and summer arrival of Argentine Ricardo Centurion is a statement of intent from the Russian side and, given their ages, shows long-term planning for life after Samuel Eto'o.
The Brazilian must hope that likely qualification for next season's Champions League will be followed by a good showing. The 2014 World Cup now looks an ever more remote possibility, but 2018 is an option if Anzhi can offer a big enough platform.
All is not lost but, as Villas-Boas said, there is a feeling that he has simply taken a sideways step in a career that should have been moving forward.
Many believe that Russian football will soon compete with the best in Europe, will there are plentiful others who are sceptical of those claims. The mooted Gazprom-backed Super League could help to swing the balance.
Willian, for the sake of his footballing dreams, had better hope that there is solid reasoning behind the optimism.