3 Reasons to Root for Liz Carmouche at UFC 157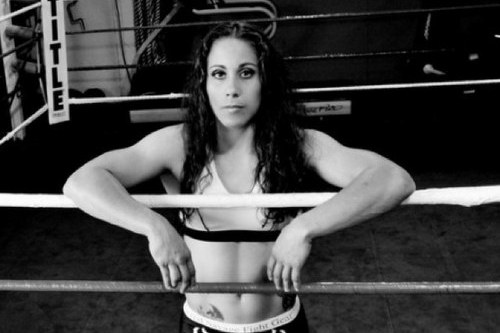 Photo property of twitter.com/iamgirlrilla
Liz Carmouche and her fanbase known as the "Lizbos" will descend upon the Honda Center in Anaheim this Saturday night for the UFC 157 main event between Carmouche and Ronda Rousey.
If I have any pulse on the MMA fans, especially here at Bleacher Report, it's a general consensus that they are tired of reading article after article about Rousey and her armbar. Many will tune in Saturday night with the hope of seeing Carmouche make a case for early upset of the year.
I'm not anti-Rousey by any means. This can be seen in pieces I've wrote over the last year or so. What she has done for the progress of women in MMA is greater than anybody before her. Yes, even Gina Carano.
I'm not going to say who I want to win this fight, but I will give you three reasons you should side with Carmouche.
Begin Slideshow

»
Jayne Kamin-Oncea-USA TODAY Sports

It's not Ronda's fault, but there are a lot of MMA fans sick of reading about how great she's supposed to be.
If Liz Carmouche can find a way to beat Rousey, perhaps people would get a little bit of a break from the huge media push the UFC has had for the armbar specialist.
I'm not sure who to blame though. On one hand, the MMA community complains about there being too much Rousey content on sport sites covering MMA, including this one, but if the number of page views didn't support the need to keep pumping out articles about her, then you probably wouldn't see her face plastered all over every MMA page.
Then again, maybe her face is the reason why so many people are clicking on the links.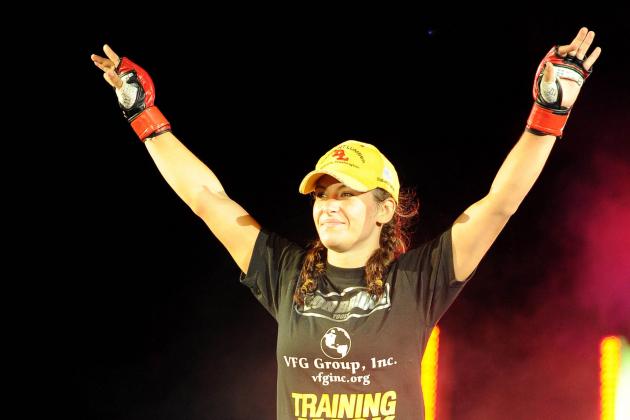 Jayne Kamin-Oncea-USA TODAY Sports
Miesha Tate
It's apparent the UFC has all of their eggs in one basket with Ronda Rousey. If Carmouche beats Rousey it would force them to shift some of that spotlight away from Rousey and onto other fighters coming to the UFC women's division.
Ideally it would be Carmouche who would receive the rock star treatment from Dana White and the UFC brass. Unfortunately, that's probably not in the cards, and it's a shame because Carmouche is every bit the hard worker and professional that Rousey is.
Let's be realistic, if Carmouche wins it will be the objective of the UFC to somehow get Rousey and Miesha Tate back in the cage to fight each other. I don't want to say the UFC is rooting against Carmouche, but I don't see them using their marketing dollars for her in the same way they would for Rousey or Tate.
You can draw your own conclusion as to why they wouldn't invest in Liz, but do you think they'd give her the shot to headline a pay-per-view card with an opponent other than Rousey?
With all that being said, a Carmouche win would be the best thing for Women's MMA. And hey, if the UFC wants to fold the division if and when Rousey loses, there is always that not-so-little-anymore promotion being run by Shannon Knapp who would love to continue progressing the popularity of these women.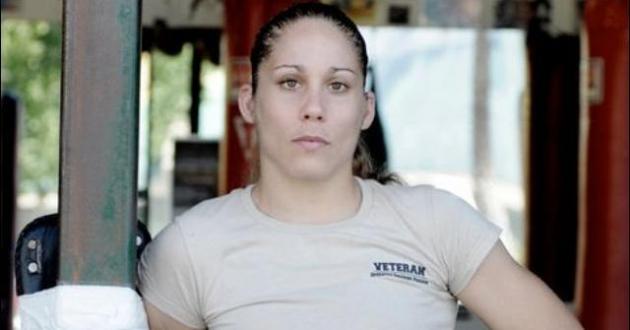 Photo property of twitter.com/iamgirlrilla
Liz Carmouche is as professional of a fighter as you will come across. To say she deserves this win would be an understatement.
That's not to say Rousey isn't deserving of winning; if she wasn't a hard worker then she wouldn't be holding the UFC belt over her shoulder.
Carmouche served three tours of duty with the Marines and her experience in the military really shines through during her interviews. She appears thankful for the opportunity to fight Rousey and has stated on multiple occasions that she has been training for Rousey since day one.
As you may know by now, Carmouche is also the first openly gay fighter in the history of the UFC. She obviously has a lot of life experiences to share with the world and it is my hope that she continues on this popularity surge so that we can learn even more about her trials and tribulations leading up to this point in her life.
If Rousey loses, she'll still be around. Most likely she would face Miesha Tate and be right back in line for a title shot. Should Carmouche lose, who knows what will happen. This might be the best it ever gets for her. She has a lot more to give to the MMA community than what we've seen so far.
Here's hoping the "Girl-Rilla" will be given the same "champion" treatment that Ronda has received thus far.
Joe Chacon is a Featured Columnist for Bleacher Report as well as a staff writer for Operations Sports and a contributor to The MMA Corner. You can follow him on Twitter @JoeChacon.