Is Lance Berkman the Texas Rangers Assistant Hitting Coach?
Use your ← → (arrow) keys to browse more stories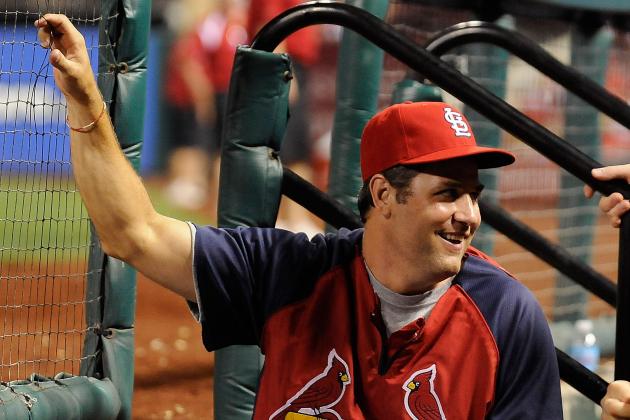 Jeff Curry/Getty Images

Perhaps there is a reason the Rangers haven't yet added an assistant hitting instructor as the seventh coach on the staff. They may already have one in Lance Berkman. Magdan said he talked to Berkman after the slugger signed with Texas about being involved with the other hitters. On Monday afternoon, Berkman was in the cages discussing and illustrating his approach to hitting with Ian Kinsler, among others.