Mike Smith and the 10 Worst Haircuts in the NHL This Season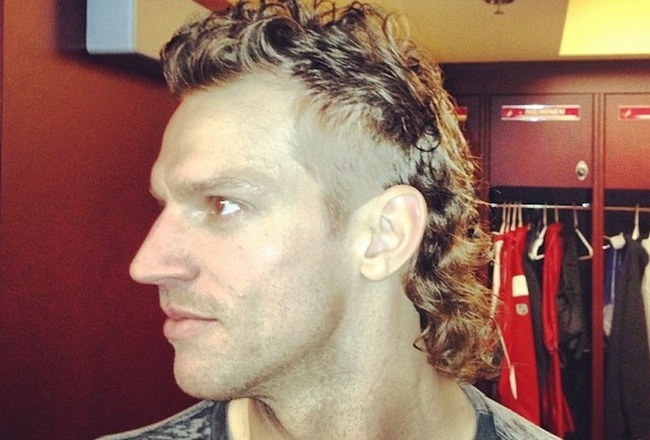 Image via fiveforhowling.com

Outside of soccer, you would be hard-pressed to find a major sport that features more interesting hairstyles than hockey.
With a little help from the WWE, the sport has kept the mullet alive long after its time, and has spawned some modifications to the business/party hairdo that will turn more than a few heads.
Creativity on the ice gets you on the highlight reel. Creativity in the salon gets you on the league's blooper reel.
Here is a look at hockey's most questionable hairstyles at the moment.
Honorable Mention: Shaved Heads
Rich Lam/Getty Images
Sure, the shaved head is a safe bet.
Some guys have a little (or a lot) of recession going on up top, and the shaved head masks it all.
But the Craig Andersons of the league have us forgetting about the joy we took in the bad-ass attitude of NHLers past: balding and proud. In the '70s, the guys losing the business in the front saw no reason to give up on the party in the back.
Shaved heads are for the NHL and NBA. Unless you've got a monster beard to make up for the shiny scalp, keep the razor away from the head.
Viktor Fasth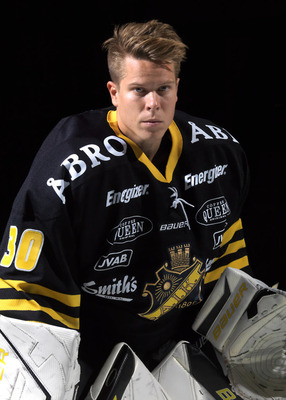 Viktor Fasth has burst onto the NHL scene, taking the league by storm and leading the Ducks to -- what's that on his head?
The 30 year-old rookie is sporting a young man's 'do in the crease in Anaheim. This picture from his time in Sweden emphasizes his commitment to attempting to be stylish, but even his current look in Anaheim is a bit much.
Sides short, top super long: the easiest way to look like you're trying way too hard.
Especially for a guy who wears a mask for a living.
Kris Letang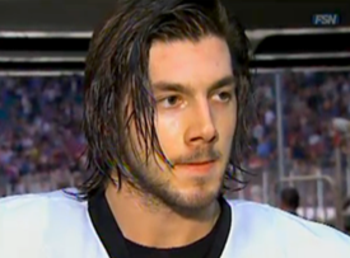 Kris Letang needs to leave his helmet on at all times.
It just seems like there's probably some slimy creature or creatures living in there. His goaltender, Marc-Andre Fleury, possesses the clean-cut version of the same hairstyle.
But instead of looking refined and professional, Letang looks borderline homeless.
Perhaps he gets it cut by Matt Cooke's skate.
Alexander Ovechkin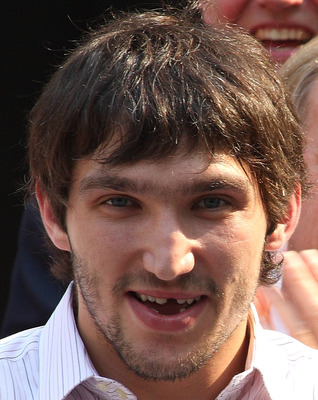 Okay, it's been eight years, Ovie. It's time to address the hair.
Somehow, the man with hockey's highest annual cap hit hasn't been able to muster up the funds to get a haircut that makes him look like anything other than a stubborn fifth-grader.
Sure, the little-boy haircut goes with his child-like enthusiasm for the game, but you're one of hockey's biggest stars, Alex. Clean up a little!
Maybe new fiance Maria Kirilenko can coax him into a trim.
Scott Hartnell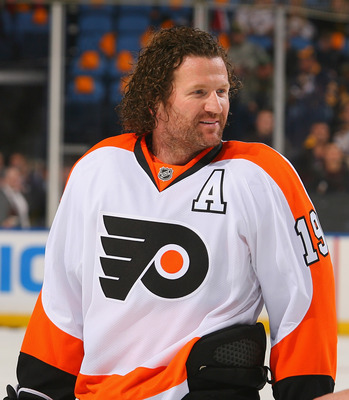 Rick Stewart/Getty Images
When Scottie's hair is short, it looks good, although uncharacteristic Hartnell. When it is long, he's proudly displaying his skeevy trademark.
When it's right in the middle, it just looks bad.
No doubt, the sidelined Flyer is looking to return to his locks of yore, some of the most recognizable in the league. But for the time being, it's probably better that Hartnell is out of the spotlight. Nobody wants to see that.
Patrick Kane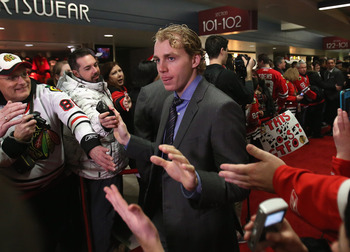 Jonathan Daniel/Getty Images
Although he's finally outgrown the stripes in the sides of his head, Patrick Kane still sets the bar on the little-boy mullet.
This isn't the sort of mullet that would have gotten any respect in the glory days of the sport. Hell, a young Jaromir Jagr would eat mullets like these for breakfast.
Still, I can't help but admire Kane's commitment to hockey's trademark 'do. He can't pull off a real one, but he tries to make it work.
Maybe he's setting a trend for the NHL's young GQ generation.
Tuukka Rask
Image via espn.com
Rask has the disadvantage of having to show off his hairstyle after removing a full helmet, but it's still obvious that the Boston netminder isn't exactly taking tips from a stylist.
Rask doesn't seem to mind being confused with an emo teenager, with his unruly curls and baby-faced complexion hidden behind his dark mask of emotions.
He is certainly a departure from the well-groomed, precise haircut of Tim Thomas. But I think the Bruins will take crazy hair over downright crazy these days.
Pavel Datsyuk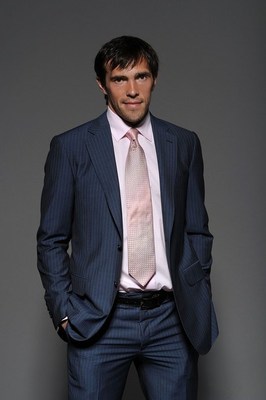 Do Pavel Datsyuk and Alex Ovechkin go to the same stylist?
Both of them have young, awkward haircut and neither one has bothered to change much about it throughout his career.
For all of Datsyuk's quiet dominance, he certainly has the look of someone who has no interest in the spotlight.
If Pasha's barber had hands like he does, Datsyuk's 'do would be the envy of the league.
Mike Richards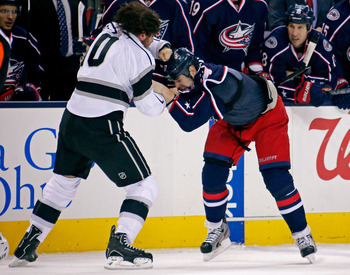 Kirk Irwin/Getty Images
This isn't the best photo of his current grooming situation, but LA's Mike Richards is apparently taking the shortened season to mean one long run to the Stanley Cup, complete with playoff beards and everything.
The once-stylin' party boy has traded in his boyish charm for a mountain man look, and he just looks like he's letting himself go.
One would think the unruly mane would be a deterrent for young ladies out at the club, but maybe Mike is looking for a little more of a wild child than his partner-in-crime, Jeff Carter.
Douglas Murray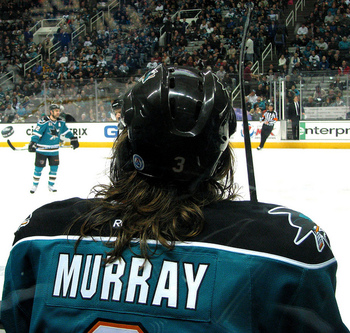 Murray's long, wavy mane makes him downright look like a woman when taking a picture from behind him.
Look at those locks. At first glance, it looks like your dream girl before prom: done up to the nines and wearing her San Jose Sharks jersey.
Murray is a tough customer, so I'm happy to be writing this from a hotel room where he will never find me. He may look like a girl here, but I don't believe he hits like one.
Mike Smith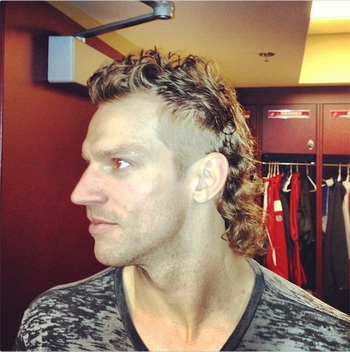 Okay, let's talk about this travesty.
If Jersey Shore took place in a goal crease, you'd wind up with this photo somewhere along the line. The sides of Smith's head are finely shaved, reminiscent of a crew cut.
And then, as the mask slowly comes off, you get the full effect.
Whatever is going on atop Smith's head is a whole new level of strange. He takes the classic mullet and puts a huge spin on it. It's like a picture of old-time hockey meeting the modern metrosexual age.
And then the picture gets photobombed by a headless ferret.
Keep Reading