WWE Elimination Chamber 2013 Results: Whose Stock Is Rising and Falling Post-PPV
photo courtesy of wwe.com
WWE Elimination Chamber 2013 provided a smooth or bumpy path to WrestleMania 29, depending on which Superstar you are thinking about.
Some WWE Superstars' stock is on the rise, while others continue to fall on their way to the biggest event of the year.
While The Rock and Alberto Del Rio continue their reigns as champions, CM Punk and Big Show continue to fail to regain the titles.
Here is a breakdown of WWE Superstars whose stock are either rising or falling based on the events of WWE Elimination Chamber 2013.
Begin Slideshow

»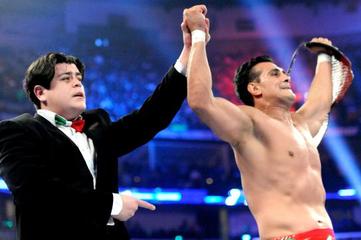 photo courtesy of wwe.com
Once again, Alberto Del Rio was able to slay the Giant known as Big Show to retain his World Heavyweight Championship.
Although he has another challenge coming in seven week against Jack Swagger, Del Rio's stock couldn't be much higher then it is today.
Since turning babyface at WWE TLC 2012, Del Rio has been able to prove to WWE that he is in fact the next top Latino babyface. He very well could be the next Eddie Guerrero with his charisma and wrestling abilities.
One may not have thought Del Rio could pull off being a top babyface after spending the beginning of his career as a top heel in WWE. However, his heel character quickly became stale. His career was going nowhere fast.
Now with another win at WWE Elimination Chamber 2013, can a Real American stop Del Rio's rise?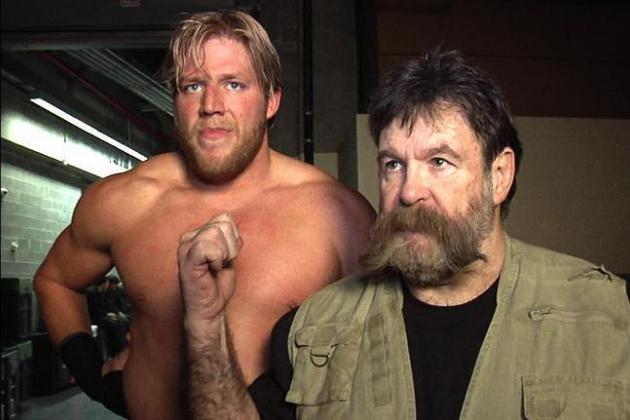 photo courtesy of wwe.com
Speaking of the Real American, Jack Swagger, he is another WWE Superstar whose stock is rising after WWE Elimination Chamber 2013.
Swagger pulled off one of the more unexpected moves of the night when he won the Elimination Chamber match.
After returning just a couple of weeks ago, no one has been able to stop Swagger. He returned with very little change to his gimmick, but his attitude and character speaks volume.
With both WWE Superstars in the World Heavyweight title on the rise, it will be difficult to predict the winner.
Can Jack Swagger continue his rise as he wants in his America?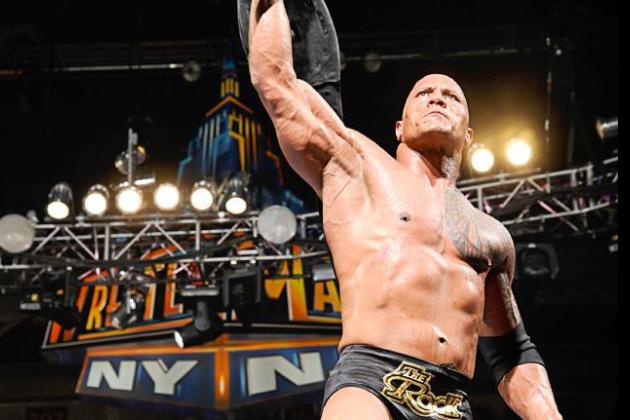 photo courtesy of wwe.com
The WWE Champion is on the rise as The Rock defeated CM Punk at the conclusion of the second pay-per-view in a row.
The Rock has not necessarily been better than CM Punk in terms of promos and mic work, but there's no denying that when the title is on the line, The Rock has gotten the job done.
While the Royal Rumble win was somewhat controversial, The Rock didn't get much help at Elimination Chamber either. There was some controversy as it relates to the referees, but The Rock has pinned CM Punk more times than anyone else has since 2011.
The only question now is can The Rock stay on the rise post WrestleMania?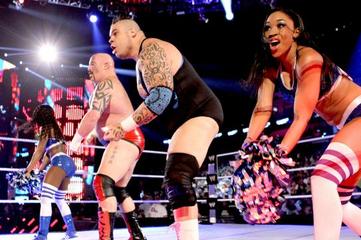 photo courtesy of wwe.com
Two Superstars who were seemingly going nowhere with their careers have formed the next great entertaining tag team in WWE.
After defeating Team Rhodes Scholars—the former No. 1 contenders for the tag team titles—Clay and Tensai's night was not done.
In a backstage segment, we witnessed more of Clay and Tensai's antics. The Monsters of Funk, or perhaps the Dancing Disasters, could be in line for a future tag team title match.
The Funkasaurus and Sweet T have been on the rise since bonding over their love for dancing.
Team Hell No continues to be dysfunctional and it is only a matter of time until a tag team takes their gold away. With Team Rhodes Scholars not out of the picture, can Tensai and Clay be the new No. 1 contenders?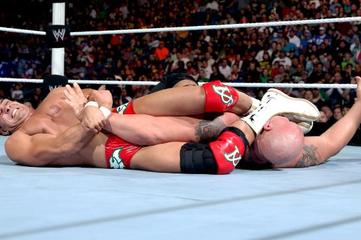 photo courtesy of wwe.com
Big Show has not been a happy camper since losing the World Heavyweight title to Alberto Del Rio on an episode of SmackDown.
WWE Elimination Chamber 2013 was not very different as Show was once again unable to reclaim the title. Despite having control during most of the match, Big Show tapped out to Del Rio's armbreaker submission hold.
Although Big Show's claim that Del Rio has never pinned him is still true, Del Rio continues to find ways to defeat the giant.
With Jack Swagger next in line for a title shot at WrestleMania, where does that leave Big Show?
As one of the older Superstars in WWE, Big Show may be falling down the ladder faster than Zack Ryder can say Hoeski.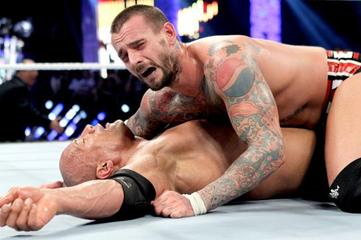 photo courtesy of wwe.com
The WWE Superstar with the longest reign as WWE Champion in over 25 years has now lost two pay-per-views in a row to The Rock.
CM Punk did not get any assistance in the WWE title match at Elimination Chamber despite the fact that if The Rock was disqualified or counted out, Punk would have won the belt.
We also did not witness the return of the Undertaker; meaning Punk's WrestleMania opponent is still a mystery.
Punk is not likely to enter the WWE title match with Cena and Rock, meaning he will not be in the main event. This guy was the top face, top heel and top Superstar of 2012 and now he has to take the backseat again?
How far will CM Punk fall?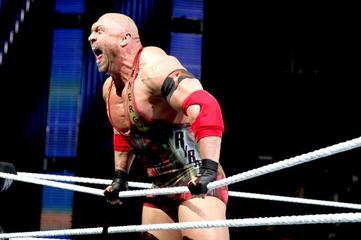 photo courtesy of wwe.com
For the fifth pay-per-view in a row, Ryback was on the losing end of his match. The Big Hungry seemed to be on the verge of becoming the next top babyface in WWE.
Why has Ryback fallen so far since October 2012?
At Hell in a Cell, Survivor Series and WWE TLC 2012, Ryback lost in ways that still allowed him to look strong.
However, at WWE Elimination Chamber 2013, Ryback was pinned cleanly after a spear by Roman Reigns.
One could see the frustration by Ryback following the match and he may have even hinted at a possible heel turn.
Regardless, Ryback needs to do something to stop this five-month pay-per-view losing streak.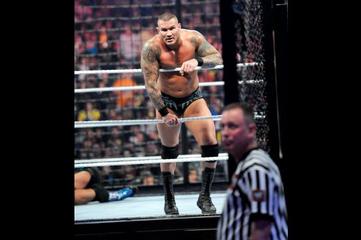 photo courtesy of wwe.com
Speaking of losing streaks, can you even remember the last time Randy Orton won? The Viper has not been World Champion since 2011 despite being involved in countless No. 1-contenders matches.
He was able to pin and eliminate the World's Strongest Man during the chamber match, but he also lost to a quick roll-up by Jack Swagger.
Since returning from a suspension last year, Orton has not received any sort of push and has been regulated to upper midcard matches. Orton faced Kane at WrestleMania 28 and could possibly have another meaningless WrestleMania match with Mark Henry this year.
Will Randy Orton continue to fall or will he get another main event push at some point?
Whose stock do you think is rising after WWE Elimination Chamber 2013? Whose stock do you is falling? Please leave your comments, ideas and thoughts in the section below.
Follow me on Twitter (@sethgutt) and check out my site guttwrenchpowerblog.com.
You can like GWP on Facebook here.