Villanova Basketball: Pass/Fail for Each Player Based on 2013 Expectations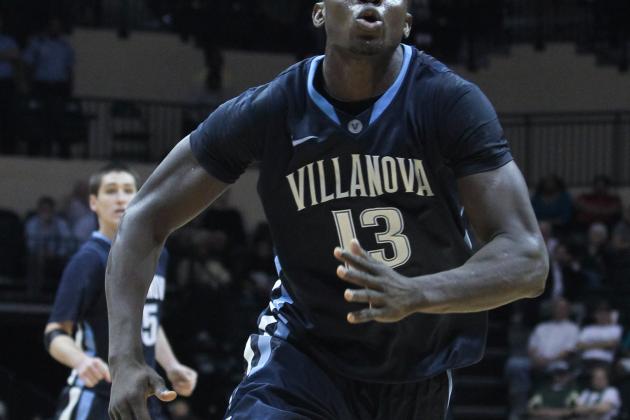 Kim Klement-USA TODAY Sports

As we reach the final few weeks of the college basketball season, it is only right that we begin to evaluate a team and deem their season either a success or failure.
Not much was expected out of the very young Villanova Wildcats this season. However, they have turned some heads with upsets of Syracuse and Louisville, and they still have a realistic chance of qualifying for the NCAA Men's Basketball Tournament.
While the overall grade of the team's performance is still up in the air, the individual grades for each player are close to being set in stone.
The grading system for each individual on the Wildcats roster is very simple.
Using a pass/fail system, the nine players who play a significant role on the court for Villanova will be graded based on their expectations going into the 2012-13 season.
Begin Slideshow

»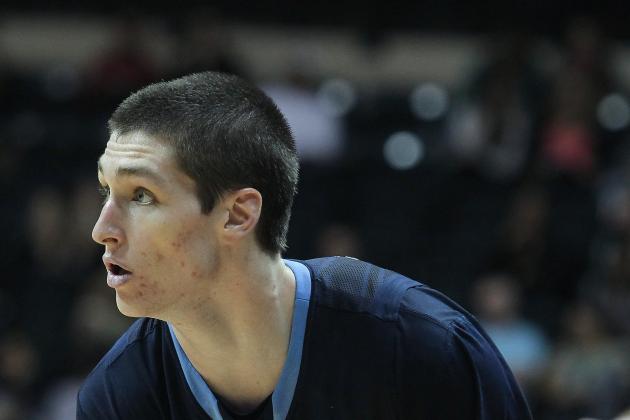 Kim Klement-USA TODAY Sports

Grade: Pass
Going into the season, freshman guard Ryan Arcidiacono was expected to take control of a Villanova offense that was without a point guard after the early departure of Maalik Wayns.
In his first five games, Arcidiacono got off to a hot start before his play cooled down in December.
Once conference play approached, Arcidiacono's play on the court continued to improve.
Amongst some dreadful shooting performances, the freshman has also delivered four 20-plus point performances, including his 25 against UConn on Saturday.
While there are still of plenty of things to improve on in his game, we have to remember Arciadiacono was thrown into the fire and still has three years to develop into a star.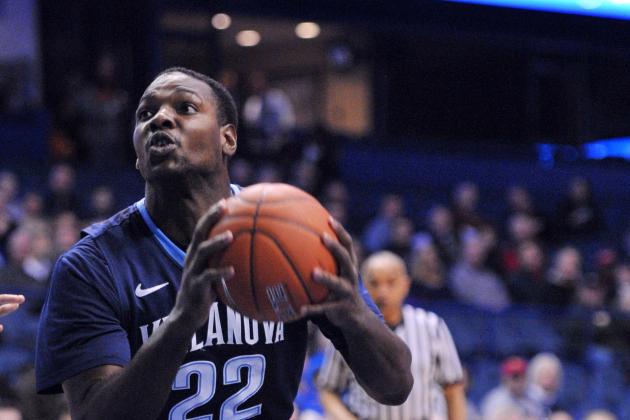 Rob Grabowski-USA TODAY Sports

Grade: Pass
JayVaughn Pinkston has become the Wildcats' leading scorer with his consistent play.
The sophomore forward is averaging 12.6 points per game and has used been as a valuable sixth man by coach Jay Wright for most of the season.
Not much was known about how Pinkston would respond to an expanded role this season. He has thoroughly impressed, and there is not much to complain about in regards to his play.
Just like most of his teammates, this season is a learning experience for Pinkston, and he will undoubtedly be a better player going into next season.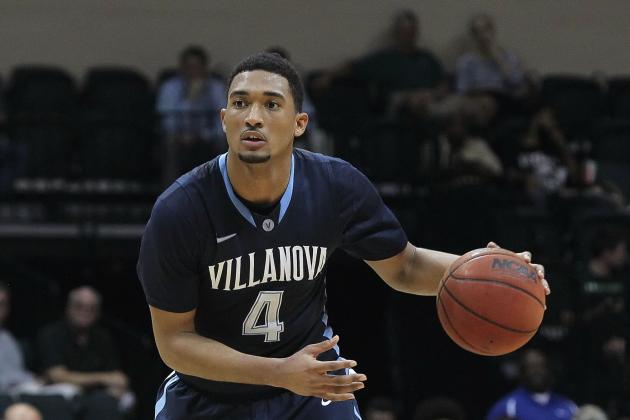 Kim Klement-USA TODAY Sports

Grade: Pass
After playing in a limited role last season, Darrun Hilliard has developed into an efficient role player for the Wildcats.
The sophomore guard did have a rough start to the season, but once the calendar turned over to 2013 his play improved greatly.
Hilliard scored in double figures in nine of his first 11 games of 2013, including a 25-point performance in a home win over Syracuse.
Hilliard's points per game average has risen to 11.2, but he has had a rough past week by scoring just 10 points in his last two games.
While his play has dropped off as of late, Hilliard has still done more than enough at the guard position this season to exceed his preseason expectations.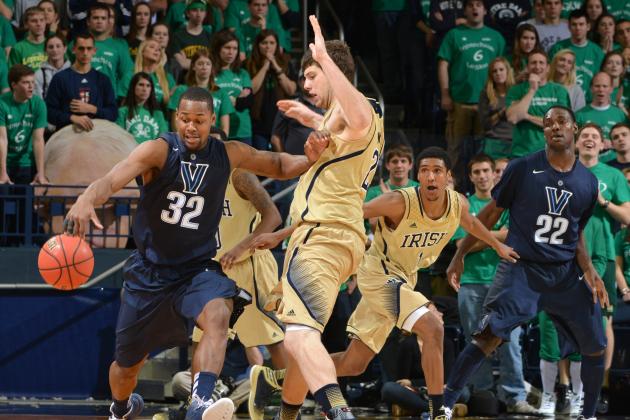 USA TODAY Sports

Grade: Pass
James Bell was not expected to emerge as a star this season, but he was expected to develop into a leader on the court.
The junior guard from Orlando has done just that by becoming one of the leaders on a very young Wildcats team.
Not only has Bell delivered in the intangibles department, he has also increased his statistical totals in each major category.
Bell's points per game are up by two points, while adding one more rebound per game to his average. He has even improved in the assist category, although he has done so in the most marginal way, with an improvement of 0.1 assist per game.
Next season, the expectations for Bell will be even higher, and he should step into the role of senior leader and captain.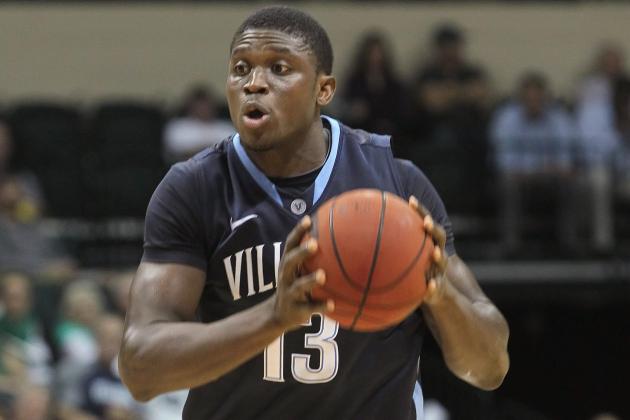 Kim Klement-USA TODAY Sports

Grade: Fail
Mouphtaou Yarou went into this season as the most experienced player on the team, and he was expected to provide the Wildcats with a powerful paint presence.
During nonconference play, Yarou failed to deliver night in and night out for the Wildcats.
Once Big East play began, the senior center improved his play, but his numbers are nowhere near the figures he averaged last season.
After averaging 11.3 points and 8.2 rebounds per game last season, Yarou is averaging just 9.1 points and 7.1 rebounds per game this season.
It is hard to argue against the contribution of Yarou in the last 10 games, but his season as a whole has been somewhat of a disappointment.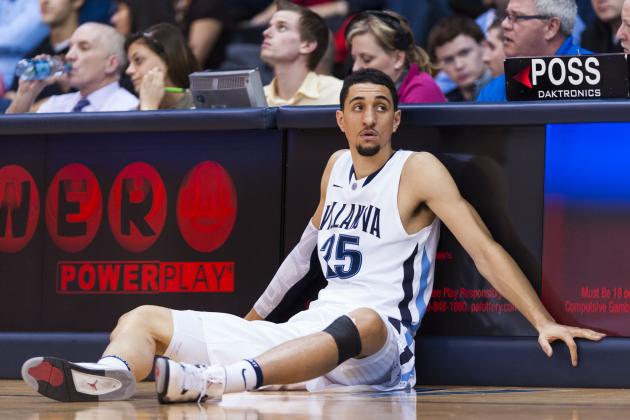 Howard Smith-USA TODAY Sports

Grade: Fail
Maurice Sutton was never expected to be a star on this season's Villanova team. However, he was expected to make some type of contribution.
Since the victory over Syracuse, Sutton's time on the court has been marginal at best.
Sutton was expected to be a viable option off of the bench that would spell Yarou in the paint, but that expectation has gone down the drain as the season rolls on.
Unless he does something miraculous in the final weeks of the season, Sutton's career at Villanova will come to a very quiet end.
Frank Victores-USA TODAY Sports

Grade: Pass
Daniel Ochefu was not expected to do much in his freshman season, but he has developed into a big man that provides Villanova with valuable minutes off of the bench.
Ochefu's role has increased since Big East play began, and he is now the preferred backup to Yarou.
While his contribution in the points column may not be significant, Ochefu has pulled down his fair share of rebounds against Big East opposition.
Ochefu is not facing a ton of pressure this season, but next season he will be the focal point of the game in the paint after the graduation of Yarou.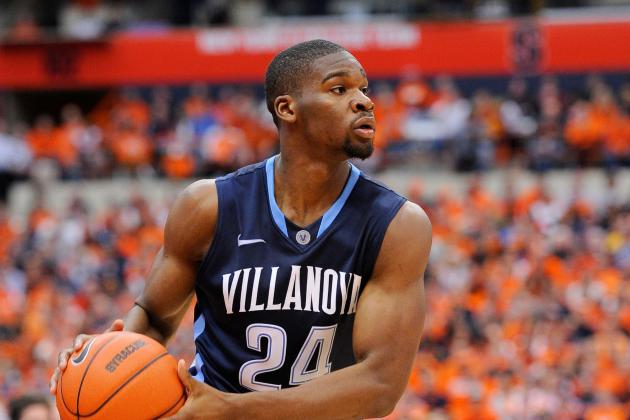 Rich Barnes-USA TODAY Sports

Grade: Pass
As a freshman last season, Achraf Yacoubou did not contribute much to the Viillanova cause.
Yacoubou has not done much off of the bench this year, but he has improved on his point total from last season.
Yacoubou is averaging 3.5 points and 3.1 rebounds per game in a very limited role.
Going into his third season at Villanova, Yacoubou will once again have to compete with the talented, young guards on the roster. He may not receive much playing time next season either.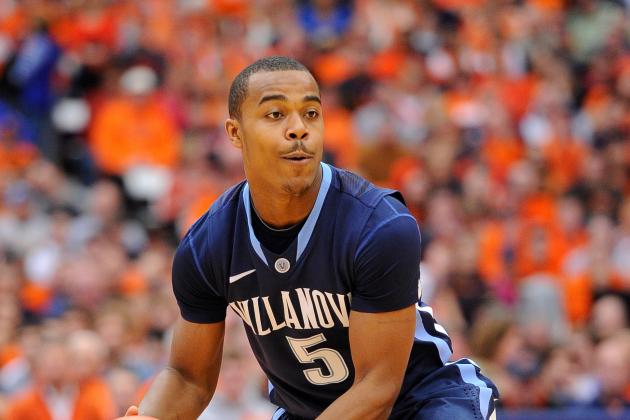 Rich Barnes-USA TODAY Sports

Grade: Fail
Tony Chennault came into the Villanova team this season after two seasons at Wake Forest, and his productivity has dropped off considerably compared to last season.
Last season in Winston-Salem, Chennault averaged nine points per game—a total that he has far from matched this season.
Chennault is averaging 3.6 points per game in his role coming off of the bench this season.
The bad news for the junior guard is that he is stuck behind the likes of Arciadiacono and Hilliard on the depth chart. Because of that: He may not be expected to contribute much for the rest of his Villanova career.
Follow me on Twitter, @JTansey90.