Contract Details for Aiken and Lubick, Plus New Terms for the Returning Asst.
Use your ← → (arrow) keys to browse more stories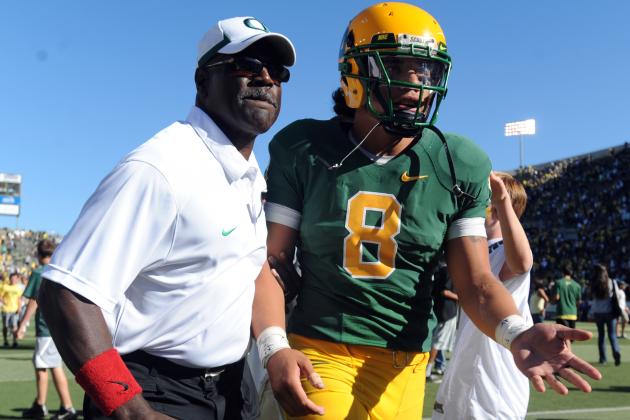 Steve Dykes/Getty Images

Since Mark Helfrich was promoted to head coach, he and athletic director Rob Mullens have been finalizing new contracts with Helfrich's staff of assistants. New defensive line coach Ron Aiken signed a three-year, $1.2 million deal earlier this month, with a unique structure that he requested for whatever reason and pays him $300,000 for 2013, $500,000 for 2014 and $400,000 for 2015. This week, new receivers coach Matt Lubick finalized terms on a three-year, $325,000 contract.