The One Big Move All 32 NFL Teams Could Pull off This Offseason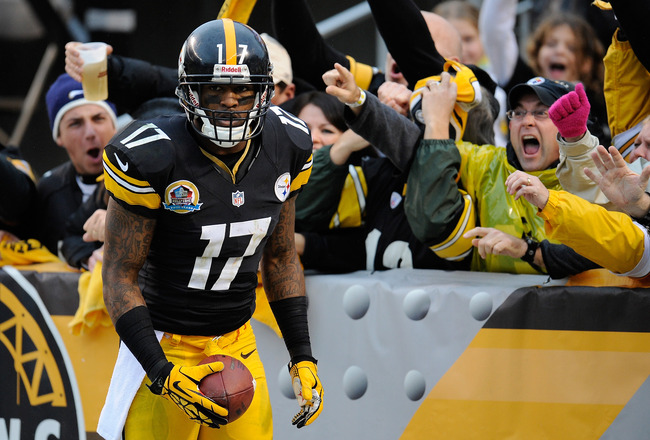 Joe Sargent/Getty Images
Super Bowl XLVII isn't even visible in the rear view mirror any more, and the NFL offseason is in full swing. The NFL Scouting Combine kicks into high gear this week, and free agency is around the corner.
Teams are already making big moves. The Jets slashed enough salary to make Wes Craven blush. The franchise tag has already been bandied about by a few teams. Free agency buzz is in a crescendo.
What is one bold move that each team could pull off? Here is a list, which may or may not contain some facetious entries.
Arizona Cardinals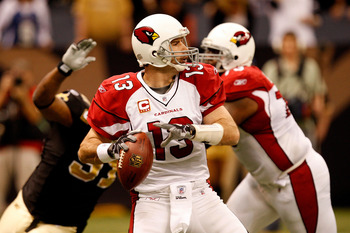 Ronald Martinez/Getty Images
What's the one big move the Cardinals could pull off this offseason? How about luring Kurt Warner after retirement?
After all, the 41-year-old who's been out of football for four years should still be better than whatever they have at quarterback right now.
Atlanta Falcons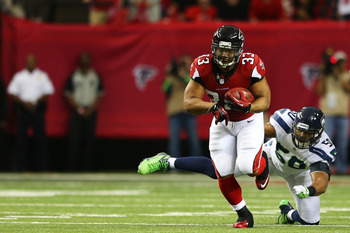 Mike Ehrmann/Getty Images
Since the Falcons actually won a playoff game—barely, but a win is a win—we can scratch that idea as a "bold move."
Getting rid of Michael "The Burner" Turner might be one, however. The Falcons have stuck with him through thick and thicker, but it might be best to quit while they are ahead.
Jacquizz Rodgers isn't exactly the running back of the future, but they can figure things out later.
Buffalo Bills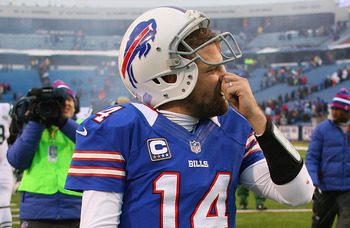 Rick Stewart/Getty Images
Perhaps it might be a good idea for the Bills to draft a quarterback with their top draft pick.
The Bills have never drafted a quarterback with their top pick. Sure, they took Jim Kelly in 1983, but he was actually their second pick of the first round.
Other than that it has been weeping and gnashing of teeth in Buffalo for the most part.
Baltimore Ravens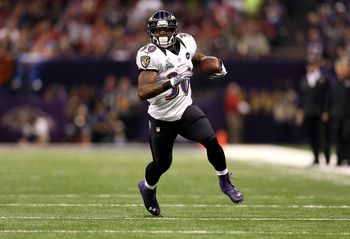 Christian Petersen/Getty Images
Ray Rice has a fat contract, and he has largely lived up to the price tag. But maybe it's time to give the new guy a bigger role.
Bernard Pierce was an unheralded fourth-round rookie last season, but he was more effective than the starter by some metrics. He was one of the league's most elusive running backs per Pro Football Focus while Ray Rice was near the bottom of the league.
Should the Ravens cut Ray Rice? No, that would be stupid. But they could pledge to make Pierce part of a timeshare, which will cause a stir among fantasy footballers and Ravens fans alike.
Carolina Panthers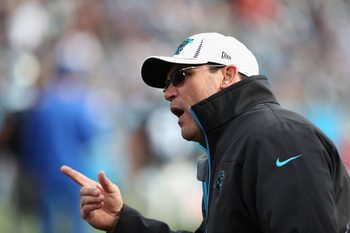 Streeter Lecka/Getty Images
The Panthers improved to a glorious 7-9 last season, but it came at the expense of a weak schedule.
Somehow Ron Rivera survived the front office bloodbath, which included the firing of a general manager that drafted the 2011 Offensive Rookie of the Year and 2012 Defensive Rookie of the Year.
Can Jerry Richardson get a mulligan?
It would be the ultimate ballsy move if Ron Rivera were to get the axe now. It won't happen, but would that really be worse than a mid-season firing if the Panthers get off to another slow start?
Chicago Bears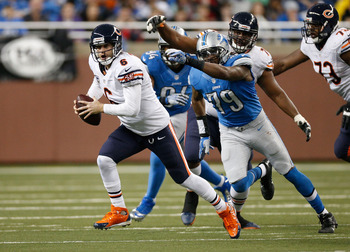 Gregory Shamus/Getty Images
Jay Cutler's offensive line has been so bad over the years, the Bears may as well not play with one.
Why not play without an offensive line? Innovation is coveted in today's NFL. The Bears could draw up an agreement with their opponents to only rush the quarterback after counting to five Mississippis.
Of course this would mean using Matt Forte is out of the question, at least as a runner.
Conversely, the Bears can do something to fix that offensive line.
Cincinnati Bengals
Al Bello/Getty Images
After being booted in the first round of the playoffs in consecutive seasons, the Bengals are the new Falcons. The problem is Andy Dalton isn't as good as Matt Ryan.
There is no way Cincinnati would replace Dalton at this stage, but it would be bold of them to go after another quarterback in the draft. Playoffs notwithstanding, the future at quarterback may not have red hair.
That is not to say Dalton cannot take the next step, but he seems to be more Matt Schaub than Tom Brady at this point.
Cleveland Browns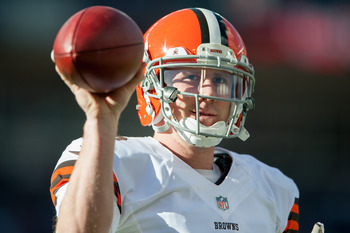 Dustin Bradford/Getty Images
The Browns have already made plenty of bold moves, particularly when they got rid of Tom Heckert to bring in Joe Banner and Michael Lombardi.
It would take real gusto—and a lack of vision—for Lombardi to push Josh Gordon out of Cleveland because of the evaluation Lombardi gave him before the supplemental draft last season.
That being out of the question, the next biggest thing they cold do is draft or sign a quarterback. Did you know Alex Smith is younger than Brandon Weeden?
Considering the latter had a lackluster rookie season despite some nice weapons on offense, this shouldn't be out of the question.
Dallas Cowboys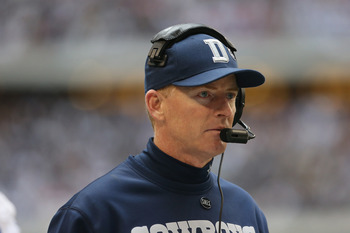 Ronald Martinez/Getty Images
The Cowboys have been a model of consistency the past couple of seasons. That is to say they have consistently finished around .500 in recent years, including consecutive 8-8 finishes.
You might think that would lead to some changes in the front office, but you would be wrong.
Jerry Jones is the general manager, and he doesn't have the gall to fire himself. Next up is Jason Garrett, who has underwhelmed as the head coach.
Sure, Jones stripped play-calling duties from the third-year head coach. But what if he stripped all duties?
Jones' loyalty to the under-performing head coach is a bit baffling. It's almost like sticking with a mediocre quarterback because of the upside.
Denver Broncos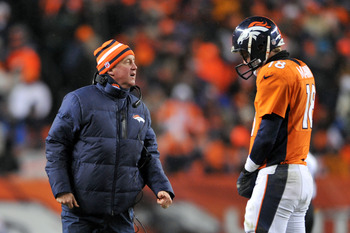 Dustin Bradford/Getty Images
The Broncos got all their bold moves out of the way last year when they signed Peyton Manning to a massive contract and subsequently managed to trade Tim Tebow. Hence, there is little for them to accomplish that could be deemed "bold."
Maybe they will pick Tim Tebow off waivers to appease the restless crowds at Mile High Stadium.
Detroit Lions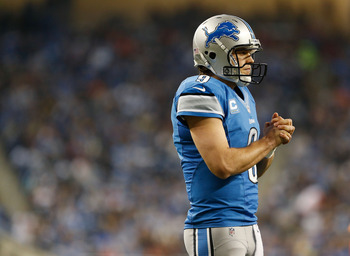 Gregory Shamus/Getty Images
On and off-field antics got Titus Young booted from the Lions a few weeks ago, and they were bold enough to let the two-year veteran go without even seeking compensation.
Detroit needs help in the secondary, though, and one move they could make is actually signing a good defensive back or two. They could also look at taking one high in the NFL draft.
Green Bay Packers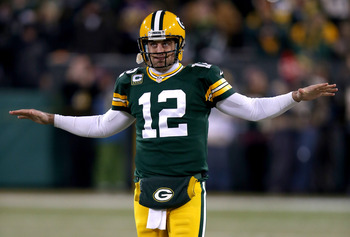 Jonathan Daniel/Getty Images
Ted Thompson is not known for his bold moves. His biggest free-agent acquisition during his tenure in Green Bay was signing Charles Woodson—whom he just cut to save money.
Perhaps the Packers can manufacture a title belt for Aaron Rodgers to wear on the field. How fun would it be to see Rodgers celebrate with that thing?
Or maybe they will institute a new hair policy that will force Clay Matthews to shave his head. That might make him angry enough to jump through a wall or eat someone.
Houston Texans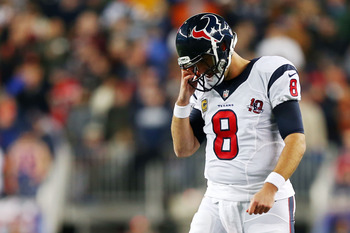 Elsa/Getty Images
Matt Schaub has been good for the Texans, but he may have reached his peak. That is why the Texans must seek a higher power at quarterback, and I'm not talking about Tim Tebow.
The championship window recently opened for the Texans, but it already feels like it's closing. The defense has become one of the best when healthy, but the offense sputtered and faltered at the end of last season.
Can they keep it up with Schaub at the helm?
Why not at least look at drafting a quarterback with a high draft pick? Unless T.J. Yates is the future of the organization, that is.
Indianapolis Colts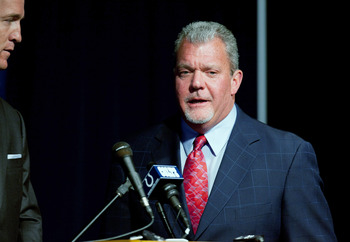 Joey Foley/Getty Images
Jim Irsay cut ties with a living god last year when he let Peyton Manning go. It helped that he had Lucked into another franchise quarterback, but it was a bold move nonetheless.
This year he has already cut ties with another big-name Colt in Dwight Freeney. It's difficult to think of a particularly bold move the Colts could make this offseason other than perhaps getting Irsay to give away more cool stuff on Twitter.
Jacksonville Jaguars
Sam Greenwood/Getty Images
The Jaguars went bold this offseason by changing their logo.
Last year Jacksonville was widely ridiculed for selecting a punter early in the third round of the draft. Bryan Anger went on to have a fine rookie season as the Jaguars went 2-14.
Who's laughing now?
They could double up on that boldness by selecting Dustin Hopkins, kicker out of Florida State, with a high draft pick. Sure, Josh Scobee is fine, but they could have the best young kicking tandem in the NFL.
That, or they can scrap plans to give Blaine Gabbert another ill-fated shot at the starting gig and just draft another quarterback.
Kansas City Chiefs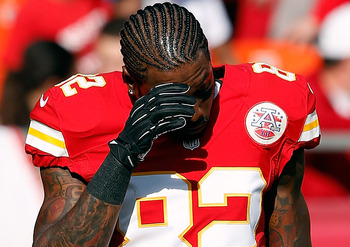 Jamie Squire/Getty Images
Rumor has it that Dwayne Bowe wants out of Kansas City. What bolder move could they make than slapping him with another franchise tag?
The tag would cost them 120 percent of what they paid him last year, which would be somewhere north of $11 million. That is a lot of cheddar to keep a guy that doesn't want to be around.
Miami Dolphins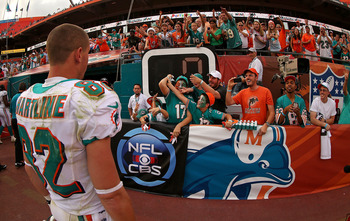 Mike Ehrmann/Getty Images
The Dolphins made a bold move taking Ryan Tannehill with the eighth overall pick last year. Now it's time to give him someone to throw to.
Brian Hartline had a fine year, eclipsing 1,000 yards for the first time in his career. But he scored just one touchdown on a blown coverage.
All in all, Dolphins receivers caught the fewest number of touchdowns in the league, and they caught a league-worst three catches for 40 yards or longer. Randy Moss does more than that in his head during a single press conference.
Minnesota Vikings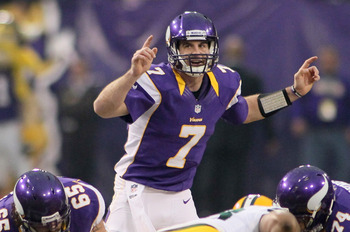 Andy King/Getty Images
Minnesota squeaked into the playoffs last season despite playing in the vaunted NFC North, and with Christian Ponder.
The second-year quarterback couldn't parlay having a predator drone in the backfield occupying the attention of defenses into a decent season.
Sure, he didn't have much to throw to at wide receiver when Percy Harvin went down, but he had to do better than his paltry 6.08 YPA.
Why not replace him? Or at least light a fire under him. Maybe Alex Smith can do what Ponder couldn't. Or, perhaps, another draft pick is in order.
New England Patriots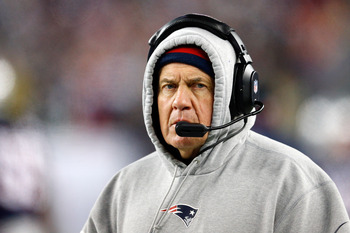 Jim Rogash/Getty Images
When the Patriots made a bold move to get Randy Moss in 2007, the offense set NFL records. It hasn't been bad since then, but they desperately need a deep threat.
They could really make a splash by signing a guy like Mike Wallace, who would blow the lid off of defenses. Assuming they could also retain Wes Welker, this would be a nightmarish scenario for opposing defenses.
And Bill Belichick will further his reputation for being an evil genius.
New Orleans Saints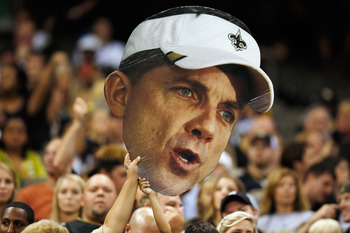 Chris Graythen/Getty Images
Short of turning the Saints logo into a giant middle finger, the Saints have little to do that can be considered bold.
Sean Payton is back, and rest assured he will bring his team on a mission of vengeance this fall.
New York Giants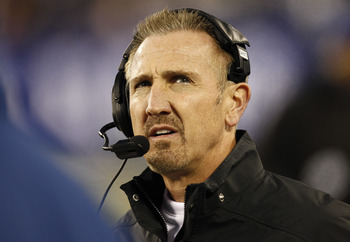 Jeff Zelevansky/Getty Images
Steve Spagnuolo parlayed a fantastic tenure as the defensive coordinator for the New York Giants into an ill-fated stint as the head coach in St. Louis and a poisoned attempt to coach the New Orleans Saints defense during the bounty scandal.
The Giants, meanwhile, won another title without him. But their defense is showing cracks. Perhaps a reunion is in order?
There is that pesky business where Perry Fewell is currently employed in the position, but that is neither here nor there.
New York Jets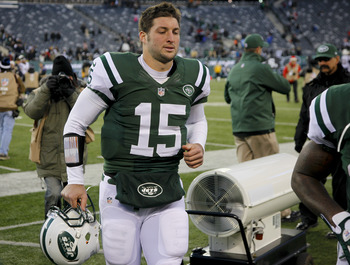 Jeff Zelevansky/Getty Images
The Jets are probably going to cut Tim Tebow soon. But why spoil the fun?
After all, Mark Sanchez isn't exactly Joe Flacco. If the Jets haven't realized that by now, they might be in for another long few seasons. Why not give Tebow an honest shot?
Not only would the Jets give a substantial portion of their fanbase what they want—whether that means no Sanchez, more Tebow or both—but we will all finally be able to put to bed the notion that Tebow is a viable NFL quarterback.
It's a win-win for New York and for America.
Oakland Raiders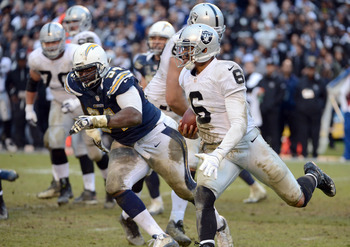 Harry How/Getty Images
The Raiders may have given up several high draft picks to lure the highly esteemed Carson Palmer out of retirement, but that shouldn't preclude them from moving on from the aging quarterback.
They very well could draft a quarterback with the No. 3 pick that Palmer helped them earn, but he may not be ready to start if that's the case.
Why not give Terrrell Pryor a shot. Remember him? He made a name in the tattoo business during college, and he has some wheels.
Philadelphia Eagles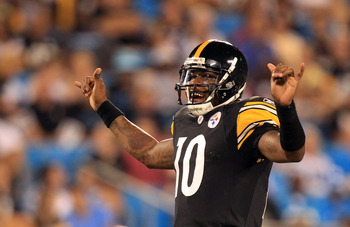 Streeter Lecka/Getty Images
That is a picture of a Pittsbugh Steeler, but Dennis Dixon will be donning an Eagles uniform next season. Assuming he doesn't flunk out of training camp, that is.
Why is there a picture of Dennis Dixon in a Pittsburgh Steelers uniform on this slide? Because he could be the next starting quarterback in Philadelphia.
Hear me out.
Michael Vick isn't very good, and can you imagine Nick Foles running the no-huddle, high-octane offense?
Assuming Chip Kelly is importing that to his team, why not have someone familiar with that style of offense?
Pittsburgh Steelers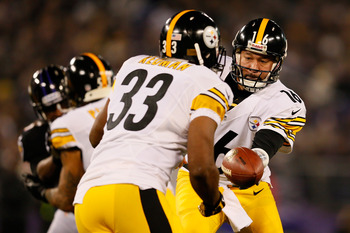 Rob Carr/Getty Images
Running backs. Who needs them?
The Steelers currently have zero running backs under contract thanks to an offseason run-in with the law for Chris Rainey. This could be the next evolutionary step in the NFL.
Pittsburgh could run four and five-wide sets in the no-huddle and pick apart defenses without giving them a reprieve.
San Diego Chargers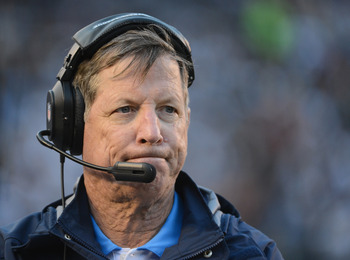 Harry How/Getty Images
Norv Turner and A.J. Smith are gone. That's like adding salt to a plain baked potato.
The new, bold flavors Chargers fans might taste without Norv and A.J. might actually bring some back to the stadium on Sundays.
What kinds of moves can they make this offseason to get there?
San Francisco 49ers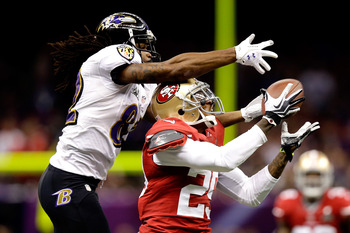 Ezra Shaw/Getty Images
Chris Culliver made waves before (and during) the Super Bowl for all the wrong reasons. His homophobic remarks earned him scorn around the country, and he looked lost at times during the big game.
He has two years left on his contract, and he is a relative bargain despite the fact he was burned more often than the toast in beginner's cooking class during the Super Bowl.
But the 49ers could make a statement by cutting him.
Seattle Seahawks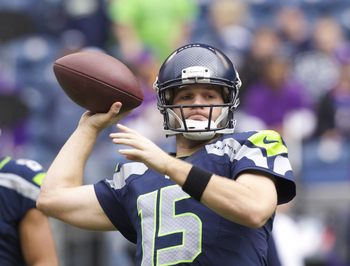 Stephen Brashear/Getty Images
There is an expectation the Seahawks will cut or trade Matt Flynn. After all, they paid him good money to lose his starting job to a 5'10" rookie.
Granted, Russell Wilson wound up being the Offensive Rookie of the Year in my eyes, but that still leaves Flynn collecting expensive dust as his backup.
But why trade or cut him?
He might be more expensive than your average backup quarterback, but it's not like the Seahawks have a proven alternative. They could take another quarterback in this year's draft, but why spend a mid-round draft pick on a lottery ticket at backup quarterback?
St. Louis Rams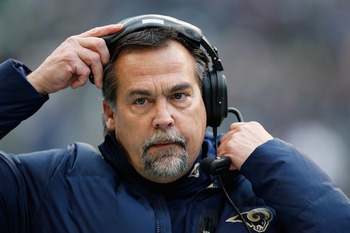 Kevin Casey/Getty Images
You will note from the photo that the Fisherstache is gone, replaced by the Fishergoatee.
It's time to shave, Jeff Fisher.
But seriously, the bold move the Rams could make would be to sign Danny Amendola to a long term deal.
It doesn't have to be an incredibly expensive deal, but any guaranteed money is a risk given the fact he is listed on the injury report with at least a paper cut every week.
Tampa Bay Buccaneers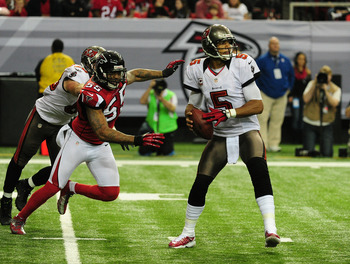 Scott Cunningham/Getty Images
What can we say about the Tampa Bay Buccaneers?
Seriously, there is not much to say about a 7-9 team with a universally disliked rookie head coach. Since firing Greg Schiano is probably too bold for even this article, there has to be something else they can do to stir things up in the Tampa-St. Petersburg Bay Area.
I'll leave this one to the readers. What bold move could the Buccaneers make this offseason? Brave the comments section below to post your thoughts.
Tennessee Titans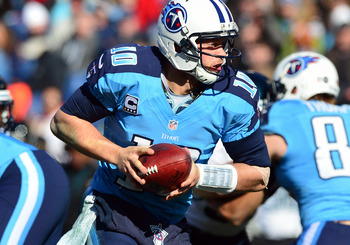 Don McPeak-USA TODAY Sports
The Titans drafted Jake Locker with the eighth overall pick in 2011, and he has yet to live up to his billing.
That is why one bold move for them would be to select a quarterback early in the 2012 draft. If at first you don't succeed, don't mix metaphors.
Washington Redskins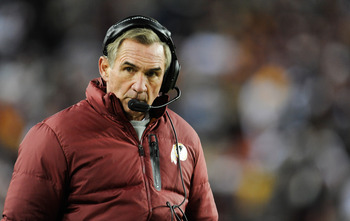 Patrick McDermott/Getty Images
What's the boldest move the Redskins could make? How about changing their team name?
Washington's offensive moniker has become benign because of familiarity and ubiquitousness. The Redskins are a part of modern Americana almost as much as the Cowboys. But does it make it okay?
The hand-waving at the notion that Washington could change its team name is simply resistance to change. The D.C. mayor has said that much needs to happen if they are ever to come back to playing in the city that lends its name to the team.
Our conscience should demand it as well.
Keep Reading