5 Times Brendan Rodgers Has Got His Liverpool Selection Wrong This Season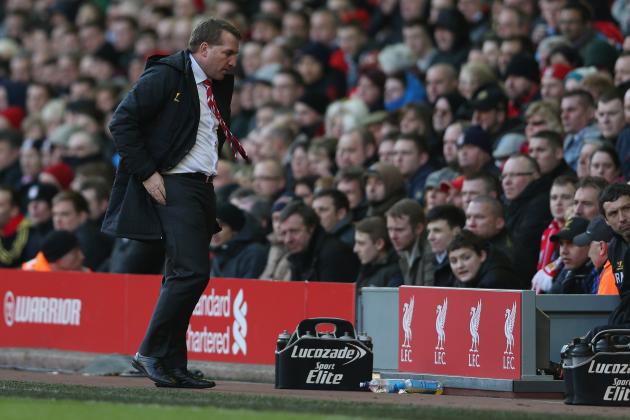 Clive Brunskill/Getty Images

Since becoming Liverpool manager, Brendan Rodgers has more or less established a settled first-choice team for his Premier League fixtures.
While the names have changed somewhat for domestic and European cup games, the side has been largely settled for different stages of the league campaign. Results have improved as the season has progressed—though consistency still remains something of an issue for Liverpool as a team.
Sometimes a poor result is down to pure bad luck.
Sometimes because the opposition has simply been the superior footballing side.
But once in a while the manager also has to shoulder the responsibility of selecting the wrong team.
Not the entire 11 obviously, but at the top level even one or two players in for the wrong positions can have a big impact on a team's ability to take three points from any given situation.
Hindsight is a wonderful tool for analysing decisions—but nonetheless, here are five occasions which the Reds' manager might look back on and suggest that alternative arrangements might have been made.
Begin Slideshow

»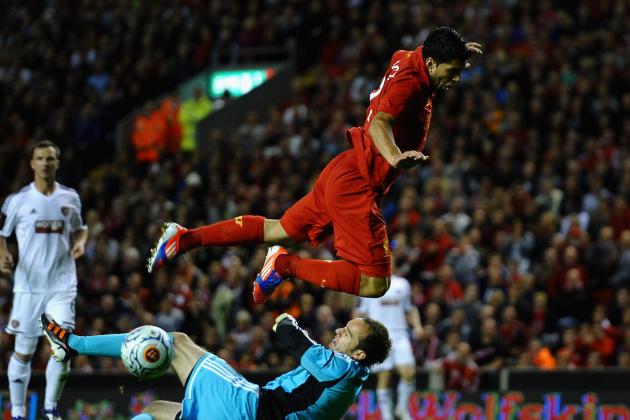 Laurence Griffiths/Getty Images

Very early on in the season, Brendan Rodgers was getting his first few tastes of European football as a coach.
Liverpool faced a second leg match for the Europa League qualifier against Scottish side Hearts, just a few days before they played Arsenal in a League fixture.
While qualification for the group stage was an important objective, a home fixture against Arsenal—one of the Reds' rivals for a top-four place—should have taken an even greater priority.
The main players Luis Suarez and Steven Gerrard, along with Joe Allen at the time, should have been rested at the time ahead of the Gunners clash.
Hearts' exertions forced the game to go all the way to the end of 90 minutes before Liverpool's safe passage was assured, but there's nothing to say that a couple more fringe or younger players would not have performed in the same way as the seniors.
Against Arsenal a few days later, Liverpool's players looked jaded and lacking in the energy to combat the midfield containing—especially the powerful Abou Diaby, who ran the match.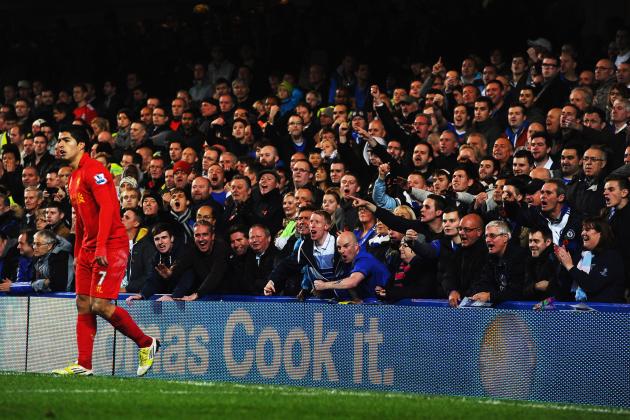 Mike Hewitt/Getty Images

To be fair to Rodgers, there was precedent for his tactical approach to this game.
Liverpool had previously gone to Stamford Bridge, played a back three and come away with a victory.
Unfortunately on the day, the pressing game was not evident in midfield, meaning that the defence was forced to stay extremely deep for fear of Chelsea getting in behind the wing-backs after turnovers in possession.
The midfield trio Joe Allen, Steven Gerrard and Nuri Sahin lacked any real conviction or aggression in their approach. Liverpool struggled until substitutions were made and the system itself was altered.
A close-range Luis Suarez header rescued a point which at one stage looked unlikely—and Liverpool could even have gone on to win in the end.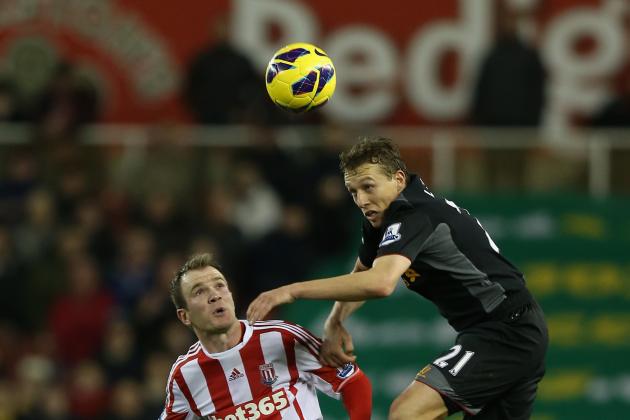 Bryn Lennon/Getty Images

When you go to Stoke, any team knows they need to bring their "ABC" game: Aggression, Bravery and Control of the ball.
Liverpool unfortunately must have left theirs on the team bus.
An overly lightweight midfield attacking line including Suso and Stewart Downing didn't offer enough pressing high up the field. Jonjo Shelvey was nowhere near active enough in the centre to stop the ball being played quickly into the attack and picked up on the second balls.
Liverpool looked ill-prepared for this match, and were outmuscled, outfought and even outsmarted.
This was a game that some of the non-regulars (at that point) should have been considered to help bring some added steel and hunger to the side.
Seb Coates and Jordan Henderson would have been two such players with more suited attributes for this particular game. Even Joe Cole, who was on the bench, might have been a more robust option in the final third than Suso—who endured a difficult lesson.
The Reds were soundly beaten here by three goals to one.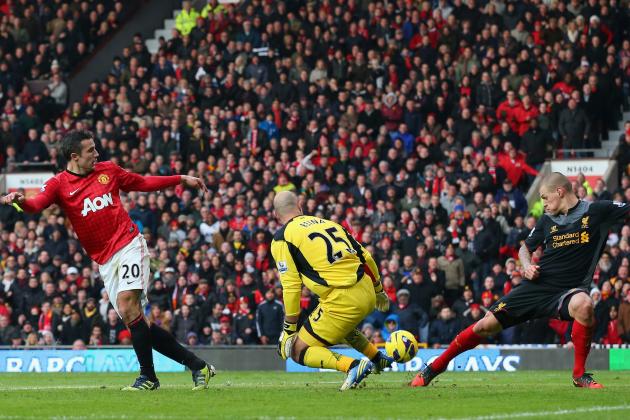 Alex Livesey/Getty Images

How do you pick a team capable of going against Premier League leaders and winning the match?
Viewers can only guess at how players have been training, any niggles they pick up midweek, their state of mind or the exact role that any particular individual has for a match.
Even so, one or two of Liverpool's starters will have been disappointed with their contributions against Manchester United.
Daniel Sturridge was probably expected by many to start the game.
And it was a shock not to see Jordan Henderson's name in the starting XI—a testament to how much he had turned around his form by then. He might not have lasted the entire 90 minutes, but the 45 that he played for showed that he had much to offer the team already.
Despite a much-improved second half, Liverpool lost 2-1.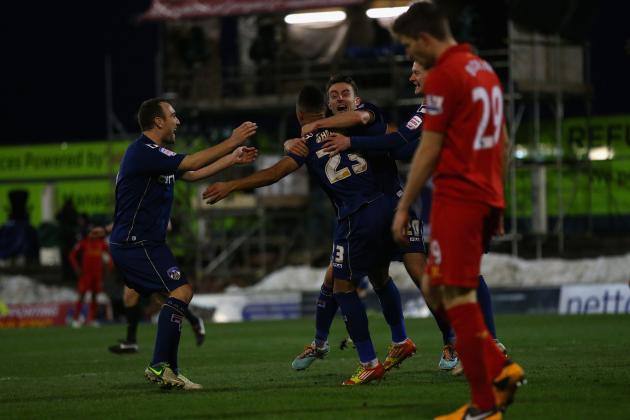 Alex Livesey/Getty Images

Youngsters need a chance to show their worth in the first team—as do senior fringe players trying to win themselves a place back in the side.
Picking the right moment to do that for the manager can be a tricky task, but playing away to a lower league side should always be viewed with caution.
Yes, some senior players needed resting.
However, too many of those who came into the Liverpool team were out of form and never really looked up for the challenge. Jack Robinson, Seb Coates, Fabio Borini and others were all off the pace.
Though these players needed a chance to show their worth, the manager has to take responsibility for picking them.
If they hadn't looked up for the fight in training previous to the game, then the decision to play them has to be questioned. If they were looking prepared and simply failed to rise to the occasion, then it will be their long-term futures at the club which come under scrutiny instead.