WWE Elimination Chamber 2013 Results: Top 5 Questions Left Unanswered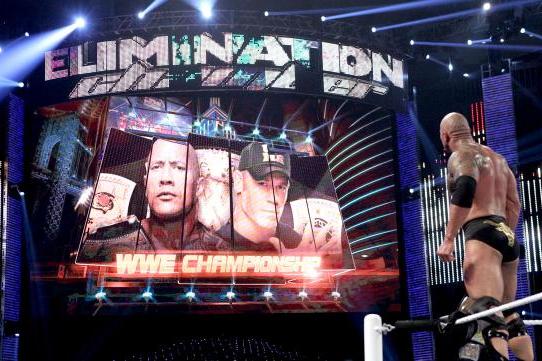 photo courtesy of wwe.com
WWE Elimination Chamber 2013 provided a number of answers as it relates to WrestleMania 29 and various feuds and angles.
However, after another historic pay-per-view event, WWE fans are once again left with questions unanswered.
The future of WWE Superstars such as Mark Henry, CM Punk and Ryback remain a mystery.
Will we be seeing a heel turn from a top babyface Superstar not named Randy Orton?
And when, oh when, will Dolp Ziggler cash in his Money in the Bank briefcase?
Just as I do after other WWE pay-per-view events (and Raw), here are the top five questions left unanswered after WWE Elimination Chamber 2013.
Begin Slideshow

»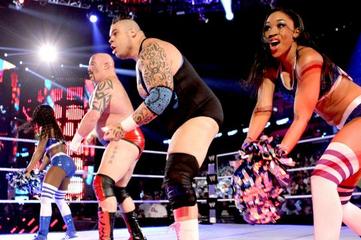 photo courtesy of wwe.com
Brodus Clay and Tensai are on a roll as a tag team after their win over Team Rhodes Scholars at WWE Elimination Chamber 2013.
Could a WWE tag team title reign be in their future?
The dancing disasters, monsters of funk or whatever you want to call them have gone from two misused or underused Superstars to two very entertaining ones.
Not only were they entertaining in the ring, but Tensai continues to make everyone laugh by poking fun at himself. His Sweet T nickname is great, and his sushi menu remark could have been the quote of the night.
If Team Hell No continue to have trouble getting along, could Sweet T and the Funkasaurus be considered the next fun-to-watch tag team in WWE?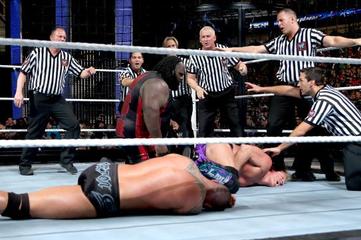 photo courtesy of wwe.com
The favorite to win the chamber match was the third Superstar eliminated when Randy Orton RKO'd Mark Henry. Rightfully so, Henry reentered the match and delivered the World's Strongest Slam to each of the remaining participants.
So where does Mark Henry go from here? One WrestleMania possibility is Ryback, but he doesn't seem to be finished with The Shield. Many questions remain unanswered for Ryback too as he left without his partners following the six-man tag match.
Nonetheless, Henry could face Randy Orton in a meaningless WrestleMania match. Orton was in a similar situation with Kane last year. There was no real true reason for their match. Henry and Orton would similarly have little to fight over.
Who will be the next inductee into the hall of pain?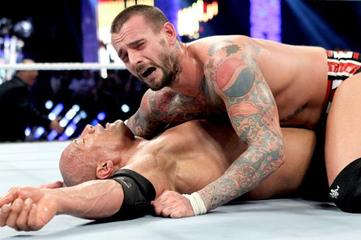 photo courtesy of wwe.com
Just like Mark Henry and Ryback, the future is a mystery for former WWE champion CM Punk. For the second month in a row, CM Punk has lost to The Rock. However, that is not the most surprising part of this situation.
The Undertaker was nowhere to be seen during the match or following CM Punk's loss. One may have thought if Punk were to lose again, he would begin to set up a WrestleMania match with the Undertaker.
Punk could still end up with a match against the streak or find a way to be inserted into The Rock and John Cena's WWE title match.
What will happen next to CM Punk?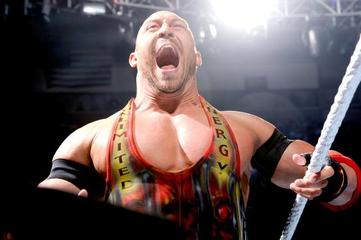 photo courtesy of wwe.com
The WWE Superstar who took John Cena's place as the top babyface against CM Punk in October, Ryback could begin to change his character soon.
After a loss to The Shield again, WWE Elimination Chamber 2013 was the fourth pay-per-view in a row in which Ryback was unsuccessful in his match.
One could tell his frustration at the conclusion of his six-man tag match as he left without tag team partners John Cena and Sheamus.
Could The Big Hungry become the Big Evil Hungry?
John Cena is expected to win the WWE title at WrestleMania 29. If The Rock does not continue to appear after April 7th, could a heel Ryback be the first to challenge Cena?
WWE fans have seen enough John Cena against CM Punk matches, but a heel Ryback would be quite intriguing.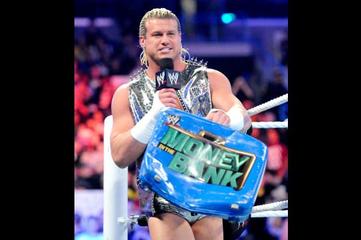 photo courtesy of wwe.com
This question is left unanswered month after month while Dolph Ziggler holds the Money in the Bank briefcase.
Even though the World Heavyweight title match was first, Ziggler's only appearance came for an impromptu match with Kofi Kingston. Ziggler obviously had to win this match, but it ruined anyone's hopes of Ziggler being involved in the WrestleMania match for the title.
Ziggler could still play a part at WrestleMania, but his former partner Jack Swagger will get a chance at the title first.
It is also possible that Ziggler holds the briefcase past WrestleMania. Del Rio is doing a great job as the top babyface champion on SmackDown, while Swagger also has an improved character.
Ziggler's future seems bright, but it's hard to tell exactly when the time for him to cash in will come.
What questions were you left with unanswered after WWE Elimination Chamber 2013? Please leave your questions, answers and thoughts in the section below.
Follow me on Twitter (@sethgutt) and check out my site guttwrenchpowerblog.com.
You can like GWP on Facebook here.