WWE Elimination Chamber 2013 Results: 5 Things We Learned from Rock vs. CM Punk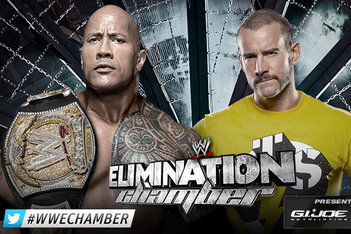 Photo Courtesy WWE
Elimination Chamber is over and we're speeding down the road to WrestleMania XXIX. The two world championship matches now appear to be set.

All indication now is that John Cena will face The Rock in the main event of WrestleMania XXIX for the WWE Championship. There's a lot to be taken from the Elimination Chamber pay-per-view.

So what can be learned from The Rock vs. CM Punk match? Here are five things.
Begin Slideshow

»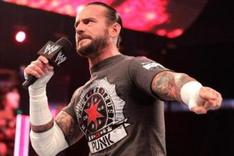 Photo Courtesy WWE
CM Punk is a ring general. The guy can flat out call a match on the fly if necessary, and he can guide a wrestler along the path to a good finish.

In both of CM Punk's matches with The Rock, he was seen talking to The Rock a lot. That says that he's helping Rock get to the right spots and finish.

He's done it before with other wrestlers as well. Reality is, The Rock may be entertaining, but he has clearly lost a lot of his wrestling ability.
Ten years away will do that, so I'm not shocked Rocky needed help, but CM Punk showed great poise and leadership guiding two lackluster matches and making them interesting.
Photo Courtesy WWE
At Elimination Chamber, as with Royal Rumble, The Rock showed that he simply isn't in wrestling shape.

Physically, The Rock may never have looked better. The guy is jacked. But It was clear five minutes in that he was gassed.

After just a few minutes into the match, the rest holds started. And they would happen several times during the course of the match.

That means we should not really expect The Rock to have a great match anymore. He just can't go for very long before looking tired. It's too bad.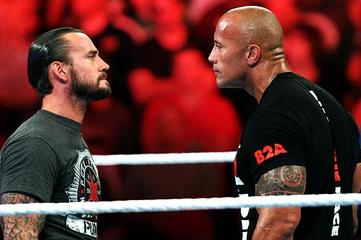 Photo Courtesy WWE
Both of these men have rabid fanbases. Both of those fanbases are distinctly different.

CM Punk had loud chants in his favor. So did Rock. What remains to be seen is whether the crowd will remain behind The Rock against John Cena. They did last year and cheered when Rocky won.

Also, will CM Punk keep getting loud chants in his favor, especially if he faces someone like The Undertaker?

We may yet get those answers. But for now, CM Punk and The Rock both have vocal supporters in the WWE Universe.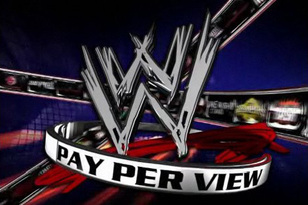 Photo Courtesy WWE
WWE is, at its core, a wrestling company. But you may have a hard time getting that out of WWE executives. Here's what they consider themselves on their own website:

"WWE is a publicly traded media organization and recognized leader in global entertainment. The company consists of a portfolio of businesses that create and deliver original content 52 weeks a year to a global audience. Our platforms include television programming, pay-per-view, digital media, magazines and films. WWE is headquartered in Stamford, Conn., with offices in New York, Los Angeles, Miami, London, Mumbai, Shanghai, Singapore, Istanbul and Tokyo."

Notice anything? Did you catch the fact that the word "wrestling" is not mentioned once in their own self-description? It's because WWE does not consider themselves a wrestling company anymore. They are an entertainment conglomerate. That's not a criticism, it's just reality.

As such, WWE will do what is best for pay-per-view buys, TV ratings, and profitability, even if it means that the die-hard wrestling fans don't like what they're doing. Sometimes, in WWE's eyes, the "best match" isn't the most profitable.

So in regards to Rock vs. CM Punk, they did what was best for business: The Rock vs. John Cena II for the WWE Championship is simply better for business than CM Punk vs, John Cena CI (that's 101 for those of you not familiar with Roman numerals).

Speaking of Cena...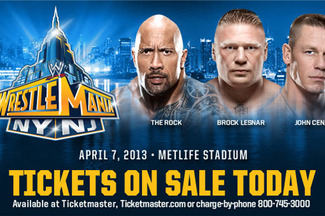 Photo Courtesy WWE
Many fans simply didn't want to believe that The Rock would defeat CM Punk at Royal Rumble. And many fans yet still cling to hope that the match will, in fact, be a triple threat that will include CM Punk. It happened, and it won't.

John Cena vs. The Rock made WrestleMania XXVIII the most profitable WWE pay-per-view ever. WWE wants a repeat as bad as the Internet Wrestling Community wants this match to be canceled. But WWE writes the stories, not Internet fans. And WWE was not about to pass up on another monster payday.

So the fifth, final, and most important thing we learned from the Rock vs. Punk match was that, in fact, we will be seeing "Twice in a Lifetime" this year.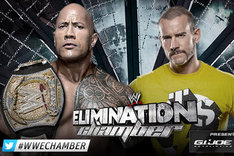 Photo Courtesy WWE
So what do you think? What did you learn from the match? What do you wish we had learned? Discuss below. Your comments are, as always, greatly appreciated.