10 MLB Players to Watch in 2013
Jim Rogash/Getty Images

With spring training gearing up, the baseball season is just right around the corner. It's crucial that players start to become re-acclimated with their teams to prepare for the 162-game season ahead. The season will have its ups and downs, but that's what fans expect to see.
There are players that bring their A-game to the field each and every game, and that's why they earn the big bucks. But there are also players that come out of "left field" and make an immediate impact for their roster. Young players from last year that made their mark on the field include Bryce Harper, Mike Trout and Todd Frazier to name a few.
The new season will bring new names that fans will hear about and not forget. Check out 10 MLB players to watch out for this upcoming season.
Begin Slideshow

»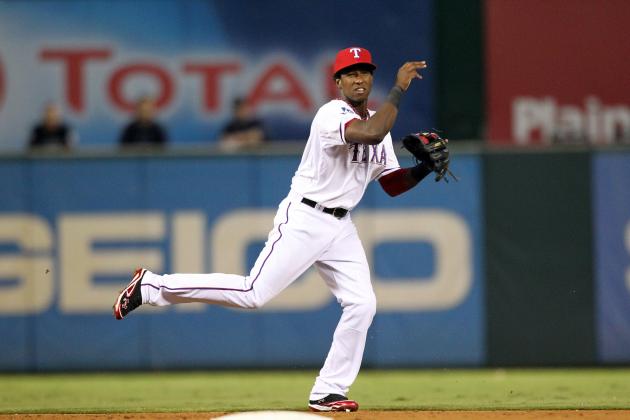 Layne Murdoch/Getty Images

Jurickson Profar is an excellent young infielder for the Texas Rangers that will make an impact in the upcoming season. At 19, he is the youngest active player in MLB. Last year, he made his MLB debut because of a minor injury to Ian Kinsler and he did not disappoint. Profar went 2-for-4 with a home run in his first career bat in the majors.
Profar will most likely back up Kinsler and Elvis Andrus this year, but should get playing time right out of the gate. If manager Ron Washington sees that Profar is more productive than one of the infielders, then don't be surprised to see him give Profar the start.
This youngster is hungry to make an impact on the next level. If Profar gets lots of playing time, then he could have a shot at being Rookie of the Year.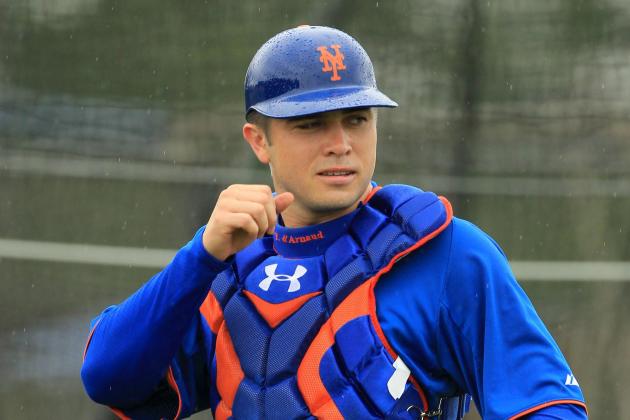 The Star-Ledger-USA TODAY Sports

Catcher Travis d'Arnaud was traded from the Toronto Blue Jays to the New York Mets through the R.A. Dickey deal. D'Arnaud is a very good catcher and an above-average power hitter that will be very useful for the Mets. He had an injury last season that sidelined him, but he has looked good so far in the first weeks of spring training.
It seems that d'Arnaud will have to compete against John Buck for that starting spot this year. A New York Times article said that d'Arnaud would be called up, once he's ready. The Mets' main reason for making the deal was to get d'Arnaud as the future catcher for the team.
We have yet to see where d'Arnaud fits on this Mets lineup, but he will likely make an impact this season.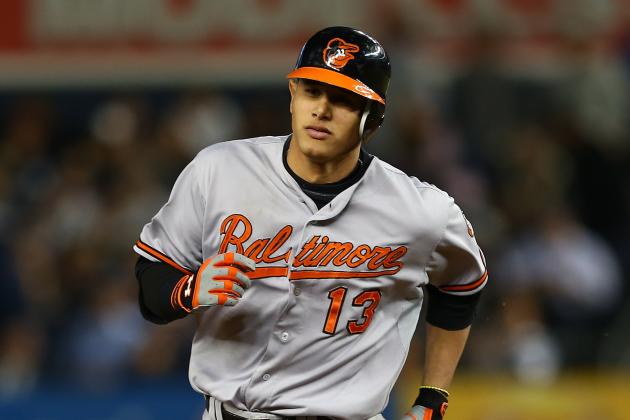 Elsa/Getty Images

One of the reasons for the Baltimore Orioles' success last season was due to third basemen Manny Machado. In less than two years, Machado went from signing his first professional contract to playing for the Orioles. He is five-tool player that has the ability to be an excellent hitter and a future All-Star. Machado also showed that he can make defensive plays that most players in the big leagues aren't capable of.
Last season in 51 games, Machado had a .262 batting average with seven home runs and 26 runs batted in. The main comparison people have made with Machado is that he similar to Alex Rodriguez. If he can play like Rodriguez, then the Orioles will have one heck of a great player on their hands.
Expect to see great numbers and plenty of Machado highlight videos in the upcoming season.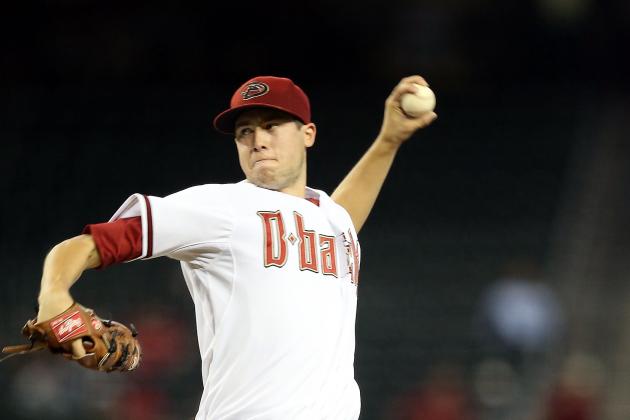 Christian Petersen/Getty Images

Tyler Skaggs has done a very good job of making his name known throughout the minors. He is a tall left-handed pitcher that has a low-90's fastball and an excellent curveball. Last year, Skaggs split time between Double-A and Triple-A. His combined stats include a 9-6 record with a 2.87 ERA and 116 strikeouts.
This should be the year for Skaggs to play consistently on the next level. The Diamondbacks will need a young pitcher of this caliber in the rotation, and Skaggs will be a very important pitcher when he eventually gets added to the starting five.
Getting the call-up will all depend on someone from the rotation having a slump or if another arm needs to be added to the bullpen. Either way, expect to see more of Skaggs on the next level very soon.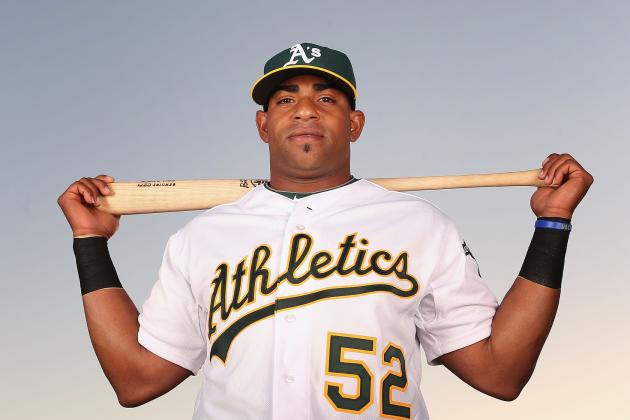 Christian Petersen/Getty Images

Yoenis Cespedes had a very good season last year and could be one of the breakout stars of the upcoming season. Cespedes first made his name known through his play on the Cuban National team. Then in early 2012, he signed a deal with the Oakland A's. In his first year, Cespedes finished the season with a .292 batting average, 23 home runs and 82 runs batted in. Cespedes has the power and speed to be an elite player on this level.
He's going to start out in left field and may have even better numbers than last year. The A's will be a team to watch out for in the American League West, and Cespedes is a rising star that could have an excellent future in their organization.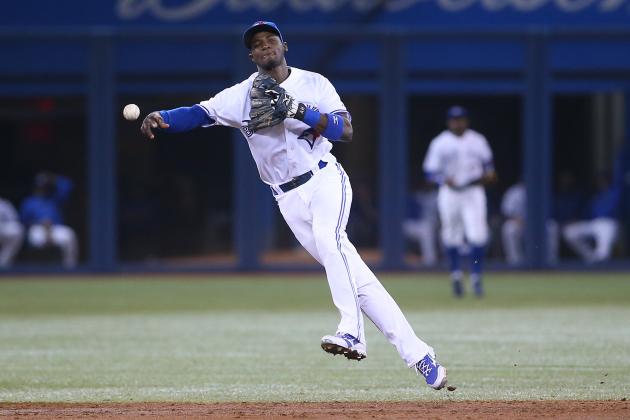 Tom Szczerbowski/Getty Images

Adeiny Hechavarria was traded to the Miami Marlins after their organization unloaded Josh Johnson, Jose Reyes, Mark Buehrle and other players to the Toronto Blue Jays. Hechavarria was one of the prized pieces in the deal because he has the ability to become a very good player on the major league level. Hechavarria didn't play much with the Jays, but he will get a chance to start and contribute right away for the Marlins.
The Marlins most likely won't be a playoff team this upcoming season, but they could be in the thick of things in the future. Hopefully, Hechavarria can show his ability to hit the ball help the Marlins' infield this season.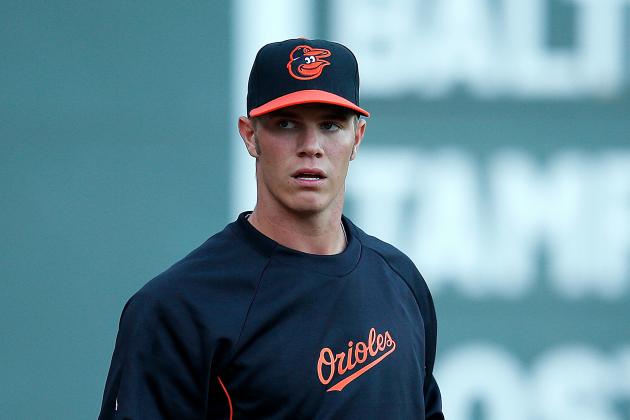 Jim Rogash/Getty Images

Dylan Bundy is a young starting pitcher that could have an excellent season with the Orioles. Although he is only 20 years old, his skills are beyond his years. He throws five different pitches and can get his four-seam fastball into the mid-to-high 90's. Most importantly, he can consistently hit the strike zone with any of his pitches.
Last season, Bundy only got to play in two games for the Orioles and didn't earn much playing time because of the playoff race. Expect to see more of Bundy this season, especially if one of the pitchers from the rotation starts putting up bad numbers. Either way, he needs to take advantage of every minute on the mound.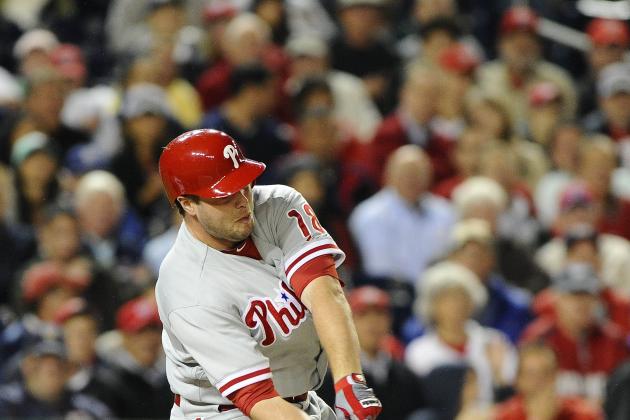 Brad Mills-USA TODAY Sports

Darin Ruf is another up-and-coming player to watch out for. In 23 games, he had a .333 batting average with three home runs and 10 runs batted in. Those are pretty good stats for a player that just entered the lineup from Double-A.
This season, Ruf will mostly likely start the season as the backup left fielder. Last season, starting left fielder Dominic Brown had a .235 batting average with five home runs and 26 runs batted in. If Brown doesn't have better numbers, then expect Ruf to take his spot in left field. Certainly, Ruf could be a player that makes an impact next season.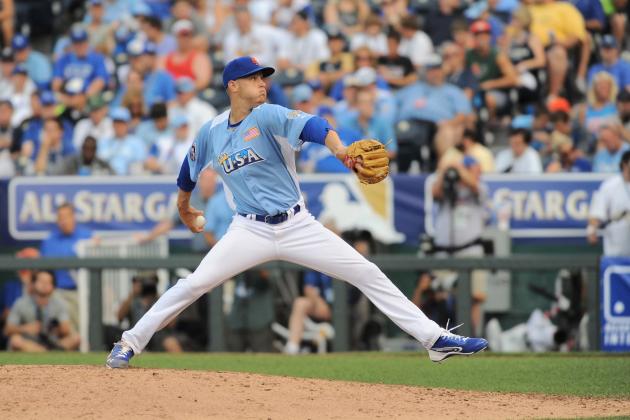 Denny Medley-USA TODAY Sports

Zack Wheeler is an outstanding right-handed pitcher that should be making his MLB debut a few months into the upcoming season. He is tall pitcher that has a variety of pitches in his arsenal, including a mid-to-high 90's fastball. Also, his curveball and changeup have continued to get better throughout his time in the minors.
It doesn't look like Wheeler will be able to make it to the starting rotation by this year, but there is a chance. There might be a better opportunity for the youngster in the Mets' bullpen at some point this season.
Wheeler's talents on the mound have made him one of the top Mets' minor league pitchers.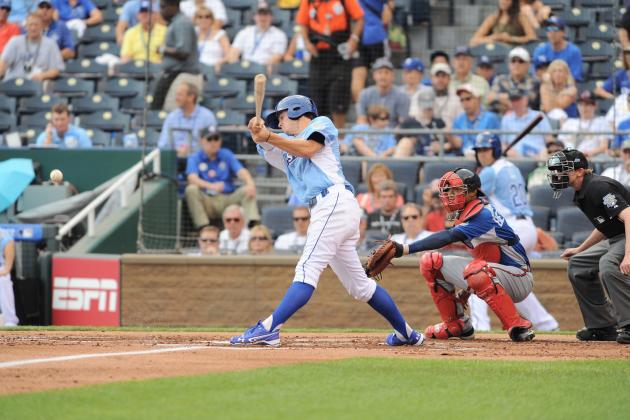 Denny Medley-USA TODAY Sports

Will Myers is a very talented hitter that will be making his presence known in professional baseball very soon. Last year in Triple-A, Myers had a .304 batting average with 24 home runs and 79 runs batted in. He hits well because he has a balanced stance and quick hands. Also, he doesn't like to chase pitches out of the strike zone, which is a good sign for the next level.
The main problem has been finding Myers a spot on the Royals. Jeff Francoeur struggled last season, but the Royals invested a lot of money into him. But if Francoeur or one of the other outfielders have poor numbers this year, expect to see Myers in the lineup. More people will know Myers' name once he consistently plays for the Royals.