Buffalo Bills: 3 Potential Salary Cap Casualties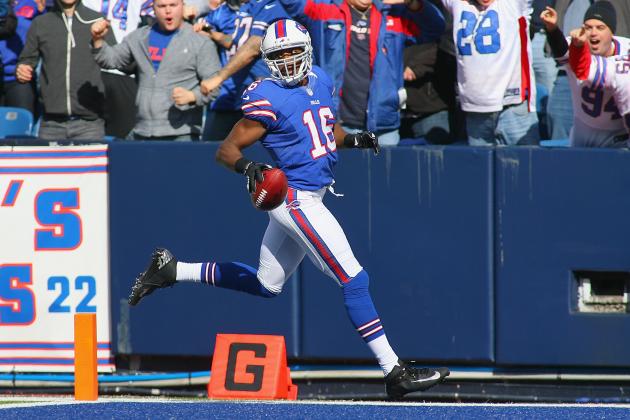 Rick Stewart/Getty Images

The Buffalo Bills have wasted no time revamping their roster, releasing George Wilson, Nick Barnett and Terrence McGee thus far.
Since the Bills have already released some quality and long-tenured players, it appears that very few players are safe heading into the 2013-2014 NFL Season.
This list looks at which players may be cut in order to clear salary space and enable Buffalo to continue its youth movement. This may require cutting ties with more fan favorites, but it's a step the Bills must take to prepare for Doug Marrone's system.
The salaries listed are a combination of base salaries, prorated bonuses, roster bonuses and workout bonuses.
Here are three potential salary cap casualties for the Bills.
Begin Slideshow

»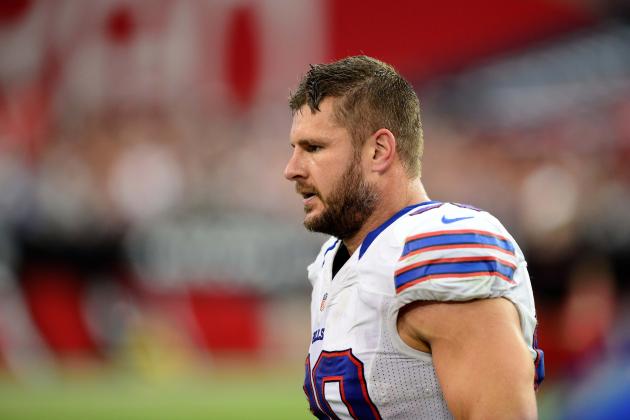 Mark J. Rebilas-USA TODAY Sports

2012 Stats: 14 tackles, 2.0 sacks, one safety
2013 Salary: $4,975,000
Why he may get cut: Chris Kelsay played in only nine games with four starts for the Bills last season. At age 33, he has played 10 seasons with the Bills and may not be in the plans for yet another rebuilding project in Buffalo.
He has been a defensive end in the past but will struggle to touch the field at that position. More recently, Kelsay has played linebacker but may be a tad too seasoned to make a significant impact in in Mike Pettine's attack defense.
If the younger and more effective Barnett was let go, Kelsay should be on the edge of his seat. He has been solid for Buffalo for 10 seasons. However, his salary and age do not meet the current state of the Bills and he may very well be on the open market in a short period of time.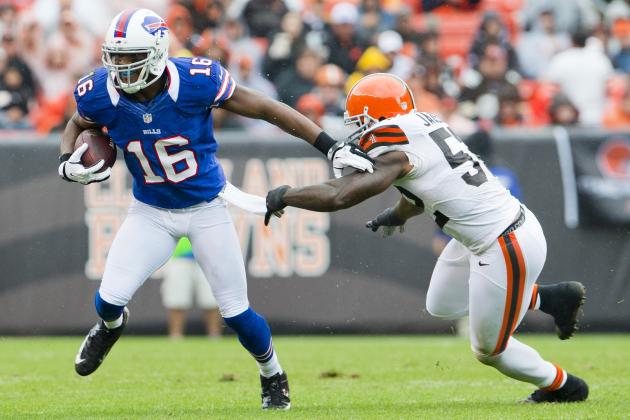 Jason Miller/Getty Images

2012 Production: 14 receptions, 152 receiving yards, two receiving touchdowns, 116 rushing yards, one rushing touchdown, one kickoff return touchdown
2013 Salary: $3,750,000
Why he may get cut: In two seasons, Brad Smith has yet to find a niche in the Bills offense and that trend may continue under Doug Marrone in 2013. His rushing opportunities would be extremely limited and he isn't more than a No. 4 receiver in Buffalo.
The Bills won't try Smith out as a quarterback and figure to dump the wildcat formation that was useless in seasons past. The organization will either target a free agent receiver or draft one to compliment Stevie Johnson. This may spell the end of Smith's tenure in Buffalo.
He has yet to be established in any particular spot. The organization would be wise to spend the money on a more proven or established player that they know can be molded into the game plan.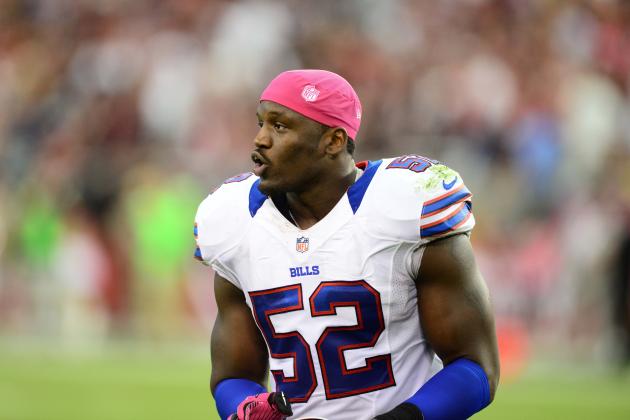 Mark J. Rebilas-USA TODAY Sports

2012 Stats: 25 tackles
2013 Salary: $1,351,000
Why he might get cut: If Arthur Moats made his 2013 salary in 2012, he would have made $54,040 per tackle. And for the famous Brett Favre slayer, the Bills may have to "cross the Moats" and wash their hands of him.
Moats played in 14 games and started four last season, but was nearly invisible on the field. He didn't record a sack, force or recover a turnover, or deflect any passes. Moats may have been the biggest disappointment of the worst positional corps on the Bills last season. When Doug Marrone and Mike Pettine overhaul the personnel, Moats may not survive the cut-downs.
Last season was the worst of Moats' young career and though he is well liked among the fans, the Bills cannot afford to pay seven-figures for an unproven player coming off a terrible season. They can spend that near one-and-a-half million on a proven veteran and obtain a much safer and proven player with that money.
So while Moats has a lot of potential to do good things in the NFL, he may not survive the soon-to-come roster overhaul and may hit the open market very soon.