Liverpool vs. Swansea: 6 Things We Learned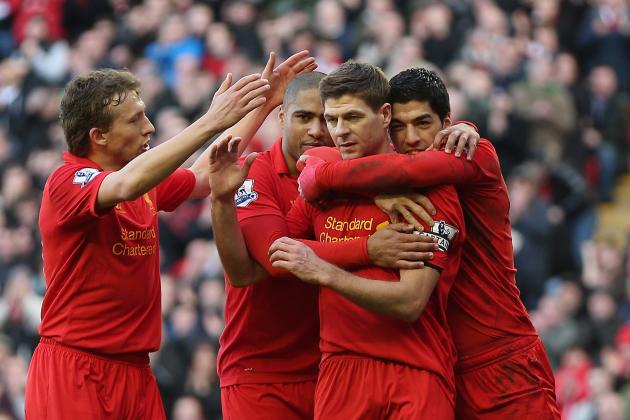 Clive Brunskill/Getty Images

Midweek frustrations were put to one side at Anfield Sunday afternoon as Liverpool impressively swatted aside Swansea City, 5-0, moving above their Welsh visitors to seventh in the Premier League table in the process.
Much was made of the fact that Swansea left out key players such as Ashley Williams and Michu ahead of next weekend's Capital One Cup Final against Bradford City, but the Reds were superb in beating a team who came to Anfield to defend and ended up empty-handed.
Penalties from Steven Gerrard and Daniel Sturridge sandwiched a fine goal from full-debutant Philippe Coutinho, a superb team effort finished off by Jose Enrique and a customary goal from Luis Suarez eased the Reds to a win, which equalled their most impressive of the season.
Here are six lessons that Reds supporters learned from their team's fine afternoon:
Begin Slideshow

»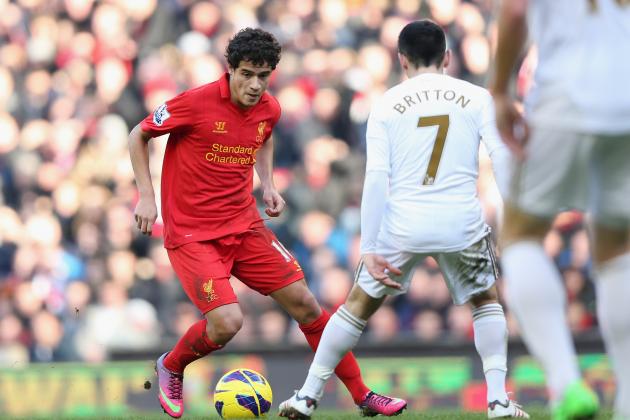 Clive Brunskill/Getty Images

Maybe it's just something about the No. 10 shirt, but Liverpool's new Brazilian signing seems to echo the gait and style of one of Rafael Benitez's earliest and best Reds buys.
Champions League winner Luis Garcia was loved by Liverpool fans, and Philippe Coutinho appears to have the quality to follow suit, judging by his early appearances in a Reds shirt.
He'd shown these qualities even before his first Liverpool goal mere seconds into the second half―so soon that there would have been several fans who missed it as they enjoyed their halftime beers―but Coutinho looks to be one to watch in the weeks, months and years to come—just like Garcia was.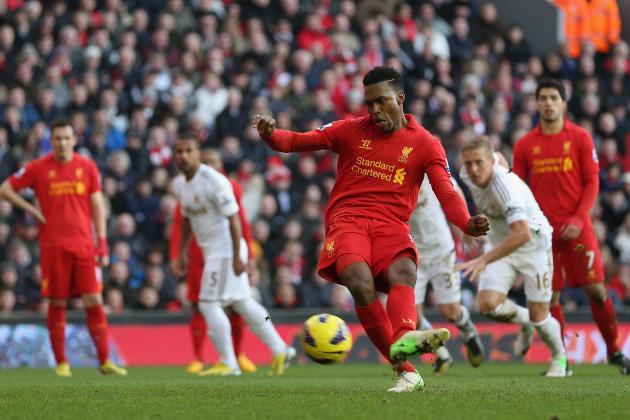 Clive Brunskill/Getty Images

If the 180 goalless minutes against West Bromwich Albion and Zenit St Petersburg hadn't illustrated it enough, Liverpool had badly missed Daniel Sturridge in the past week, but the forward's impressive omnipresence in this Reds team was back on show here.
He eventually made it five goals in seven appearances when he scored a penalty deep into the second half, but Sturridge's all-around game was superb here, and he showed why he is such a figurehead for this Reds side.
As well as his goal he had a big hand in Jose Enrique's absolutely brilliant third, and Sturridge's influence looks like being a key element in this Liverpool team for the rest of the season and beyond.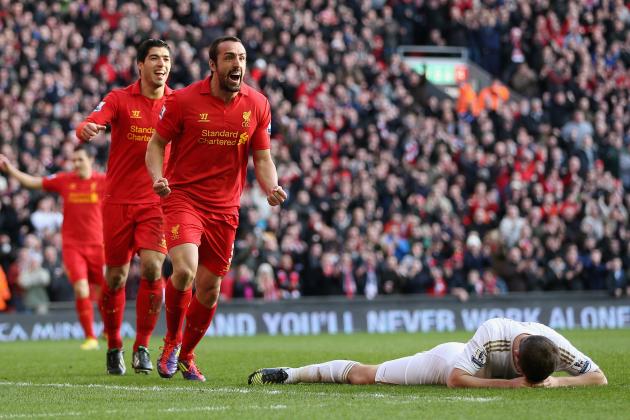 Clive Brunskill/Getty Images

It seems odd now considering that Liverpool can field talents like Sturridge and Coutinho in attacking positions, but there was a time this season when Jose Enrique was one of the club's best forward thinkers.
Now, restored to his left-back berth, Enrique has shown that Brendan Rodgers' experiment of playing him further forward earlier in the campaign has paid off superbly by the way he finished that quite-brilliant team move for Liverpool's third goal of the afternoon.
His confidence looks infectious, and Liverpool can only hope to reap the benefits in the future.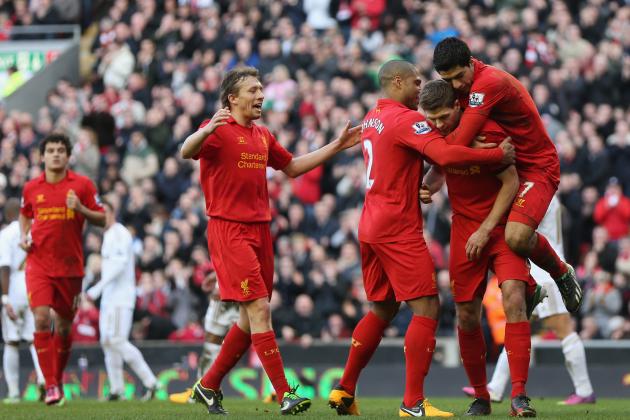 Clive Brunskill/Getty Images

By dropping Jordan Henderson, Rodgers decided to leave out one of his more impressive performers in recent weeks, but in turn, he managed to create an attacking outlook and a team who sought to score goal after goal.
A midfield which contained Gerrard, Coutinho and Downing was always going to be forward thinking, and Liverpool were just that in a hugely impressive display which delighted the home supporters.
Following suit in the rest of the league games this season will ensure a happy ending for the Reds.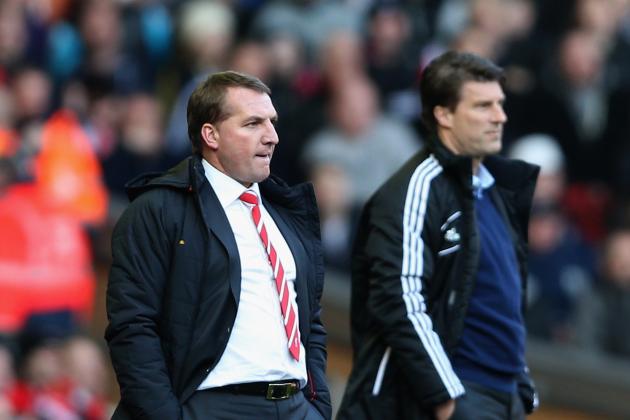 Clive Brunskill/Getty Images

Remember the start of the season? When a Liverpool team featuring teenagers Raheem Sterling, Suso and Andre Wisdom was a common sight? Those days are long gone now.
This isn't to say that those players are subpar and not up to the job of course, the truth is actually far from it, but just when Liverpool need a little more experience, the youngsters have been left out.
Obviously they will be seen again sometime soon, but right now Liverpool look better for going with the tried and tested, such as Jamie Carragher, who again was rock solid.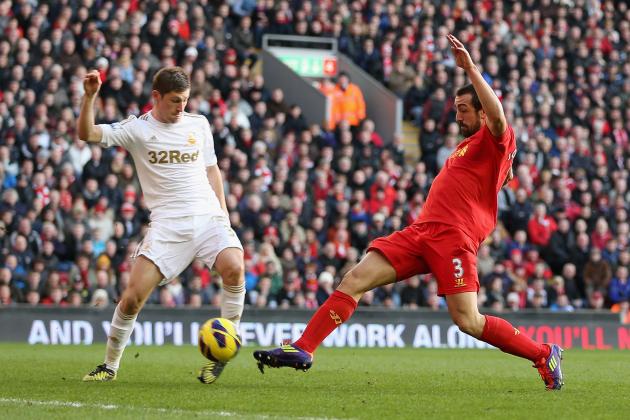 Clive Brunskill/Getty Images

"If Suarez doesn't score then who will?" It was a common worry for Reds fans for the majority of the season. The answer against Swansea was pretty much everyone.
Following hot on the heels of another 5-0 win against Norwich, in which four different Reds found the net, Liverpool shared the goals out again and showed that they can score from all over the field.
Maintaining that mentality will be key going forward into tougher battles, but this was a promising step in the right direction.