Why John Farrell Is Exactly What the Boston Red Sox Needed at Manager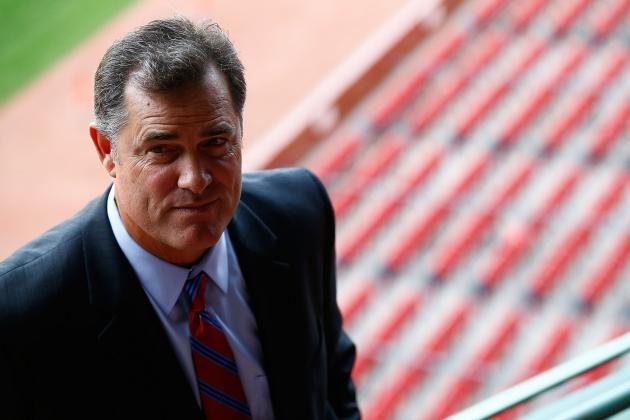 Jared Wickerham/Getty Images

When John Farrell was acquired by the Red Sox it was a breath of fresh air. He stepped into the mess left by his predecessor Bobby Valentine. In his one and only season as Boston's skipper, Valentine led the Red Sox to a record of 69-93—their worst finish in over 45 years.
During his introductory press conference, Farrell assured the organization, media and fans that he would help the franchise restore its long-lost glory.
About one week into spring training 2013 it has already become apparent he means business.
Let's take a look at why John Farrell was exactly what the Boston Red Sox needed.
Begin Slideshow

»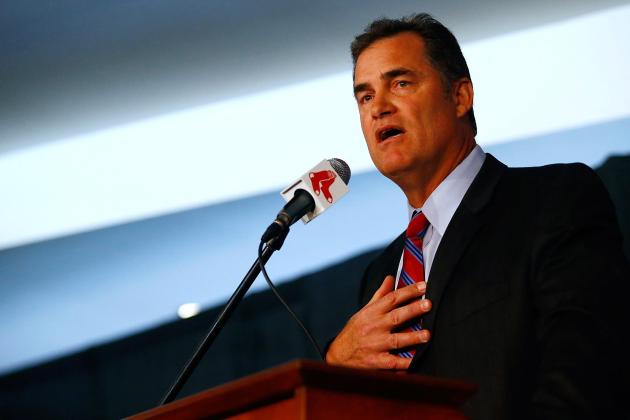 Jared Wickerham/Getty Images

One thing that quickly became apparent in 2012 was that Bobby Valentine did not have the mentality of a successful Boston Red Sox manager.
Because of his history of theatricality (remember the fake mustache in the dugout?) and tendency to turn small issues into significant ones, he quickly became a recurring distraction. One of the most infamous incidents occurred early in the year when he questioned then third baseman Kevin Youkilis' passion for the game, saying (via Yahoo! Sports):
I don't think he's as physically or emotionally into the game as he has been in the past for some reason.
It's nearly impossible to imagine John Farrell handling the situation in a similar manner as Valentine.
To put it simply: He gets it.
Farrell is intelligent enough to realize that organizational issues going public (and being blown out of proportion) can ultimately lead to a dysfunctional clubhouse.
Unlike Valentine, Farrell's primary concern is and always will be to win baseball games, not grab headlines and light up sports radio talk shows with controversial quotes.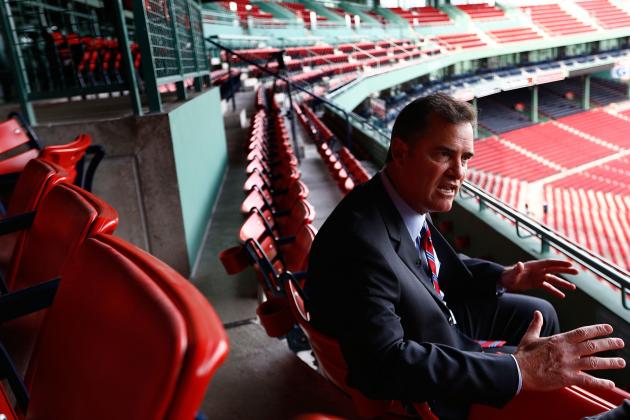 Jared Wickerham/Getty Images

Before joining the Toronto Blue Jays in 2011, John Farrell served as the Red Sox pitching coach for four years (2007-2010).
During that time he developed a solid rapport with the front office, players and coaches. He was also well-liked by the fans.
Having previously worked in Boston, Farrell understands what is required to manage a team as heavily scrutinized as the Red Sox.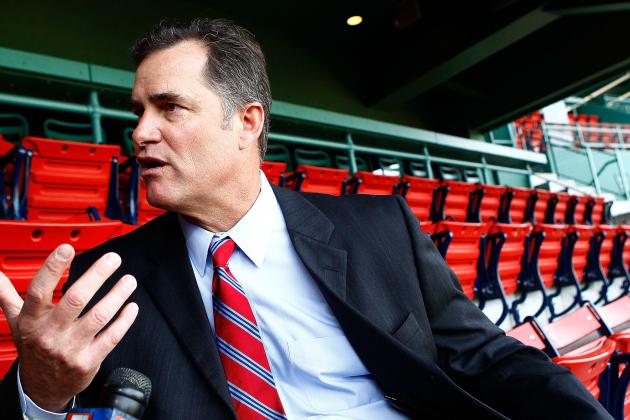 Jared Wickerham/Getty Images

Last year the Red Sox's primary concern was starting pitching. Former studs Jon Lester and Clay Buchholz each had terrible years in 2012.
Lester: 9-14, 4.82 ERA
Buchholz: 11-8, 4.56 ERA
If there is anyone that can get the two back on track, it's Farrell. In Farrell's last season as the Red Sox pitching coach in 2010, Jon Lester and Clay Buchholz combined to go 36-16 with a 2.83 ERA. Both players finished top seven in Cy Young voting that year.
Both Lester and Buchholz have expressed excitement to be reunited with Farrell, and early indications are that they can be expected to return to form.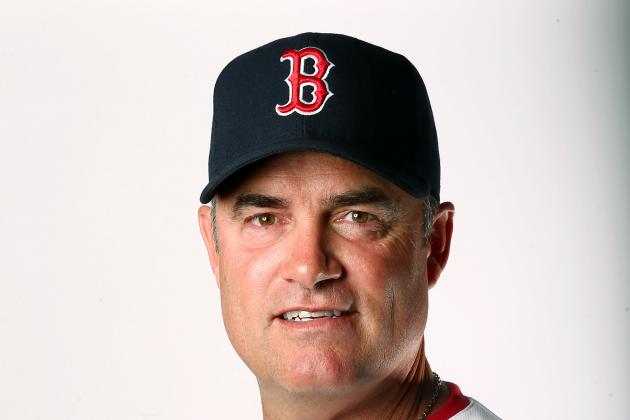 Elsa/Getty Images

John Farrell is a consummate professional who demands respect from his players.
Under Bobby Valentine, the toxicity level of the clubhouse reached astronomical heights.
Every week seemed to present a newer, more negative storyline. The Red Sox's obvious frustration reached its peak when an alleged photo of Dustin Pedroia mocking Valentine (via CSNNE.com) while sleeping was leaked by a member of the organization.
Since the departure of Terry Francona at the conclusion of 2011, it became apparent that the clubhouse was run by the players.
Farrell's hiring instantly changes the culture. A strict manager with clear objectives, it's Farrell's way or the highway.
Players will be forced to adjust to the change, and for most of them it will be for the better.