4 Takeaways from UFC on Fuel 7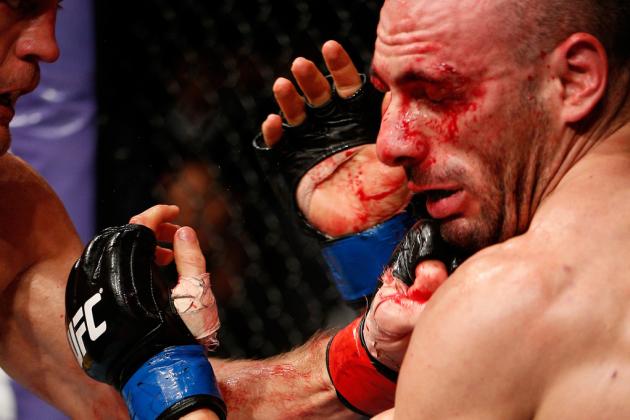 Photo by Josh Hedges/Zuffa LLC/Zuffa LLC via Getty Images
UFC on Fuel 7 has come and gone. The card looked quality on paper, but it produced the most decisions on one card in UFC history with nine.
Renan Barao retained the Interim UFC Bantamweight Championship with a fourth-round submission victory over Michael McDonald. The competitive fight came to a close with an arm-triangle. If Dominick Cruz can return soon they will battle it out to determine the undisputed champion of the 135-pound weight class.
The card looked great on paper, but that is why they step inside the cage. The main event and co-main event saved the evening from being marred by an underwhelming undercard.
Here are four takeaways from Saturday's event.
Begin Slideshow

»
Photo by Josh Hedges/Zuffa LLC/Zuffa LLC via Getty Images
The vast majority of fighters on the card were lackluster, and even those who performed well showed they need to improve before moving too far up the ladder in their respective divisions.
Some of these fighters, like Gunnar Nelson, are young and still learning. We expect to see some holes in their games. Nelson, for example, consistently had his hands low while striking. Against the elite, that will not get it done.
Others just looked poor.
Outside of the main and co-main events of the evening, the card was filled with middle-of-the-road fighters at best. That is not to suggest the fighters cannot improve and won't ever make a run, but it is clear they need to put in a lot of work for that to happen.
The majority of the night was ugly to watch.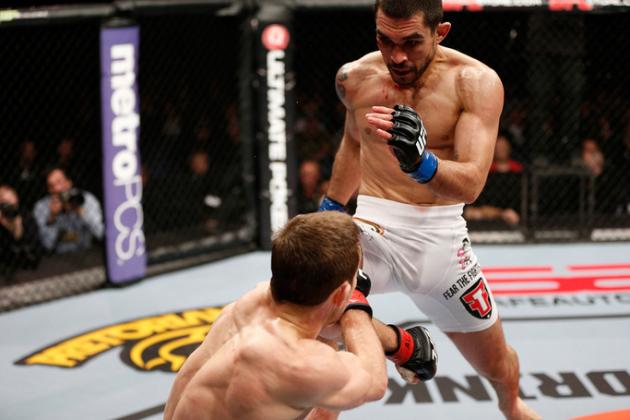 Photo by Josh Hedges/Zuffa LLC/Zuffa LLC via Getty Images
Thankfully, the right men won on Saturday. However, to say there weren't questionable scorecards would be a lie.
In the opening bout, Phil Harris defeated Ulysses Gomez in a close fight. Two of the judges turned in nonsense 30-27 cards.
In the James Te Huna vs. Ryan Jimmo bout, one judge scored it 29-27 for Te Huna. How he gave Te Huna a 10-8 round and not Jimmo is a mystery to all intelligent fight fans around the globe. And you cannot leave out the split decision between Matthew Riddle, who clearly won, and local Che Mills.
For the most part outside of the U.S. the UFC regulates the fights. The promotion brings in the referees and judges, who have to be held accountable for the scores. The judges who scored those fights need to be re-evaluated, and the one who scored the fight for Che Mills needs to find a different occupation.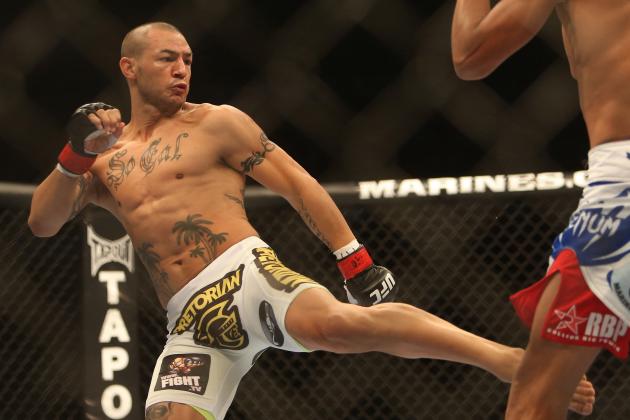 Tom Szczerbowski-USA TODAY Sports

Cub Swanson entered with three straight KO or TKO wins, but there were significant questions regarding his maturation as a fighter. He answered that call on Saturday.
He was well-rounded and soundly defeated Dustin Poirier, who was on the brink of a title shot of his own in 2012. Swanson showed his complete game against Poirier. The fight was competitive, but Swanson was typically just one step ahead.
Swanson wants a rematch with Jose Aldo, but he likely won't get it in 2013. Aldo is set to take on Anthony Pettis in the summer, and contenders Ricardo Lamas and Chan Sung Jung are ahead of Swanson.
Swanson will still be on the outside looking in, but he is now in the conversation and has a lot of options.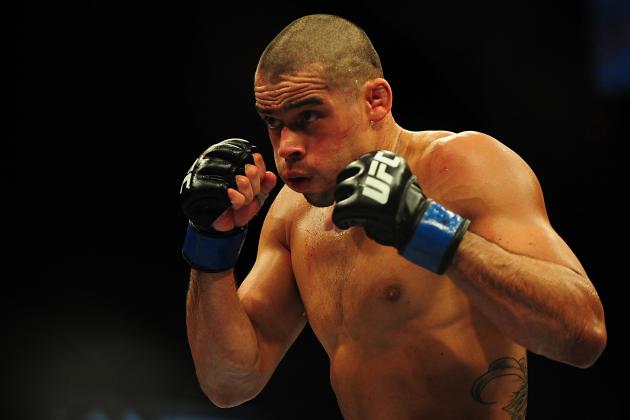 Anne-Marie Sorvin-USA TODAY Sports

Renan Barao is at the top of his game.
Against Urijah Faber, he utilized the Jose Aldo strategy of leg kicks. It worked against Faber. Against McDonald, he showcased his complete game and got the finish.
Barao's wrestling was a surprise in the opening rounds. He took down McDonald repeatedly and worked from the top position. His fantastic striking improved as the fight moved on. Finally, he used his jiu-jitsu to grab the submission victory.
He is on a big winning streak, and his last four UFC wins have been quite impressive. They are all over contenders in the division. He is clearly one of the two best bantamweights in the world right now, and when Cruz returns, we will find out just who is No. 1.