Handing out Awards for NFL Stars in Feature Films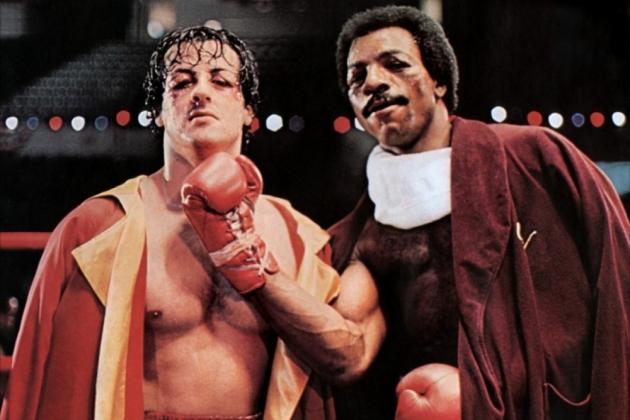 photo courtesy of nexusarena.net
Not every NFL player looks to become a studio analyst or color commentator once his career winds down. Some guys turn their sights towards the glitz and glamour of Hollywood.
Undoubtedly, this transition goes better for certain players, but it is always enjoyable to watch our heroes of the gridiron attempt to tackle such a radically different obstacle.
So, when looking to hand out awards for NFL stars turned actors, who takes home the hardware?

It is no fun to only look at the best to make the switch. Instead, let's look at both the good and the bad, the best and the worst.
We have several categories to get through and plenty of terrible movies to make fun of, so let's get started.
Begin Slideshow

»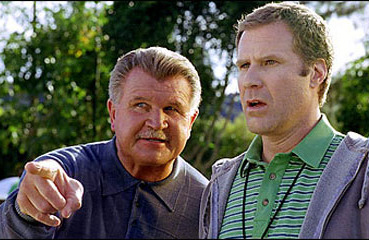 photo courtesy of blog.moviefone.com
Rules and regulations may not be the most exciting aspect of an awards ceremony, but they are important nonetheless.
For the purposes of this debate, I decided that no player/actor could be given multiple awards. It was important to showcase as many guys as possible and, to be honest, Carl Weathers would have taken home far too many awards.
Therefore, each player/actor presented was chosen for his best/worst possible role.
Finally, after awarding best/worst winners in the genres of comedy, drama, action and sports movie, we will be handing out an overall award for best/worst actor.
Get it?
Got it?
Good...Let's get started.
photo courtesy of armchairgeneral.com
Jim Brown is remembered as one of the best running backs to ever put on an NFL uniform. His work with the Cleveland Browns revolutionized the position and set a new gold standard.
However, he also made his mark as an actor. It may have seemed surprising to see him retire at just 29 years old, but Brown proved all doubters wrong with his turn as Robert Jefferson in The Dirty Dozen.
He played a former convict-turned-assassin for the Allies in World War II and absolutely owned the role. Brown was about as scary as one could imagine, knocking off Nazis and taking names along the way.
Many players have been able to make the turn to comedic roles, but few have been able to handle the more difficult challenges that dramatic films present. Brown handled this task flawlessly and established himself as a Hollywood heavyweight.
photo courtesy of shockcinemamagazine.com
Brian Bosworth's acting career has actually been worse than his NFL career—and that is saying something.
After three terrible NFL seasons and one failed tackle on Bo Jackson, Bosworth was out of the NFL and looking for a new career path. Naturally, he turned to the film industry.
Bosworth's most infamous role is, without question, his turn as Joe Huff in Stone Cold. The character was a rough-around-the-edges cop who liked to mix it up with biker gangs. In other words, typical Hollywood bargain-bin material.
Bosworth had absolutely no energy on the screen and made it clear that he could not handle the rigors of headlining a film.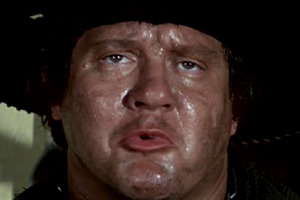 photo courtesy of comedycentral.co.uk
"Mongo only pawn...in game of life"
These iconic words helped to etch Alex Karras into the mainstream of America after his turn as Mongo in Blazing Saddles.
Karras played in 161 games for the Detroit Lions between 1958-1970. He was named to four Pro Bowls, as well as the 1960s All-Decade Team.
Still, it was his work as an actor that ensured Karras would be remembered by many. As Mongo, he was funny, crude and loud, but also endearing.
It was hard not to root for Mongo when he was on the screen, especially during the iconic campfire fart scene that never ceases to be hilarious.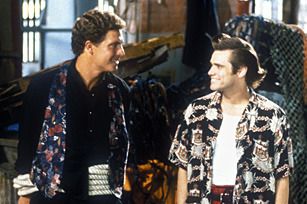 photo courtesy of tvguide.com
Ace Ventura: Pet Detective is an amazingly funny film. Jim Carrey delivered one of his iconic performances, and the film grossed over $107 million during its theatrical run.
However, no one is applauding the acting talents of then-Miami Dolphins QB Dan Marino.
Marino has recently found success as a studio analyst, but on the big screen, he fell flat in a role that he should have handled brilliantly: playing himself.
Marino was kidnapped by the bad guys in the film, but did he ever appear to be in danger or worry for his safety? Check out his performance and judge for yourself.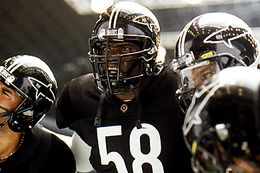 photo courtesy of cavemag.com
Okay here is the pitch: Lawrence Taylor playing an aging, star linebacker.
It's tough to imagine, but LT was perfect for the role in Any Given Sunday, and he was a surprising success.
His character, "Luther Shark Lavay," was brash, angry and honest. He was willing to do whatever it took to be on the field every week, regardless of the effects that had on his body.
Taylor brought great reality to the character, making us hate him, but also understand what he was going through.
Could LT handle roles outside of the world of football? Probably not, but he was perfect in this one.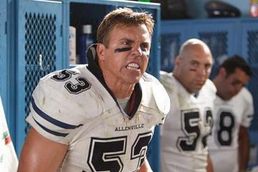 photo courtesy of hollywoodishere.com
To call Bill Romanowski an "actor" is an extreme stretch of that distinction.
In The Longest Yard, he plays a linebacker on the prison guard's football team. That should have presented an easy segue into the movie business for Romo, but instead, he comes off terribly.
His lines are delivered like they are being read directly off of a cue card, he adds no weight to any situation and is more laughable than tough in his role.
I'm sure no one had high expectations for the former Denver Broncos star to begin with, but he found a way to usurp guys like Michael Irvin and Bill Goldberg as the worst actor in the film.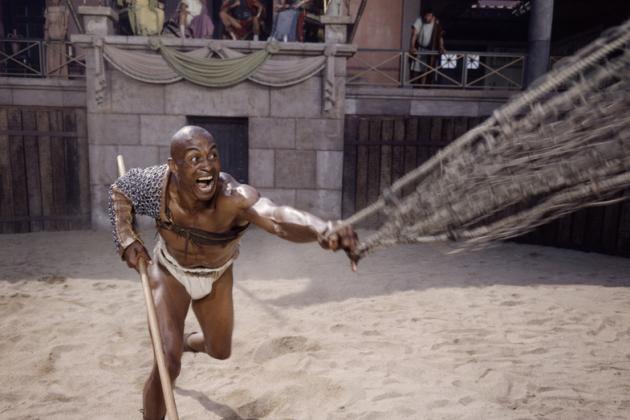 photo courtesy of picstopin.com
The role was small, but Woody Strode made a serious impact in the 1960 version of Spartacus.
After helping to break the color barrier with the Los Angeles Rams in 1946, Strode retired to act, and Spartacus put him on the map.
He was nominated for a Best Supporting Actor Golden Globe for his turn as Draba. The Ethiopian gladiator was tough, ruthless and charismatic.
Strode was able to easily blur the lines between former athlete and actor, taking full control of his role and even excelling in a fight to the death in the film against Kirk Douglas.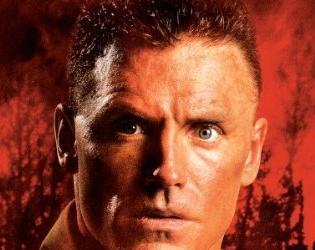 photo courtesy of amazon.com
This movie poster should tell you all you need to know about Firestorm, starring Howie Long.
The plot is altogether ridiculous, so I will spare you the details. But know that Long played a smokejumper that had to stop the bad guys and save the girl along the way.
The film made only $8.1 million in its theatrical run, and Long's reign as a box office front man was quickly over.
He did have other, smaller roles in 3000 Miles to Graceland and Broken Arrow. Still, Firestorm was the movie that quickly put out Long's action star.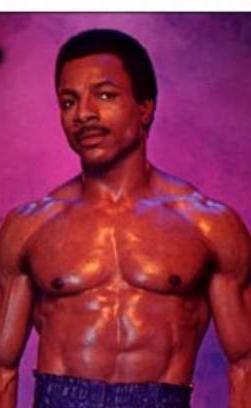 photo courtesy of bleacherscene.com
Carl Weathers is the gold standard by which many athletes are judged. His transition to Hollywood was seamless after spending four seasons with the Oakland Raiders.
Weathers made his splash with the Rocky film franchise as heavyweight champion Apollo Creed.
He was loud and obnoxious, yet also intimidating. Creed had the range to be funny, charming and dramatic all at the same time.
There's a reason he went on to roles in films like Predator, Happy Gilmore and Action Jackson.
Weathers' acting continues to this day, but he will always be best remembered as Apollo Creed.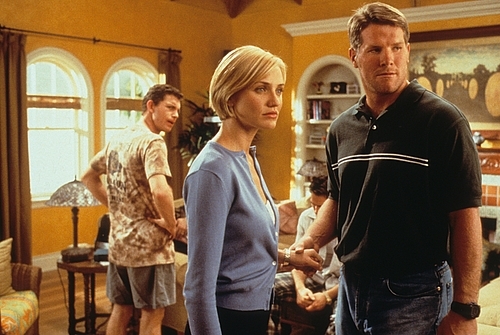 photo courtesy of moderation.tumblr.com
Let's look at a quick exchange of dialogue from There's Something About Mary:
Brett Favre: "Hi, Mary!"
Mary: "Brett?"
Pat Healy: "What the hell is Brett Favre doing here?"
Brett Favre: "I'm in town to play the Dolphins, you dumb ass."
This should be funny right?
The problem is that Favre was so stiff and uncomfortable in front of the camera that he made his appearance hard to watch.
There was not much to it, really, as he just needed to share a kiss with Mary and seem interested.
Favre failed to do so. No wonder his acting career never took off.