The 10 Most Embarrassing Game Interruptions in Sports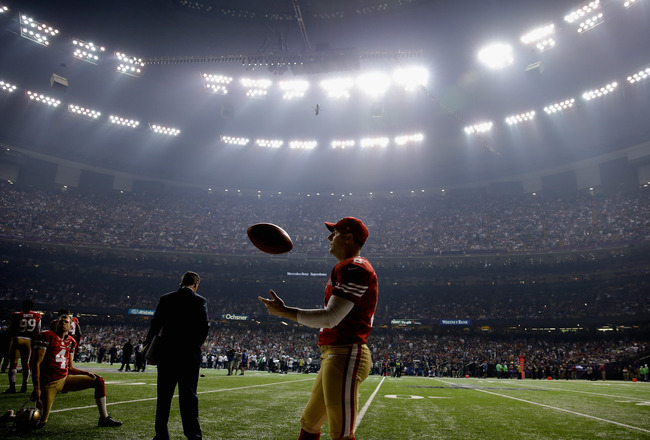 Ezra Shaw/Getty Images
In a perfect world, all sporting events would run smoothly and perfectly. Baseball games would run less than three hours long, and half the lights in the stadium wouldn't go out during the Super Bowl. Obviously we do not live in a perfect world.
But that doesn't mean we can't find some humor in games being interrupted—even if it's at the expense of the event itself.
Here are the 10 most embarrassing game interruptions in sports.
No. 10: Don't Tase Me, Bro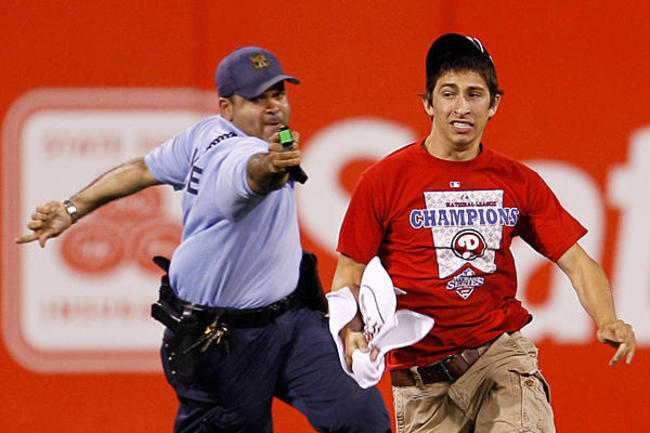 Photo by Matt Slocum, AP

They never show fans running out onto the field so as not to encourage others to do it and get famous.
But when a security guard chases someone down and tases them, and the insanely awesome picture of it goes viral, there's not a lot you can do to keep a lid on the story.
It did spur a rash of "streakers," but anybody willing to get tased for a fleeting moment of "glory" isn't likely to see reason, anyway.
No. 9: The Bug Game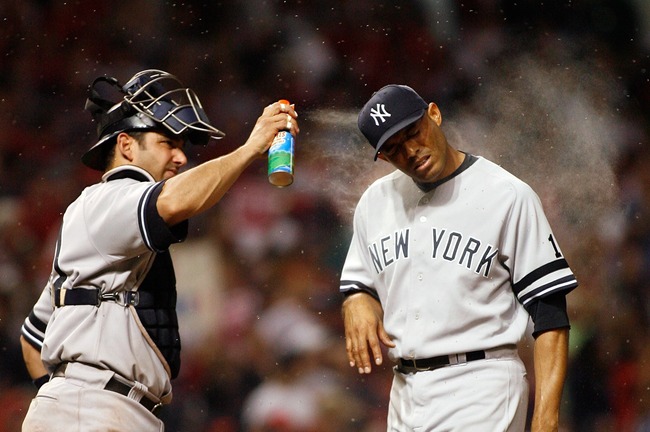 Gregory Shamus/Getty Images
In Game 2 of the 2007 ALDS, the Yankees were leading the Indians 1-0. Then in the eighth inning, disaster struck in the form of an annoying little bug called a midge.
The tiny bugs surrounded Yankees reliever Joba Chamberlain, distracting him enough to give up a run and send the game into extra innings.
The players tried to spray and brush the bugs away as best they could, but it was a total disaster. For the Yankees, at least. They ended up losing the game 2-1.
No. 8: Brett Favre Gets His Ball Taken
It's one thing to have a delay in the game when a fan runs out onto the field, but it's even worse when that fan manages to steal the ball from the best player on the field.
That's exactly what happened in a game between the Packers and Bengals when an overzealous fan just straight up took the ball from a confused Brett Favre, triumphantly waved it around and then got laid out by security.
Somehow, it's still not Favre's worst turnover.
No. 7: MNF Power Outage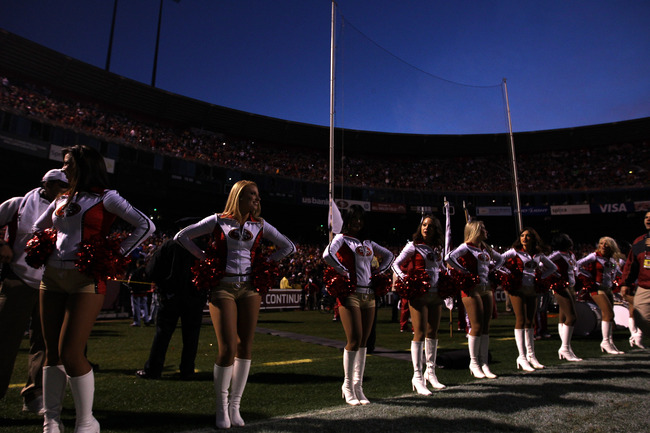 Ezra Shaw/Getty Images
Monday night football. Two well established powers. A ratings bonanza.

And then, whoops. Darkness.

As a 49ers fan, I have a love-hate relationship with Candlestick. It's not easy to get to, it's really cold, and it's janky. Really, really janky. But, it does have a certain charm. And history, lots of Montana-Rice-Young-Lott-Clark history.

But back to the janky part. Especially the circuit breakers.

While it's funny to laugh about now, the delay for the power outage for the 49ers vs. Steelers game showed just how bad SF needed a new stadium—even if it's not in SF.

At least Santa Clara will be able to keep the lights on. Maybe.
No. 6: Kangaroos Take over Australian Golf Course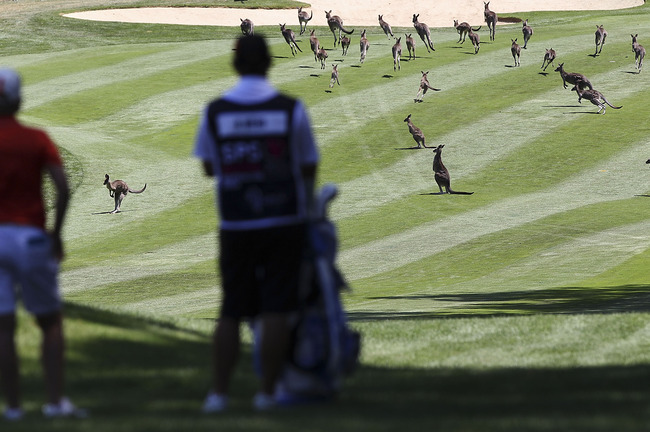 Stefan Postles/Getty Images
At the 2013 LPGA Australian Open just last week, the tournament was delayed slightly by a giant gang of kangaroos that descended upon the course, resulting in this surreal picture.
It wasn't a long delay, but it didn't help dispel the American myth that kangaroos are just everywhere in Australia.
No. 5: Dolphins Get All Wet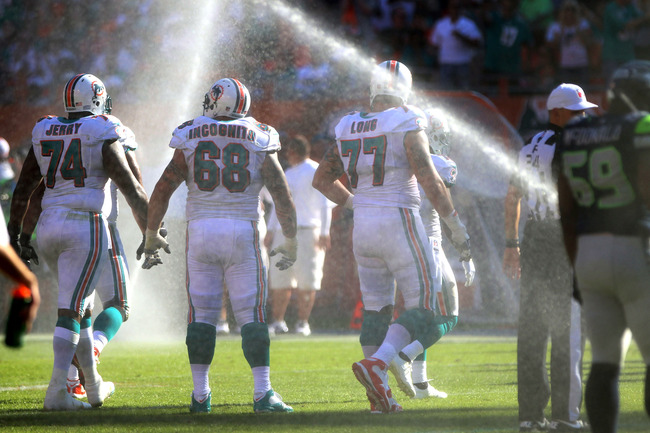 Marc Serota/Getty Images
In the event that spawned about a million unfunny Buffalo Wild Wings jokes, the Dolphins were playing the Seahawks when the sprinklers went off right in the middle of the game.
We know it's hot in Miami, but that did seem like an extreme way to cool the players off. Who wants to bet somebody on that ground crew got fired the next day?
No. 4: Tour De France Protest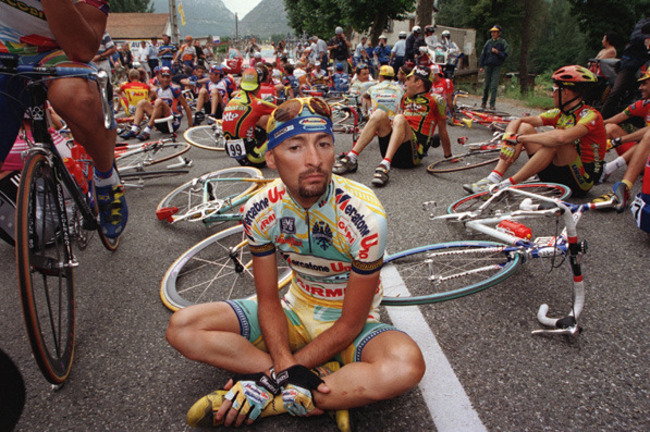 With drugs and doping running rampant in cycling, at the 1998 Tour de France the riders finally had had enough of the way they were being treated.
The riders staged a sit-down protest that delayed the event for more than an hour.
The protest finally helped the organizers of the Tour de France really take a hard stance on doping, as evidenced by the totally clean rider that won the next seven races: Lance Armstrong.
No. 3: Fan Man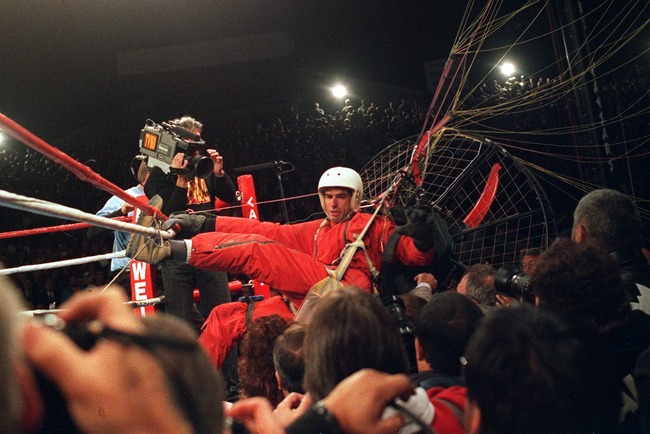 Holly Stein/Getty Images
It takes a lot to upstage Evander Holyfield. That dude punched so hard he could make you forget what you had for breakfast. (Yes, there's some kind of joke that can be made involving Holyfield's ear and food, but that's just lazy).

Enter Fan Man.

While his real name is James Miller, his futuristic parachute and idea to take advantage of an open-air venue etched him into the annals of all-time disruptions.

I mean, the dude got parodied by The Simpsons. It doesn't get much better than that.
No. 2: Utah Storms the Field Thrice Against BYU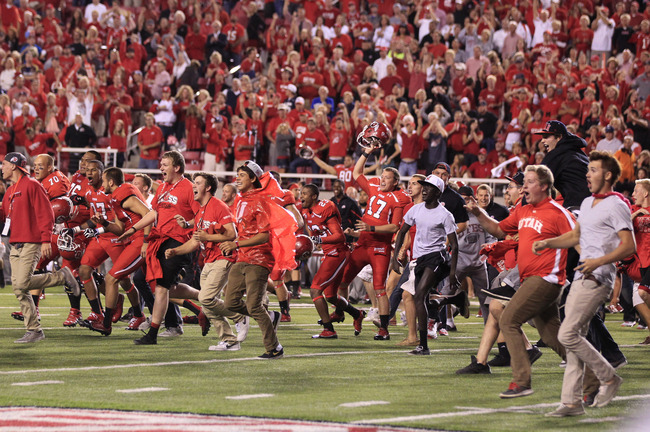 George Frey/Getty Images
I'm not a huge fan of storming the field, but I'm even less of a fan of doing it three times in one game, which is exactly what Utah did.
Utah fans almost cost their team the game. First they got too excited and rushed the field with one second left on the clock. After they were all cleared off, they rushed the field again after the Utes blocked the potential game-tying field goal. But some fans were on the field before the play was totally over, so that incurred a penalty and another try for BYU.
Lucky for Utah fans, BYU missed a 36-yard field goal that finally ended the game. And of course the fans still thought it would be an awesome idea to rush the field a third time.
Now, that is embarrassing.
No. 1: The Super Bowl Blackout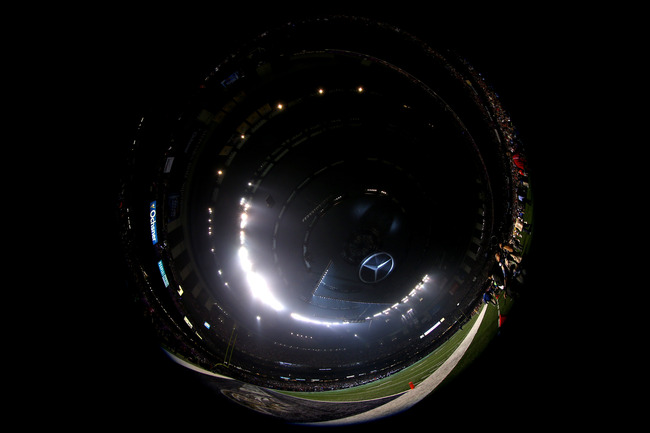 Mike Ehrmann/Getty Images
While not a full blackout like the other time the Niners dealt with one, this was kind of a bigger deal considering about 108 million people were watching. At least.
Making things worse was the crew over at CBS who stammered and stalled their way through it in the least graceful way possible. Thankfully we all had Twitter to get us through it.
Keep Reading