The 2013 NBA trade deadline is closing in with every passing day, but the rumor mill still operates in full swing, with some of the league's biggest names still touted as potential movers this winter.
Whether they will end up changing teams before the Feb. 21 deadline or not remains to be seen, but if the latest buzz is anything to go by, we're in for a hectic final few days that could well see plenty of trade action around the league.
Read on for all the latest details on the league's biggest names—who they are, and where they could be headed in the next couple of days.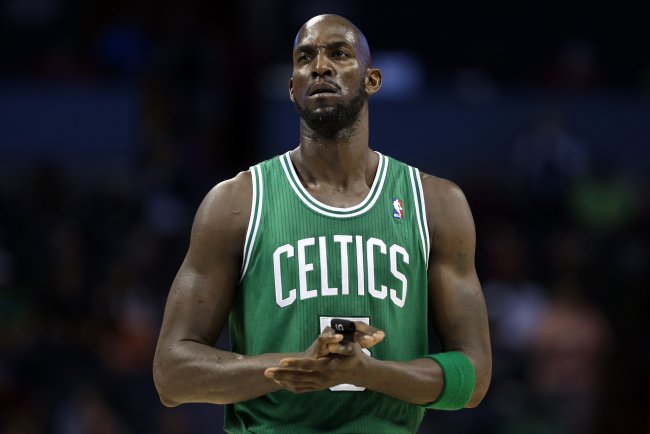 Streeter Lecka/Getty Images
Kevin Garnett, Boston Celtics
The Boston Celtics star forward had been touted as a potential trade for the Los Angeles Clippers recently (per Yahoo! Sports), but given the lack of interest from both parties on the matter, it seems a deal most likely won't happen in 2013.
Original reports had Garnett moving to the Clippers in exchange for Eric Bledsoe and DeAndre Jordan—a deal that would seemingly favor the Celtics dramatically.
However, Garnett himself doesn't seem to be that keen on the move. In fact, according to Marc Spears of Yahoo! Sports, the big man won't be going anywhere this winter and would love not to be leaving Boston at all until he retires.
"If its up to me I will live and die green," KG said. When reminded its up to him, KG said: "OK then. So what are we talking about it?"

— Marc J. Spears (@SpearsNBAYahoo) February 16, 2013
Chris Paul
poured water over the reported Clippers interest
as well, which seems to put this one to bed completely and incredibly unlikely to happen.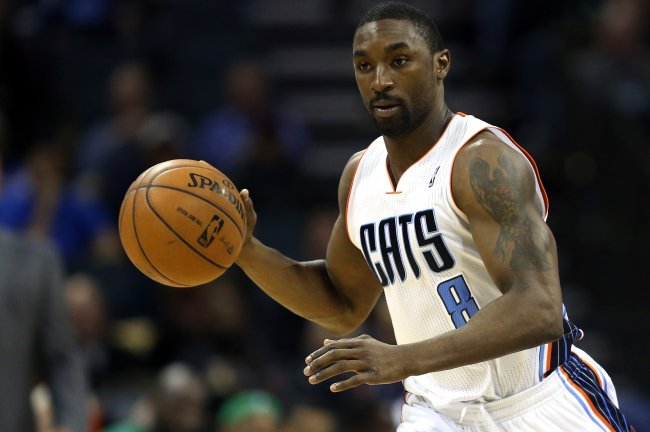 Streeter Lecka/Getty Images
Ben Gordon, Charlotte Bobcats
The Bobcats have been shopping Gordon around for some time now, but it seems that their interest has kicked up a gear after the star had a falling out at training with one of the staff, according to Adrian Wojnarowski from Yahoo! Sports.
After a bout of disruptive behavior from Ben Gordon targeted at Charlotte Bobcats coach Mike Dunlap, the franchise's desire to trade the guard has deepened, league sources told Yahoo! Sports.

The front office didn't suspend Gordon, a decision sources said was based in part on the belief the incident would diminish his trade value so close to the league's deadline next Thursday.
New Orleans, Dallas, Houston and Golden State are all thought to be interested in a deal for Gordon, with the Rockets thought to be leading that particular charge.
ESPN's Chris Broussard reports that any deal from Houston is likely to take place next week, however, right before the deadline closes on February 21.
Ronald Martinez/Getty Images
Josh Smith, Atlanta Hawks
Arguably the biggest saga of the trade deadline period has been that of Josh Smith, with talks about him leaving Atlanta all but a given at this point.
The biggest question, however, is about where he will end up, with few teams seemingly available to land the big-name forward and his mega-contract plus also able to give the Hawks enough incentive to part ways with him before the deadline.
The latest rumor had Smith heading to Boston, with Jeff Green and Brandon Bass heading the other way, according to Gary Woelfel of the Racine Journal Times (h/t NESN.com)—one of the bigger rumors floating around at the moment.
Celtics beat writer for Comcast SportsNet Sherrod Blakely, quickly denied that one, though, with the deal seemingly not working from the Celtics' point of view.
#Celticstalk: #Celtics not all that interested in trading 2 players (Green, Bass) for one (Josh Smith). Not enough bodies as it is now.

— A. Sherrod Blakely (@SherrodbCSN) February 16, 2013
Brooklyn and Milwaukee are
both still interested
in Smith.