Odds of Winning the Elimination Chamber Match for Each Participant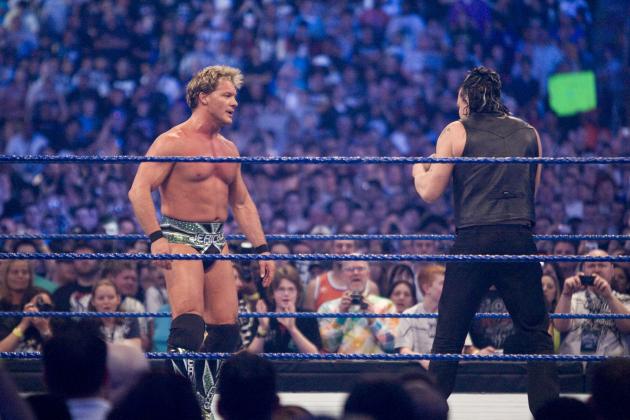 Bill Olive/Getty Images

Sunday night, the WWE Elimination Chamber pay-per-view will take place in New Orleans, La. as the Road to WrestleMania continues.
The EC card is pretty stacked with such matches as The Rock vs. CM Punk for the WWE Championship, Alberto Del Rio vs. The Big Show for the World Heavyweight Championship and John Cena, Sheamus and Ryback, the final three at this year's Royal Rumble, teaming up to take on The Shield in a six-man tag team match.
However, despite all of those excellent matches, the one I am most excited for is the Elimination Chamber match.
Usually, we have been treated to two EC matches on this PPV, but this year there is only one and it is to determine the No. 1 contender for the World Heavyweight Championship at WrestleMania.
While having only one Chamber match is disappointing, it makes the one we get that much more special.
All six men in the EC are former World heavyweight champions, and they all have a legitimate chance to win the match, making it even more intriguing.
However, some are much bigger favorites than other to move on to WrestleMania and challenge for the No. 2 belt in the entire WWE.
Begin Slideshow

»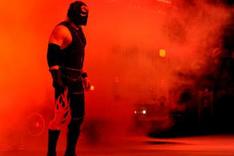 Source: WWE
Despite being a multiple-time World champion, and one half of the current WWE tag team champions, don't expect Kane to be walking out of Elimination Chamber with a shot at the World Heavyweight Championship.
Kane was the last man to qualify for the match by beating Dolph Ziggler Monday night on Raw, and he will certainly play a valuable role in the match.
Along with being a veteran who knows how to work chamber matches, Kane will likely continue to build to the breakup of him and Daniel Bryan as tag team champions and a move toward a WrestleMania match between the two frenemies.
Kane's match with Bryan, though, will not be the World title, which is why he has the longest odds of winning the Chamber match.
The only scenario that I can see Kane winning is if he is planning on retiring soon after WrestleMania. Kane is still a workhorse, but his skills have no doubt diminished as he moves into his mid-40s.
Kane's time in the WWE has to be drawing to a close, and the WWE will likely reward him with one more world title run before he hangs it up. If the case is that Kane wishes to retire in the next year, then they may give him the chance to win the strap at WrestleMania.
Other than that, it seems far-fetched to think The Big Red Machine has much of a chance on Sunday.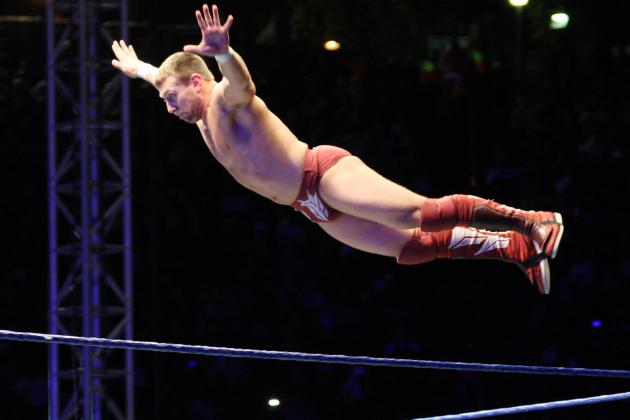 Gallo Images/Getty Images

While Daniel Bryan continues to be one of the best workers in the WWE, as well as one of the most popular due to his Yes! and No! catchphrases, he is also unlikely to be seeing a World Heavyweight Championship match at WrestleMania.
Bryan was a dark horse to win the Royal Rumble, but he came up short due to Kane, his tag team partner.
Bryan will be a multiple-time world champion in the WWE, so his future is still very bright. However, like I mentioned in Kane's slide, the EC match is serving the purpose for these two to further drive a wedge in their relationship and build toward their eventual breakup and loss of the WWE Tag Team Championships.
Expect Bryan to eliminate Kane or vice versa to keep the tension building.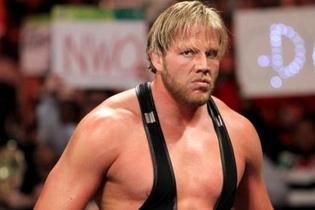 Source: 24wwe007.blogspot.com
Jack Swagger recently returned to the WWE ring after a near-sixth-month absence in which creative attempted to reboot his character.
What they came up with was Swagger returning as an extension of his "All-American American" gimmick that focused more on being a "real American."
To aid his push, Swagger has brought along a manager, Zeb Coulter, who's slightly racist, but effective heel promos have actually gotten a lot of heat on Swagger.
Because of this, Swagger actually has an outside chance of winning the Elimination Chamber match on Sunday and going on to challenge for the World Heavyweight Championship at WrestleMania.
Swagger was just a jobber before he went on hiatus, but he is more than capable of producing in the ring at a high level, and if he can get heat from the crowd, he could be an effective World champion.
The setup for a Swagger vs. Alberto Del Rio feud would be simple. Swagger, a "real American," would challenge Del Rio, a patriotic Mexican, by insulting his heritage and questioning his motives. It would be similar to the way that Big Show attacked Del Rio, but with more intensity and the aid of Coulter to help him out on the mic.
While Swagger is still an unlikely winner, it is much more reasonable to see him win than it would have been a month ago.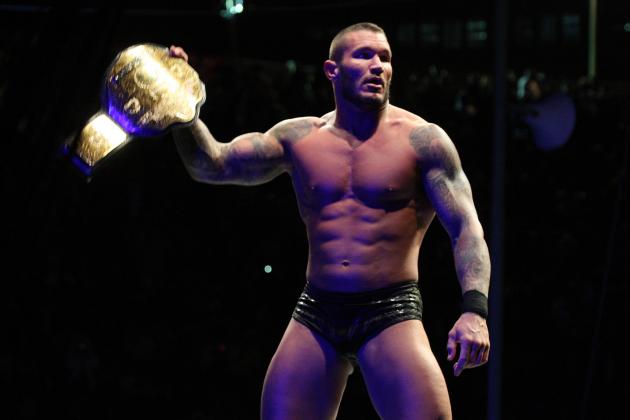 Gallo Images/Getty Images

Never count out Randy Orton when it comes to the World Championship picture.
Orton is a nine-time World champion, and it is actually shocking that he has gone as long as he has since his last run as World heavyweight champion in 2011.
Despite this gap, Orton is still one of the biggest draws in the WWE, and I'd be shocked if he didn't recapture the belt before the end of 2013.
However, WrestleMania doesn't seem like the right place for Orton to do so. You would expect that when Orton does challenge for the belt, he will win it, which is why it seems unlikely he would challenge at WrestleMania.
Odds are that The Big Show isn't going to have the belt after Sunday and that it will either be on Alberto Del Rio or Dolph Ziggler.
If Del Rio is a champion, facing Orton would create a face vs. face matchup, which could cause Orton to turn heel. While this is entirely possible, there hasn't been any indication that the WWE plans on turning Orton back anytime soon.
If Ziggler is champion, and jobs out to Orton, it would mean his title reign was less than two months long, which is not something WWE is going to do after all the buildup they have given him.
It is possible Orton could lose at Mania, but like I mentioned, if Orton is challenging for the title this year, it should be because he is actually ready to win it.
Instead, look for Orton to face off against Sheamus at WrestleMania in a rivalry that has been building throughout the last year. It would allow two of the biggest names in the WWE to face each other, while still providing a different World Heavyweight Championship match.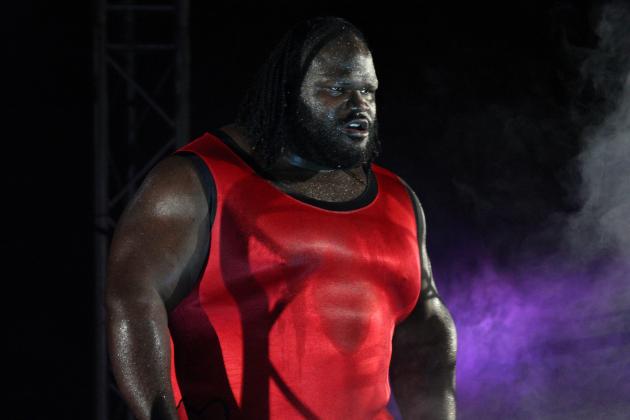 Gallo Images/Getty Images

Mark Henry has come back with a vengeance to the WWE over the last few weeks.
After being gone for nine long months, Henry returned and is looking better than ever. Having Henry come back as the same monster heel that he was before was the right call by the WWE. There were some rumblings he would return as a face, but Henry is so much more effective in this character.
Henry demanded to be put into the Elimination Chamber match, and he earned a spot by knocking off Randy Orton on SmackDown.
Henry winning would set up a Henry vs. Alberto Del Rio title match at WrestleMania which would be fun to watch.
No one has ever said Henry is the best in the ring, but for a guy his size and age he can still move pretty well. His World's Strongest Slam finisher is still one of my favorites, and he can be even more effective if he is wrestling in a no DQ environment.
Del Rio is already facing off against a behemoth now in Big Show, so having him go up against two monster heels in a row may seem a little odd. Still, Del Rio can play it up that he already has beaten the odds once with Big Show and that he can do it again against Henry.
Plus, how fun would it be to see what Henry would do to Ricardo Rodriguez every week?
Henry winning may only be a precursor to Dolph Ziggler cashing in, but if we can get a Ziggler-Jericho match anyway, plus Del Rio and Henry for the World Heavyweight Championship—that sounds like two great Mania matches to me.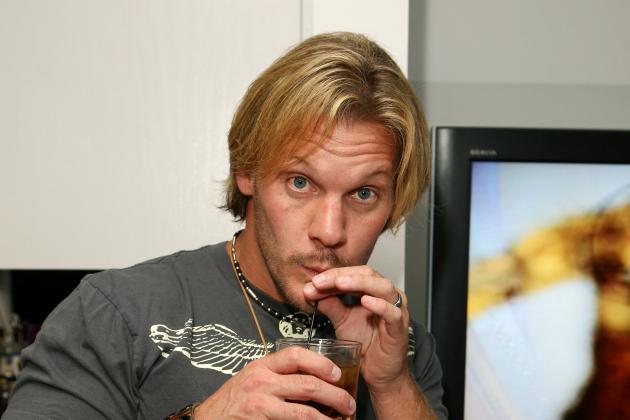 Chad Buchanan/Getty Images

The first surprise entrant in this year's Royal Rumble match was Chris Jericho who entered at No. 2 to face off with Dolph Ziggler, the man who got him fired over the summer.
Of course the real reason why Jericho left the WWE was to go on tour with his band Fozzy, but still it was great to see Y2J back in the WWE for WrestleMania season.
After returning in early 2012, Jericho had a rather disappointing year, failing to win any titles or major PPV matches.
He did, however, put on some world-class matches including Jericho vs. CM Punk for the WWE Championship, at last year's WreslteMania.
Jericho could top that this year if he was able to go at it with Dolph Ziggler for the World Heavyweight Championship on the biggest stage of them all.
While Jericho isn't a full-time guy anymore, he still is one of the best pure wrestlers in all of the WWE. His matches since coming back have been off the charts, and facing Ziggler for a SummerSlam rematch at Mania would be a dream come true.
Plus, what better way to push Ziggler and get him over then by knocking off a future Hall of Famer at WrestleMania?
Jericho winning the chamber is reliant on one thing—Dolph Ziggler cashing in his Money in the Bank briefcase at Elimination Chamber and winning the World Heavyweight Championship.
If that happens, pencil in Jericho to win his second chamber match and move on to WrestleMania.