WWE Elimination Chamber 2013 Predictions: 4 Title Matches, the Chamber and More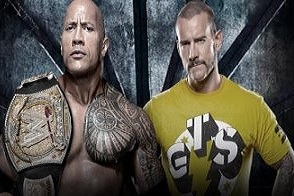 photo from wwe.com
WWE presents the Elimination Chamber, live on pay-per-view Sunday night!
The Elimination Chamber structure debuted at the 2002 Survivor Series PPV, and in 2010, the match received its own PPV event. At the very first show, the World Heavyweight Championship changed hands in the main event when Chris Jericho defeated The Undertaker, John Morrison, R-Truth, CM Punk and Rey Mysterio inside the Chamber.
Three years later, the PPV event is still going strong and continues to be the last big stop before WrestleMania.
For this year's event, WWE has scheduled seven matches, one of which is on the pre-show on YouTube. For the main card, fans will see the Divas, United States, World and WWE Championships on the line, while also seeing one Chamber match and a Six-Man Tag Team match.
As the start of the Elimination Chamber draws near, here is the card and who I think will come out on top!
Begin Slideshow

»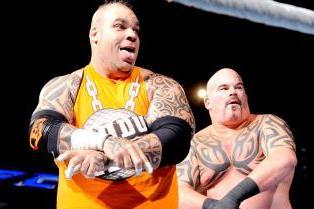 wwe.com
For one night only, Damien Sandow and Cody Rhodes will be reuniting to take on a newly formed team in the pre-show of the Elimination Chamber. In other words, WWE realized their mistake in breaking up Rhodes Scholars too early and are getting one more match out of them.
There's no better match than this either, as Brodus Clay and Tensai just formed. Seeing them defeat an established heel team, though technically broken up, will shoot them up WWE's dwindling tag team division.
WWE may have the Prime Time Players and the Colon cousins, but beating a team with zero direction isn't going to help the two monsters. Granted, Rhodes Scholars have no direction as a team either, but they do have something going as singles competitors. That something isn't very big yet, but it's more than the only other heel teams in WWE have.
Since this is a one-night return for Team Rhodes Scholars, the winners of this match are obvious.
Winners: Brodus Clay and Tensai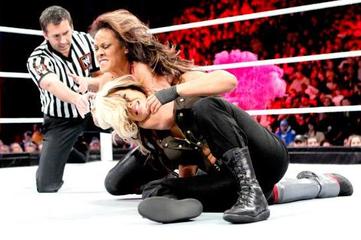 wwe.com
Times Title Defended at Event: one time
Successfully Defended: one time
The night after the Royal Rumble PPV was a night that saw Raw Roulette return. Kaitlyn and Tamina Snuka went one-on-one in a Vegas Showgirls match that night as well. Basically, the two Divas fought in the ring while the other Divas on the roster were lumberjacks dressed as Vegas showgirls.
The match ended in a no-contest, and Divas champion Kaitlyn hasn't been seen since. It wouldn't be until this past Monday on Raw when Kaitlyn wanted Vickie Guerrero to give her a match. She did, and this match was made. You wouldn't have seen that, though, unless you have the WWE app.
Neither competitor would show up on television until this past Friday on SmackDown when Tamina defeated former Divas champion Layla. If it wasn't for this match being booked, I would have never known that this feud was still going on.
Looking at past Elimination Chamber events, the WWE Divas Championship has been defended one time, and it was a successful defense when Beth Phoenix defeated Tamina. The event will continue to be lucky for the Divas champion here, plus with zero hype, it just doesn't make sense to put the title on Tamina.
Winner and Still Champion: Kaitlyn
wwe.com
Times Title Defended at Event: three times
Successfully Defended: three times
Last month, Antonio Cesaro and The Miz began a war of words on WWE Main Event. They didn't stay all talk for long, though, and began to get physical.
On the pre-show of the Royal Rumble event, The Miz received his shot for the United States Championship. Cesaro would retain that night, but the feud was far from over. Cesaro and Miz would continue to trade insults and attacks for the next couple of weeks.
The most notable would be Cesaro kicking The Miz in the face on commentary and swinging him back and forth into the ringside barricade. The attack with the barricade happened this past Monday on Raw, and on SmackDown, The Miz competed with his shoulder wrapped up. That injury is going to be a major target for Cesaro and will play a major role in this match.
The feud itself has been one-sided for the most part. The Miz would get in his insults, but Cesaro would be the one to leave Miz lying down and out inside, and sometimes outside, the ring.
This feud has been all Cesaro, and looking at past Chamber events, his momentum could very well lead to a victory. The WWE United States Championship has been defended at all three previous shows, and the champion has been successful each time. This event has been kind to the United States champion, but I think that's going to change this year.
The Miz has been beaten up so many times by Cesaro that it's time to give him the upper hand. There would be no better way to do that than to give him the title.
Winner and New Champion: The Miz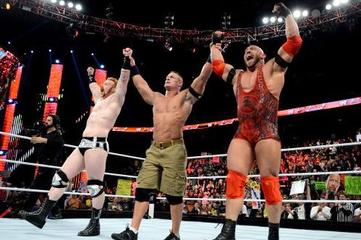 wwe.com
At the Survivor Series in November, The Shield made their debut, powerbombing Ryback through the announce table. The attack allowed for CM Punk to pin John Cena that night to retain the WWE Championship.
The group consisting of Dean Ambrose, Seth Rollins and Roman Reigns have since helped Punk retain the title against Ryback in a Tables, Ladders & Chairs match, tried to help Punk retain at the Royal Rumble against The Rock and have attacked many other Superstars in between all that.
Two of the Superstars they targeted were John Cena and Sheamus. Now with Cena leading the charge, he has recruited both Sheamus and Ryback in an attempt to eliminate The Shield from the WWE once and for all.
The Shield still has a lot of potential, and a victory against the super babyfaces of the company would skyrocket the storyline to new heights. Ambrose, Rollins and Reigns are facing WWE's Supermen, though, so a victory is not likely.
Once John Cena sets his sights on a heel group, that heel group is all but done for. Look what happened to the Nexus. He vowed to take them down, and he did one by one until he defeated the leader Wade Barrett. The Nexus may have lasted a bit longer afterwards, but they were never the same.
Cena has vowed to take down The Shield, so he'll be doing that here. Plus, a loss for Cena leading into a WWE Championship match at WrestleMania just doesn't seem likely at all.
Winners: The Super Faces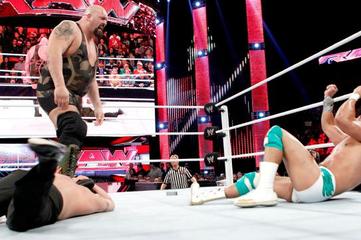 wwe.com
Times Title Defended at Event: three times
Successfully Defended: two times
On the first SmackDown of 2013, Alberto Del Rio was given a World Heavyweight Championship match against The Big Show. The match was contested under Last Man Standing rules, and after Del Rio beat Big Show with the steel steps and dumped the announce table on him, a new champion was crowned.
The Big Show grew angry and demanded his rematch at the Royal Rumble with the same rules. Del Rio beat the odds that night as well. Since then, The Big Show has been playing the bully. He has attacked a defenseless Ricardo Rodriguez and just outright assaulted guys like Alex Riley and Yoshi Tatsu.
Del Rio has been giving him a taste of his own medicine, though, with attacks in a hotel and vandalizing Big Show's bus. There hasn't been much physical contact, but it seems like it's been saved for the match.
On SmackDown, The Big Show made a good point. Del Rio has never actually pinned him, which could prove an issue for the champion. Both previous matches were Last Man Standing and Del Rio had to use something to keep him down. The first match was the announce table while the second was a whole lot of duct tape.
The Big Show is angry due to those tactics, but Del Rio could use that to his advantage. All it takes is for the big man to slip up once and Del Rio will have him.
Looking at the past Chamber events, the World Heavyweight Championship has been defended at all three events. Two of those title defenses saw the champion successfully retain his title. History is in Del Rio's corner, and I think history will work in his favor.
I can't see The Big Show in a WrestleMania main event nowadays. His time is over. In fact, I think 2013 is going to be his final year in the WWE. He has nothing else to accomplish.
My prediction here also ties into my prediction for the Chamber match, so I'm going with an Alberto Del Rio victory.
Winner and Still Champion: Alberto Del Rio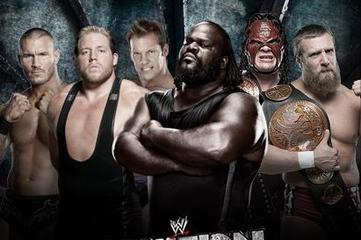 wwe.com
Randy Orton vs. Daniel Bryan vs. Mark Henry vs. Chris Jericho vs. Jack Swagger vs. Kane:
After each impressed SmackDown general manager Booker T enough to get into the match, these six Superstars will be battling it out to become the No. 1 contender for the World Heavyweight Championship. As I look at the participants, I think that the winner of this match is an easy one to predict.
Jack Swagger has just returned, so a win for him doesn't make sense to me. With his new manager Zeb Coulter, Swagger is finally getting over as a heel. It's only been a week, though, since Coulter came on board. I think that WWE is going to build him up for something big at WrestleMania, but it won't be a World title match.
Mark Henry has also just returned, but unlike Swagger, is an established heel. Randy Orton has had zero direction for months now, but I think he finally has somewhere to go. It involves Mark Henry as well. Last week on SmackDown, their feud from 2011 was rekindled and it continued the following week. I can see Orton and Henry facing each other at WrestleMania.
Kane and Daniel Bryan are currently the Tag Team champions, but their storyline is no doubt nearing its end. After they lose the belts, which will be before WrestleMania, they will be at each other's throats more than ever before. As a result, Kane and Bryan will be opponents for WrestleMania.
That just leaves Chris Jericho. To me, he makes the most sense as the winner in this match. I just don't see Jericho vs. The Big Show at WrestleMania, which is why I said those two predictions tie into each other.
What I do see happening is this: Del Rio and Jericho will battle over the World Heavyweight Championship at WrestleMania. Whether WWE turns Jericho heel or they do a rare babyface vs. babyface title match remains to be seen. No matter how they put it together, Jericho will defeat Del Rio for the World title.
Then to continue Jericho's actual feud, Dolph Ziggler will cash in his Money in the Bank briefcase to win the title. I think that's the most likely of scenarios for WrestleMania, which is why I'm predicting a Chris Jericho victory.
Winner: Chris Jericho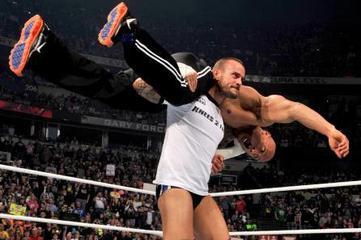 wwe.com
Times Title Defended at Event: three times
Successfully Defended: two times
At the Royal Rumble, The Rock received his first shot at the WWE Championship in a decade. He had some tough competition, though, in champion CM Punk.
At 434 days as champion, Punk took The Rock to the limit. After some help from The Shield, Punk retained the WWE Championship, but WWE chairman Vince McMahon knew something was up and restarted the match at The Rock's request. Moments later, The Rock became an eight-time WWE champion.
Punk refused to recognize the loss, though, and immediately got his rematch, or The Rock's rematch if you listen to Punk, at this event. This past Monday on Raw, Punk stole the WWE Championship with some help from Paul Heyman, so The Rock will not be walking into the event with the physical belt, but he still is champion much to the dismay of the former champion.
Looking at the past three Chamber events, the WWE Championship has been defended at all three Elimination Chambers. Two of those champions have successfully retained their title, and in the fourth championship match, The Rock will become the third.
CM Punk vs. John Cena at WrestleMania would be a big match, but The Rock vs. John Cena is even bigger, especially if it's over the WWE Championship. What was once "once in a lifetime" will be happening for the second time in our lifetimes when The Rock retains the title here.
As for CM Punk, I'd like to think that The Undertaker will make his return as Punk sulks in the ring, but that's something I won't get my hopes up on.
Winner and Still Champion: The Rock