North Carolina Scores 93 Points on Virginia's Defense in Must-Win Game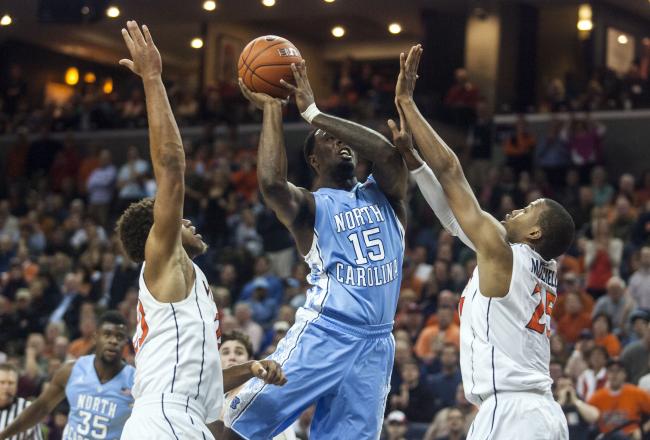 USA TODAY Sports
North Carolina (17-8, 7-5 ACC) looked like it wanted this game more than Virginia (18-7, 8-4 ACC) on its way to a 93-81 victory.
UNC fell behind by as many as 10 points in the first half, but P.J. Hairston scored a game-high, and career-high, 29 points to lead the Tar Heels to victory. Joe Harris was able to put up 27 points, but he didn't get enough contribution from the rest of the Cavaliers.
Jontel Evans scored just 12 points, and was the only other Cavalier in double-figures.
Aside from the scoring of Hairston, the Tar Heels looked like the better defense today. And that says a lot when they were playing the No. 2 defense in the country.
They forced UVA into 14 turnovers, and only gave up seven of their own.
Perhaps the tough play of of the Tar Heels in Cameron Indoor was able to carry over to this game. One thing is for sure: Hairston should start every game from here on out.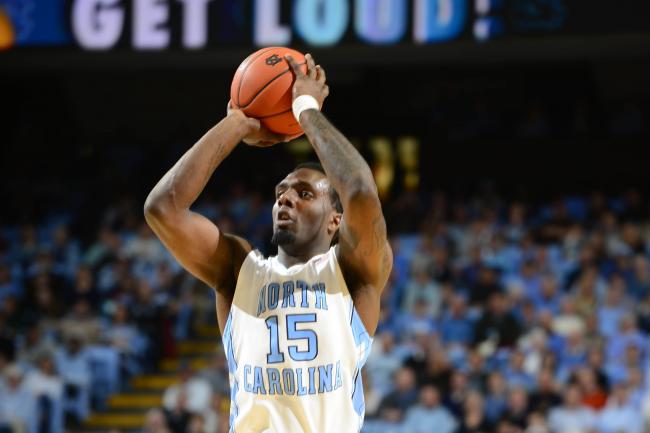 UNC 93, UVA 81 (Final)
In two ACC starts against two of the top defenses (Duke and UVA), Hairston is averaging 26 points and 7.5 boards. I don't think anyone is questioning whether or not he should be starting.
UNC held a 16-6 edge in points off turnovers and 13-2 in points off ORs.

— InsideCarolina (@InsideCarolina) February 16, 2013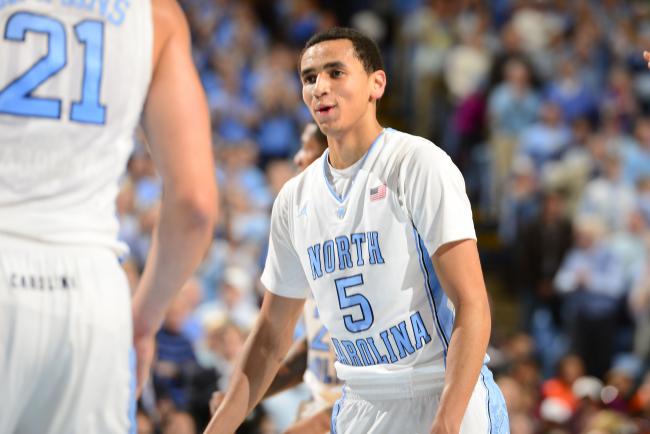 UNC 91, UVA 78 (0:54 2nd Half)
That's game, folks.

UNC 89, UVA 79 (1:08 2nd Half)
If Paige makes these two free throws, we can pretty much call this a game.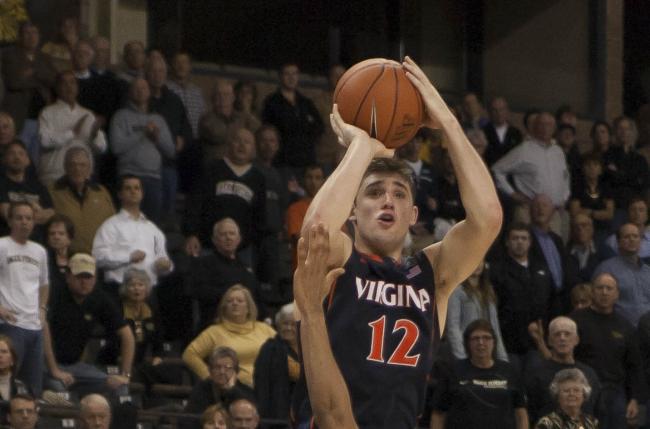 UNC 86, UVA 76 (2:16 2nd Half)
Win or lose, what a performance by Joe Harris. He just tied Hairston with 27 points on 10-of-13 shooting. Two of those misses were threes. Will we see two 30-point performances by the end of this game?

UNC's on pace to win its first game this year when its opponent shoots over 50%. Helps when you shoot 50% as well.

— InsideCarolina (@InsideCarolina) February 16, 2013
UNC 83, UVA 71 (3:37 2nd Half)
Just as it appeared UNC was about to wrap this game up, UVA has scored six consecutive points to pull back within 12.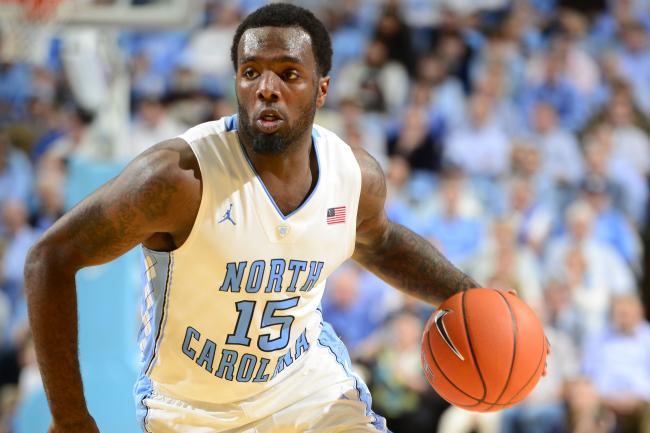 UNC 83, UVA 67 (5:41 2nd Half)
Hairston's sixth three of the game gives him a career-high 25 points. Still looking for a good reason why he's only started three games.

UNC 80, UVA 65 (5:54 2nd Half)
UNC has already doubled its halftime score with six minutes still left in the contest.

UNC 76, UVA 63 (6:56 2nd Half)
UVA just committed its 14th turnover of the game. Surprisingly, UNC is starting to look like the better defense today. UVA has only forced six turnovers.

UNC 76, UVA 63 (7:24 2nd Half)
The Tar Heels are becoming much more efficient in the half court, and are starting to pull away in this one. McDonald just drilled the team's 12th three.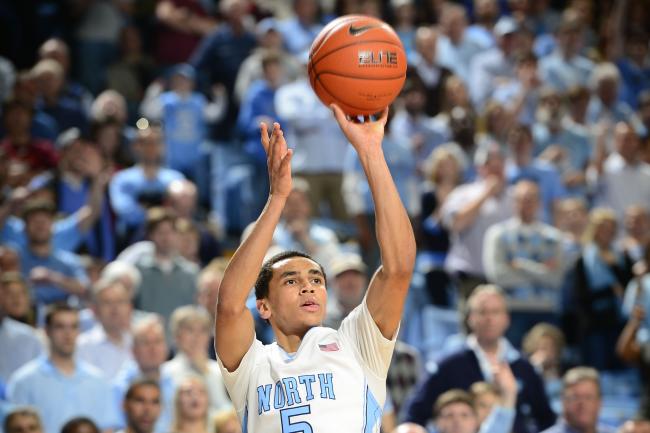 UNC 69, UVA 59 (9:15 2nd Half)
Marcus Paige has been feeling it today, too. He has 15 points and is 3-of-5 from downtown. He is just four points shy of his career-high of 19.

UNC 62, UVA 55 (10:43 2nd Half)
We are up to 44 three-point attempts in this game, burying 20 of them. That is just insane.
UNC 58, UVA 53 (13:13 2nd Half)
It's becoming the Hairston and Harris show! The two are 9-of-16 from three today, and have put up 39 of the 111 game points.

UNC 53, UVA 47 (14:21 2nd Half)
Strickland continues to shoot fall-away jumpers with nobody around him. Why make the jump shot harder than it should be?

UNC 48, UVA 42 (16:32 2nd Half)
The Cavs get on the board for the first time in the second half off two Akil Mitchell free throws. The refs have been a little whistle-happy in this one. UVA and UNC have racked up 20 personal fouls thus far.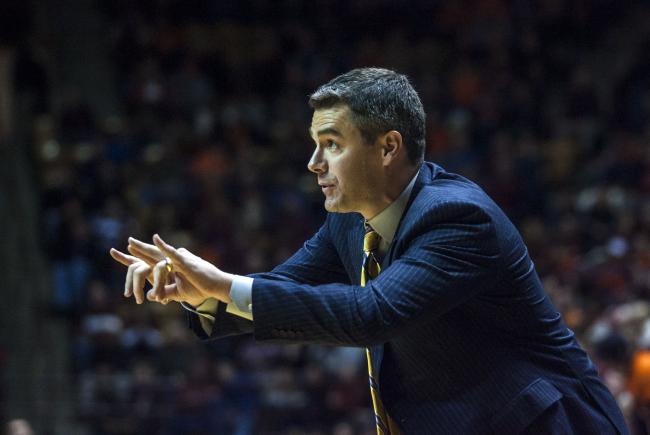 UNC 46, UVA 40 (17:48 2nd Half)
The high score isn't a very good indicator of how sloppy this game has been. This is pretty ugly ball from both sides.

UNC 40, UVA 40 (19:22 2nd Half)
Both teams missed a three in their first possessions. They are falling a little too much in love with the long ball.

UNC 40, UVA 40 (Halftime)
The game may be tied, but this pace may not favor the visitors. Virginia only averages 64.3 points per game. Then again, the Cavaliers are averaging 77 points per game over their last three.

UNC 40, UVA 40 (Halftime)
RoyW: "I've got to get in the locker room and figure out how to defend that shot better."

— InsideCarolina (@InsideCarolina) February 16, 2013
I should say so, Roy. UVA is shooting 62.5 percent from the floor and 61.5 percent beyond the arc.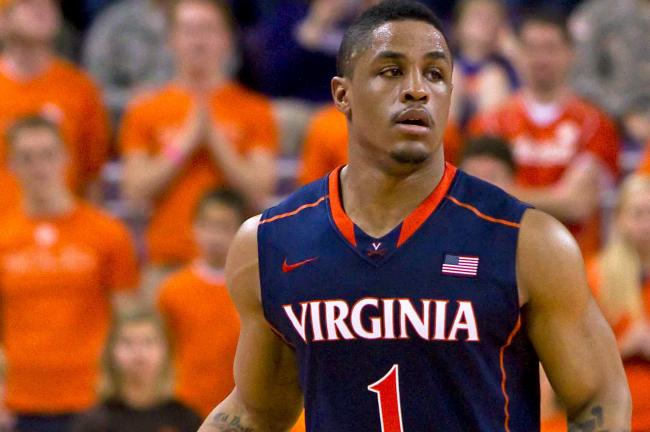 UNC 40, UVA 40 (End of Half)
Strickland took it to the hole, scoring on beautiful floater going to his right. But Jontel Evans followed that up with a 35-foot three to tie the game at the buzzer.

UNC 38, UVA 35 (1:32 1st Half)
Make that 26 threes, after Hairston goes back-to-back from deep.

UNC 32, UVA 32 (2:15 1st Half)
Both teams have been shooting treys at a frenetic pace. The teams have combined to attempt 25 threes so far.

UVa leads 32-31 with 2:44 left. Cavs have committed 8 turnovers. Evans has 5 of them.

— InsideCarolina (@InsideCarolina) February 16, 2013
UNC 31, UVA 30 (4:03 1st Half)
Carolina has its first lead on another Hairston score. He leads all scorers with 10 points on 3-of-6 shooting.

This article is
What is the duplicate article?
Why is this article offensive?
Where is this article plagiarized from?
Why is this article poorly edited?

UNC Basketball: Like this team?