5 NBA Players Given Chances to Shine Due to an Injury
Bruce Bennett/Getty Images

With the speed and physicality that occurs in most sports (no, not you, curling), it is inevitable that injuries—both minor and catastrophic—will occur throughout the course of a season. In basketball, these injuries are magnified due to the limited amount of roster spots on each of the 30 NBA teams.

While injuries are an unfortunate part of the game, as the old saying goes, "When one door closes, another door opens." The door that opens is for the players who now have an opportunity to showcase their talents. With a slew of injuries this season, plenty of players have had to step up and try to fill the voids left by their teammates.

Let's take a look at a few guys who have found a way to shine bright after an injury cleared the way for them to do so.
Begin Slideshow

»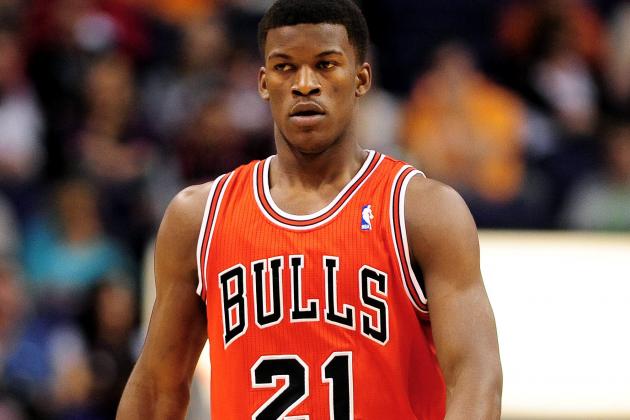 Jennifer Stewart-USA TODAY Sports

Derrick Rose's recovery from a torn ACL has forced almost the entire Bulls lineup to figure out a way to pick up the slack. That's no easy task given the amount of "slack" D-Rose brought to the table for Chicago and Tom Thibodeau.

Joakim Noah, Carlos Boozer and even Nate Robinson have stepped up to keep the Bulls in the playoff picture, but one player has emerged almost out of nowhere to become a key cog in the machine that makes Chicago go. Enter former Marquette standout Jimmy Butler.

Butler was the 30th selection by the Bulls in the 2011 draft, and until this season, was very much a forgotten man. With Rose out and inconsistent play from the rest of his guards, Thibodeau turned to the 23-year-old to see what he had.

Butler has fit right into Thibs' defensive scheme and he has proved to be an elite perimeter defender. He also doesn't demand the ball much (if at all) offensively and therefore doesn't need motivation to do his job on the defensive end of the court.

Had Rose been healthy this season and taking up a massive chunk of minutes, Butler likely doesn't see the floor much and would probably find himself getting mighty comfortable at the end of the bench.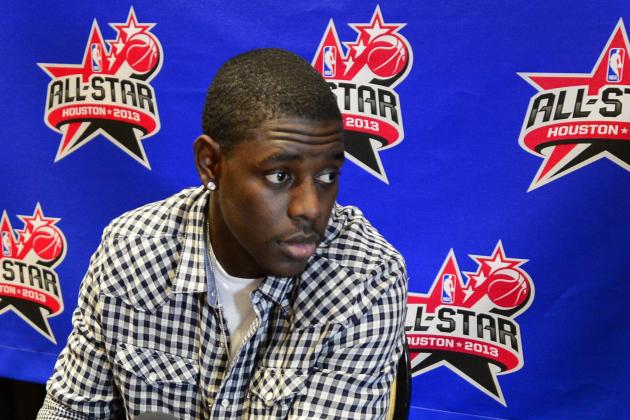 Bob Donnan-USA TODAY Sports

The Philadelphia 76ers seemed to be on their way to becoming an Eastern Conference powerhouse when they traded for Andrew Bynum. Bynum was supposed to be the interior presence on both ends of the floor that would allow them to challenge the likes of the Heat, Celtics and Bulls for East supremacy.

But alas, Bynum's old archnemesis—the knee injury—reared its ugly head, and as a result, he has played a total of zero games and zero minutes.
While Sixers fans and the rest of the NBA became fixated on Bynum's questionable footwear in public places and even more questionable hair selections, fourth-year point guard Jrue Holiday has put the team on his back and became an All-Star while doing it.

Holiday was seen as a "complementary" piece to Bynum, but with this stellar season he's having, it's evident that he is much more than that. When/if Bynum does return to the court, Philly now has an inside-outside one-two punch that will cause all sorts of nightmares for opposing defenses.

Although the Sixers are sitting well below .500, there is reason for optimism for the future of this team, and Holiday is a huge reason for that.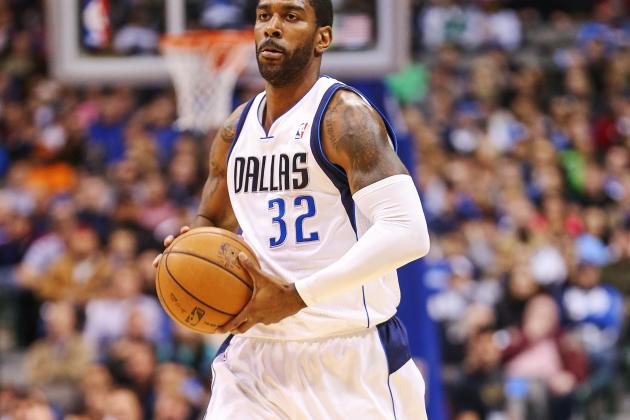 Kevin Jairaj-USA TODAY Sports

O.J. Mayo has recently tailed off a little bit, but early on, with Dirk Nowitzki sidelined after undergoing knee surgery, Mayo started to live up to the hype of his No. 3 overall draft pick status.

He became Dallas' No. 1 option and was just absolutely deadly from beyond the arc (in the month of November, he hit an amazing 38 threes in 14 games).

During his time in Memphis, he really wasn't given the green light that Rick Carlisle has granted him with the Mavericks, and Mayo is taking full advantage of the increased opportunities.

Dirk may be back now, but during the time he was out, Mayo really benefited from it and found a new level of consistency that he had been missing early on in his career.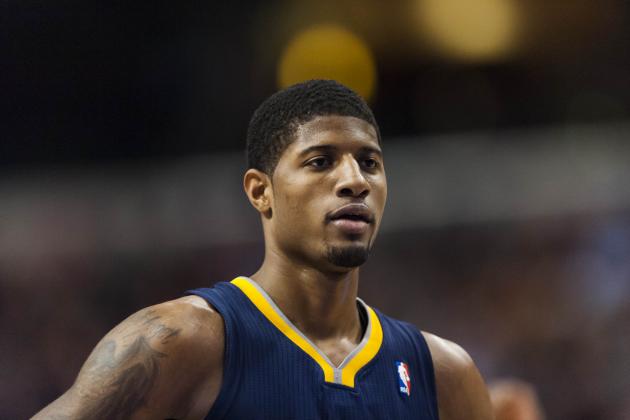 USA TODAY Sports

Paul George is another player who achieved All-Star status with a big-time name missing from his team's roster. Danny Granger has yet to suit up for the Pacers this season, and yet they currently sit atop the Central Division in the Eastern Conference.

With the Granger injury and the departure of Darren Collison to the Mavericks, George has really taken his game to another level. There isn't one thing that George cannot do well (as evidenced by his triple-double performance against the Bobcats before the All-Star break).

At 6'9" and with the ability to shoot the ball the way he does (38.6 percent on the season, which was also good enough for a three-point competition invite), he's one of the most difficult covers in the league, and he's only 22 years old.

The Pacers have one of the best young players in the league, and George should be a cornerstone for a very long time.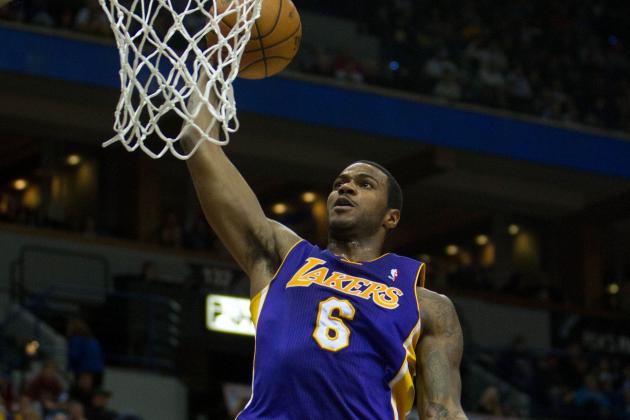 Brace Hemmelgarn-USA TODAY Sports

In a season filled with more valleys than peaks, Earl Clark has been one of the biggest bright spots for the Lakers.

He started to come on once Pau Gasol missed his second stretch of games this season in early January after suffering a concussion. Once he was given the chance to show what he could do, he never looked back.

He was almost the anti-Gasol in that he displayed an energy and tenacity that had been missing from the purple and gold all season. He's essentially doubled his career average in points (8.1 points per game) and rebounds (6.3 boards per game) and has been very effective while accumulating those numbers.

Ultimately, if the Lakers are to turn this season around, it won't even come close to falling on Clark's shoulders, but he will play a vital role. He is one of the few Lakers who knows playing defense is mandatory, not optional.