5 NBA Playoff Contenders Who Have Taken a Step Back This Season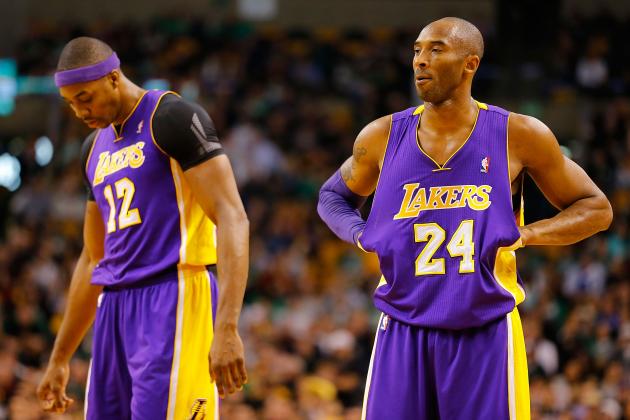 Jared Wickerham/Getty Images

The All-Star break is the time of the NBA season when teams take a look at how good they are and prepare for either a playoff run or a rebuilding phase. The teams on this list hoped for the former but are likely to end up with the latter.
From last season to this one, there have been major transitions in the NBA. A few franchises that have recently been veteran-laden contenders are now too old to compete. There are still other franchises that thought they would be young up-and-comers but are now looking more like not-ready-yets.
Making the playoffs is nowhere near easy, but these teams have to be disappointed that they are not doing better. The first one on this list should be blatantly obvious.
Begin Slideshow

»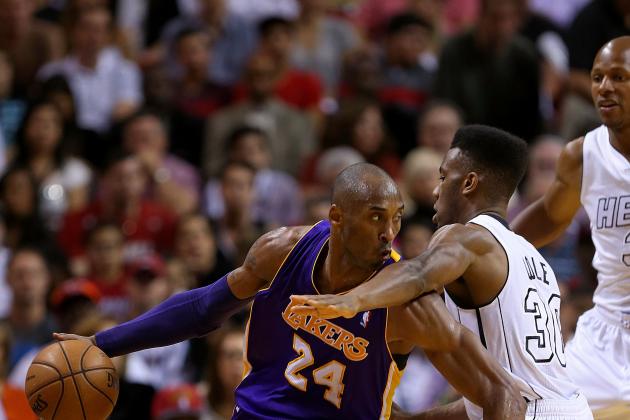 Mike Ehrmann/Getty Images

2012-13 Record at All-Star Break: 25-29
So much has been written and discussed regarding this team that I could probably just leave this space blank and everyone would understand. The Los Angeles Lakers have taken a major step by this season and are in major danger or missing out on the 2013 playoffs.
As of the All-Star break, they are 3.5 games back from the eighth seed in the Western Conference. Even if they do make up that ground and get to seventh or eighth, having to play the San Antonio Spurs or Oklahoma City Thunder is hardly an encouraging reward.
The Lakers were the third seed last season and at least made it to the second round of the playoffs. With Dwight Howard's injury problems, the team's complete lack of defense and the continuing chemistry problems in the locker room, there does not seem to be much hope for this franchise in 2013.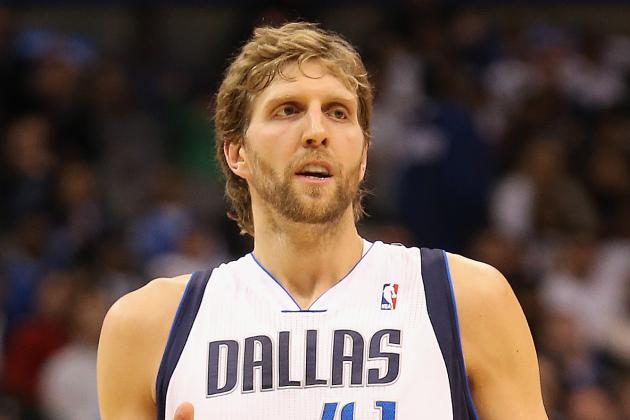 Ronald Martinez/Getty Images

2012-13 Record at All-Star Break: 23-29
When watching the Dallas Mavericks this season, one would never guess that they won an NBA title just a few short seasons ago. Almost all of the team's veteran talent has left for greener pastures, leaving Dirk Nowitzki to try to win with a very young supporting cast.
Vince Carter, Chris Kaman and Elton Brand are the veterans left on the team to help him out, but they were not part of the championship ensemble that played so well during the 2011 playoffs. O.J. Mayo and Darren Collison are both promising young players, but they have not yet learned to win games on a nightly basis.
Owner Mark Cuban won a title with this franchise, then gambled the team's competitive future by shedding payroll and not paying up to keep the championship core that won in 2011.
His gamble may still pay off this offseason in free agency, but I wouldn't bet on it.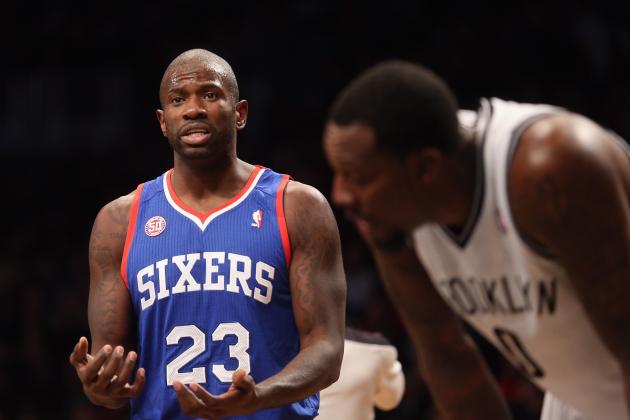 Bruce Bennett/Getty Images

2012-13 Record at All-Star Break: 22-29
Last season, the Philadelphia 76ers earned the eighth seed in the Eastern Conference playoffs. This season, they currently occupy the No. 9 spot. That might not seem like such a big step back, but it is when you think about what was expected of this team when they traded for Andrew Bynum in the offseason.
Granted, you cannot really blame the Sixers given that Bynum has yet to step on the court with them. Losing Andre Iguodala was bad enough, but getting basically nothing in return for him has really hurt their season.
If Bynum comes back and is anywhere near as good as he was in Los Angeles, maybe the Sixers save their season. If they do not, it is a shame, especially considering how good Jrue Holiday has played this season.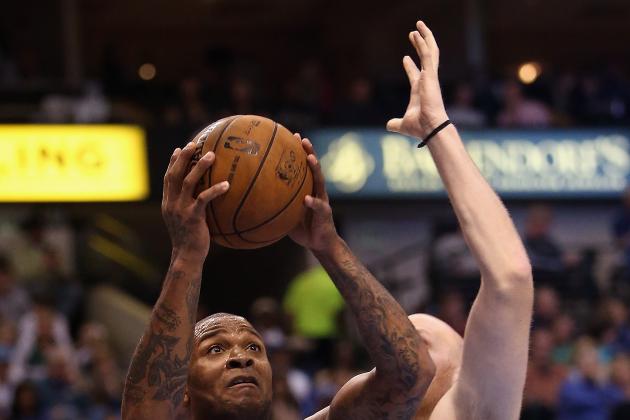 Ronald Martinez/Getty Images

2012-13 Record at All-Star Break: 17-36
Last season, the Phoenix Suns narrowly missed out on the playoffs by three games. This season, they have illustrated one thing: Steve Nash was a huge part of this team.
In the franchise's first season without the two-time MVP point guard, the Suns have stumbled out to a 17-36 record, making them the worst team in the Western Conference. While one had to expect that losing Nash would be a big blow, being the worst team in the West is a surprise.
Shedding payroll and trading for draft picks has to be the next step for this team, because it is clear that major changes have to be made for this team to start winning.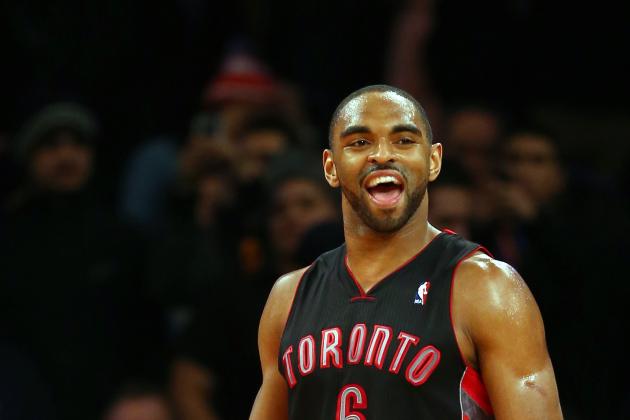 Elsa/Getty Images

2012-13 Record at All-Star Break: 21-32
One of the most disappointing teams in the NBA this year has been the Toronto Raptors. Considering the moves they made in the offseason and the players they brought in, to still be on the outside of the playoff picture looking in has to be an incredibly letdown.
It is hard to determine why this team has not been able to win in the first half of the season. Statistically, it is not at the bottom of the NBA in any major categories. It could just be new players getting used to playing together and developing chemistry.
There may be hope yet for the Raptors. Since trading for Rudy Gay, the team has won five of its last seven games. Continuing to win at that percentage probably wouldn't get them in the playoffs this season, but it would certainly bode well for the future.